In this post, Viva Sanchez Reinoso, pianist and co-founder of the Geneva based Ensemble Batida and "association Amalthea" examines certain creation processes relating to contemporary music. The text is based on her 10 years experience in the fields of interpretation, improvisation and interaction with other disciplines.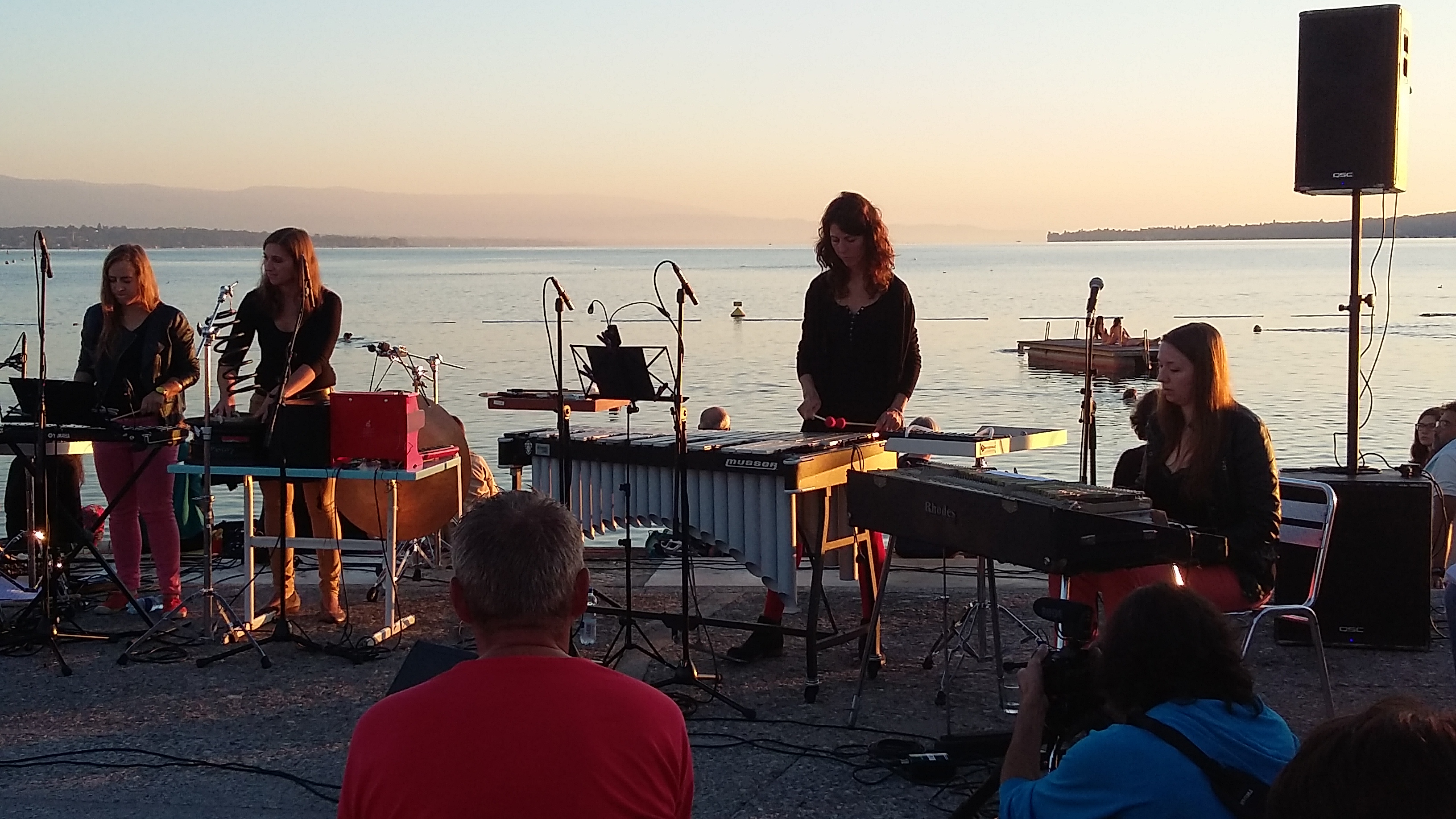 The challenges faced by independent musicians who manage an associative structure in order to produce multidisciplinary projects are many and they require an enormous amount of skills besides the one of being high-level performers: i.e. the understanding and handling of production and distribution networks governed by their own and often times not very transparent processes, but also project management including budget matters, or building and maintaining audiences from various horizons within "contemporary" music, which unfortunately often carries a stigmatizing label.
On top of that, they have to face forms of inertia, resulting from a certain conservatism: formalisation and standardisation of knowledge, fierce defence of intellectual property, and, essentially, a division of the creative area into disciplines and genres, whose definitions are constantly being revised.
Thus the question arises: how does one manage, when the practice lies between constantly shifting boundaries and the intellectual approach relates more to comparative branches of human sciences rather than inherited models of the classical musical tradition?
To untie contemporary music from this highly specialized niche – technically but also aesthetically – musicians should keep a permanent and dynamic link between their own practice and what other actors of today's creative world are doing.
I am not only referring to fellow contemporary artists, but also to different musical genres, scientific as well as non-scientific fields and practices, in order to gradually reach fertile perspectives by breaking the boundaries of discipline. An array of practices that would challenge each other's evidences allowing the shift between artistic territories by dealing with questions belonging to other branches.
Brice Catherin, Numéro 2, Athenée, Viva Sanchez Reinoso
In order to give an overview of this approach, which shouldn't be project related, but rather general and based on a series of works, I have briefly summarised the next three productions I will be involved in, between June and November 2019.
BIG – the "Biennale des arts indépendants de Genève" (June 28 to 30), rebranded to "Biennale Interstellaire de Genève" for its third edition, is an event that will gather over 70 alternative structures such as theatres, booksellers, labels, collectives, festivals, grocery stores, radios and cinemas, developing a vision that transcends disciplines.
I will work with puppeteer-astronaut Padrut Tacchella and Pierre Dunand Filliol, an experimental musician specialised in crafting electronic instruments, to create a sound installation connecting the stars to the buzzing world of the people at the "Espace du Galpon".
Les Jardins Musicaux will feature "Welcome to the castle" in Le Locle's "Musée des Beaux-arts" on September 1st. This monumental project by the Ensemble Batida was commissioned to Nicolas Bolens in 2017. The framework conceived by the group is a composition inspired by psychedelic rock and tailor-made for a castle, the space where the work is not only meant to be performed but also a consisting part of the composition itself, requiring redesign for each occupied space.
"Welcome to the castle", Nicolas Bolens, Ensemble Batida, premiere 2017 @Leon Orlandi
As part of the ABC season, Circo Bello and Amalthea will present Maurizio Kagel's "Variety" at La Chaux-de-Fonds' "Temple Allemand" from October, 24 to November, 3. It will be the first time in Switzerland, that a professional team of circus artists and musicians will perform this repertoire piece. The performances will be intoduced by a long on stage preparation with director Fabrice Huggler.
In these interdisciplinary procedures, the exclusive relationship between musician and score is challenged; particular universes are conceived and drawn, the musician's vision of the musical phenomenon collides with dimension of space, physicality as well as perception of other performers. It's all about co-constructing and putting a multitude of skills – like comprehending a musical text or sound texture through improvisation, develop and set up installations or the commission and interpretation of works by creating particular contexts and settings – into perspective.
I invite you to attend these productions and look forward to discuss my research further on this blog.
Viva Sanchez Reinoso
BIG Biennale, Welcome to the castle, ABC
profils neo: Ensemble Batida, Les Jardins Musicaux, Association Amalthea