Interview with Antoine Chessex @ Swiss Music Prize 2020_1
The mystery is revealed: this year's Swiss Grand Prix Musique goes to Erika Stucky, singer, musician and performer of the new folk genre.
There are 14 other prizewinners, several of which in the broad genre of contemporary and experimental music.
Neo-Blog will portray them in loose succession, starting with Antoine Chessex, saxophonist, composer, sound artist and sound theorist.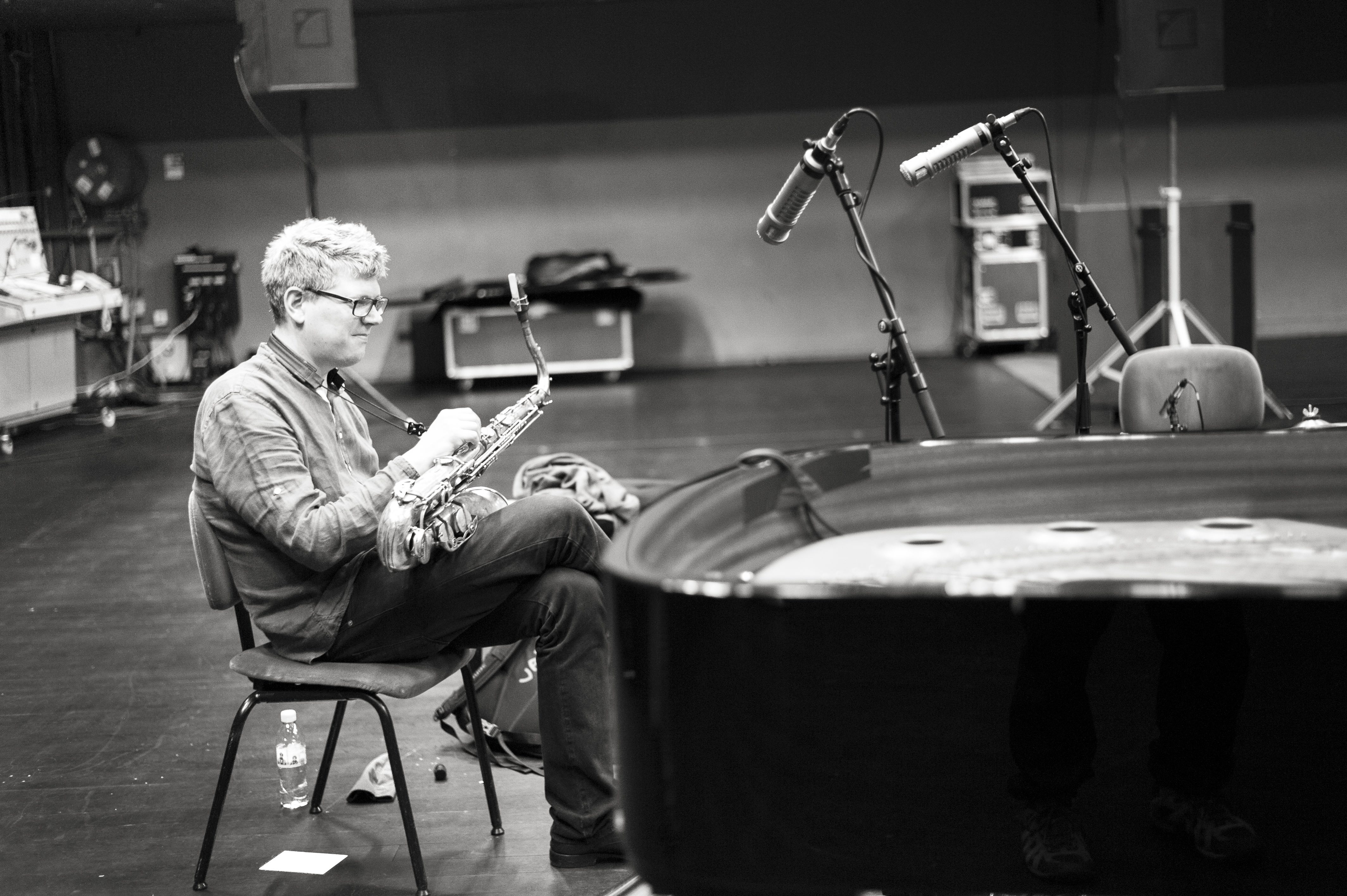 Antoine Chessex was born in Vevey in 1980. After residencies in New York, London and Berlin, he now lives in Zurich and is considered one of the most innovative young musicians in Switzerland. Chessex is not afraid of genre boundaries and moves fluently between composed and improvised music, noise and sound art. In addition, he is an internationally active author, lecturer and curator and raises awareness regarding socio-political issues such as inequality or precariousness in the artistic creation realm.
In this interview he talks with Gabrielle Weber about sound and hearing.
Congratulations on being awarded first of all! Were you surprised?
I am very happy thanks and I was a bit surprised I admit. Especially since my work is rather on the edge of the commercial music scene and cannot be assigned to any genre.
What does this award mean to you?
The prize is a sign of recognition that my professional practice, which has now been going on for twenty years, is being acknowledged. I was not trained in an institution, but in real life and through practice. Receiving the prize as an individual artist, however, is kind of ambivalent though, as my music mainly develops in a collective practice and there are often several people involved.

Antoine Chessex / Eklekto: écho/cide, Ausschnitt
Does the price have a special meaning in these peculiar times of corona pandemic? The topic of precariousness in music creation is central to many and you draw attention to it in your magazine "Multiple"…
The current situation shows how fragile and precarious the whole system is for many freelance artists in Switzerland. Many musicians are professionally forced to live in a state of improvisation. They only make ends meet by combining different (cultural) works. If one element is missing or gets lost, the whole situation quickly collapses. The complexity of the matter is also due to the fact that artists need a lot of time to experiment and research and to always be "productive" therefore becomes problematic. In my opinion, art is not a service, but rather a social activity, so the real question today is under what circumstances art and music creation as a profession can still exist.
 "It's like sonic fiction, letting imagination unfold"
You question the romanticised sound image of nature in music. Some of your works have been compared to " primal elemental forces ", like earthquakes, tsunamis or volcanic eruptions.
My music perhaps represents nature more metaphorically, as I whish to deconstruct clichés portraying nature as just beautiful, calm and harmonious. Nature is also chaotic, violent and loud. In works like "The experience of limit" the piano sounds like a storm at sea. It's like sonic fiction, letting imagination unfold. I'm tonally interested in phenomena like seismic activities, tornadoes, snow avalanches or heavy rainfall for instance.

Antoine Chessex / Tamriko Kordzaia, The experience of limit
You associate sound and hearing with power and plead for critical listening: What is it all about?
Music is culturally constructed and embedded in various historical traditions. Basically, however, I am mostly concerned with the relationship between sound and hearing. Hearing is never neutral, but always situated. There are complex mechanisms at play and it is about power relations: The tradition of the European avant-garde, for example, excluded many voices. It takes debate to uncover the boundaries of the audible and the term "critical listening" invites us to listen and question power relations as well as social dimensions.
Music scenes and institutions often operate homogeneously, while reality is highly heterogeneous.
Your works live between improvised and written music, noise and sound art – without any fear of contact between musical genres: how does this work in the practice of the institutions?
When it comes to sound and hearing, music genres become obsolete, although cultural institutions are usually organized according to them. In the independent scene, music functions differently than in the institutional contemporary framework and sound art requires different spaces. Music scenes and institutions often operate homogeneously, while reality is highly heterogeneous. The more artists move between the different scenes, the more structural changes can take place.
You are not "only" a composer and musician, but also active as curator, e.g. for the "Textures" festival at legendary Café OTO in London. Do your composing and curating activities influence each other?
Curating is mainly about other artists and bringing people together. Composing, curating, but also improvising and artistic research are connected in many ways and represent different aspects of my practice.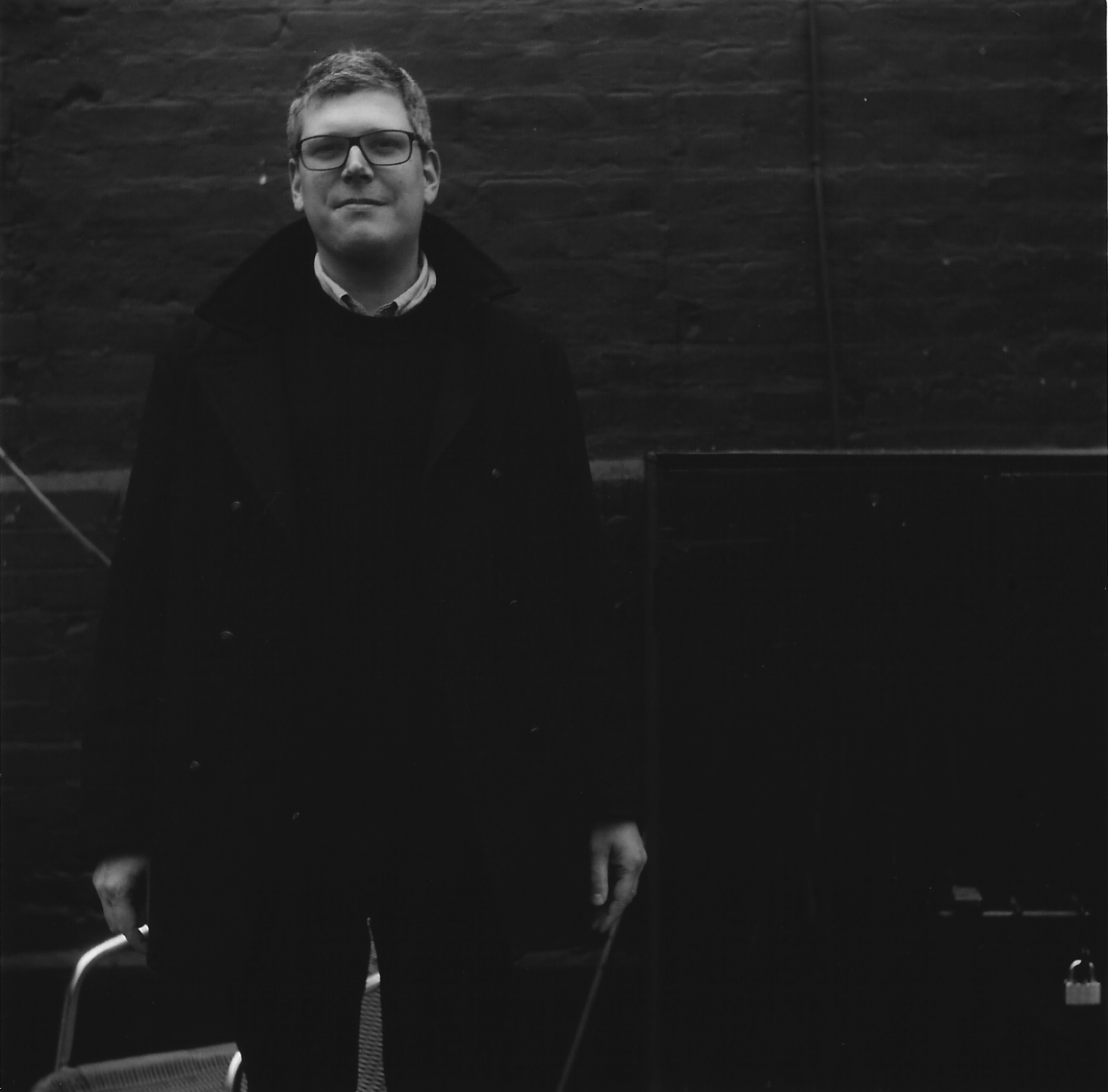 A new composition by Antoine Chessex will be premiered at Festival Label Suisse in September, interpreted by Simone Keller on church organ and Dominik Blum on Hammond organ.
Interview: Gabrielle Weber
Antoine Chessex / Schweizer Kulturpreise BAK / Festival Label Suisse / Café OTO London
Broadcasts SRG: RSI/NEO, Redaktion Valentina Bensi, 28.7.20, 20h: incontro con Antoine Chessex

neo-profiles: Antoine Chessex, Swiss Music Prize, Simone Keller, Dominik Blum, Tamriko Kordzaia, Eklekto Geneva Percussion Center