Thomas Adès, one of the most successful and played composers of our time, is "composer in residence" at the Lucerne Festival this summer 2022. In many ways, the 51-year-old Adès is a perfect fit for this year's motto "Diversity".
Moritz Weber
It is not a very common thing these days to see a busy and internationally active composer also appear regularly as a conductor and instrumentalist. British composer Thomas Adès, however, appears in the music world in many different ways: in addition to his creative work, he gives concerts as a pianist, chamber musician and song accompanist, records works and conducts his own works as well as the classical-romantic repertoire.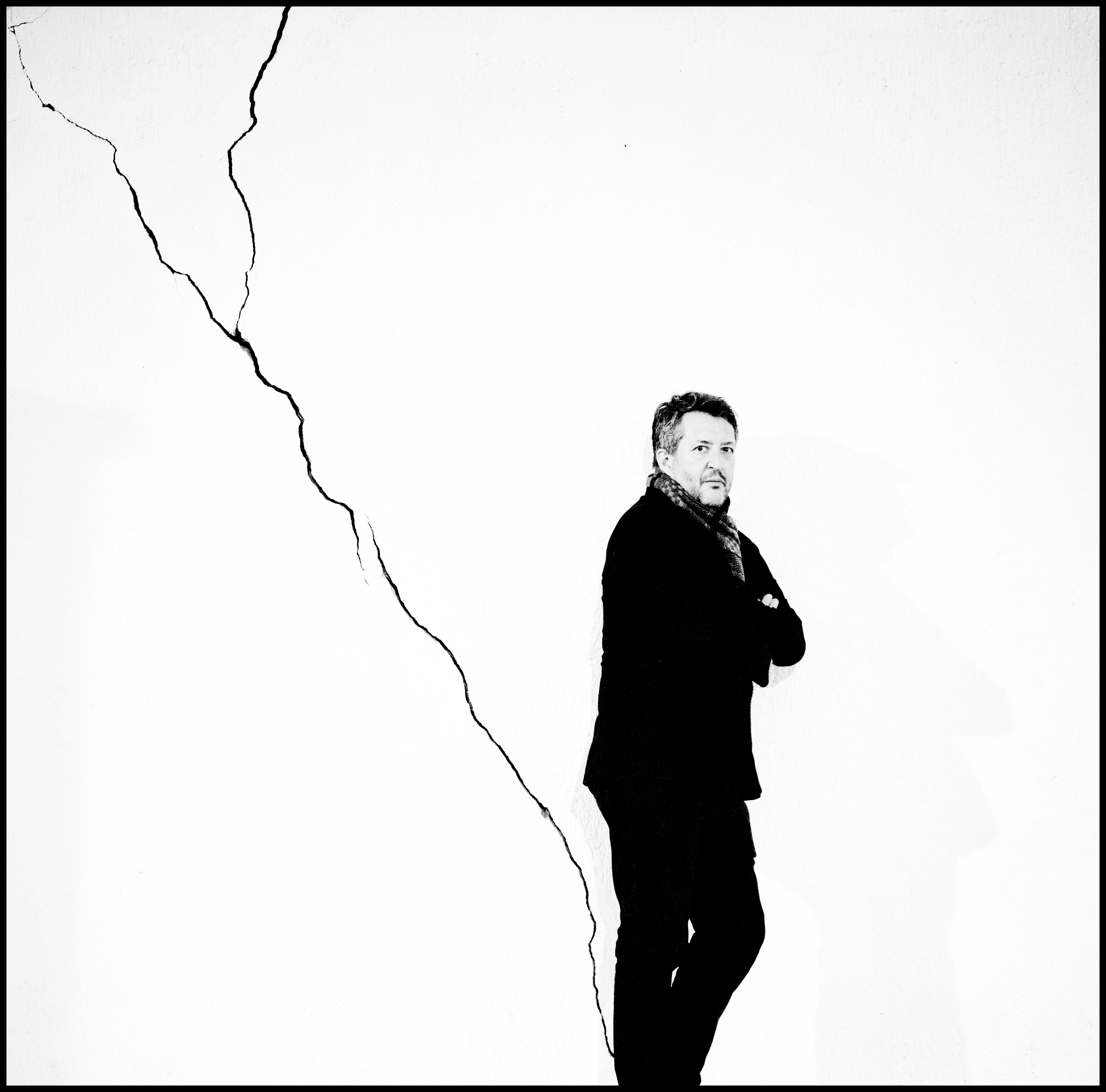 In his professional life, most of his time is spent composing, "because no one but myself can compose my pieces," says Thomas Adès laconically in his deep bass voice.
During Lucerne Festival too, he'll appear in all three roles, plus as conducting teacher. Playing, conducting and composing are obviously very compatible for him: "Playing the piano always goes along with it, so to speak, because I compose on the piano. But during one activity I can also well recover from the other. In contrast to the creative process, playing, for example, is a more muscular process, the fingers have to stay fit and you have to train them like a racehorse," says Adès, showing his impressive paws.
Time for imagination and dreams at the piano
When he has time for himself, not practising or composing, he likes to take any scores from his shelf and play whatever he feels like. "It stimulates the imagination and dreaming. I love playing other people's music, feeling its shape and form in time." Very often it is Schumann and also Beethoven's scores "usually don't make it back to the shelf". But Adès also likes to play other great composers such as Chopin, Haydn, Mozart or Couperin again and again.
He explicitly refers to François Couperin in three of his works, Sonata da Caccia (1993) for horn, baroque oboe and harpsichord, Les baricades mistérieuses (1994) for chamber ensemble and Three Studies from Couperin (2006) for chamber orchestra.

Thomas Adès, Three studies for Couperin for chamber orchestra, Tonhalle-Orchester, conductor Alan Gilbert, 2006, inhouse-production SRG/SSR
Thomas Adès generally likes to draw inspiration from already existing music. Like many contemporary composers, he draws on various styles and periods and is not an avant-gardist in the sense that his cause is to radically break with all tradition. Igor Stravinsky, for example, was and is in some respects a "guiding star" for Adès, a kind of mentor and "father figure".
Varied, brilliant music
Thomas Adès achieved an international breakthrough in his early 20s. Compositions such as Still Sorrowing (1992) for prepared piano earned praise, and his stellar career was further fuelled, among other things, by winning the prestigious Grawemeyer Award for his first major orchestral work, Asyla (1997) – making him the youngest awarded composer.
Opera about an outcast
The choice of material for his first full-length stage work, the chamber opera Powder her face (1995) was daring and audacious. "I sat down with lyricist Philip Hensher and told him that I would like to write an opera about a person who is brought down by external forces. This would fit well with my musical language." Hensher immediately suggested the scandalous divorce of Margaret Campbell, which had been widely exploited by the media. "We can't do that," was Adès' first reaction, but the two quickly came up with ideas for individual scenes.
In the resulting tragicomic grotesque about the love affairs of hedonistic and fun-loving Duchess of Argyll, the composer was able to bring in his humor. But not only: "It was actually also about ourselves: two adolescent gay men in 90s London against the backdrop of the AIDS crisis. We felt that the society we were living in perceived us as scandalous, sacrilegious and even dangerous – a society that outrageously pretended it had never heard of oral sex. We wanted to put this and hypocrisy at the centre of my first opera. Because even if it's hard to admit: I think there's one or two of the Duchess' characteristics in most of us."
The result is a cheeky, swinging and extremely stage-effective chamber opera full of ravishing tango and music hall echoes, including a musically very explicit fellatio aria by the Duchess.

Thomas Adès, Powder her face, Ópera de Cámara Teatro Colón 2019
Towards the end of the piece, on the other hand, the composer found a touching tone for the Duchess, who is dying because of society's given prudery and cruelty. Every note radiates compassion and identification with his character there.
Two more full-length operas with large casts followed this first coup: the modern Shakespearean opera The Tempest (2003) and the supernaturally creepy The Exterminating Angel (2016), inspired by Luis Buñuel's film of the same title.
Creation as a Piano Concerto
This year's Lucerne Festival will also feature one of Adès' few multimedia works, a piano concerto on creation entitled In Seven Days (2008) with visuals by his then life partner, filmmaker and video artist Tal Rosner. Formally, they are variations on a chord progression that the composer already had in mind for The Tempest, but didn't find the right place for it in the opera. One of the particularly charming moments in this concert piece is the fifth part: a tricky fugue with which Adès portrays the creation of animals and their scurrying out into the world.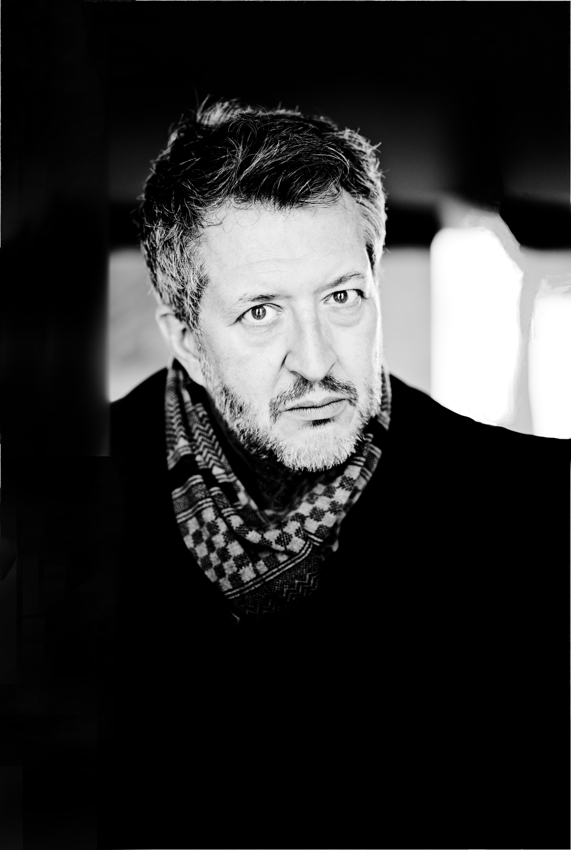 Premiere of the new piece for violin and orchestra with Anne-Sophie Mutter
This year's commission from " Roche Commissions" is a work for soloist and orchestra, simply called "Air" and will be premiered by violinist Anne-Sophie Mutter. In contrast to Adès' first violin concerto, which swirled up in whirling figures, the movement here seems more concentrated, almost reduced, after a first glance at the score. Mainly in quiet quarter notes, a seemingly endless song unfolds, hovering for almost 15 minutes in those ethereal the composer loves so much. "The endurance, concentration, purity and clarity of her playing inspired me to write this music" says the composer. "Musically, several lines shift against each other in a tight canon. In terms of content, it is also a contemplation on what we have experienced during this pandemic, a kind of lament. During the composition, I condensed the texture more and more, deleted a lot – as I often do – until I finally got to the essence of the music."
Older and new chamber music  
The wide-ranging spectrum of Thomas Adès' oeuvre will be rounded off with chamber music with Quatuor Diotima performing the early string quartet Arcadiana (1996) and, together with clarinettist Mark Simpson, the clarinet quintet Alchymia, premiered last year. The title refers to the alchemists of Elizabethan London around 1600: "I think all creative artists, including myself, act alchemically, so to speak. We bring motionless material to life and magically transform it into gold, if all goes well. In Alchymia I was able to express in a very intimate way how I personally feel and think about the world."
Moritz Weber
Thomas Adès, faber music, Tal Rosner, Philip Hensher
Thomas Adès at Lucerne Festival – concerts mentioned
20.8.22., 22h, Luzerner Saal KKL, Lucerne Festival Contamporary Orchestra, conductor Elena Schwarz, u.a. In Seven Days
27.8.22., 19:30h, Konzertsaal KKL, Anne-Sophie Mutter, a.o. Air
4.9.22., 16h, Musikhochschule Salquin Saal, chamber music Quatuor Diotima
broadcasts SRF 2 Kultur
Musik unserer Zeit, 7.9.22, author Moritz Weber
Weltklasse live aus Luzern, 27.8.22, u.a. UA "Air", with Florian Hauser
MusikMagazin, 10.9.22 Thomas Adès: talk with Moritz Weber
SRF-online-Text: Früher gemobbt, heute berühmt: Thomas Adès steht für Vielfalt, author Moritz Weber
neo-profiles
Thomas Adès, Lucerne Festival Contemporary Orchestra