Interview with Daniel Haefliger @ Swiss Musikprize_3
Episode 3 of neoblog's Swiss Music Prize 2020 portraits:
Swiss Chamber Concerts is the first and only concert series covering the whole of Switzerland and presenting plenty of contemporary music. Since its launch in 1999, it has continuously featured world premieres from all over the country – for a total of some 200 by now.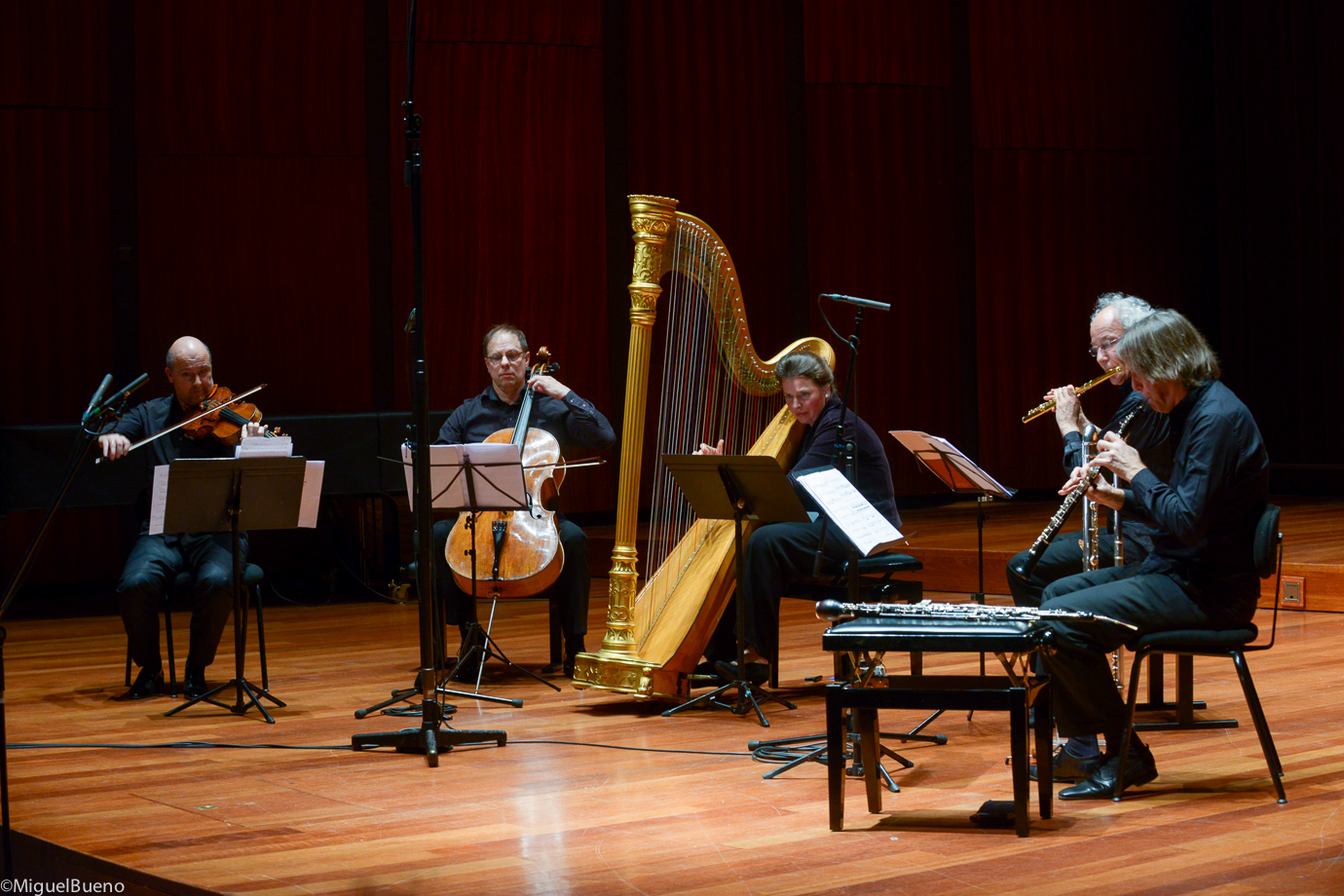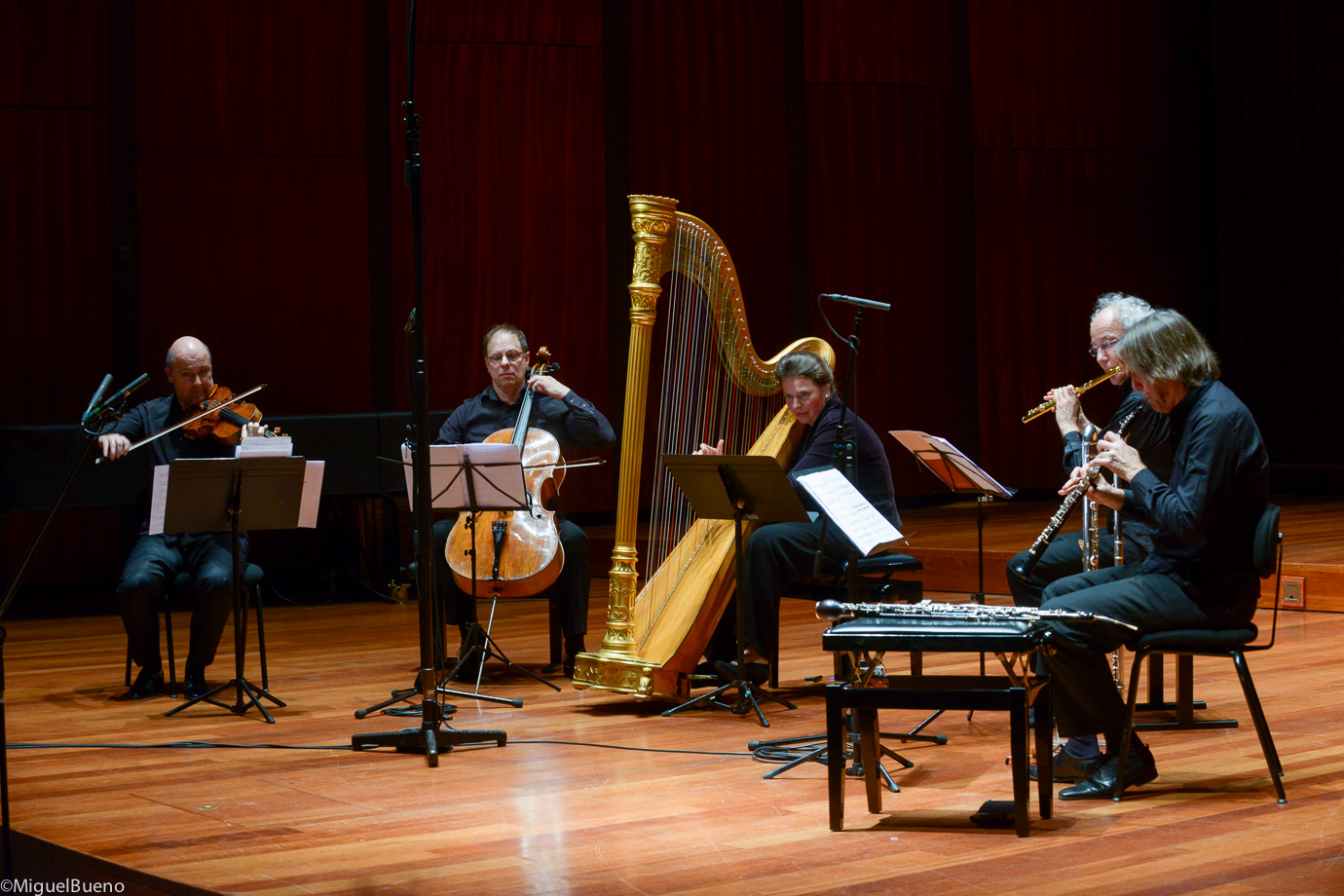 Gabrielle Weber
The Swiss Chamber Concerts (SCC) series were born from the close musical friendship of the three founding members.
Geneva cellist Daniel Haefliger, flutist Felix Renggli from Basel and Zurich based violinist and violist Jürg Dähler had this vision of combining their chamber music series, already established in the three cities. The first national concert series took place in autumn 1999, with the participation of Heinz Holliger, who's supporting the project to this day.
I interviewed Geneva based Daniel Haefliger via Zoom and we talked about the uniqueness and challenges of SCC. The original conversation was held in French. Haefliger is constantly on the move and not only as cellist; as we spoke he was on the train, which he describes as his second home and a place of work, after a short tour of Switzerland: first Bern, to coordinate the season of the SCC, then Sion, to determine the string quartet lessons at the Haute Ecole de Musique, and then back to Geneva, in order to work on the SCC homepage.
Congratulations on the prize first of all! Were you surprised? What does it mean to you?
Yes, we were very surprised, as we usually receive little recognition for our work from the institutions, although our audience is numerous and enthusiastic. With our series we create a link between the different language regions throughout the year and regularly make new voices heard. This is a complex challenge where we get to face quite a lot of challenges. After all, the Swiss music scene is divided into many local units that hardly ever work together. Our ideal is to connect the whole of Switzerland in a common musical project.
What inspires you?
Two things: on one hand, as a cellist, the musical dialogue with exceptional soloists – on stage as well as on the personal level; on the other hand, as chamber music teacher of the Lausanne Conservatory, the interaction with young musicians. In both areas I try to communicate, mediate and network beyond age, language and culture.
« La jeunesse m'inspire et me passionne… »
Did the pandemic impact SCC?
Same as everyone else, we had to cancel all concerts towards the end of the season. But as soon as things got a bit better, we played a free concert, on June 30th in Geneva, with Heinz Holliger and Thomas Zehetmair . It was a huge success and motivation for the season to come.
SCC builds bridges between the different parts of the country: how does the cooperation between cities come about?
We build on the basis of our personal relationships. This is the only way to avoid rigid cantonal, urban or institutional regulations that would hardly encourage cooperation across regions.

Bettina Skrzypcak, ..e subito parlando, Swiss Chamber Soloists UA 2012
"We constantly question our own standpoint."
Do you programme together – you are three artistic directors after all?
What is played, in which cities and to whom compositions are commissioned is usually something we decide collectively. In doing so, the particular regions' and music scenes' proximity to those of the nearby countries are also taken into account: e.g. Geneva with France, Basel with Germany or Lugano with Italy.
On the other hand, we constantly question our own standpoint and try to adapt, at least to a certain extent to the performance venues as well as cultural areas.

Nadir Vassena, archeologie future
How do you structure your programmes?
Our aim is to propose a high percentage of world premieres by composers from all parts of the country. We always present these new works in conjunction with major works of the repertoire, in order to underline continuity in music. Our series appeals to an open-minded, broad audience, before whom the new works can and must prove themselves.
How is this combination of contemporary classics and premieres received by the public? Has the perception changed over the years?
In addition of combining the new works with the existing repertoire in terms of content, we also exchange ideas with the composers about the entire programme. Each concert is a coherent unit with its own dramaturgy. This underlines the uniqueness of each piece and creates an intensity of the overall programme. In this way we respond to the audience's increased need to hear a story.
Are there differences in audience reactions between the different parts of the country?
Cities in the different parts of the country have a quite different "cultural pace". Switzerland richness resides precisely in its heterogeneous cultural identities. We want to value this diversity by having new works from all over Switzerland circulating throughout the country, which is also one of the challenges.
Tell us about the next season's world premieres you're particularly looking forward to?
The next season will feature 12 world premieres, among others by Nadir Vassena from Ticino, Heinz Holliger from Basel, David Philip Hefti from Zurich, Xavier Dayer from Geneva. A variety of instrumentations can be heard, including wind sextet, cello solo, string trio, string quartet, voice and small ensemble. I always look forward to imagining how these various pieces will sound.
The season will start in Bern, at the Yehudi Menuhin Forum, on September 24th with a concert by Heinz Holliger and Thomas Zehetmair – a replica of the June concert in Geneva.

Heinz Holliger, Aleh stavi for Cello solo: Solist Daniel Haefliger
Do you have a vision that you haven't been able to realise yet? Does the prize perhaps have a special meaning right now – given the pandemic?
We have already realised many of our visions, such as the international Swiss Chamber Academy or the Swiss Chamber Camerata, both connecting young professional musicians from Switzerland and abroad. But realising visions and ideals costs money. Perhaps (or hopefully) this prize will help us to obtain higher financial contributions in order to strengthen long-term links between the regions. At the moment, we are dealing with it "at arm's length", so to speak, as since SCC's foundation, our work has only been possible through enormous personal efforts as well as plenty of volunteering: We often think of the god Shiva with his many arms …
Interview: Gabrielle Weber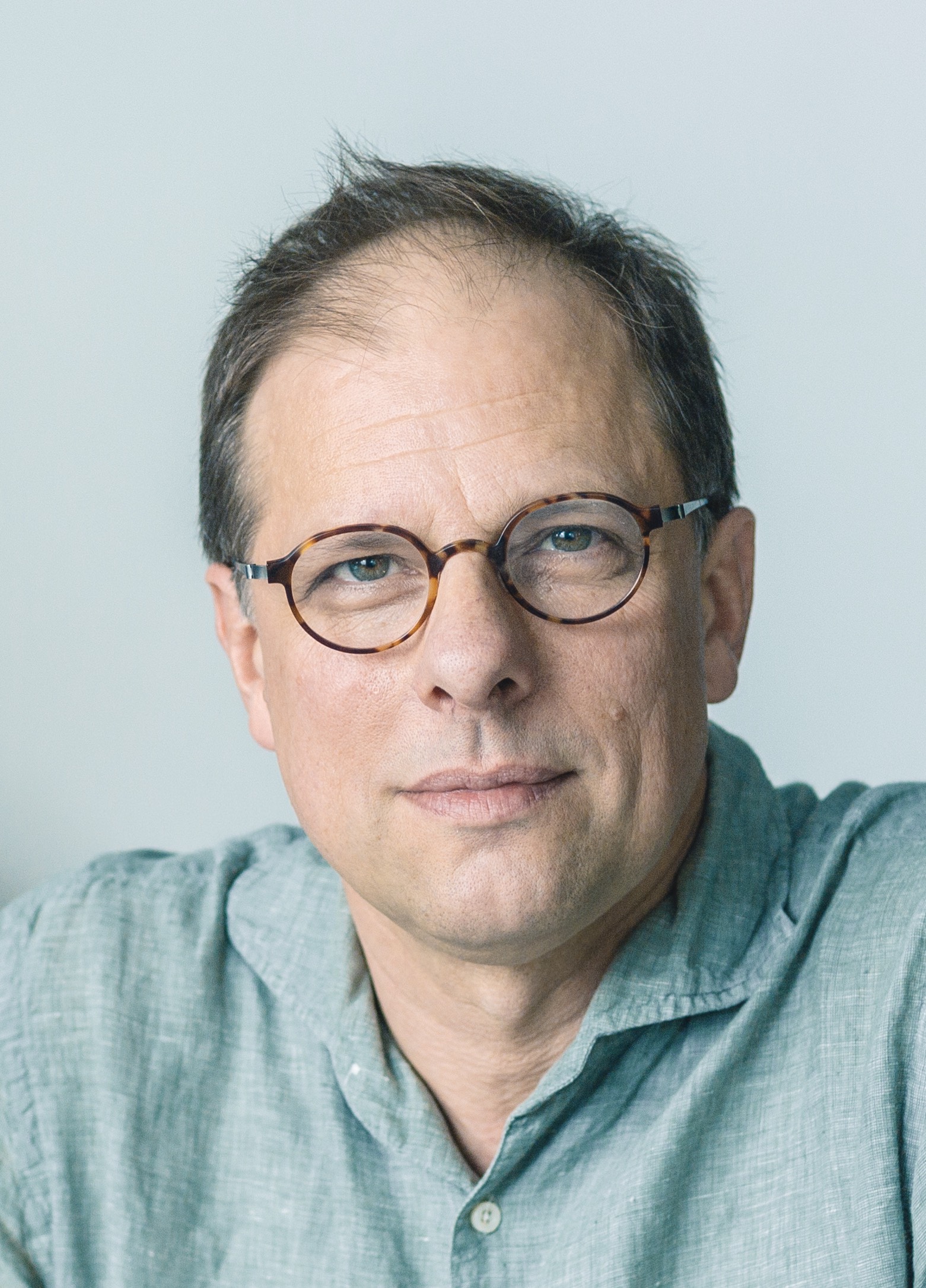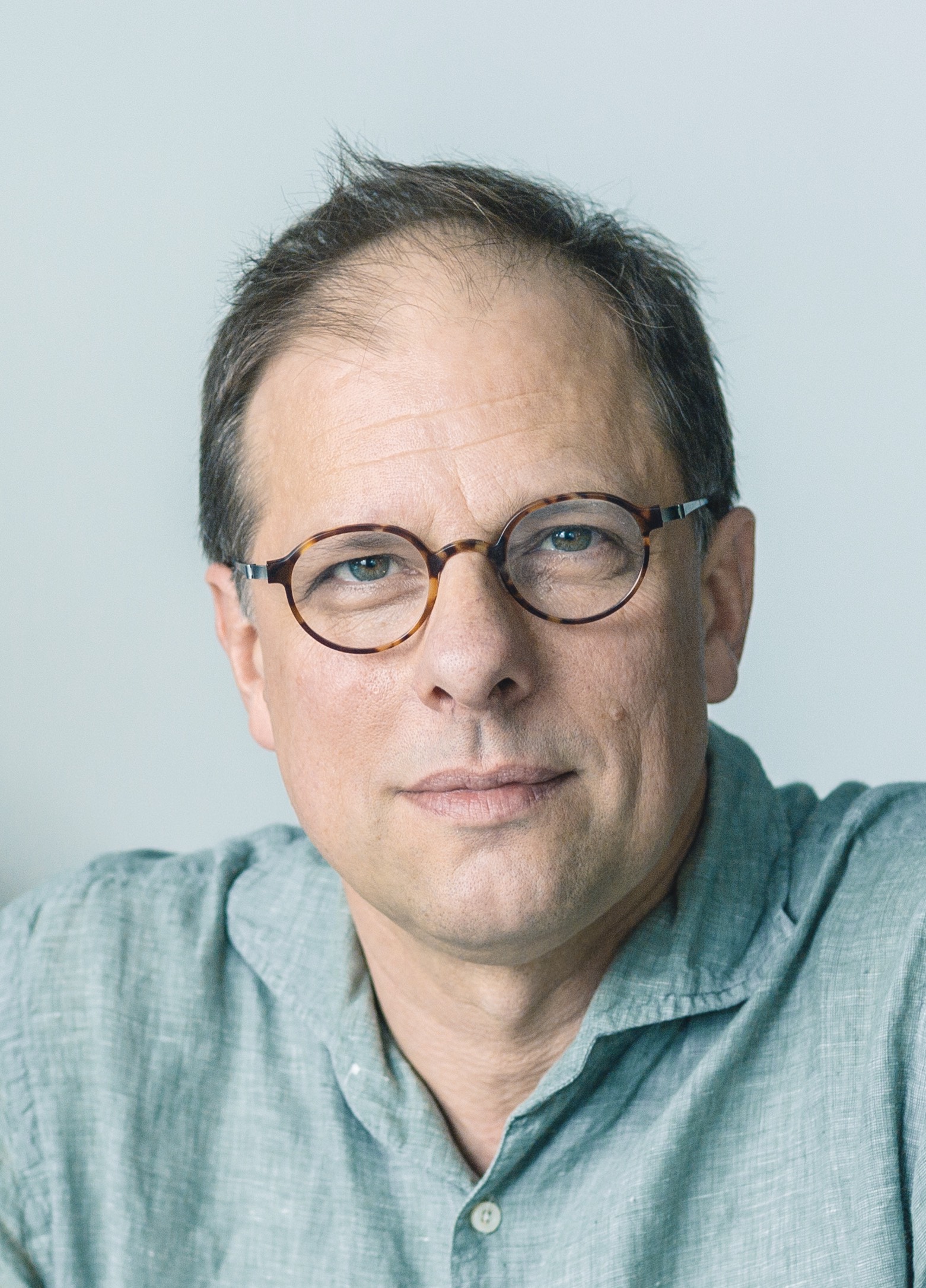 The Swiss Chamber Concerts were founded in 1999 by Daniel Haefliger, Felix Renggli and Jürg Dähler, followed by the founding of the Swiss Chamber Soloists, a permanent pool of internationally acclaimed soloists who perform during the series, and later the Swiss Chamber Academy of Geneva, national-international string quartet academy and the Swiss Chamber Camerata, also in Geneva. All SCC concerts can be heard in Lugano, Geneva, Basel, Zurich and from this season on also in Bern.
List of SCC world & national premieres 1999-2020
Konzert 18.9.20: Festival Label Suisse, 18.9.20.: 21.15h, Werke von: Rudolf Kelterborn, Xavier Dayer, Mozart, Villa-Lobos
Konzert 24.9.20: Yehudi Menuhin Forum Bern:
Heinz Holliger, Thomas Zehetmair, Ruth Killius, Daniel Haefliger
Sendung SRG/RSI: RSI-Neo, 25.8.2020:
Incontro con Daniel Haefliger, Redaktion Valentina Bensi
Neo-Profiles: Swiss Chamber Soloists, Jürg Dähler, Heinz Holliger, Nadir Vassena, David Philip Hefti, Xavier Dayer, Rudolf Kelterborn, Bettina Skrzypczak, Swiss Music Prize