The Swiss Music Prizes will be awarded for the tenth time in 2023: in addition to the main prize, won by jazz trumpeter Erik Truffaz, another 10 prizes and special prizes will be awarded during Musikfestival Bern on September 8. Neoblog portrays some of the contemporary music related prize winners, with Katharina Rosenberger, composer, professor of composition in Lübeck and co-director of the Zurich festival for contemporary music Sonic Matter, starting the series. Katharina Rosenberger works with cross-media combinations between music, text and image and usually also involves the audience in the performance processes. She is all about communication, dialogue and participation in contemporary music. An interview by Florian Hauser.
An interview by Florian Hauser.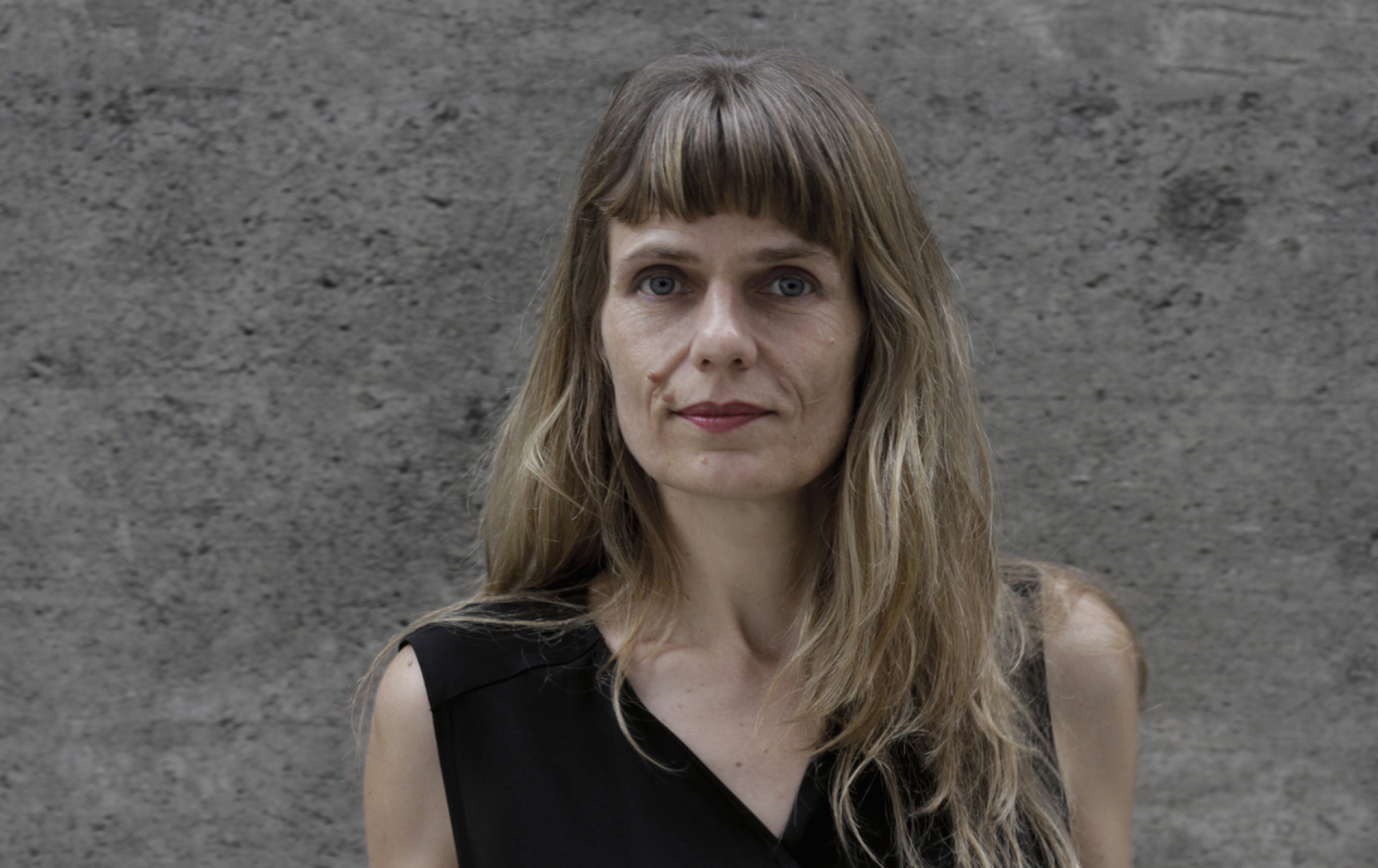 Florian Hauser
To receive one of the prestigious Swiss music prizes is something special and testifies to how highly your work is appreciated. What about the appreciation of your work in everyday life? You have to do what you have and want to, which is not necessarily compatible with the masses. You don't make blockbuster films… How does your audience react to your art?
I am always very touched when people approach me and react to my music. It's people I don't know or people who are not insiders, i.e. not musicians themselves. They often react very positively – mainly because they discovered something new. When they get involved with this new, unknown thing and are positively surprised, it makes me very happy. Actually, these are the ideal fans who come with an open mind and just want to listen… Of course, there are also moments when the audience reacts very ambivalently. From: 'For God's sake, what kind of piece was that!' to: 'Wow, that's the greatest thing I've heard in a long time'.
Communication with the audience is very important to you per se. You interact with people, also involving the public in performance processes. Why?
Let me answer with an example: I called a duet (within a video opera that premiered at the Theaterspektakel Zurich) La Chasse. Two singers face each other at a certain distance. The audience sees them only in profile. And then the voices begin to chase each other. At first only with sounds like wah, wah, wah! Very abstract, very reduced. There is no melody and it's not so easy to listen to. But when people from the audience came up to me and talked about the experience of how powerful these sounds were in the space, how much the bodies became part of the structure of the music, a light went on: The connections between sound and space, performers and audience are incredibly important. It is not primarily about the music itself, I mean, the self-sufficiency of the music, but it is really about dialogue and exchange with the audience as well as the environment.

Katharina Rosenberger, La Chasse von Katharina Rosenberger, instrumental-version by Landmann-/Stadler-Saxofonduo, recorded NYC 2018.
Can you tell us about another example?
The Urban morphology project, a walk-in concert installation that has music-theatrical elements and is also participatory. The audience is invited to actively participate. It's about urban change: what happens, for example, when luxurious new buildings cause neighbourhoods we grew up in to disappear? When the place I feel I belong to suddenly no longer exists? In other words, places where there is room for so many memories: When that is wiped away, what happens to us? What happens when the architectural, social, sonic components structures we orient ourselves by are gone?
The public could decide how to move. Whether visiting a performance island first or rather watch a video, attend a normal concert situation with a very focused listening or ride a bicycle in an installation to generate electricity and light.
This way, the public could also have a say in how to put the different pieces of information together. In projects like this, I always notice how important the cross-media connections are between text and music, but also image and music, spaces, bodies. How spaces open up for the audience, where they can connect to situations related with their everyday lives. This always gives rise to new questions: how do I hear music, how is music performed? And new insights emerge, which is fascinating.
You are very communicative…
Yes, of course. I also really like to be in contact with the musicians I work with for longer periods of time.
There are composers and colleagues of yours, for whom it is perfectly sufficient to sit at a desk to compose and design structures. That was never an option for you?
Sure, one doesn't exclude the other, does it? Of course, there are phases when I am extremely isolated. But when I deal with cities, I want to walk through the streets, get to know the people. To explore the core, the content of a project. For example, in the installation quartet – bodies in performance, where I only filmed the back muscles of four musicians. You can imagine that depending on the musical instrument you play, the many, many years of practising shape the back muscles quite differently. Each performance had its own image and only the back that was playing appeared. That was a completely new way for the audience to experience performance, by seeing sound through the muscles.

In Katharina Rosenberger's sound and video installation The journey, the singers were also filmed from unusually close perspectives, Neue Vokalsolisten Stuttgart, directed by Lutger Engels 2020

In any case, it's a long way to the result, a common path. But how do you come up with such ideas? You walk through the world with your aesthetic antennas wide open, and bang, a theme, a topic jumps out at you?
My common thread is the human being, be it the performer with his or her body, be it the audience with their ears, eyes and bodies. And what is it about? What is actually touching us? That is the question. What is the significance of music, even in times of crisis, or of reorientation? I'm not claiming that I as an artist present this in a groundbreaking way in my work, but it's about questioning and exploring new sonic, pictorial situations. It's about dealing with the moment. It's not a must. An audience never has to do something mandatory, but I want to open the doors in order to make it possible.
Florian Hauser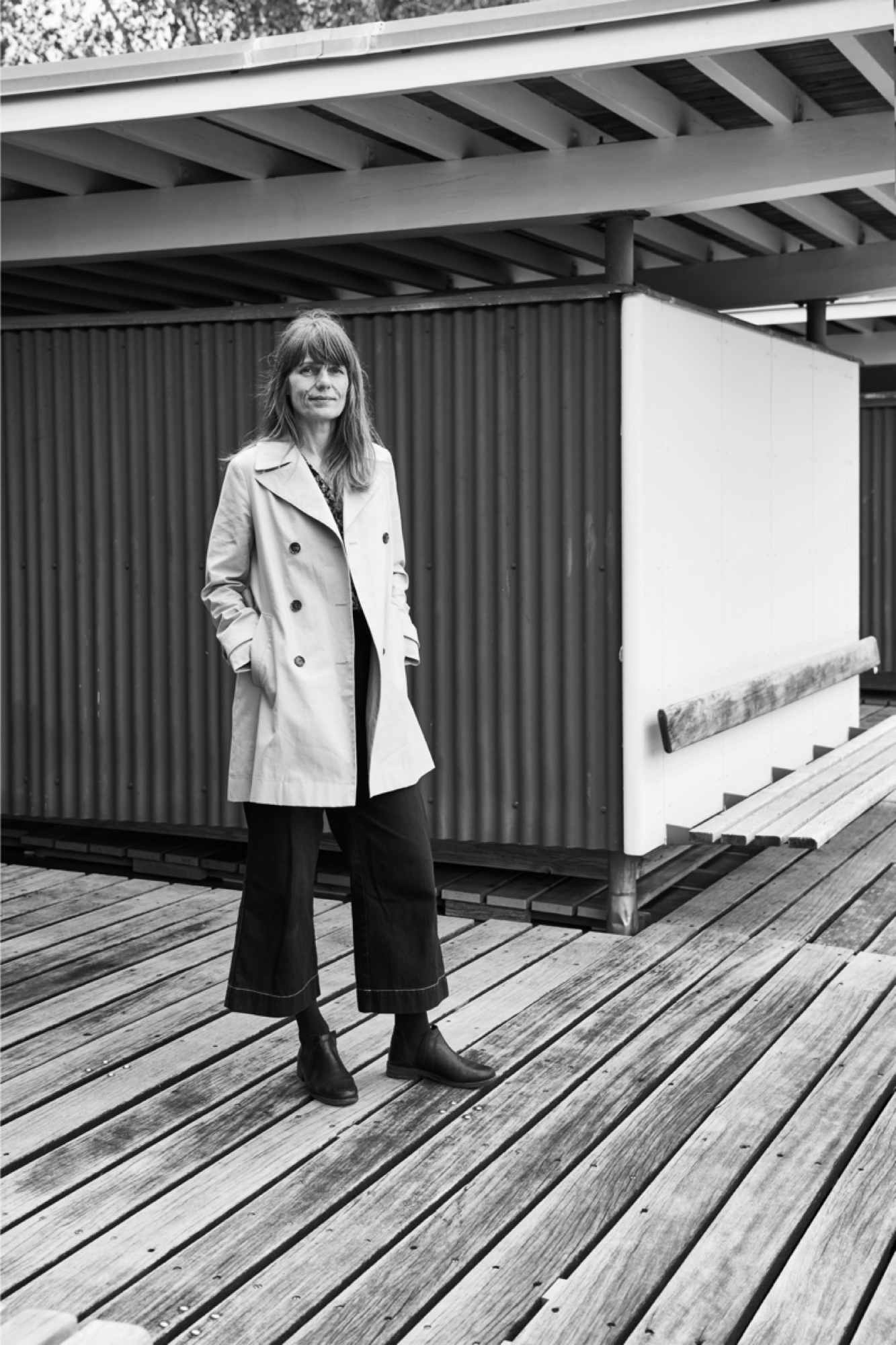 Schweizer Musikpreise 2023:
Grand Prix Musik: Erik Truffaz
Swiss Music Prizes:
Katharina Rosenberger, Ensemble Nikel, Carlo Balmelli, Mario Batkovic, Lucia Cadotsch, Sonja Moonear, Saadet Türköz
Spezialpreise:
Helvetiarockt, Kunstraum Walcheturm, Pronto 
broadcasts SRF Kultur:
Musikmagazin, 13.5.23, Schweizer Musikpreise 2023, Redaktion Florian Hauser, Café mit Katharina Rosenberger (ab Min 4:55)
SRF Kultur online, 11.5.23: Trompeter Erik Truffaz erhält den Grand Prix Musik, Redaktion Jodok Hess:
Musik unserer Zeit, 11.1.2023: Komponieren! Mit Katharina Rosenberger, Redaktion Florian Hauser
Musik unserer Zeit, 8.12.2021: «Sonic Matter» – ein aussergewöhnliches Musikfestival in Zürich, Redaktion Moritz Weber
Musik unserer Zeit, 8.8.2018: Shift – eine Begegnung mit der Komponistin Katharina Rosenberger, Redaktion Cécile Olshausen
neoprofiles:
Katharina Rosenberger, Swiss Music Prizes, Festival Sonic Matter, Ensemble Nikel, Kunstraum Walcheturm
Cécile Olshausen
"Sometimes I feel like I'm living on a train," says Helga Arias and she laughs. The Basque composer was born in Bilbao in 1984 and now lives in Switzerland. She describes herself as a nomad, because she has been on the move since her childhood and lived in many different places. In the spring of 2020, however, everything suddenly had to stop because of Corona.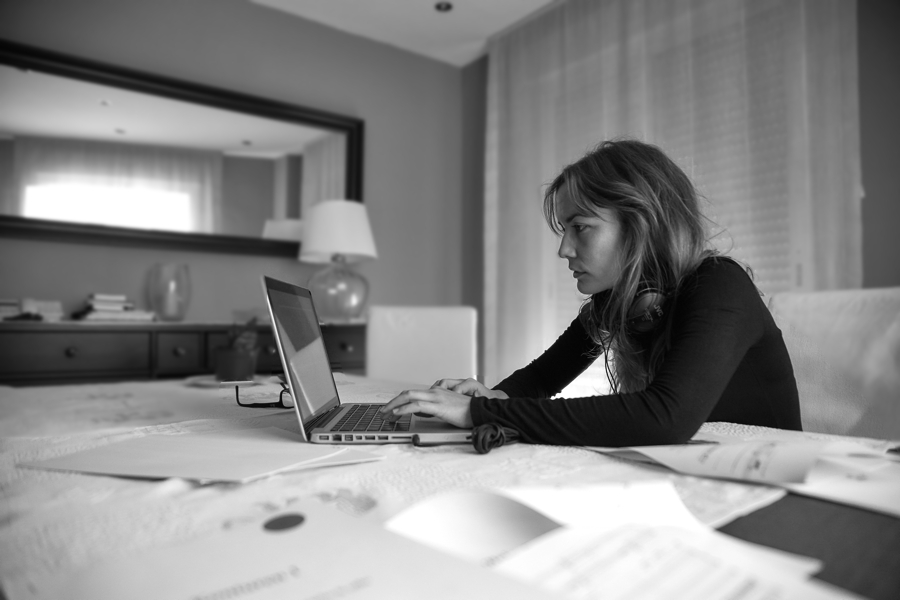 Hours of video calls
Helga Arias had actually planned a longer stay in the USA; the International Contemporary Ensemble (ICE), an artists' collective from New York, having invited her as composer in residence. But she had to stay in Europe because of the pandemic and the ICE's musicians in New York were also isolated and could not rehearse because of the lockdown. This standstill triggeerd creative energies in Helga Arias though and so the work I see you for amplified string quartet and live video was created and premiered at the opening concert of the SONIC MATTER Festival in Zurich in December 2021.
As real encounters as well as planned collective forms of work were not possible, Helga Arias brought the ensemble together through video call. First connecting individually with each member, recording sounds and tones for hours, but also having conversations about art, taste, music and mental states. She assembled audio-visual material and then distributed it among the quartet's members. Bringing them together, even though everyone was stuck at home. An artificial, but also artful form of communication.
It was only a few hours before the premiere in Zurich that the composer and the quartet finally met in person and were able to assemble the virtually created video and score of I see you on. During the pandemic, a creative and different model of collaboration emerged, one in which all participants, both composer and players, are artistically involved on an equal level.
Helga Arias, I see you, International Contemporary Ensemble, UA Festival Sonic Matter Zürich, 2.12.2021 / Sound-recording: Eigenproduktion SRG/SSR
Intoxicated by stimuli
Helga Arias is sensitive and modern, observing everything without ever ignoring the world, including the virtual world of digital media, when composing: Hatespeech, Me Too debates and Fake News are elements of her music. "Contact with society is very important to me," she explains, "it's called contemporary music, so it has to be contemporary. What happens in the world also has an effect on my musical ideas."
In her performance Hate-follow me – world premiered during the Bern Music Festival in September 2021 – Arias mixes the vocal sounds of four sopranos with intrusive signals of mobile phones and social media rush images on video: spiteful insults alternate with intrusive body poses, a mixture of senseless seduction and hatred, accompanied by incessant vibrating, ringing, tweeting and beeping.
Helga Arias: Hate-follow me, UA Musikfestival Bern, UA 5.9.2021
This oppressive excess of acoustic as well as visual inputs ist the composer's goas though which Helga Arias draws our attention to the waterfall of messages that pours in on us every day. Even if we could read one message, it is immediately replaced by the next. The individual piece of information losing its meaning. In the process, the composer condenses sound and image in a scary, fascinating way and one begins to suspect why hate news in particular spreads so quickly and so widely.
"So sorry"
Hate-follow me drastically shows that the unlimited space of the World Wide Web is not used for maximum openness and diversity. Rather, the perspective narrows when influencers and bloggers spread standardised clichés and cement old role models. Instead of celebrating differentiated polyphony, uninhibited hate speech silences many on the internet. Hate-follow me ends – after a mediatic collapse – in a torrent of apologies. But this is not conciliatory, for the thousands of them "sorrys" seem tacky and hypocritical. This piece is an astonishing paradox: Helga Arias composes music that won't let us go, by asking us to turn it off. If we do, we withdraw from the madness of the world; if we don't, we submit to it.
For Helga Arias, works like Hate-follow me or I see you are opportunities to reflect on her role as composer as well as her relationship with performers and audiences: "The performers of my music are not playing machines and I am not their boss telling them what to do! It's about complex interactions." Also with the audience. Thus Helga Arias does not and doesn't want to convey a message. We listeners have to find out for ourselves how to cope with the contradictions and craziness.
Cécile Olshausen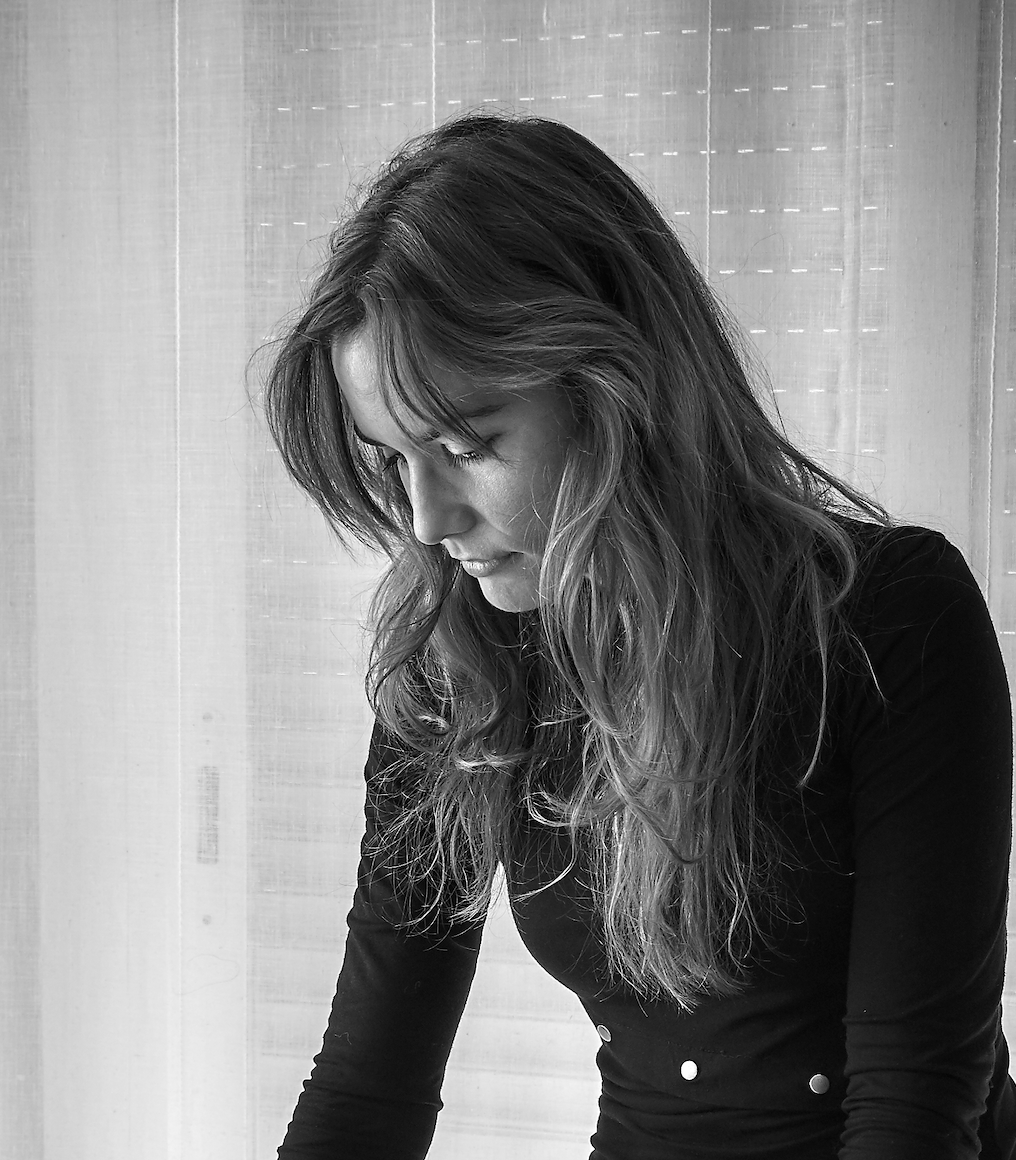 International Contemporary Ensemble
On March 26, Helga Arias will be in Ascona for a conferenza-concerto as part of the Festival Ticino Musica.
Radio programs SRF 2 Kultur:
Musik unserer Zeit: I see you – die Komponistin Helga Arias, editor Cécile Olshausen, Wednesday, 9.2.22, 20:00h / Saturday, 12.2.22, 21:00h
SRF-online, 14.2.22: Komponistin Helga Arias – Sie macht auch Hate Speech zu Musik, Text Cécile Olshausen
neo-profiles:
Helga Arias, Festival Sonic Matter, Musikfestival Bern, Ticino Musica