Finisterre – Festival Neue Musik Rümlingen / La Via Lattea 28.7.-1.8.23
The Neue-Musik Festival Rümlingen, located near Basel, with its Ticino counterpart la Via Lattea and Associazione Olocene of the Onsernone Valley jointly invite you to a special sound hiking festival in Ticino. Under the motto Finisterre, from 28 July to 1 August, you can set out along symbolic places searching for the end of the old world and a new and better one: on Monte Verità, along the old via delle Vose in Onsernone Valley and on the Brissago Islands.
Gabrielle Weber
Following the footsteps of past world-changers through music and art in the countryside is what this joint festival invites you to do over four days. Enough time to discover alternative lifestyles based on the social utopias of the Monte Verità commune, close to nature and the body. Featuring numerous international artists such as Isabel Mundry, Carola Baukholt, Jürg Kienberger, Mario Pagliarani or New York composer Du Yun or Norwegian Trond Reinholdtsen in new works related to concrete places, visions and visionaries.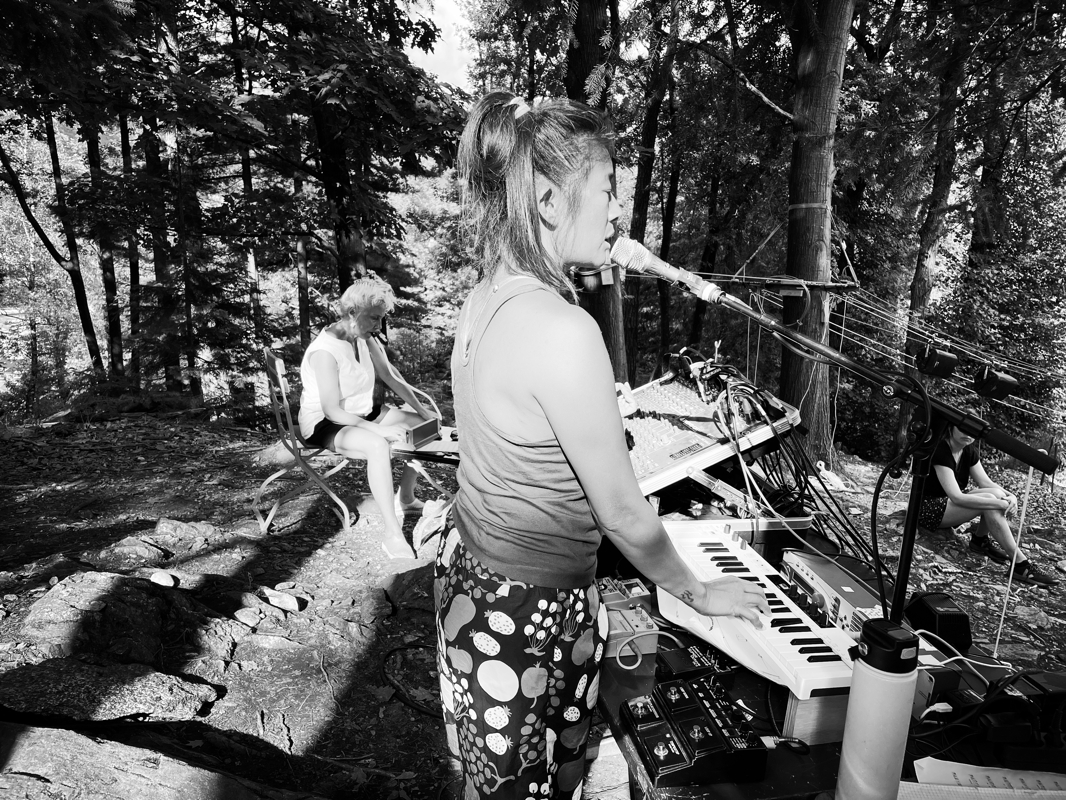 Starting point is the Monte Verità, a hill above Ascona that became a magical place for people fleeing civilisation and seeking meaning at the beginning of the 20th century. On the first day of the festival, the hill will be the setting for new works and installations by Manos Tsangaris, Trond Reinholdtsen and Lukas Berchtold.
The "Mountain of Truth" was purchased in 1900 by the son of a Belgian industrialist and his partner, the Munich pianist and music teacher Ida Hofmann. On the piece of land, initially 1.5 hectares in size, they realised their dream of a life close to nature in classless freedom, away from industrialisation, capitalism and materialism. Numerous well-known writers, artists, intellectuals and anarchists from all over Europe and overseas joined them and at a later moment also emigrants from the world wars. In 1913, for example the Munich choreographer Rudolf Laban, who opened his pioneering dance school for expressive dance. Light, air, water and sun were the elixir for a soul-mind-body unity, lived in eurythmy, feminism, gardening and sunbathing in airy garments or nude.
The Swiss curator Harald Szeemann and former director of the Kassel's documenta5 back in 1972, also became fascinated by Ticino and made it his adopted home from the 1970s until his death in 2005. He described the hill as "the place where our foreheads touch the sky", collecting everything he could find on it for his 1978 exhibition "Monte verità – le mammelle della verità / the breasts of truth", which toured internationally, in Zurich, Berlin, Munich and Vienna, making the place famous. The original exhibition, reopened in 2017, will be accessible during the festival. The new works on the mountain borrow from the commune's expressive dance, love of nature and worship of Wagner.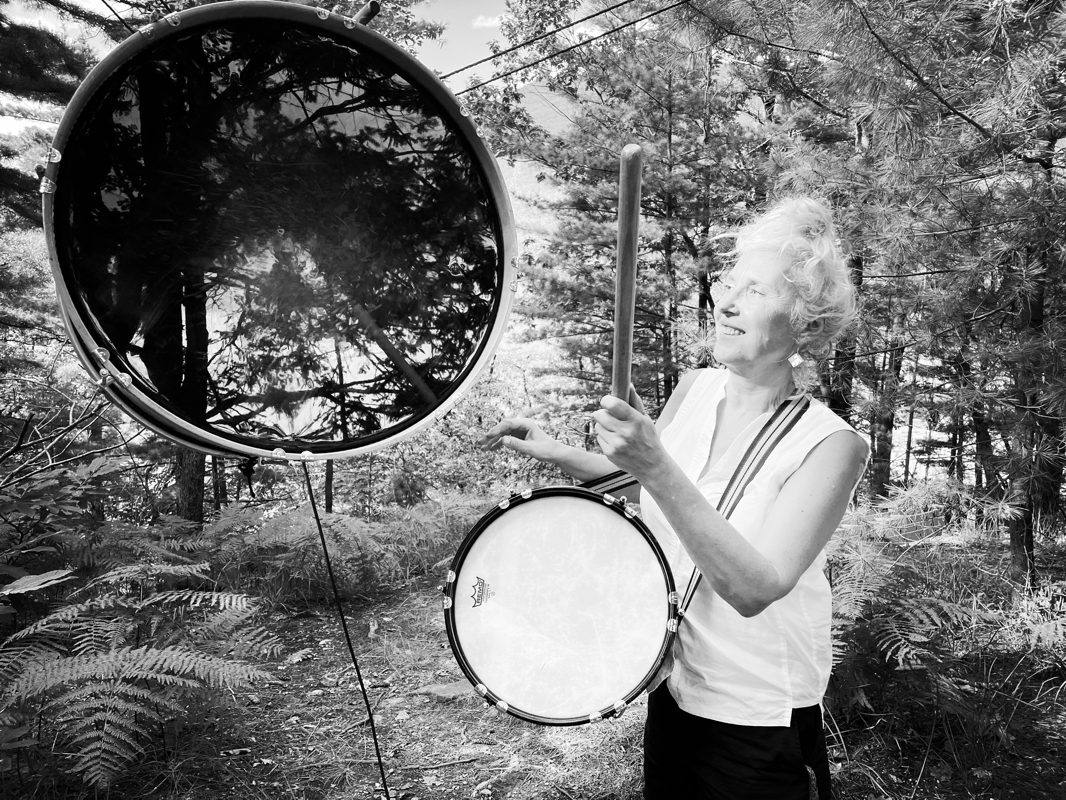 On the following days, we will follow in the footsteps of other historical truth-seekers from Ticino.
La Via Lattea ("Milky Way"), the Ticino cooperative festival, sets out on the trail of St. Brendan. According to medieval legend, the Irish monk sought earthly paradise on a legendary island on an adventurous journey with other friars. The festival with the resonant name combines theatre with the means of music and vice versa.
It is based in Mendrisiotto in the Sottoceneri, south of Mount Ceneri and usually brings art and sound to historical-cultural places around and on the lake of Lugano.
La Via Lattea 10, Argonauti 2013, Trailer
This year and for the first time, it will be visiting Locarno and playing on lake Maggiore. Starting with a concert spectacle in Muralto's Romanesque Chiesa di San Vittore, through a theatrical walk through the alleys of Muralto, it will undertake Brendan's boat route, accompanied by music, ending with nightly meditative concerts under the open sky on the Brissago Islands.
Among other works, the world premiere of Composizione per l'Isola di San Pancrazio, for various objects and 16 players by Mario Pagliarani – composer and artistic director of La Via Lattea – will be presented.

Mario Pagliarani, Debussy – Le jet d'eau, UA Lugano 2009, in-house production SRG/SSR
The valleys around Locarno were popular with hyppie as retreat communities from the sixties onwards. In the Onsernone Valley, on the old Via delle Vose, visitors encounter historical figures in new guises and historical places are revived. Isabel Mundry, for example, chose the culturally and historically charged chapel of the Oratorio Giovanni Nepumoceno in Niva to present her new work 'Niva-Engramme', based on a motet by Claudio Monteverdi, which she translates for solo viola in dialogue with the site itself. Mundry's choice fell on the chapel and its inscription as a fascinating place where a visionary brought together different cultures and religions in the remote Ticino valley. A vision that seems more contemporary to her than Monte Verità's escape from civilisation, which she finds – albeit – appealing, as Isabel Mundry explains in her neoblog interview.
Gabrielle Weber
Composing as a form of listening: Composer Isabel Mundry, who lives and teaches in Zurich and Munich, chose the culturally and historically charged chapel of the Oratorio Giovanni Nepumoceno in Niva to present her new work Niva-Engramme, based on a motet by Claudio Monteverdi. Isabel Mundry discusses her relationship to nature, culture and drop-out communities as well as utopias with Gabrielle Weber. Audio interview exclusively for neo.mx3.ch / Monday, 17.7.23. in-house production SRG/SSR; Music: Sound archeologies, Trio Catch, 2018.
broadcasts SFR 2 Kultur:
MusikMagazin, 29.7.2023, Redaktion Lea Hagmann: talk Mario Pagliarani with Gabrielle Weber
Musik unserer Zeit, 20.9.2023: Festival Rümlingen im Tessin, editor/author Gabrielle Weber
neo-profiles:
Neue Musik Rümlingen, Isabel Mundry, Mario Pagliarani