Christian Fluri / Gabrielle Weber: Interview Martin Bliggenstorfer – 10 years ensemble proton bern: Anniversary season 2020/21
This is where a brilliant birthday portrait regarding ensemble proton bern's 10 years activity, with plenty of notes regarding the anniversary season was meant to be found.
Christian Fluri talked with Martin Bliggenstorfer, the Managing Director, shortly after the lockdown of the first pandemic wave. At that time, he expressed confidence and urge for action.
Now, shortly before the big anniversary celebration of November 16th was originally planned, we find ourselves in the midst of a second wave, hitting with unexpected violence.
I therefore discussed the effects of the new situation on the ensemble proton bern and its anniversary season with Bliggenstorfer in a second conversation, immediately after the Federal authorities announced the new guidelines of October 18th. Since then, measures and guidelines have been changing constantly and most performances have become virtually impossible.
The ensemble proton bern is thus representative of many ensembles, musicians and organisers who are suddenly facing cancellations, postponements and an uncertain future.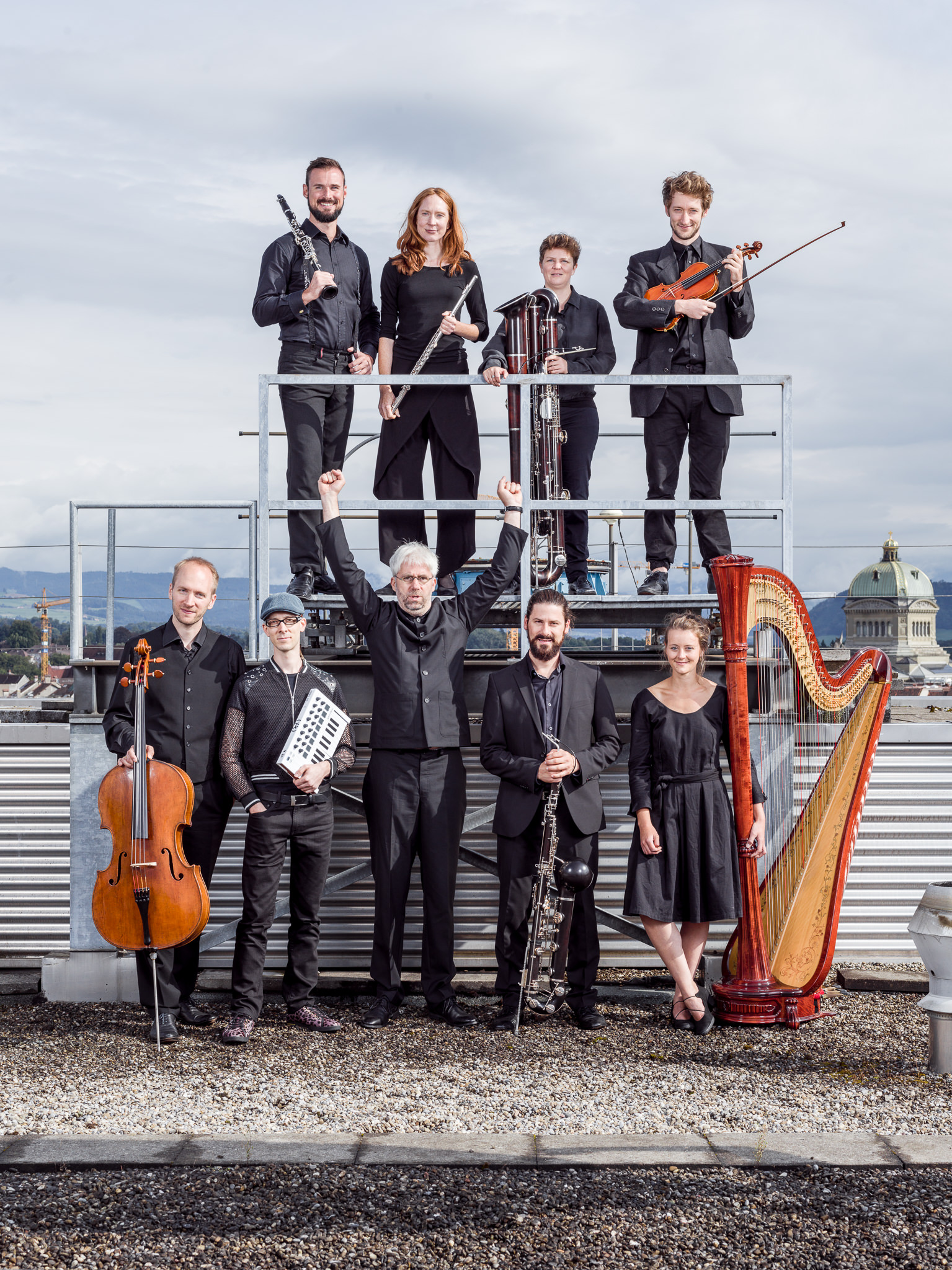 Christian Fluri
ensemble proton bern has been researching with great passion since ten years now, looking for new sounds, new works and new composers. It is now one of the most in-demand ensembles in and outside Europe.
Since its foundation in 2010, the ensemble, which is based in the Dampfzentrale Bern, has performed some 273 works by 180 composers in 128 concerts, 175 of the works were world premieres. Among other highlights, its concerts at St. Petersburg's Mariinsky Concert Hall in in front of large audiences and a West Coast tour of the USA.
During the first wave of Corona, the ensemble was quite lucky, as managing director, oboist and lupophone player Martin Bliggenstorfer states: "Right before the lockdown, we were able to play the protonwerk no. 9 concert in the Dampfzentrale. But we had to cancel the second performance at Basel's Gare du Nord."
protonwerk is a support programme for young composers* to whom the ensemble commissions works.


Adrian Nagel, Netzwerk, UA: protonwerk no.7 / ensemble proton bern 2017
"We were able to postpone our programme terrible ten, a concert with world premieres by Thomas Kessler (My lady soul) as well as Michael Pelzel and Stefan Wirth, which was planned for May, at short notice and managed to play in September. So not all of our planned programmes went completely lost," says Bliggenstorfer happily.
Making music together is missed
The ensemble could hardly wait to get back playing concerts after the lockdown. So terrible ten became somewhat extraordinary as making music together again after such a long time and sharing music live with the audience was a great experience for everyone involved, says Bliggentorfer.

Thomas Kessler, My lady soul, UA ensemble proton bern 2019
Even though the ensemble's musicians were able to make productive use of the lockdown period. "What we missed was making music together, being in direct contact with each other and rehearse with the concerts in mind. But at the same time it was also good to let our brains and bodies rest for a few weeks."
Fortunately, the ensemble's existence is currently not in danger. "We didn't have to return any of the received subsidies or support for the cancelled concerts. That way we've been able to pay out our own fees as well as those of our guest performers". Bliggenstorfer is very grateful for the generous attitude of Switzerland's donors.
"The universe of sounds is limitless…"
The ensemble is therefore still in an excellent position and constantly striving to develop further. This, however, will happen without its long-time conductor Matthias Kuhn, with the ensemble since its founding. "He wishes to reorient himself artistically" which is something that Bliggenstorfer understands, however important Kuhn has been for the young ensemble's development. In the future, the work will go on with a core of eight members and without a permanent conductor, in order to develop chamber music projects as well as concerts and performances with larger ensembles and guest conductors.
The passion for contemporary music in its various genres and orientations never changed as the ensemble has no blinders on and joyfully plays and shows how full of enthusiasm, lively and vital contemporary music can be. "The universe of sounds and their possible combinations is infinite", and Bliggenstorfer knows that " there are new discoveries to be made throughout an entire lifespan".

Verschiedene Komponisten click & faun, ensemble proton bern 2019
Sound possibilities of new instruments are also far from being exhausted: i.e. the "clarinet d'amore" rediscovered by Richard Haynes, the double-reed instruments "lupophone" and "contraforte" played by Martin Bliggenstorfer and Elise Jacoberger or Maximilian Haft's "straw violin" – not to mention the variety in the realmof electronic sound production. ensemble proton bern will continue to research.
Christian Fluri
2nd interview, October 21, 2020:
Gabrielle Weber
Despite growing uncertainties and the threat of new restrictions, Bliggenstorfer still appeared to be confident regarding future concert possibilities on October 21: "Cultural events should not be cancelled as long as they are not officially prohibited. Protection concepts must of course be implemented perfectly, which worked well so far".
Fixed appearances as main act were planned as part of the "5 years Kultur-Kino Rex" anniversary programme, with two visual artists, during which composer Ennio Morricone was to be shown from an much less known side. "Morricone is well known as film music composer – but he was also active in so called 'art music', among others as trumpet player of the "Gruppo di improvisazzione Nuova Consonanza" in the 60s/70s.
However, the new Berne guidelines of October 23, closed cinemas and museums with immediately effect and  the concerts had to be cancelled shortly afterwards.
"fette fête" (big fat party) – the ensemble's 10th anniversary concert
The "fette fête" was planned for 16 November in Bern: a huge birthday party with premieres and works by Louis Andriessen, Christian Henking and Annette Schmucki. The ensemble also commissioned a work by young Swiss composer Tobias Krebs. "We are extremely pleased about this – he is an outstanding young composer whom we know from protonwerk".

Tobias Krebs, ambra, UA Duo Vers 2018
During the interview, Bliggenstorfer held on to the possibility of performing, for "as long as it is possible to propose art as a live experience, we do not want to give up the opportunity to perform. We want to deal with the situation responsibly by observing the protection rules and concepts".
Unfortunately, the concert had to be cancelled (as of October 30 guidelines) and will be rescheduled to February 2021 (tbc.).
Further uncertainties arise regarding future projects with guests from abroad: "If they cannot enter or travel, we will have to look for replacements. Furthermore, engagements abroad are cancelled for the time being. For the anniversary season, the ensemble had invitations to New York and Salzburg, for example."
The financial consequences of the current situation cannot be assessed yet: "At the moment we are still in a good position financially, but the medium to long-term impact of the crisis on the funding landscape is uncertain."
The ensemble continues to show its full commitment. The urge of research and innovation, as well as the desire to play and discover, remain intact.
However, it is impossible to foresee long-term consequences regarding live concerts, in particular as far as the international situation is concerned.
Gabrielle Weber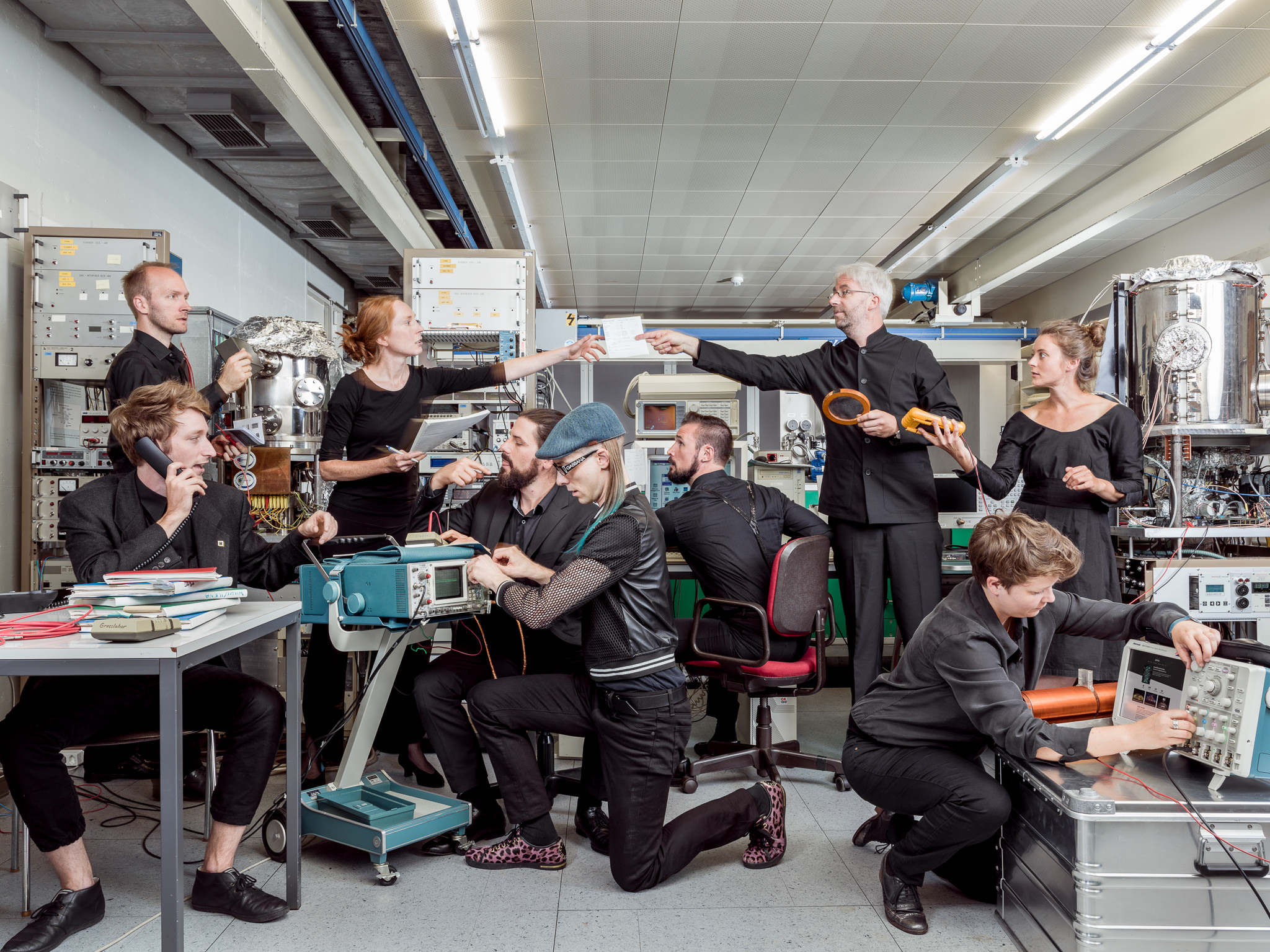 Konzerte Jubiläumssaison 20/21 &aktuelle updates

30.Oktober: The dark side of Ennio Morricone, Kino Rex Bern: ABGESAGT
16. November: "fette fête" – 10Jahre proton, Dampfzentrale Bern: ABGESAGT: VERSCHIEBEDATUM 2. Februar 2021 (tbc)**
17. November, 20h, Konzert Gare du Nord Basel: protonwerk nr.9 (Wiederaufnahme)
Sendungen SRF 2 Kultur:
Musik unserer Zeit, 28.10.20: Redaktion Florian Hauser, Gespräch zu My lady soul, mit Thomas Kessler, Martin Bliggenstorfer, Bettina Berger, Vera Schnider
Neue Musik im Konzert, 28.10.20: My lady soul mit terrible ten, Konzertaufzeichnung vom 15.9.20, Dampfzentrale Bern, Redaktion Florian Hauser.
Musikmagazin, 25.7.20: u.a. Richard Haynes, Redaktion Florian Hauser
**DATUM OFFEN: Neue Musik im Konzert: "fette fête", Konzertaufzeichnung, Dampfzentrale Bern, Redaktion Florian Hauser.
ensemble proton bern, Martin Bliggenstorfer, Matthias Kuhn, Richard Haynes, Hanspeter Kyburz, Louis Andriessen
neo-profiles: ensemble proton bern, Thomas Kessler, Michael Pelzel, Stefan Wirth, Christian Henking, Annette Schmucki, Tobias Krebs, Tobias Krebs