Gabrielle Weber: Ensemble Vortex @Start of season GdN Basel 24.2.2022
Vortex – the one inside the hurricane, the overpowering one from which one cannot escape. The name says it all: whirling up and remixing – that's what the Geneva Ensemble Vortex is all about.  
In Geneva, in French-speaking Switzerland and abroad, the Ensemble Vortex is an institution – in German-speaking Switzerland it has hardly ever performed. It will now be featured as part of "Focus Romandie", the French-speaking Switzerland series of Basel's Gare du Nord opening season.  
I spoke with Daniel Zea, composer, co-founder and director, about the ensemble's perception and direction as well as the upcoming season.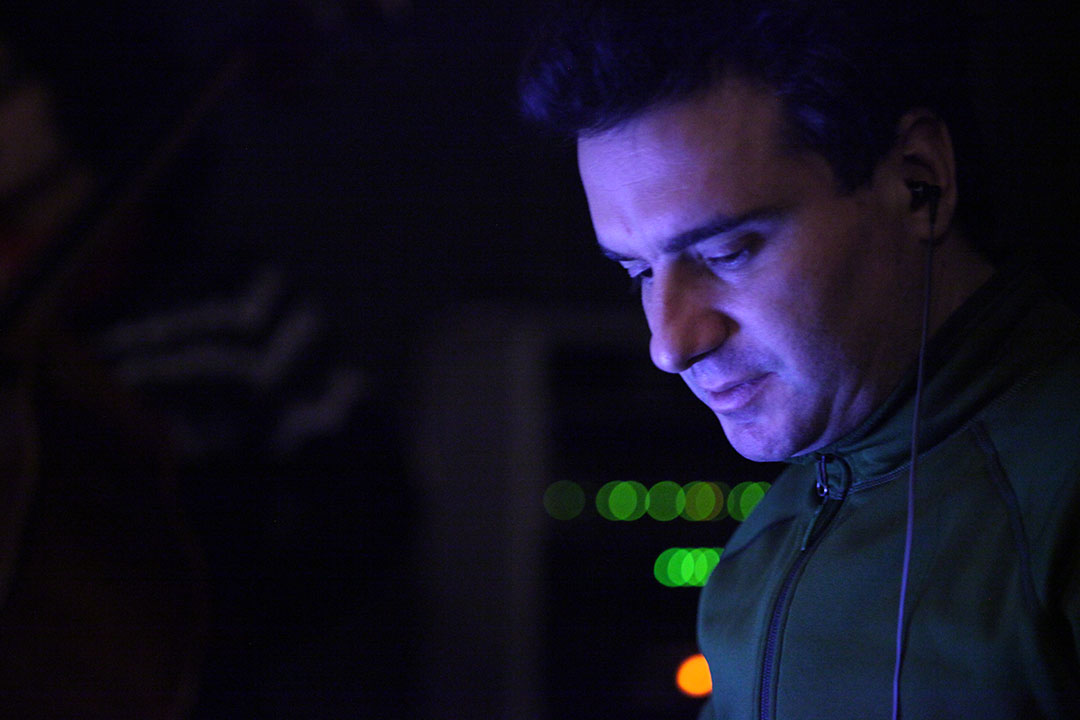 In the beginning, there was a common interest in exploring interfaces: improvisation, jazz, dance, theatre, installation, radiophony and visual arts. "We were united by curiosity for experimentation and fascination for the new," says Daniel Zea. This led a handful of graduates from the Geneva Conservatoire to join forces and form the ensemble. That was in 2005 and the ensemble decided electroacoustics would always be present which "was not an obvous thing at all at the time," says Zea.  
They come from Switzerland, Europe and South America and most of the founders are still part of the ensemble. In addition to Zea – who grew up in Colombia before moving to Geneva – its members are composers Fernando Garnero, Arturo Corrales and John Menoud, and performers Anne Gillot and Mauricio Carrasco. "We were all still studying and very young: we wanted to hear and play our pieces and those of other young composers. We wanted to work on them as freely as possible, together with the performers," says Zea. The members – the permanent core counts about ten – often take on both roles.  
Vortex exclusively performs new pieces commissioned for the ensemble, they are premiered and then added to the repertoire. Some 150 new works have already been written by a large circle of composers.  
An important pioneer was Geneva composer and lecturer Eric Gaudibert, who supported the ensemble's founding and stood by its side until his death in 2012. "Eric Gaudibert was an important personality for the new music scene in French-speaking Switzerland and for Vortex. He had a great network, inspired and advised us and made many things happen" says Zea. To close the season, Vortex is therefore organising a mini-festival in Geneva in order to commemorate the 10th anniversary of his death. This will take place in December, as – unlike those of other actors – Vortex's seasons are based on the calendar year.

Eric Gaudibert, Gong pour pianofort concertante et ensemble, Lemanic Modern Ensemble, conductor William Blank,  2011/12, inhouse-production SRG/SSR
They always have a main theme. In season 17, the motto is 'Resonance comes between notes and noise' and the focus ison society after the pandemic, which reshuffled the parameters of our dealings with each other and shifted many things towards digital. Present times face a lot of pressure, which is what they want to express, says Zea.  
Good examples are the two pieces to be performed in Basel at the opening of the season: The Love letters? by Zea (premiere 2019), and Fabulae by Fernando Garnero (premiere 2016). "Both pieces reflect today's society in different ways and paired they form a portrait of our time," says Zea.
"Staging the weakening of the human being through technology".
In The Love letters? two performers – a man and a woman – sit opposite to each other, both at the computer. Movements, facial expressions and glances are recorded and shown on a large video screen – live, delayed, superimposed, alienated – and translated into electronic music and text.
Daniel Zea: The Love Letters?, Ensemble Vortex: Anne Gillot, Mauricio Carrasco, world creation 2019
Zea questions communication in digital space through facial recognition. In search engines, smartphones, social media or state surveillance, it is used by algorithms, usually without us being aware of it. The title carries a question mark: Is what is recorded/shown real or is it the real actors on stage? Can feelings exchanged via digital devices be 'real'?  
"Love Letters? is a love dialogue that shows how absurd today's communication has become. Social media are taking over, the work stages weakening of the human being through technology," says Zea.  
For Zea, the piece, which was written in 2018, is almost prophetic as during the pandemic, digital communication became omnipresent.
Alienate the supposedly familiar
Fernando Garnera's Fabulae also alienates the supposedly familiar through additional perspectives. Video, electronics and additional texts add further narrative levels to well-known Grimm fairy tale Cinderella and expose outdated moral concepts. Thus, it is transposed into a bizarre digitally transformed present-day future.  
"Behind this lurks a hidden critique of today's capitalist society, intensified by the pandemic," says Zea.
Fernando Garnero, Fabulae, Ensemble Vortex, world creation 2016
A radically different approach to our society is conveyed by the season's following project: Suma, a collaboration with the Cologne's Ensemble Garage. Starting from the question of how music could be made differently today, together and in the present, now that working together from different places became a habit. The result is a kind of answer to the pandemic, says Zea. "We are collectively creating a common contemporary ritual through which music reconnects with the 'sacred', with nature, based on memory, ritual and shamanism. In doing so, we question today's role of technology and communication."  
Composer's next generation
Vortex also regularly focusses on the next generation – not least to remain 'young' itself. Its biennial interdisciplinary laboratory Composer's next generation promotes young talents. In 2021, it took place for the fourth time with five young composers or sound artists selected through a call for projects. Vortex then works closely with them for a season, the result is a carte blanche at the Archipel Genève new music festival and follow-up commissions at l'Abri, a venue for visual and sound art in the heart of Geneva. In this way, Vortex continues to bind participants to the ensemble and the Geneva scene. "Participants included Cloé Bieri, Barblina Meierhans and Helga Arias – all of them were still kind of beginners at the time and are now travelling internationally and continue to be closely associated with Vortex," says Zea.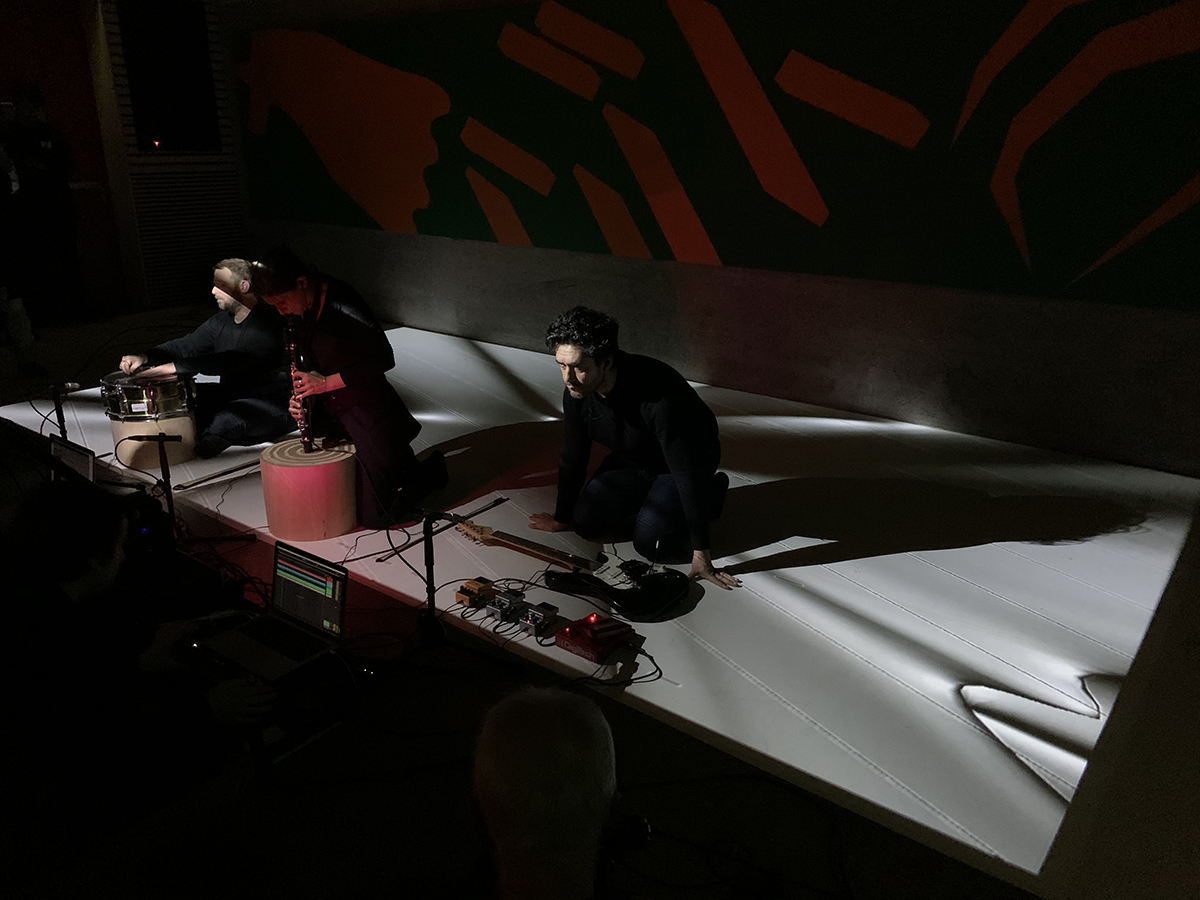 Vortex is stirring things and shaking them up – also in Geneva, as most of the region's contributors are associated with the ensemble through joint projects by now, plus of course the Vortexians have also made a name for themselves individually at home and abroad.  
Gabrielle Weber

Ensemble Vortex, Daniel Zea, Chloé Bieri, Anne Gillot, Mauricio Carrasco, Ensemble Garage, Festival Archipel, L'Abri, Festival acht Brücken Köln
upcoming concerts Ensemble Vortex:
23.2.22, 20h, Gare du Nord Basel: The Love letters? / Fabulae, after concert talk with the participants
Suma: Ensemble Vortex & Ensemble Garage:
6.4.22 Archipel; 2.5.22 Köln: Festival acht Brücken
remember Eric Gaudibert – Mini-Festival: 10./17.Dezember 22, Genf
neo-profiles:
Daniel Zea, Ensemble Vortex, Eric Gaudibert, Arturo Corrales, Fernando Garnero, John Menoud, Barblina Meierhans, Helga Arias, William Blank, Lemanic Modern Ensemble