Tuns contemporans: Ligeti 100th anniversary @Theater Chur 29.3. – 2.4.2023
Tuns contemporans, Biennale für Neue Musik Graubünden, will take place for its third edition from March 29 to April 1. With this years' motto is 100 years of Ligeti, it highlights the pioneering composer from a present day perspective. Atmosphères, Ligeti's monumental orchestral work known from Kubrik's Space Odyssey 2001, will be reinterpreted at the Theater Chur as a space-spanning sound installation.
A conversation with Martina Mutzner, initiator and artistic director of the project.
28 May 1923: 100th birthday of György Ligeti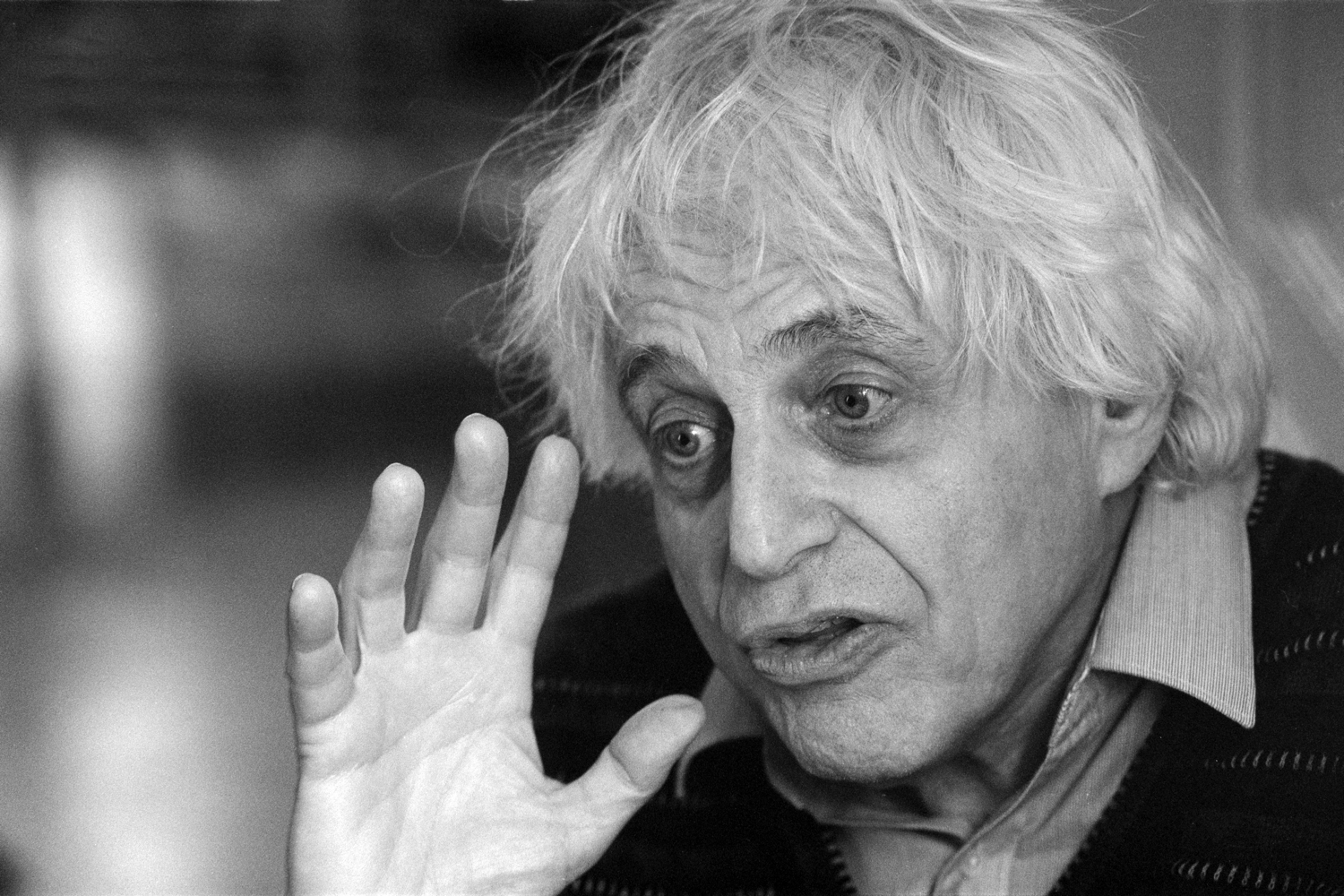 Gabrielle Weber
If any key work of the musical avant-garde has had unexpectedly wide circulation, it surely is Atmosphères by György Ligeti. Stanley Kubrik's epic Space Odyssey 2001 from 1968 helped make Ligeti's impressive orchestral work, premiered at the Donaueschingen Music Festival in 1961, famous all over the world. In the film, it accompanies an almost ten-minute tracking shot through abstract, flowing space colour fields that are considered among the most advanced camera and animation techniques possible back then.
Or was it maybe the other way round: do the images follow the music?
Sound colour surface composition
Atmosphères, Ligeti's micropolyphonic 87-voice orchestral work, had already gained the composer a major breakthrough in professional circles. His new approach, in which tonal colours and surfaces replace structural elements, was received with enthusiasm at the premiere in Donaueschingen and played twice at the request of the audience. Ligeti, on the other hand, was in a yearlong legal dispute with Kubrik because the latter had initially used Atmosphères without asking nor paying the composer.

György Ligeti, Atmosphères, Sinfonieorchester Basel, 2015, inhouse-production SRG/SSR
The Chur project takes the idea of composing with sound colour surfaces as well as the familiarity of the work as starting points. In an immersive participatory concert sound installation, Ligeti's Atmosphères is reborn, interpreted by 81 vocal groups: over the course of six months, school classes, semi-professional musicians and amateurs, with members aged between 7 and 77, developed their own sound surfaces. The musicians of Chur's ensemble ö! as well as the Graubünden Chamber Philharmonic, helped creating individual layers of a large overall sound during a series of workshops.
It is now possible to immerse oneself into this soundscape during the entire festival through a loudspeaker system and embedded in a light scenography à la Kubrik set up at Chur's Theatre.
Apparitions for orchestra (1958/59) is one of the first works in which György Ligeti composed with sound surfaces, recording with Basel Sinfonietta under Johannes Kalitzke, 2003, inhouse-production SRG SSR
Ligeti's idea of greatest possible compositional freedom was this  mediation project's decisive factor, says Martina Mutzner, dramaturge at Theater Basel and in charge of the project.
"With Atmosphères, Ligeti wrote a piece that defied the compositional dogmas of the time. It is representative of a free-spirited approach to both artistic material and, in a figurative sense, also human beings". There is no right or wrong. That is why it is so suitable for a shared project featuring also amateur musicians.
Inventories and botanic approach
They decided to "go the opposite way". First, inspired by Atmosphères, they improvised, developed and recorded sounds. "We collected the sound surfaces. It was like making an inventory or some kind of a botanic approach," says Mutzner. David Sontòn, artistic director of the Biennale, then created scores for instrumental parts from the recordings, with flute, harp and string groups complementing the vocal and noise soundscapes to Ligeti's prescribed 87 voices.
The result is a compositional association with Ligeti's sound-surface composition in the broadest sense and thus something completely new, fitting in perfectly with the concept of a Biennale featuroing Ligeti at its centre and relating mentors and students. The four major concerts at the Chur Theatre will feature works by Béla Bartók and Sándor Veress, two of the composers who influenced Ligeti, but also by Detlef Müller-Siemens, Michael Jarrell or Alberto Posadas, whom he in turn influenced, as well as world premieres in dialogue with Ligeti's oeuvre.

Michael Jarrell, music for a while pour orchestre 1995, Ensemble Contrechamps, conductor Jürg Henneberger, inhouse-production SRG SSR
Mutzner brings her passion for contemporary music and its transmission to the project: "We chose Atmosphères also because it found its way into popular culture through Kubrick's Space Odyssey. Many people heard it without knowing what it is." Of the many contributors and also ensemble leaders, some had hardly had any exposure to contemporary music before. "In the end, the recordings sounded as if they were rehearsing regularly in a contemporary music ensemble. The musicians were in an eager flow, which gets transmitted to the listeners," says Mutzner.
A consistent opening of contemporary music
The consistent aim of presenting contemporary music to a wider audience is a general concern of the Chur Biennale. While the 2021 concerts could only be held online due to the pandemic, this edition will also be entirely live-streamed. In addition, the tuns contemporans is also committed to a balanced mix of genres in the classical field as well as to a renewal of the orchestral repertoire. In 2021, a "Call for Scores for ladies only!" took place for the first time, resulting in three world premieres by female composers. Three new pieces will also be premiered in this edition. Los tiempos del alma for small ensemble by recently deceased young Argentinian composer Patricia Martinez (*1973-2022), leer for large ensemble by Areum Lee (*1989) from Korea and la via isoscele della sera for string orchestra by Italian composer Caterina di Cecca (*1984).

Oscar Bianchi, Contingency für Ensemble (2017), aufgezeichnet mit dem Ensemble der Lucerne Festival Alumni, conductor Baldur Brönnimann, 2020, inhouse-production SRG SSR.
A collaboration with the Orchestra della Svizzera Italiana for the Saturday evening concert – including a performance of Oscar Bianchi's Exordium from 2015 – and Mario Venzago as guest conductor or the closing concert with the Ensemble Vocal Origen, in the "roter Turm" on top of the Julier Pass, stand for both synergies and an opening of contemporary music beyond the local scene for this third festival edition.
Gabrielle Weber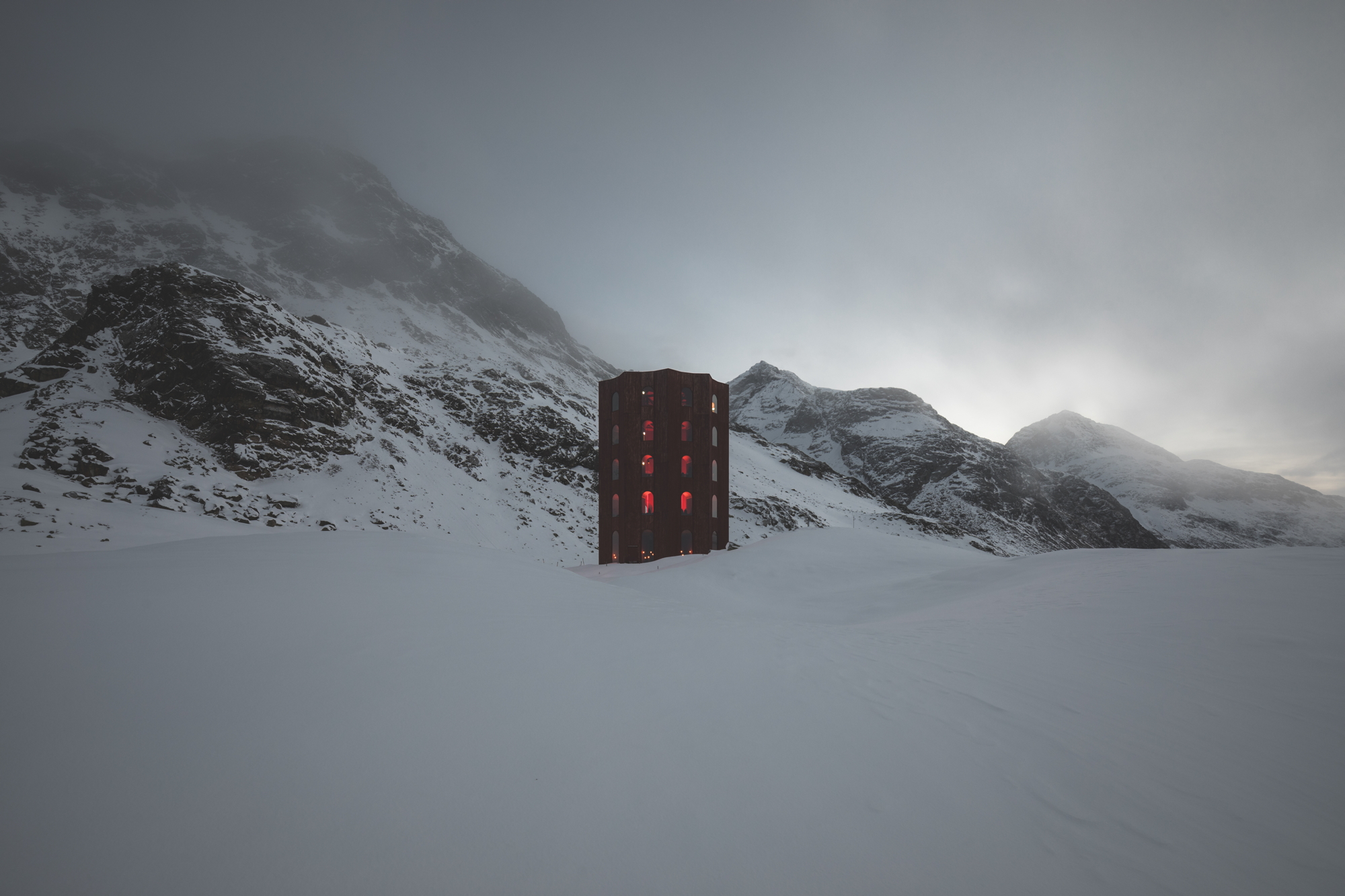 Tuns contemporans – Biennale für Neue Musik Graubünden 2023
Atmosphères: participatory intergenerational concert project featuring professional musicians, passionate semi-professional musicians, music students and enthusiastic amateurs.
György Ligeti, Detlev Müller-Siemens, Alberto Posadas, Béla Bartók, Sándor Veress, Origen Festival Cultural, Mario Venzago, Caterina di Cecca, Areum Lee, Patricia Martinez, Martina Mutzner: Musiksalon
broadcasts SRF 2 Kultur:
Musik unserer Zeit, 24.5.2023: György Ligeti 100: author Michael Kunkel
neoblog, 7.4.2021: tuns contemporans 2021 – Graubünden trifft Welt, author Gabrielle Weber
neo-profiles:
György Ligeti, tuns contemporans, Ensemble ö!, Kammerphilharmonie Graubünden, David Sontòn Caflisch, Oscar Bianchi, Michael Jarrell, Ensemble Vocal Origen