The Berlin-based Swiss conductor Titus Engel is Basel Sinfonietta's Principal Conductor for the current season. A portrait by Jaronas Scheurer
Jaronas Scheurer
"There is this old Kapellmeister tradition: the Kapellmeister who lives, so to speak, in the opera house and conducts the whole history of music, no matter what piece, trying to do it at the highest possible level. I think that's somehow a great approach," says Swiss conductor Titus Engel at one point during our interview. Accordingly, he also rejects the notion that he specialises in new music, even though he is the new Principal Conductor of the Basel Sinfonietta, the only Swiss orchestra that specialises exclusively in music after 1950. "When I conduct new music, e.g. a Messiaen opera like this summer in Stuttgart, then phrasing experience I got from conducting Brahms for example, is helpful if a cantilena suddenly appears. On the other hand, new music, which is often very rhythmic, can help a lot if you really want to get to the heart and grind down the rhythmic parameters of traditional music." This already defines some of the cornerstones of Titus Engel's work: a precise tonal language, a serving attitude towards the work and great musical breadth.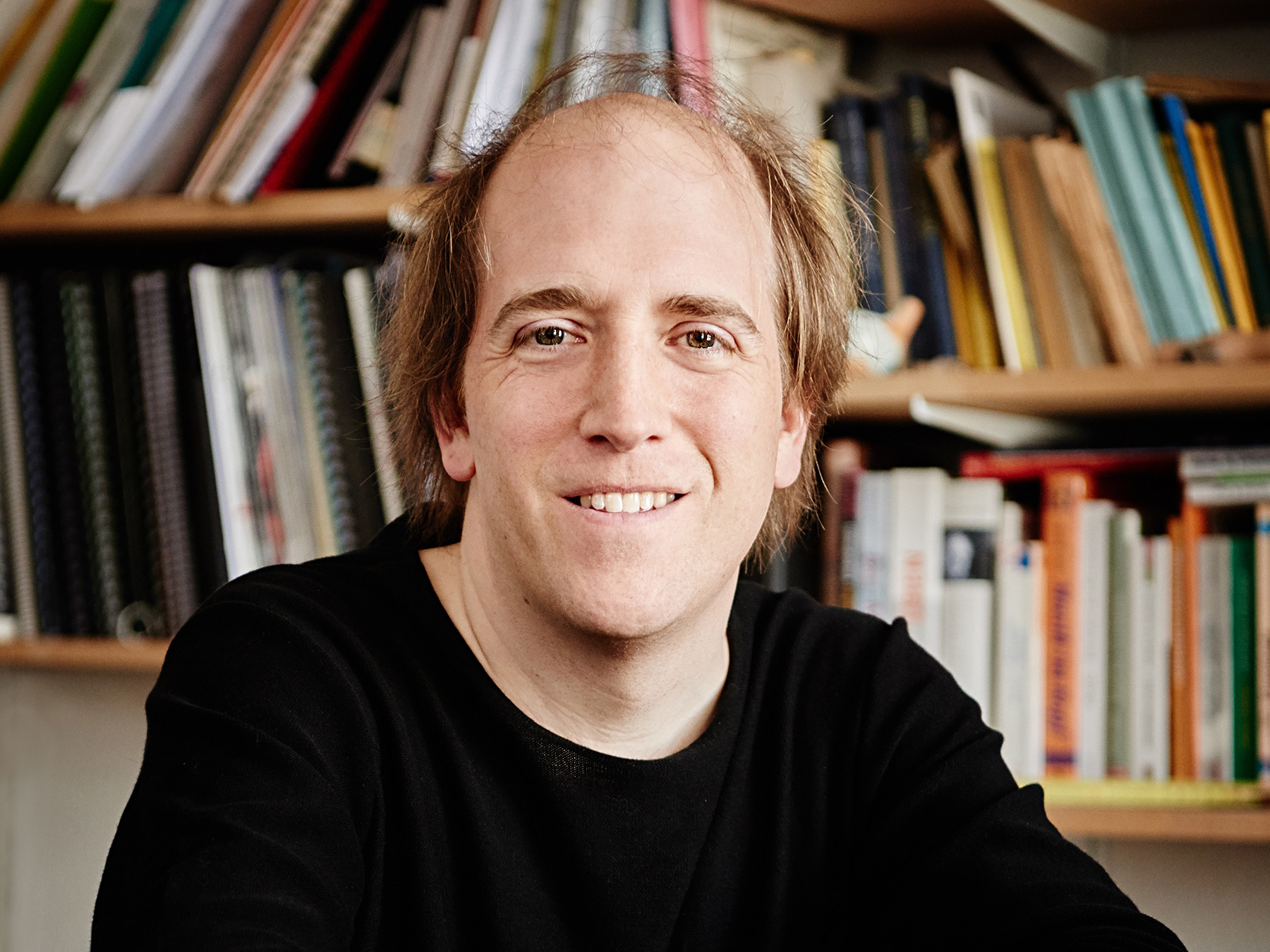 This musical breadth was evident from an early age. As a teenager, he played double bass and bassists were in high demand, as they are today. He was soon active in a wide variety of musical contexts: from Bach to Boulez and even in big bands. After studying philosophy and musicology in Zurich and Berlin, Titus Engel decided to pursue a career as a conductor and studied conducting with Christian Kluttig in Dresden. Other influences include Peter Eötvös, Sir Colin Davis and Sylvain Cambreling.

Michael Wertmüller: The Blade Dancer, SWR Symphonieorchester under the direction of Titus Engel, premiere at the Donaueschinger Musiktage 2020.
A steep path

Engel conducted the world premiere of Benjamin Schweitzer's opera Jakob von Gunten in his second year at university and shortly afterwards, he became musical director of the Dresden-based Ensemble Courage. This was followed by performances throughout Europe at major opera houses and festivals, such as the Donaueschingen Music Festival in 2020. While contemporary music continues to play a major role in his repertoire, he has also repeatedly appeared with classical music or even early music, for example with a highly acclaimed production of Claudio Monteverdi's opera L'Orfeo with Ensemble Resonanz in 2006. Further highlights of Titus Engel's career are certainly his conducting of Karlheinz Stockhausen's opera Donnerstag from the Licht cycle at Basel Theatre in 2016 and his "Conductor of the Year" award by specialist magazine Opernwelt in 2020. Engels has thus defined a further benchmark: opera, although it seems too short-sighted to simply dismiss him as an opera conductor: "The interplay between arts is important for my work," he says. "Of course, music is primarily an acoustic phenomenon, but because music is open in terms of content, I believe that the collaboration with other art forms benefits music, especially contemporary music." Titus Engel doesn't just think about the visual and scenic aspect of the performance in opera productions.
Simon Steen-Andersen: TRIO, SWR Symphonieorchester (Dir. Emilio Pomàrico), SWR Vokalensemble (Dir. Michael Alber) and the SWR Big Band (Dir. Thorsten Wollmann), premiere at the Donaueschinger Musiktage 2019
This also reflects a mediation concept that is important to Titus Engel, especially when it comes to contemporary music: "I'm not interested in distracting from the music, which would weaken its core. Instead, I believe that creative formats going beyond the normal concert can also be of interest for a wider audience and ultimately sharpen the focus on the music." During the next Basel Sinfonietta season, the conventional concert format will be broken up again and again.  The opening concert on 1 October 2023, will feature the work TRIO by Simon Steen-Andersen, in which a humorous dialogue unfolds between video recordings of orchestra rehearsals and the real orchestra playing. On 26 April 2024, Basel Sinfonietta and jazz pianist Nik Bärtsch's band will perform a new composition by Bärtsch himself, in which lighting design will play an important role. The season's final concert in June 2024, will exclusively feature female composers, with young Spanish composer Gemma Ragués Pujol as a performer and the audience being able to intervene on fossil stones in Cathy Milliken's work Earth Plays V. Video, light, performing arts or audience participation – with Titus Engel, the boundaries between arts, musicians and audience, different musical genres or between pure concert and theatrical production can certainly be questioned.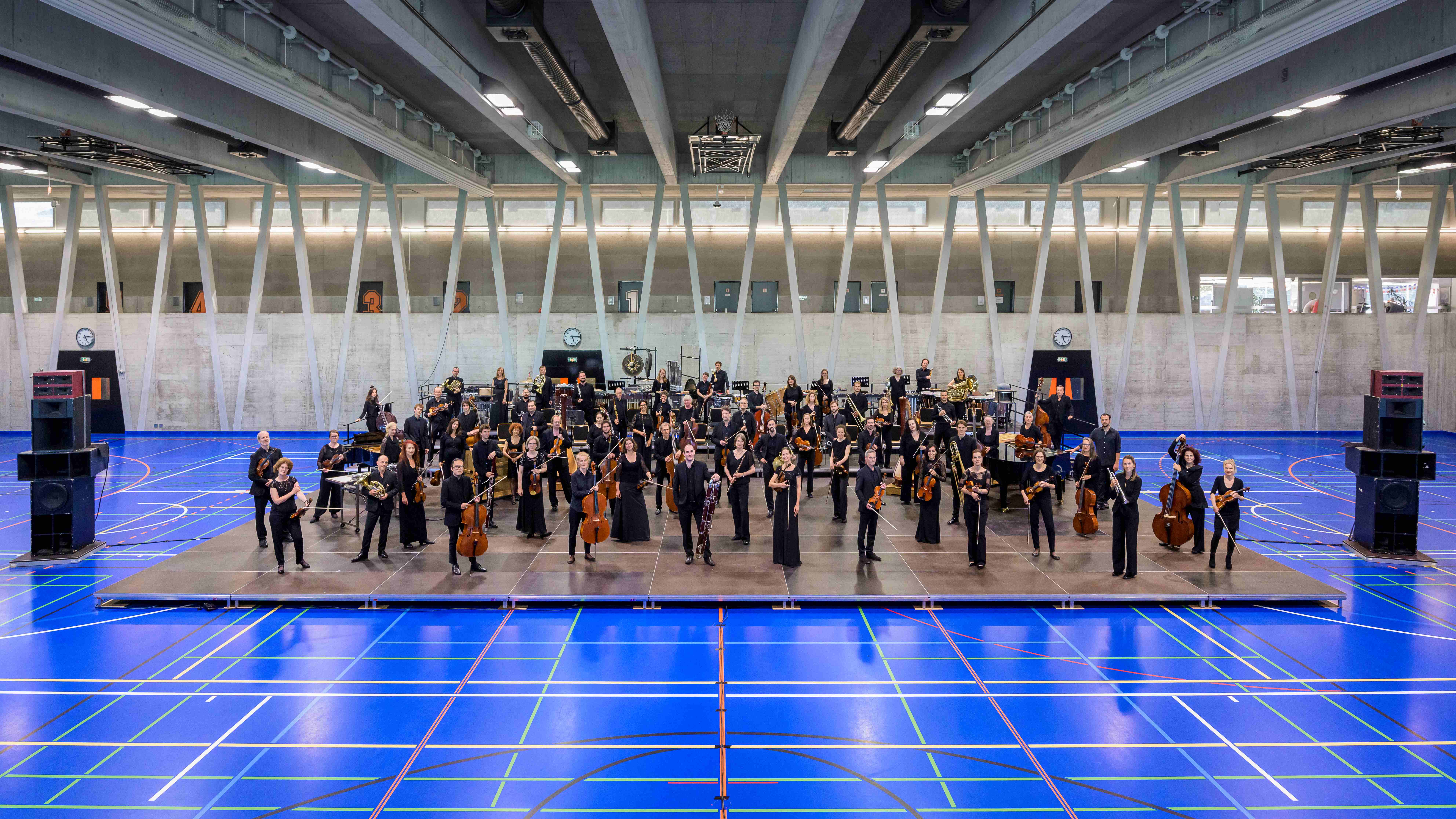 Basel Sinfonietta – an orchestra for the whole city

Titus Engel shares this love for experimenting and artistic adventures with the Basel Sinfonietta, which he personally believes to be Switzerland's most exciting orchestra: "Because a) it is democratically organized, which means that an incredible amount of energy and commitment comes from the orchestra itself. And b) because its openness to exciting programmes and its focus on contemporary music totally suits me." He already has clear specific for his time with the Basel Sinfonietta and would like to work on his own "Sinfonietta sound". "Of course, one has to be very flexible in the broad repertoire that the Basel Sinfonietta plays. But I'm interested in finding something even more specific. For example, extreme dynamics, sometimes the courage to play very smoothly. Then crisp and hard again." On the other hand, he is interested in the physical, performative presence of the orchestra, which ties in with his interest in other art forms. "I would love to develop exciting formats with the orchestra: for example, playing outside on the Rhine or in the forest, also to reach an even wider audience, which of course also requires more educational work. This also means projects involving people that wouldn't necessarily attend the Stadtcasino for orchestral concerts, that we go to them and develop projects together. I would like to broaden the Basel Sinfonietta's base in the city so that we become an orchestra for the whole city."
So Titus Engel has big plans. But the Basel Sinfonietta is a self-managing orchestra, which means that its members have their say regarding the programming. However, his desire to make the Basel Sinfonietta an orchestra for the whole city of Basel by means of unconventional, exciting programmes and formats will undoubtedly be welcomed.
Jaronas Scheurer
The opening concert of the Basel Sinfonietta under Titus Engel took place October 1st 2023 at 19:00 in in Saint-Louis (F).
Broadcasts SRF 2:
Musikmagazin, 30.9.2023: Interview with Titus Engel by Jaronas Scheurer.
Musik unserer Zeit, 20.2.2019: Der Derwisch: Titus Engel, Redaktion Florian Hauser.
Musikmagazin, 1.2.2014: Interview with Titus Engel by Mariel Kreis, Redaktion: Florian Hauser (ab Min. 28:47).
Neo-Profile:
Titus Engel, Basel Sinfonietta, Gemma Ragués, Michael Wertmüller, Simon Steen-Andersen, Nik Bärtsch, Donaueschinger Musiktage