Cécile Olshausen: earweare @ Alte Juragarage Biel 3-5.2 2022
Cécile Olshausen
ear we are is bold and innovative. A festival for new listening experiences beyond the mainstream. Founded in 1999 in Biel as a stage for free improvisation, it has become internationally renowned for improvised contemporary music. The audience trusts the festival's curators as well as the risks they take and numerously shows up at the Alte Juragarage on the edge of Biel's old town. People come with open ears and minds: ear we are!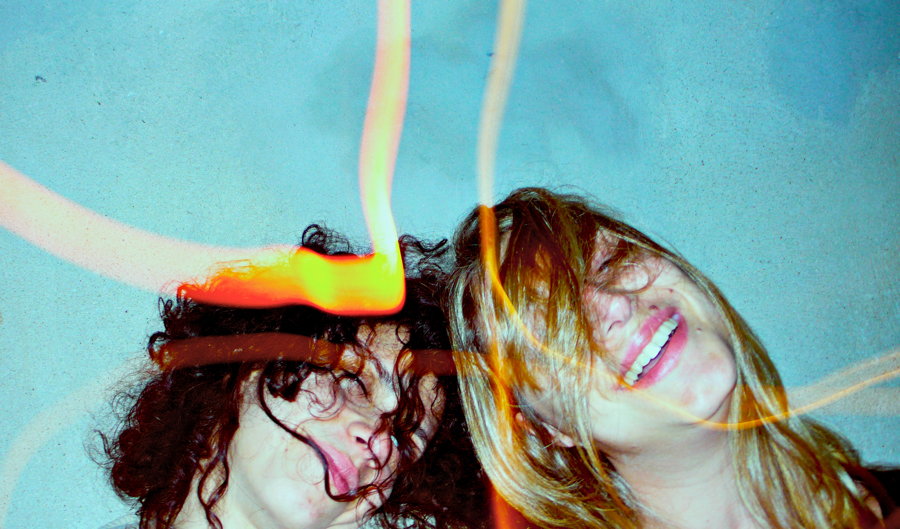 The festival is like a well-stocked bookshop, where – in addition to bestsellers – one can find literature by unknown writers and trut the shop owner's choices. This is also what the curators propose in Biel every two years, sometimes well-known names, but often insider tips. The four artistic directors of the festival – Martin Schütz, Hans Koch, Christian Müller and Gaudenz Badrutt – are all proven artists in the realm of free improvisation, they contributed in developing this genre in recent years and are leading it into the future with their own performances.
Martin Schütz, Cellist and one of the co-curators of the festival: solo, live december 2019, zVg. Martin Schütz
Their programming procedure for the ear we are festival is an essential and valuable process: a lot of music is listened to, discussed, discarded and re-evaluated together. The curatorship is looking for creative musicians who take risks, play with risk, improvise in the best sense of the word, i.e. do not always know in advance where exactly the path they have chosen will lead, the notes show and disclose the way. ear we are offers such artists a creative space and allows them to experiment and work across musical stylistic boundaries during three days. All of this in an appropriate location, the Alte Juragarage, a Bauhaus factory building, built in 1928 and cleared out especially for the festival. A special place for special music, for improvisation, but also for concept and composition. In other words: for present day music.   
It is no coincidence that such an innovative music festival has flourished so successfully in Biel, as the free improvisation scene is particularly lively there. In fact, so-called "free improvisation" has a long tradition in Switzerland. It was in the early 1970s that a group of young likeminded musicians invented a new way of making music. Those who came from jazz no longer wanted to play standards and grooves and even free jazz started to feel like a golden cage to them. Those who came from classical music no longer wanted to practise and perform scores full of noises and special effects for hours on end, they wanted to become inventive themselves. This is how free improvised music came into being, and it developed faster in Switzerland than elsewhere. Subsidies and new festivals helped the musicians to organise themselves and soon they were invited to major international festivals. Free improvisation has long since become part of the institutional training programme of the music schools and conservatories.  
Improvisation – collectively shaped art
Free improvisation is a collective art, where people play together and the joint performances are not only musical, but also social encounters, with musicians paying attention to each other, lending each other an ear. This art of listening to each other is definitely a quality criterion, as anyone who cannot hear what the others are playing or singing, who exclusively follows his own score in his head, ultimately proves to be a poor improviser. From all these musical-aesthetic and psychosocial premises, a specific musical genre has emerged that can be described as musical bridges from nothing to nothing, eruptive moments, the avoidance of "normal" singing or playing, instead many sounds that are explored out of the voice and invented on the instruments, with surprising playing devices such as knitting needles, brushes or wires, often also numerous electronic aids; and above all: the music is developed in the very moment, nothing is pre-set and yet these are all arrangements that are also rehearsed, taught and learned. As a result, the intended innovations and departures of improvised music can sometimes become somewhat predictable and free improvisation limits itself in its own freedom.  
But in the city of Biel, renowned for its watches and watchmakers, the clock hands are always on the present time, also in free improvisation. The ear we are festival contributes a lot to this, not least because it invites musicians from all over the world to contribute with their specific experiences and backgrounds. The 2022 edition in particular, which should have taken place last year but was postponed because of the pandemic, clearly shows how much genre boundaries are dissolving and individually shaped questions and experiments are taking centre stage.  
Swiss vocalist Dorothea Schürch for example uses her voice as her centre, sound laboratory as well as research tool; she creates her soundscapes without electronic transformations and recently wrote a dissertation on voice experiments of the 1950s.

ensemble 6ix with Dorothea Schürch, improvisations to Dieter Roth, Kunsthaus Zug 27.11.2014, in house-production SRG/SSR
British trumpeter, flugelhorn player and composer Charlotte Keeffe also focuses on her instrument. Fascinated about how painters create their work on canvas, she too explores colours and shapes in her pointed improvisations and sees her instrument as a kind of "sound brush". Another example is the beguiling sounds of the Australian Oren Ambarchi. The Sydney-born musician, originally a brilliant drummer in numerous free jazz bands, questions the so-called professional "mastery" of an instrument: without ever having enjoyed a lesson, he takes the liberty of unfolding his surreal musical world on the guitar with various utensils. Last but not least the American poet, musician, artist and activist Moore Mother counters Eurocentric traditions with Afro-American culture and socially critical rap, where very concrete political positions – which are rarely heard so explicitly in free improvisation – are voiced.
So open you ears for ear we are 2022!
Cécile Olshausen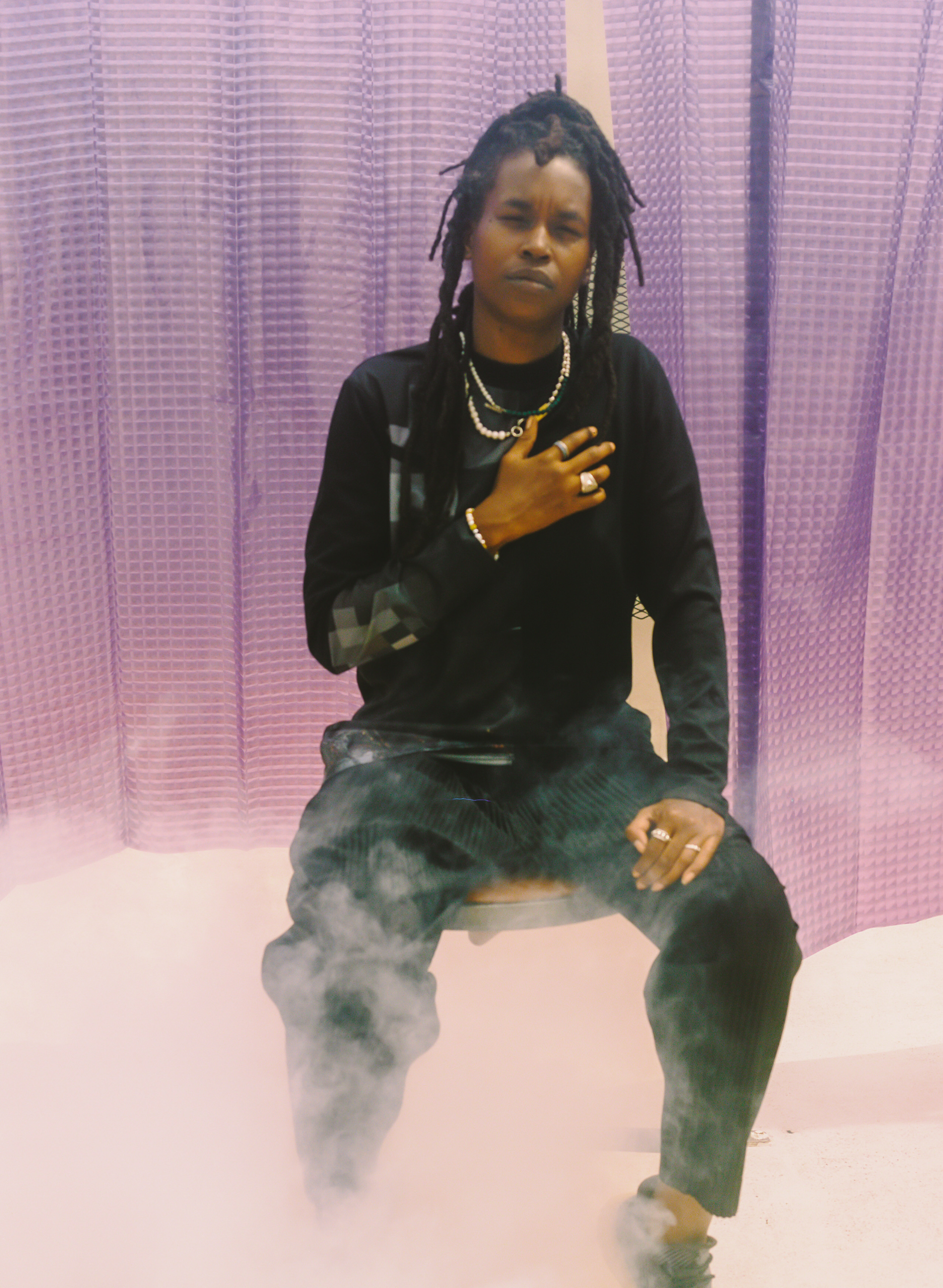 earweare 2022 -The current programme may can undergo short notice changes due to the pandemic situation, 3.-5.2.22.
Hans Koch, Christian Müller, Gaudenz Badrutt, Charlotte Keeffe, Oren Ambarchi, Moor Mother
broadcasts SRF2 Kultur:
Musik unserer Zeit / Neue Musik im Konzert 2.3.2022:
Ohne Ohrwürmer! Das Bieler Festival earweare, autor Cécile Olshausen
Musik unserer Zeit, 13.10.2021: Vinyl – Hype, Retro Kult, talk with Oren Ambarchy, autor Gabrielle Weber
neo-profiles:
Martin Schütz, Dorothea Schürch, Florian Stoffner