Silvan Moosmüller: Monograph Robert Walser Vertonungen – book vernissage GdN 27.1.22
In his new volume, musicologist Roman Brotbeck traces the history of Robert Walser's works set to music and simultaneously sketches a fascinating panorama of 20th and 21st century music away from dominant trends.
On January 27, the book vernissage will take place at the GdN in Basel – Silvan Moosmüller, with a performance of Georges Aperghis' Zeugen, based on texts by Walser.
Silvan Moosmüller
"Robert Walser – sein eigener Komponist" (Robert Walser – his own composer) is the title used to introduce Roman Brotbeck's Töne und Schälle. Robert Walser set to music 1912 to 2021.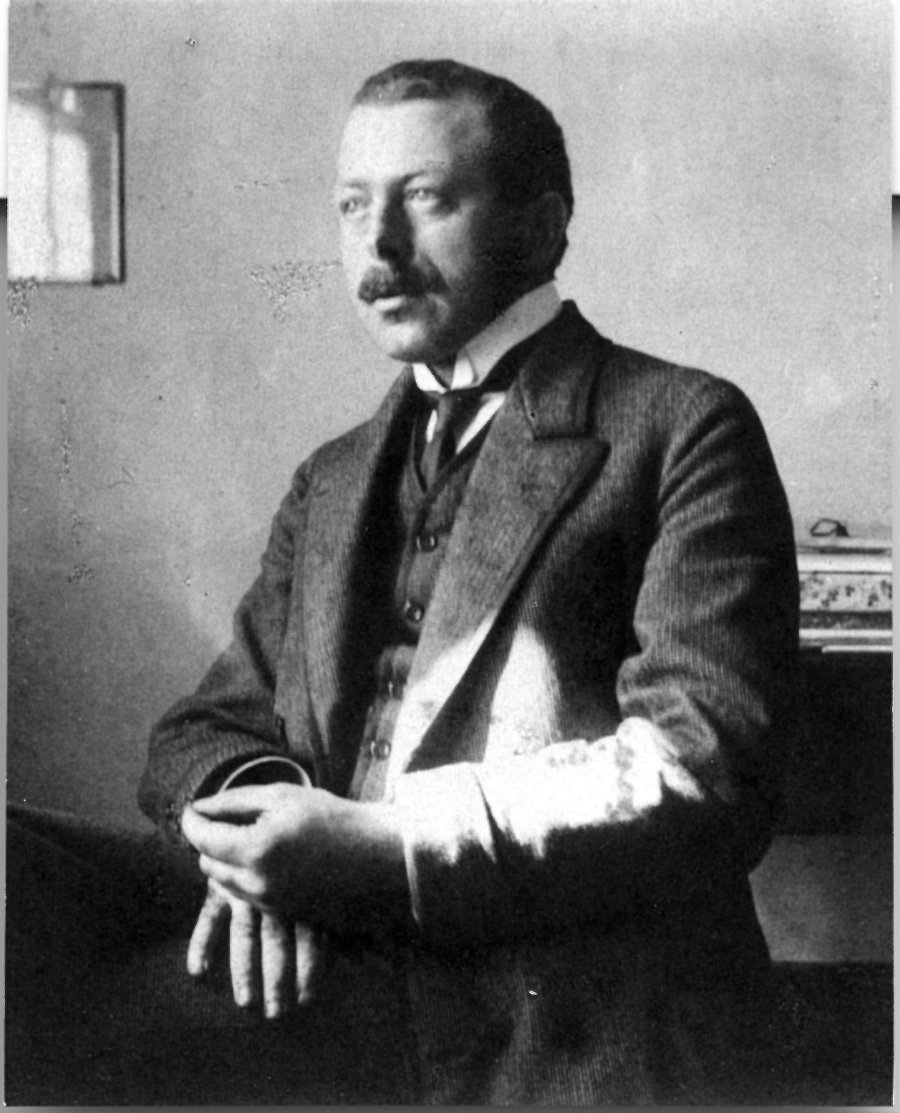 Walser as literary composer
Indeed, many prose pieces and even more so poems of notorious "chatterer" Walser resemble a musical composition with their elaborate sound structure: every syllable, every letter contributes to the poetry of the whole. "To set Walser to music is a difficult, perhaps even insoluble task, because many of Walser's texts are already music and therefore no longer need music," says Brotbeck, summing up the delicate starting point.
200 works by over 100 composers
Nevertheless – or rather precisely because of the musicality of his writing – Walser has inspired a large number of composers to set his works to music. Along with Hölderlin, Walser is one of the most frequently set writers of the 20th century. Roman Brotbeck unfolds this sounding Walser cosmos on almost 500 pages. His book is the first comprehensive and systematic study of the musical reception of Walser's literary works.
And as curator of last year's Rümlingen Festival, Brotbeck himself added a new chapter to the history of Walser settings. 15 world premieres with works on Robert Walser were launched in September; among them, the revised new version of the théâtre musical Zeugen by Georges Aperghis for example, which will be performed together with the book vernissage at the GdN in Basel. Or the performative exhibition Patient Nr. 3561 by composer and performer HannaH Walter and her collective Mycelium.
From the beginning
But let's start chronologically with James Simon. According to Brotbeck's research, this Berlin musicologist and composer was the first to approach Robert Walser. More precisely, it is the two poems Gebet (Prayer) and Gelassenheit (Serenity), that Simon presented as songs in 1912 and 1914 in a romantic manner.
James Simon's figure is groundbreaking for the further history of Robert Walser musical settings in two respects: Firstly, he is not one of the great, well-known composers, he has even been almost forgotten today and secondly, with his 'belated' romantic compositional technique, he stands at odds with the dominant trends of his time.
Music historiography on this side of the ridge
These two qualities form the DNA for everything that follows, as in general, the now 110-year old history of Walser's musical settings does not align with established music historiography. Rather, it reads – in Roman Brotbeck's own words – as a "history, or better stories of attempts to break out of the avant-garde".
It is fitting that Walser's musical reception started very gently. In the fifty years after James Simon's first musical realisations, there are only two further records; in the next 25 years until 1987, according to Brotbeck's research, one can count 13 composers with 20 works. Among them further song settings are to be found, but also the twelve-tone dramma-oratorio Flucht by Wladimir Vogel, which exhausts the rhythmic polyphonic possibilities of the speech choir.

Wladimir Vogel, Flucht, Dramma-Oratorio (1964), Zurich Tonhalle-Orchestra 1966, in-house production SRG/SSR
The calm…
Of these "early" Walser composers, to whom the first part of the volume is devoted, the Swiss Urs Peter Schneider has been particularly persistent and versatile in his engagement with Walser's body of work. Over almost sixty years, Schneider has created an entire Walser laboratory – from the "extreme stereophony" of his radiophonic portrait Spazieren mit Robert Walser to the polyphonisations of text material in Chorbuch.

Urs Peter Schneider, Chorbuch, 12 songs 12 texts by Robert Walser for 8 voices, UA 2013 Basler Madrigalisten, Musikfestival Bern, in-house production SRG/SSR
According to Brotbeck, most of Walser's musical settings, only came into being in the last 34 years, but at an exponentially increasing rate. Initiated by Heinz Holliger's Beiseit cycle and the great Schneewittchen (Snow White) opera, a veritable Walser boom began in the 1990s.
…before the storm
It is no coincidence that this boom corresponds with the trend towards new forms of music and theatre under the sign of post-dramatic theatre. Thus, the piano song loses its dominant position and Walser becomes man of the hour. But according to Brotbeck, socio-political changes also favoured Walser's reception in the 1990s: "Arts were at that time characterised by an ambivalent mixture of an urge for freedom and disorientation, deconstruction of grand narratives in the wake of post-modernism and fascination with new media and technologies". Not much has changed in this respect to this day.
In order to clearly present the wealth of material in the second part of his book, Brotbeck divides the works primarily according to genre, namely various forms of music theatre, song and song cycles as well as melodramas. The range is enormous, from improvisational forms with actors of the new Swiss folk music scene (e.g. Oberwalliser Spillit) to scenic music such as Michel Roth's music theatre Meta-Räuber to new contextualisations such as in 'Der Teich' by multinational composer Ezko Kikoutchi, with a French-Swiss-German libretto in a Japanese setting.

Ezko Kikoutchi, Der Teich after a text by Robert Walser, Laure-Anne Payot, Mezzosopran and Lemanic Modern Ensemble, 2012
Deviation as norm
In this regard, the history of Robert Walser set to music resembles Walser's twisted and constantly digressing narratives. Or as Roman Brotbeck puts it: "The Common Ground of Walser's musical settings is, in a way, the absence of Common Ground". The fact that Brotbeck points out precisely this "dissection of individualistic Walser approaches" and resists the temptation for a grand narrative is a great merit of his book. Since the works discussed are always contextualised in terms of social history and cultural politics, the chapters nevertheless present a detailed picture of the (Swiss) cultural landscape along with its currents and institutions in the 20th and 21st centuries.
Thus, over 500 pages, what emerges is the fascinating panorama of a "different music history of the 20th and 21st centuries" and the best thing is that this history will go on for a long time.
Silvan Moosmüller
Do 27.1.22, 21h GdN Basel: book-launch Töne und Schälle. Robert Walser-Vertonungen 1912 bis 2021 / 20h Concert: Georges Aperghis, Zeugen
Sa 29.1.22, 20h / So, 30.1.22, 17h GdN Basel: Roland Moser, Die Europäerin auf Mikrogramme von Robert Walser
Roman Brotbeck, Silvan Moosmüller, Georges Aperghis, James Simon
broadcasts SRF 2 Kultur:
Musik unserer Zeit, 8.9.2021: Klingender Autor – Walser-Vertonungen am Festival Rümlingen, Redaktion Silvan Moosmüller
neoblog, 13.7.2021: Alles was unser Menschengeschlecht ausmacht – Roland Moser erhält einen BAK-Musikpreis 2021, u.a. zur UA von 'Die Europäerin' nach Robert Walser, Autor Burkhard Kinzler
neo-profiles:
Robert Walser, Urs Peter Schneider, Heinz Holliger, Michel Roth, Ezko Kikoutchi, Kollektiv Mycelium, Neue Musik Rümlingen, Gare du Nord, Basler Madrigalisten, Musikfestival Bern, Roland Moser, Lemanic Modern Ensemble