Benjamin Herzog
Lucerne Festival Contemporary Orchestra is the name of a newly created orchestra, whose activity began on August, 13 at the Lucerne Festival. The orchestra is strongly integrated into the newly created "Contemporary" section, a distinctive structure for the performance of new music within he Lucerne Festival. Felix Heri, head of the Contemporary section, explains what is so unique about it.
Its components are between 30 and 35 years old, both current and former Lucerne Festival Academy participants and since this year they are part of an orchestra that, according to Felix Heri, is intended to become an "orchestra of excellence for new music". Its ambition is similar to that of the Lucerne Festival Orchestra (LFO), founded almost twenty years ago. Under the direction of its first conductor Claudio Abbado, this orchestra was said to perform in an almost magical way.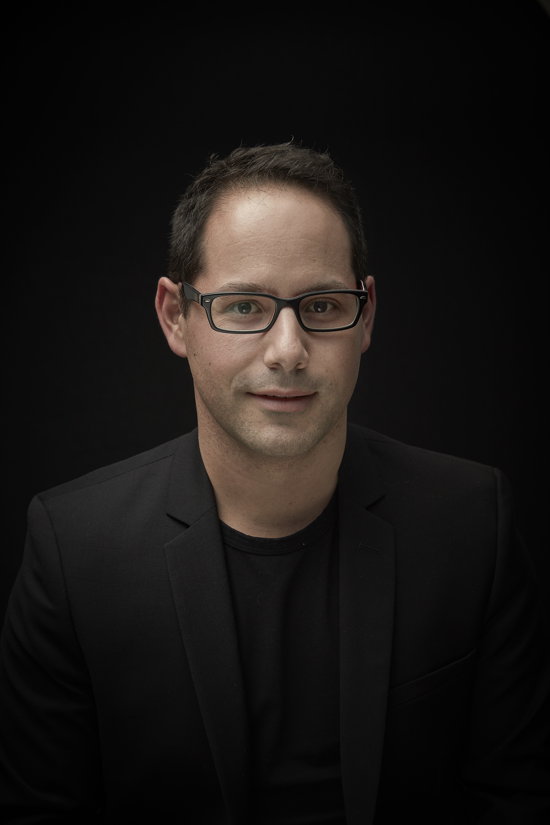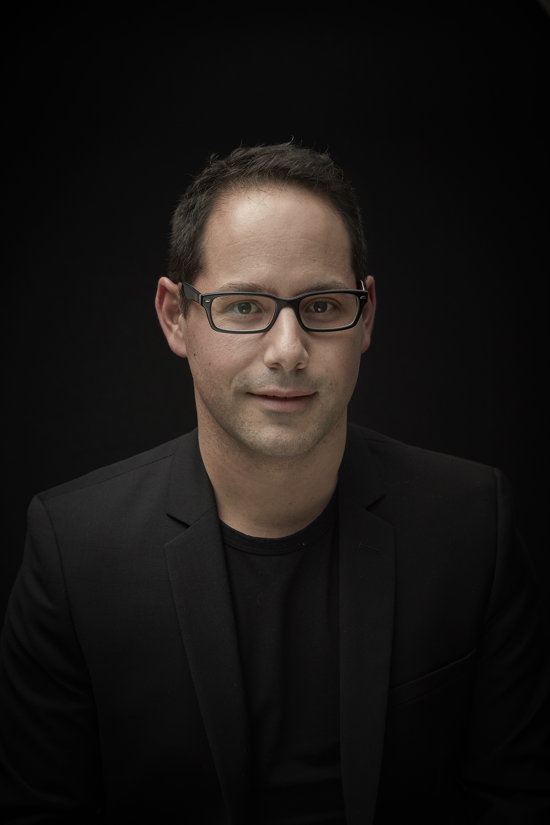 35-year-old Felix Heri is the head of the Lucerne Festival's new "Contemporary" section. He studied clarinet in Lucerne and cultural management in Basel, after six years of managing director for the basel sinfonietta, he is now directing the Lucerne Festival Contemporary.
Lucerne Festival Contemporary is an umbrella under which a three-part structure is organically growing and constantly evolving. Academy, Orchestra and a new festival (instead of the cancelled Piano Festival) in November, called Lucerne Festival Forward. "We have a unique network of 1300 people around the world," Heri explains, "musicians who attended the Festival Academy at some point and played in the Academy orchestra at the time or in the alumni orchestra, inside and outside the festival,  of which the best and most motivated now play in the Lucerne Festival Contemporary Orchestra (LFCO)."
Founder Boulez
The Festival Academy's goal is to deepen knowledge of how new orchestral music is played. The academy has been founded in 2003 by Pierre Boulez, who died in 2016, as a kind of master class for new music, led for five years by Wolfgang Rihm. Festival visitors have so far been able to enjoy the results of this work during the orchestra's academy concerts. "An orchestra that – even if only very slightly – had the scent of a student orchestra," as Heri says today.
Magic attraction
In 2013, the former academics formed an "alumni orchestra", shifting gera to the next, more professional level. Apparently, the Lucerne magnet works, as those who have studied here under greats such as Pierre Boulez or Wolfgang Rihm want to come back. The alumni orchestra also played outside the festival and outside Lucerne, performing premieres in New York, London, Beijing, Zurich as well as Lucerne of course testify the ensemble's network character and charisma.

Wolfgang Rihm, Dis-Kontur für grosses Orchester (1974/84): Lucerne Festival Alumni, conductor Ricardo Chailly, 8.9.2019 KKL Lucerne Festival, in house production SRG SSR
Logical further development
The now newly founded LFCO is the logical development of this structure, merging the two former orchestras, which were never completely separate in terms of personnel anyway. "All members of the LFCO have attended the Festival Academy at least once," explains Heri. "This is where the best and most talented of those young talents play."  In addition, there is one "leader" per segment, fifteen in all. These leaders select the other members of their segment, who gain the right to play in the orchestra for a maximum of two years. These mutual decisions allow an organic growing.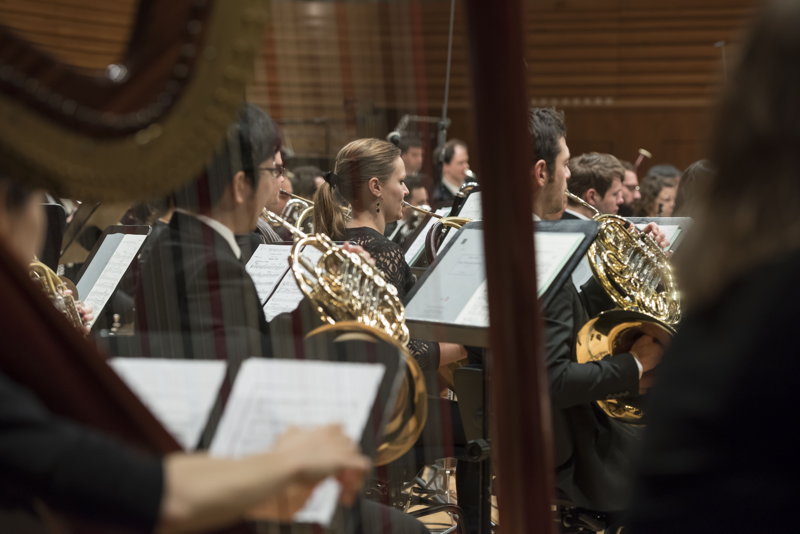 Excellence meets from excellence
The leaders, to name a few examples, are currently the four members of the Arditti Quartet, as well as Dutchman Marco Blaauw for the trumpets and pianist Nicolas Hodges for the keyboard instruments. The fact that the LFCO does not judge its members according to which rung of the career ladder they are on, but rather according to personal dedication, is demonstrated by the fact that there is no age limit and that neither academics nor already established musicians are excluded. Thus, musicians from Klangforum Wien, Ensemble Intercontemporain or Frankfurt's Ensemble Moderne also play in the LFCO.
In this respect, the new Lucerne Modern Orchestra is very similar to its older brother, the Lucerne Festival Orchestra. Both orchestras feature professionals from the leading orchestras of their genre. In future, both orchestras will have an equally strong external impact on the festival.
With or without director? – Participation of the orchestra
But unlike the LFO, currently led by Riccardo Chailly, the new orchestra has no chief conductor. "We are discussing whether this is necessary," says Felix Heri. Such a position having advantages as well as disadvantages, he adds. "The advantages are clear: more charisma, renown, a different kind of network. But it's also good to select the conductors specifically in each case and for each project." Another choice, this one, in which LFCO relies on mutual decision by all members. Participation is also important in the choice of the programme, as the artistic orchestra'sartistic director, Wolfgang Rihm, is still responsible for the summer program. However, the programme of the new autumn festival "Forward" will be influenced by the l orchestra's leader themselves, acting collectively as co-curators.
Barblina Meierhans, Auf Distanz, for Bassflöte and kleines Ensemble (UA 2020), Lucerne Festival Alumni, conductor Baldur Brönnimann, Lucerne Festival KKL 23.8.2020, in house production SRG SSR
A showcase for new music
This year, LFCO will already perform at the renowned Donaueschingen Music Festival and the Berlin Festival and an international tour is planned for 2022. However, according to Heri, the autumn festival in Lucerne in particular is intended to become a "showcase of new music", highlighting current trends from Europe, the USA and Asia. This is made possible by the global networking of the orchestra's members as well as their different leaders.
Collective mastermind 
Heri is familiar with fully democratic structures within an orchestra from his earlier work with the "basel sinfonietta". Although LFCO does not go that far, mutual decisions and discussions generate a strong sense of identification," emphasizes Heri. This is much more necessary in an orchestra specializing in new music than in a classical symphony orchestra. "We take people and their ideas seriously." which, he says, is a unique starting point. "We are a collective mastermind."
He furthermore stresses: "For me, the orchestra should set standards. We want to be brave and perform new concert formats. The integration into the Lucerne Festival is of course an advantage, at the same time, however, we wish to take the necessary liberties to become a counterpart to the Festival Orchestra. That is our goal, that is what we measure ourselves by."
Benjamin Herzog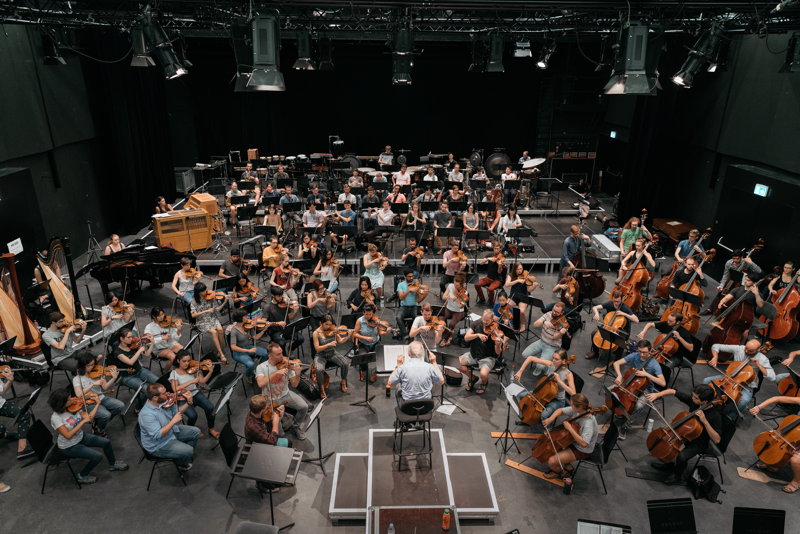 The LFCO also performs this year's Lucerne Theatre opera production in co-production with the Lucerne Festival, Mauricio Kagel's "Staatstheater" (premiere September 5), programme until September, 19.
Lucerne Festival Contemorary Orchestra's concerts at Lucerne Festival 2021
The new autumn festival for contemporary music Lucerne Festival Forward takes place from november 19. until 21. 2021.
Klangforum Wien, Ensemble Intercontemporain, Ensemble Modern, Donaueschinger Musiktage, Riccardo Chailly, Felix Heri, Pierre Boulez, Wolfgang Rihm, Mauricio Kagel, Claudio Abbado, Arditti Quartet, Marco Blaauw, Nicolas Hodges
broadcasts SRF 2 Kultur:
neoblog, 1.8.21: Engagement für neue und neuste Musik – Rebecca Saunders composer in residence @ Lucerne Festival 1, Text Gabrielle Weber
Kontext – Künste im Gespräch 26.8.2021: Rebecca Saunders: composer-in-residence Lucerne Festival, Redaktion Annelis Berger
Kultur kompakt Podcast, 30.8.2021 (ab 4:59min): Lucerne Festival Contemporary Orchestra, Redaktion Florian Hauser
Musik unserer Zeit, 22.9.2021, 20h: Rebecca Saunders, Redaktion Annelis Berger
Neue Musik im Konzert, 22.9.2021, 21h: Portraitkonzert Rebecca Saunders 2, u.a. the mouth & skin
neo-profiles:
Lucerne Festival Contemporary Orchestra, Wolfgang Rihm, Lucerne Festival Academy, Lucerne Festival Contemporary, Basel Sinfonietta
Gabrielle Weber: Rebecca Saunders: composer-in-residence @ Lucerne Festival1
The celebrated British composer Rebecca Saunders is composer-in-residence at Lucerne Festival, featuring eight Swiss premieres and one world premiere of hers, many of which to be performed by the new 'Lucerne Festival Contemporary Orchestra'. This represents the festival's long-term commitment to new and cutting-edge music and forms the artistic core of 'Lucerne Festival Forward', the new autumn festival for contemporary music.
Neoblog portrays the new focus on contemporary music at Lucerne Festival with several contributions and posts: The first focusing on Rebecca Saunders – composer-in-residence during the summer festival.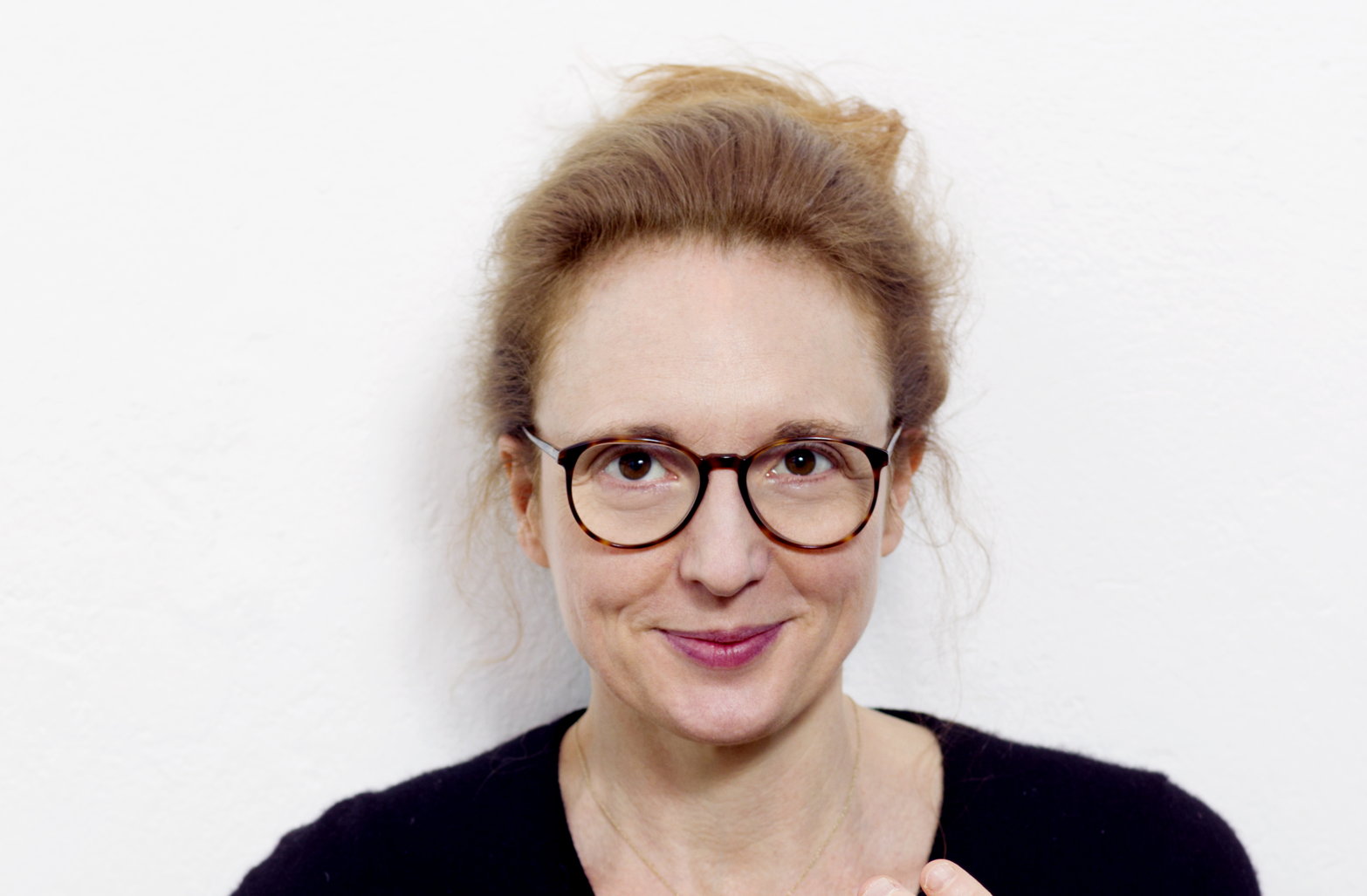 Gabrielle Weber
Rebecca Saunders, winner of the Ernst von Siemens Music Prize 2019 and highly in demand worldwide, can be experienced up close in Lucerne this year. Since studying with Wolfgang Rihm in Karlsruhe, the British composer has been living in Berlin and is present at every important contemporary music festival: be it with chamber music, orchestral works or even performative sound installations.
In Lucerne, the public can now immerse comprehensively in Saunders' music, characterised by silence, colour and physicality.  
"Silence is like the screen behind the sound, it frames the sound," says Saunders, who mixes silence with timbres and quiet changes in timbre. Often the first thing Saunders has in mind when composing is one single sound, a real colour or a mood. "You go into a landscape, into a sonic situation when you compose and at some point, you reach absolute focus – from then on, everything you do is right."  
Whenever possible, Saunders tackles her new pieces with the interpreters, carefully approaching the instruments' peculiarities with them. "What could be better than exchanging ideas with the musicians and discussing every little detail until the very end?"  
Saunders composed the solo piece blaauw from 2004, for example, for the Dutch trumpeter Marco Blaauw, who will perform it in Lucerne. In this work, Blaauw uses the double funnel trumpet he developed to conduct a conversation, not only between the two partial trumpets, but also with the room's acoustics, with a grand piano, in whose resonance chamber the trumpet plays, and with the audience. The title stands for the performer Blaauw and is at the same time a gentle winking allusion to Saunders' love of colours.  
Rebecca Saunders: blaauw, 2004, Nenad Markovic, trumpet / Ensemble Laboratorium, Davos Festival 2012, in house-production SRG/SSR
Blaauw's double funnel trumpet can not only play quarter tones, but also subtle and abrupt changes in timbre or extremely long and large glissandi.  
The "glissando technique" also defines the new piano concerto To an Utterance, written for pianist Nicolas Hodges, in which Saunders explores the almost physical limits of pianistic virtuosity, as she explained in a preliminary talk with Marc Sattler, festival dramaturge for contemporary music at the Lucerne Festival.   
Together with pianist Nicolas Hodges, she explored the feasibility of extreme glissandi under various conditions, e.g. including only all black or all white keys. These energy-loaded sound gestures, combined with melodic lines, run through the piece and create a colourful richness.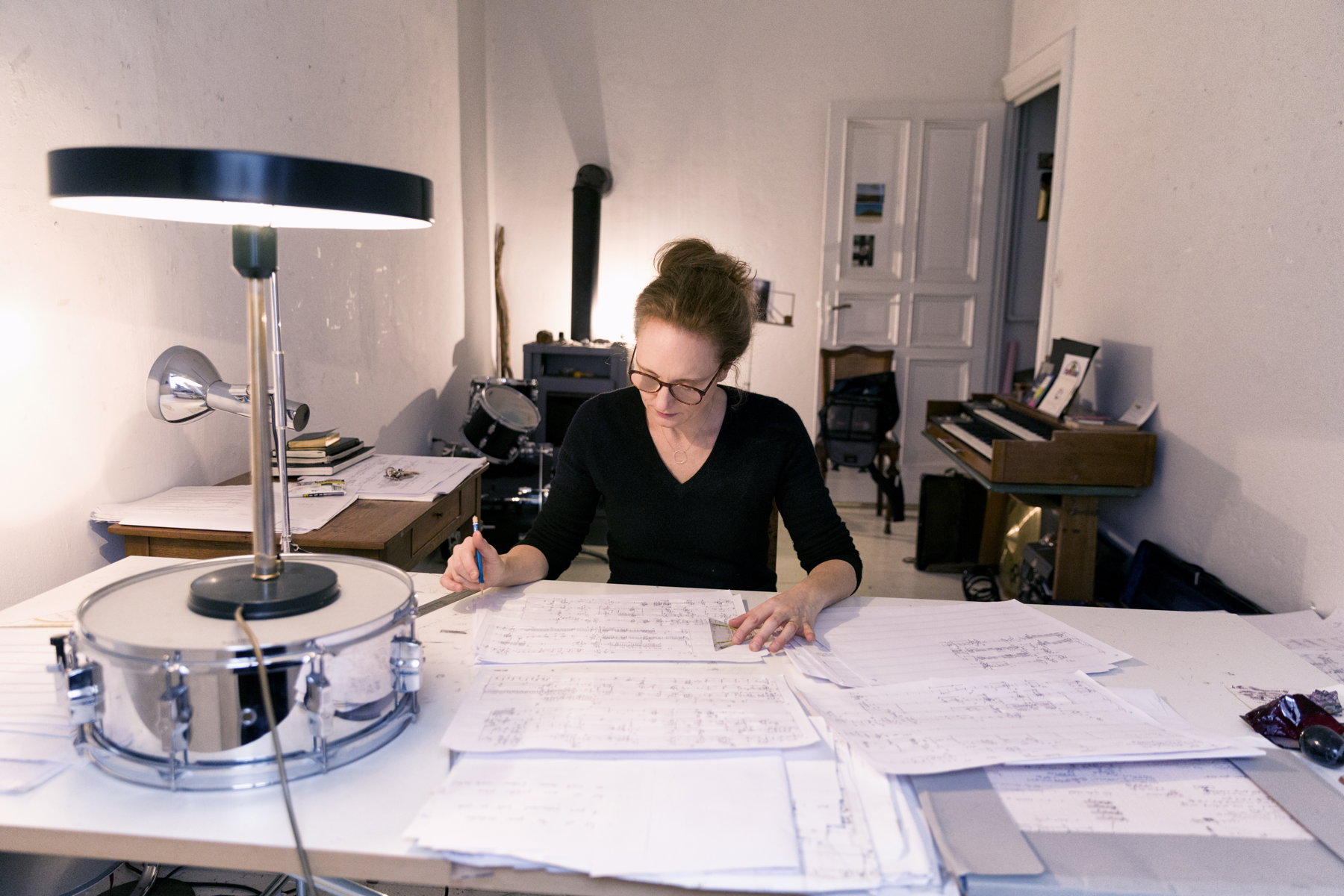 "The piano is my home," says Saunders. The strong relationship with the instrument is the reason why she has written many pieces for it and felt a strong desire to write a piano concerto for years. With the premiere of To an Utterance, her first piano concerto, the dream will now come true in Lucerne.

Rebecca Saunders, The underside of green for Clarinet, Violin &Klavier 1994, Collegium Novum Zürich, in house-production SRG/SSR: The underside of green is part of a series of compositions inspired by the final monologue of Molly Bloom in James Joyce's Ulysses.
Literature, prose, poetry but also lexical and non-fiction texts have always fascinated Saunders and authors such as Samuel Becket or James Joyce constantly accompany her composing.  
This fascination sometimes blossoms into pure instrumental pieces, based on texts or words, but without words. Then Saunders translates the colour of language into sound, as she did in Fletch (première 2012), a string quartet transforming the hissing pronunciation of the word fletch, into arrow-like, impulsive gestures of the string sound.  
Or they result in vocal works focusing on text, or sometimes single words. Nether for soprano and ensemble (premiere 2019), for example, revolves around Molly Bloom's monologue from the last chapter of James Joyce's epic poem 'Ulysses'. The vocal part will be performed in Lucerne by the British soprano Juliet Fraser, with whom Saunders has worked for a long time.  
Her aim is not just to set a text to music, but to render what makes a text audible and perceptible, explains Saunders. A lot happens 'behind and in between the lyrics', hidden beneath the surface as the title suggests. Molly's monologue becomes an emotional, almost theatrical, spatially arranged vocal performance. "The listeners are inside the music," says Saunders, "as if they were sitting in the middle of a musical sculpture, in the fabric of sound."
The Mouth for soprano and tape as well as Skin for voice and ensemble were specifically written for Fraser's body or voice. Saunders sees mouth and skin are two of the most important interfaces between a human's inner and outer world. For The Mouth, Saunders worked closely with Fraser to develop 'unused forms of articulation', in order to make this interface tangible.
Rebecca Saunders, The mouth, Juliet Fraser, World premiere 2020, Centre Pompidou Paris
In the composer's own words, the piece wants to 'penetrate from the surface of the sound to the essence of the voice: the physical body that produces that sound'. – Saunders re. The Mouth (UA 2020) – "Sound is a physical experience, one that engages all five senses," says Saunders.  
Gabrielle Weber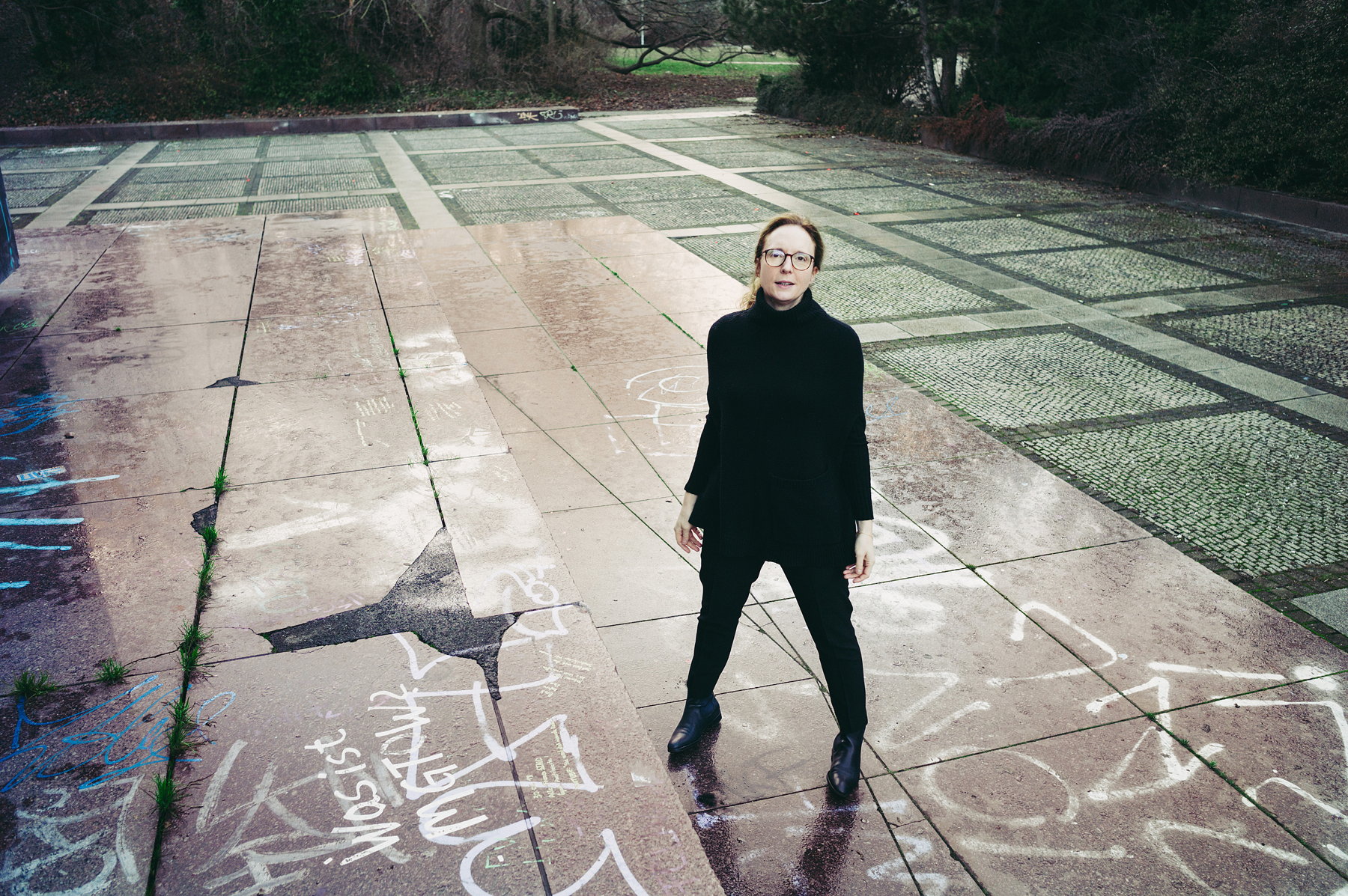 Rebecca Saunders – composer-in-residence at Lucerne Festival
Portrait concerts:
21.8., 11h: Marco Blaauw, trumpet, Arditti Quartet, Trio Accanto (including blaauw, fletch).
4.9, 11h: Juliet Fraser, soprano, soloists of the Lucerne School of Music: Daniela Argentino, soprano, Clemens Heil, conductor (a.o. The Mouth / Skin)
Other mentioned concerts:
28.8., 22h: Juliet Fraser, soprano, ensemble of the Lucerne Festival Contemporary Orchestra, conductor: Johanna Malangré (among others Nether, Swiss premiere).
4.9., 18:30h: Nicolas Hodges, piano, Lucerne Festival Contemporary Orchestra, conductor: Ilan Volkov (among others to an utterance, world premiere)
Rebecca Saunders, Wolfgang Rihm, Juliet Fraser, Marco Blaauw, Arditti Quartet, Trio Accanto
Broadcasts SRF2Kultur:
Kultur-Aktualität, 17.1.2019: Ernst von Siemens Musikpreis an Rebecca Saunders: die Lautmalerin der Stille, Redaktion Florian Hauser (verlinken):
Musikmagazin, 22.10.2016: Kaffee mit Rebecca Saunders, Redaktion Florian Hauser
Kontext – Künste im Gespräch 26.8.2021: Rebecca Saunders: composer-in-residence Lucerne Festival, Redaktion Annelis Berger
Musik unserer Zeit, 22.9.2021, 20h: Rebecca Saunders, Redaktion Annelis Berger
Neue Musik im Konzert, 22.9.2021, 21h: Portraitkonzert Rebecca Saunders 2, u.a. the mouth & skin
Neo-profiles:
Rebecca Saunders, Lucerne Festival Contemporary, Lucerne Festival Contemporary Orchestra, Davos Festival – Young artists in concert, Collegium Novum Zürich