Neue Musik Rümlingen's 30th anniversary – birthday edition despite Corona: 20.-24.8.2020
Jaronas Scheurer
Due to the current situation all summer festivals have been cancelled. All of them? Almost! A small festival for contemporary music in the Basel region will be taking place: Neue Musik Rümlingen.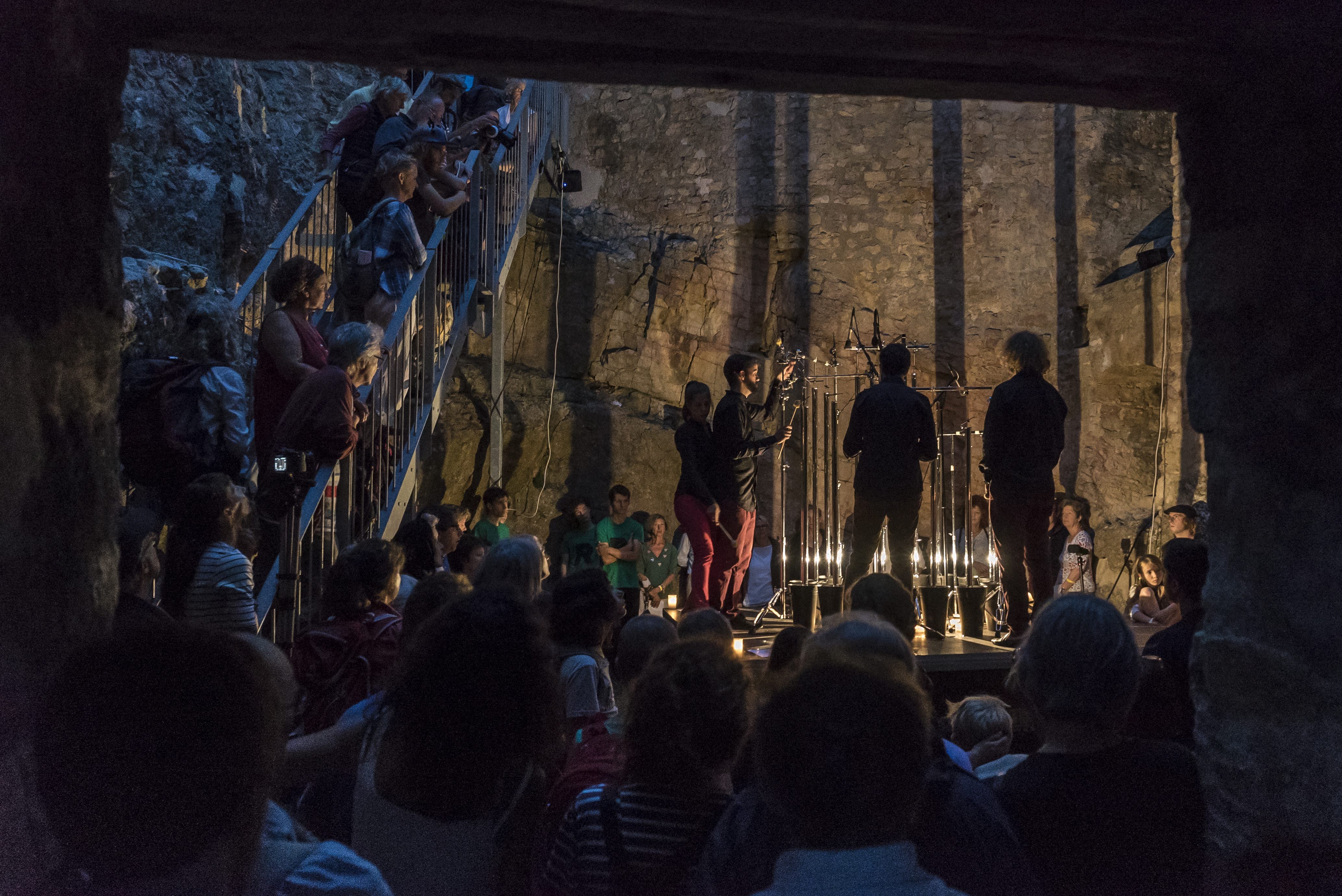 The event will take place from August 20 to 24 in the small village of Läufelfingen and the reason for this exception is the festival's special. "The audience will be hiking outdoors, where compositions specifically written for the landscape can be enjoyed" says managing director Tumasch Clalüna. This, however, is not a special feature of this year's edition, as the festival has been focusing on unusual formats since its foundation 30 years ago. The audience will walk in small groups of maximum 10 persons, in full respect of the current guidelines and reservation is therefore mandatory. Starting point will be Läufelfingen station and from there, the route leads up the old pass road towards Hauenstein and in a large loop, back to Läufelfingen, specifically to its SilO12 exhibition space. Along the way, the audience can linger and enjoy works by eleven young composers, created specifically for each particular location.

Tobias Krebs, rêves éveillés, 2019
The audience will walk towards the music and after a while carry on, without necessarily experiencing the entire composition. A challenge for the invited composers, as Tumasch Clalüna pointed out. Some works are rather to be defined sound situations instead of conventional compositions with a clear beginning and end, while others are more installation-like or let the performers spontaneously react to the passing audience. Instead of a conventional concert festival, Tumasch Clalüna therefore prefers the definition of "musical landscape walk". "Park Opera 2" by Polish composer Wojtek Blecharz, for example, which will be premiered at the festival, fits this idea perfectly as Blecharz composed the opera specifically for the landscape above Läufelfingen, same goes for the performance "Waves" by Lara Stanic, also referring to the surroundings.
Lara Stanic: 4Laptops, 2019
But why does Neue Musik Rümlingen actually take place in Läufelfingen and not in Rümlingen? We've been invited by SiLO12 for a cooperation some time ago, explains Clalüna and this year was the right opportunity, as an anniversary exhibition had been planned in addition to the music.
A closer look at the programme reveals that the composers are remarkably young, e.g. new works by Tobias Krebs, Léo Collin or Anda Kryeziu will be heard and performed. This is surprising, because one could assume that a 30-year anniversary is the occasion to invite big names of the scene. Tumasch Clalüna answers that the festival prefers to stay focused on what is currently going on and to look ahead rather than back.

Léo Collin, Corals, 2020
The 30 years retrospective of the festival's history won't be completely missing though, as at the end of the walk, SiLO12 will host the «Aus dem Schuber – Archiv Rümlingen» exhibition, with the Basel ensemble "zone expérimentale" performing works related to the festival's entire history.
Further information:
The sound hiking and "Aus dem Schuber" concerts will take place on Saturday 22. and Sunday 23. of August, while the exhibition will run from Friday 21. to Monday 24. of August, with an opening vernissage on Thursday evening (August 20).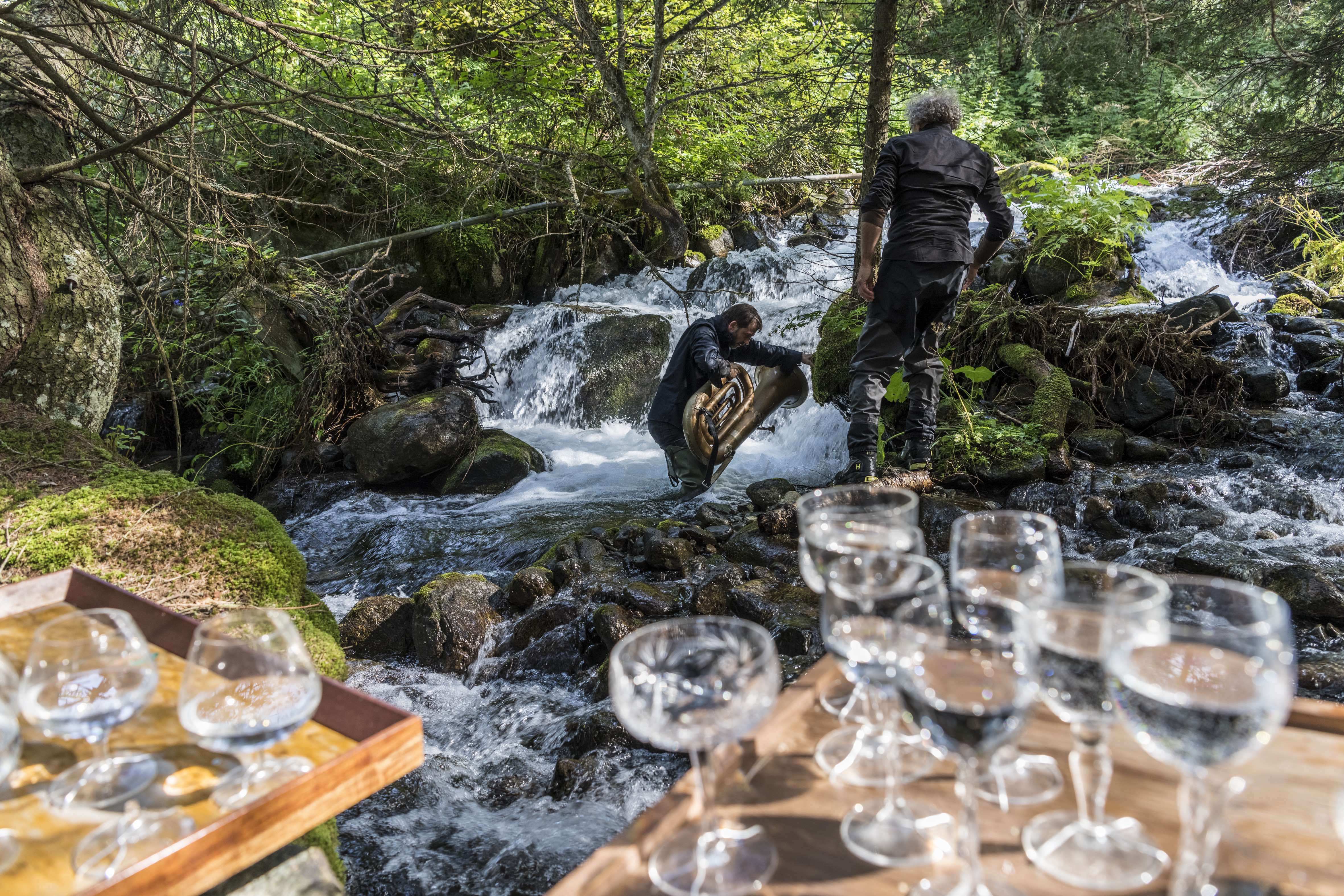 Neue Musik Rümlingen, Wojtek Blecharz, Delirium Ensemble, ensemble zone expérimentale
Neo-Profiles: Neue Musik Rümlingen, Daniel Ott, Lara Stanic, Léo Collin, Tobias Krebs, Andreas Eduardo Frank
Interview with Daniel Ott, co-initiator and member of the artistic committee Festival Neue Musik Rümlingen
"A l'ur da l'En" – INNLAND – AUsLAND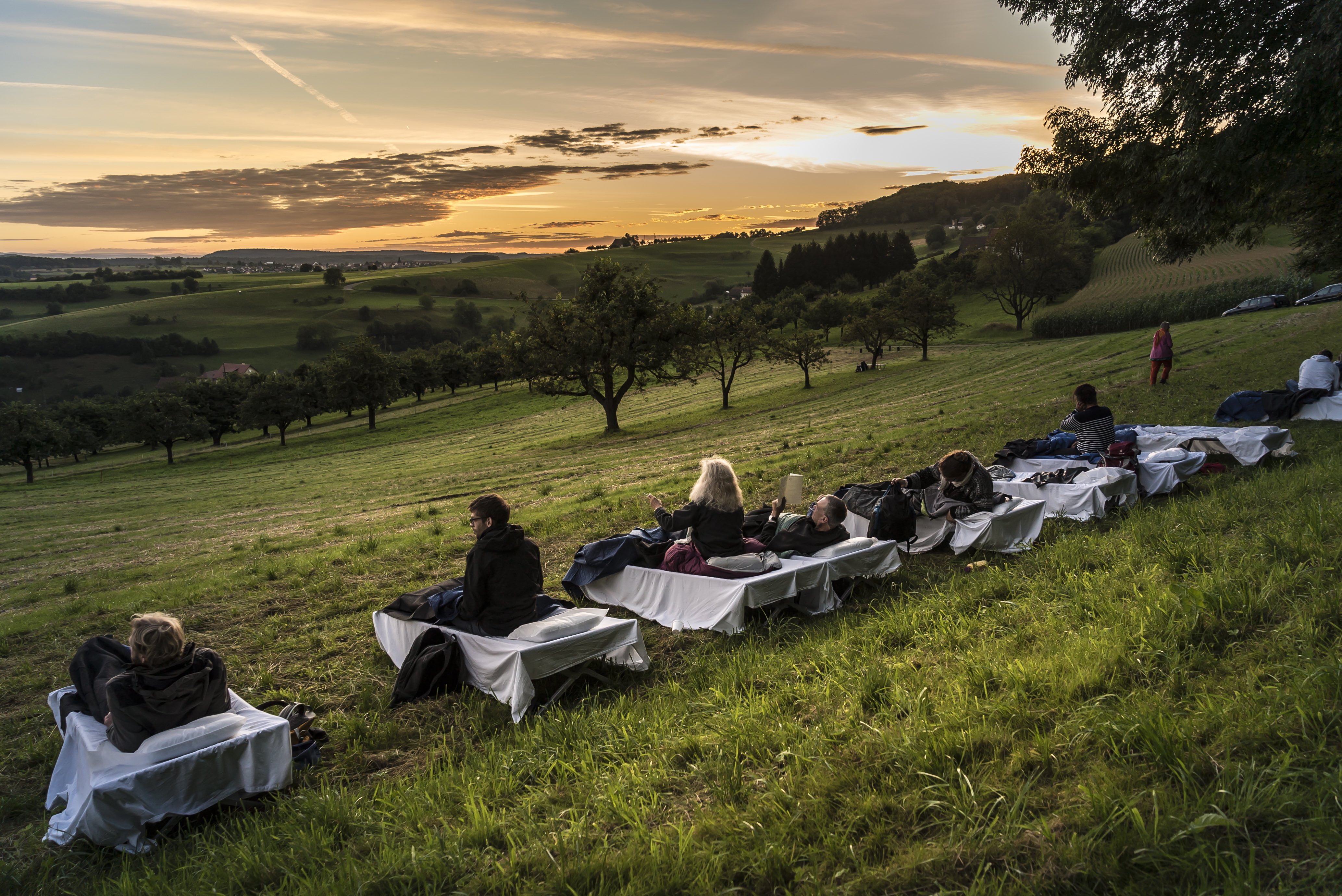 Neue Musik Rümlingen 2016 © Schulthess Foto
Gabrielle Weber
"Neue Musik Rümlingen" is a small festival, originally from the outskirts of Basel, but this year it will be hosted in the Lower Engadin. Pioneer in the field of staging sound in nature, it has been a sought-after insider tip for almost thirty years. This conversation with Daniel Ott, co-initiator and member of the artistic committee, revolves around staging music in public spaces, dealing with the unpredictable and the subjectivity of music.
Daniel Ott, with the upcoming festival edition you'll be taking the Rümlinger idea from the Basel region to the Engadin: How did this visit come about?
Rümlinger "excursions" have a certain tradition; we have started to be itinerant and visit Basel and its surrounding villages from very early on. In 2013 the festival took place in a completely different location, as we hiked from Chiasso to Basel, played with local ensembles on the go and cooperated with likeminded festivals such as Klangspuren Schwaz (Tyrol – Austria), located very close to the Lower Engadin. At that time we started considering the idea of a stronger collaboration with Schwaz, which will come about this year. Together we'll be offering two different "sound paths", which can individually be covered in one day, one in the Lower Engadin, curated by Rümlingen, the other from Tyrol to the Engadin, curated by Schwaz. Other partners are the Fundaziun Nairs of Scuol, for visual installations and the Theater Chur, which will be holding its season opening in the Engadin. As highlight for the two "sound paths", we meet in the middle, for a joint evening concert and celebration in Scuol.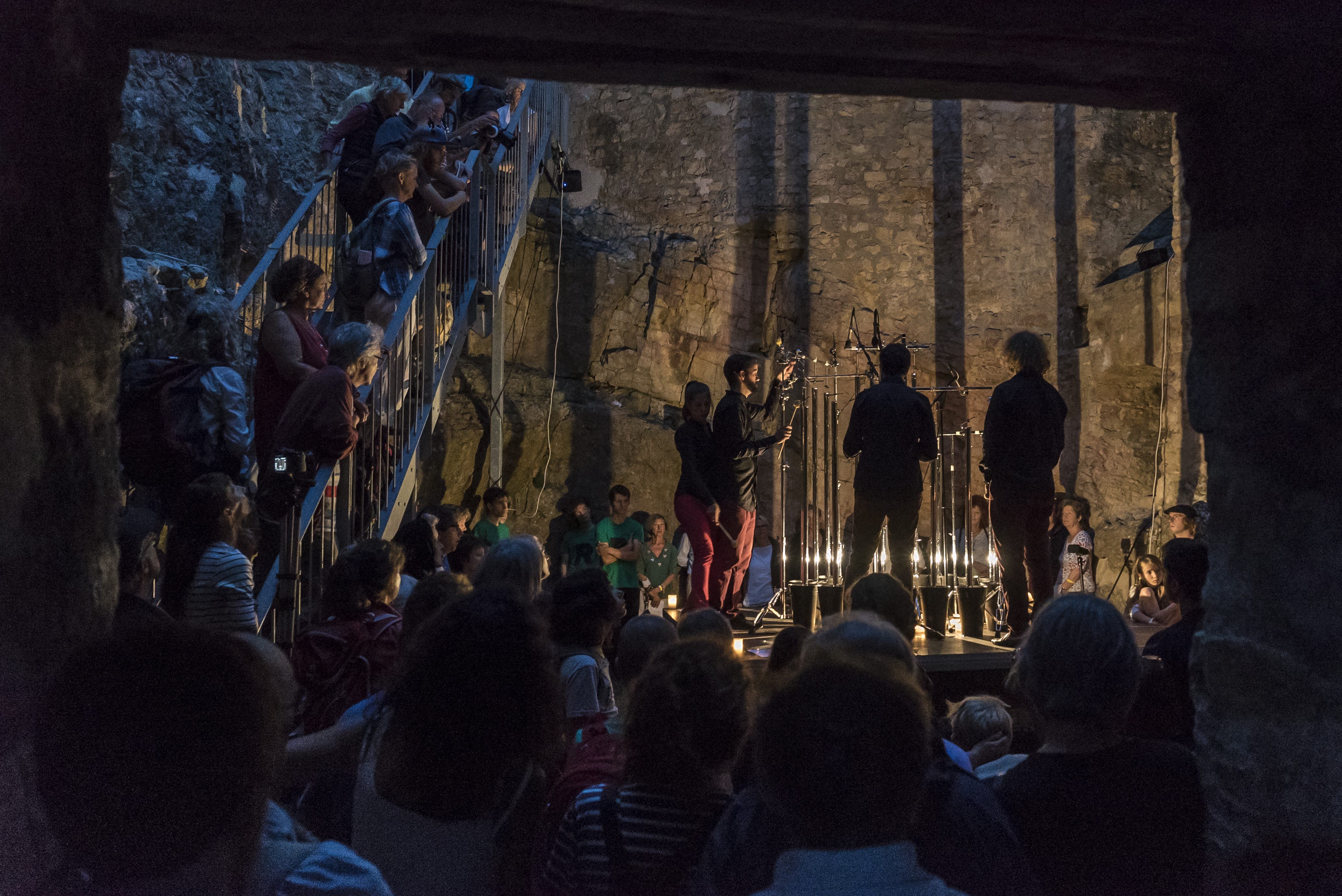 In 2016, you and Manos Tsangaris took over the artistic direction of the "Biennale für Neues Musiktheater" in Munich, giving it a kind of urban environment approach: Where does this passion of yours for connecting sound and nature or public space come from?
There is a small background history to this: 20 years ago Peter Zumthor invited me to develop music for his "Klangkörper Schweiz", the Swiss Pavilion at Expo 2000 in Hanover, and started reacting architecturally to the results of our common sound experiments. But it is neither realistic nor sustainable to have a new space built for each and every musical idea. That's why I started to deal with sound in given situations, where I cannot influence all of the parameters. I started to considerate the resulting uncertainties as an asset and appreciate them. I am referring to John Cage, among others, who included coincidences in his compositional approach, in order to enable a greater variety of sound and music.

Festival Neue Musik Rümlingen, Ausschnitte 2017
Where do you locate the audience in this context of sound in public space?
People will always experience music in a subjective way. I would like to enable individual approaches and rather use the visual arts – where audiences always decide by themselves at which pace to perceive the works – as my guideline. Each part is representative and all points of view are valid.
"A piece is complete, even if one couldn't hear or see its integrity."
Landscapes bear stories; people hand down stories from generation to generation. Every single life is a novel. It is important to translate this into art. Art is communication.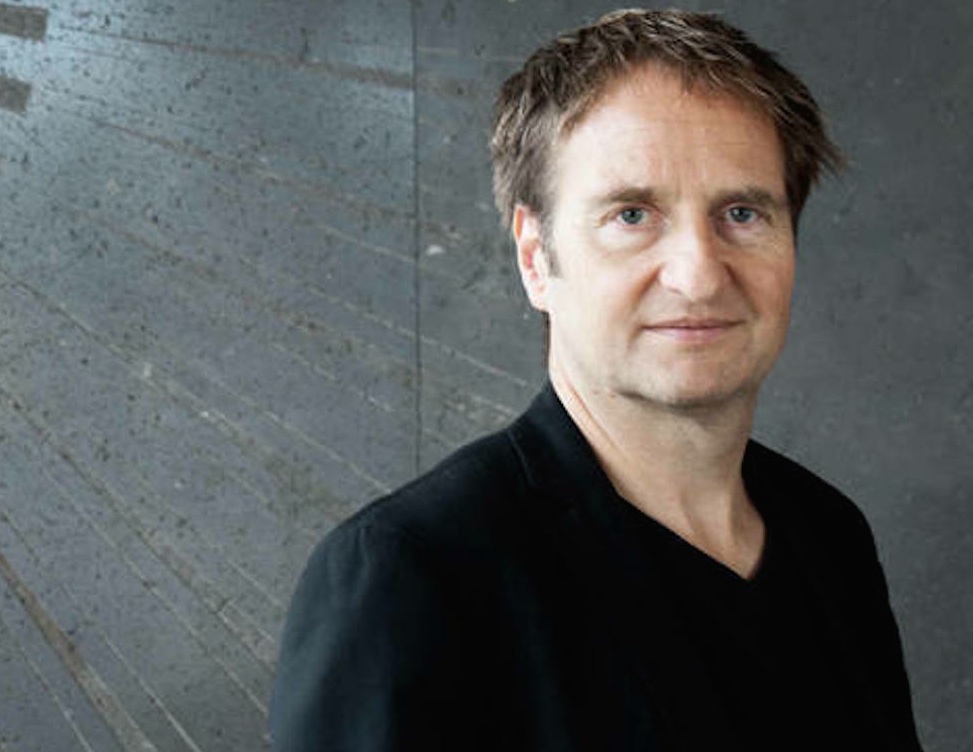 Daniel Ott © Manu Theobald
What can we be particularly looking forward to in the Engadin?
To mark the entrance and set the frame, Peter Conradin Zumthor will wrap the church bells of Lavin in sheepskin, for his piece "Con Sordino", which is a remake of a work previously presented in Rümlingen. The resulting sound is alienating and more reminiscent of electronic music than church bells.
We were able to persuade Beat Furrer to write music for a cycle of poems by Leta Semadeni, a Lavin poet who has been writing in Valader, the Lower Engadine Romansh, for decades. The premiere will take place in the beautiful, unadorned chapel of Sur En d'Ardez.
Peter Conradin Zumthor will immerse the old bridge of Lavin into fog, turning the wooden bridge into a fog-bridge.

Peter Conradin Zumthor, Grünschall7 (Rüttler) Solo Drums, 2019
A new Engadine version of Christian Wolff's legendary "Stones" from 1968, will be performed with stones from the river Inn. In addition, Jürg Kienberger himself will present "Innehalten", a theatrical play.
Many stations will be performed several times for small groups of listeners, which leads to very personal as well as different interpretations.
Interview Gabrielle Weber
Neue Musik Rümlingen, Klangspuren Schwaz, Fundaziun Nairs, Theater Chur
Festival Neue Musik Rümlingen:
14./15. September 2019 Unterengadin; 16. November 2019, Epilog Kirche Rümlingen:
neo-profiles:
Neue Musik Rümlingen, Daniel Ott, Beat Furrer, Peter Conradin Zumthor