Interview with Daniel Ott, co-initiator and member of the artistic committee Festival Neue Musik Rümlingen
"A l'ur da l'En" – INNLAND – AUsLAND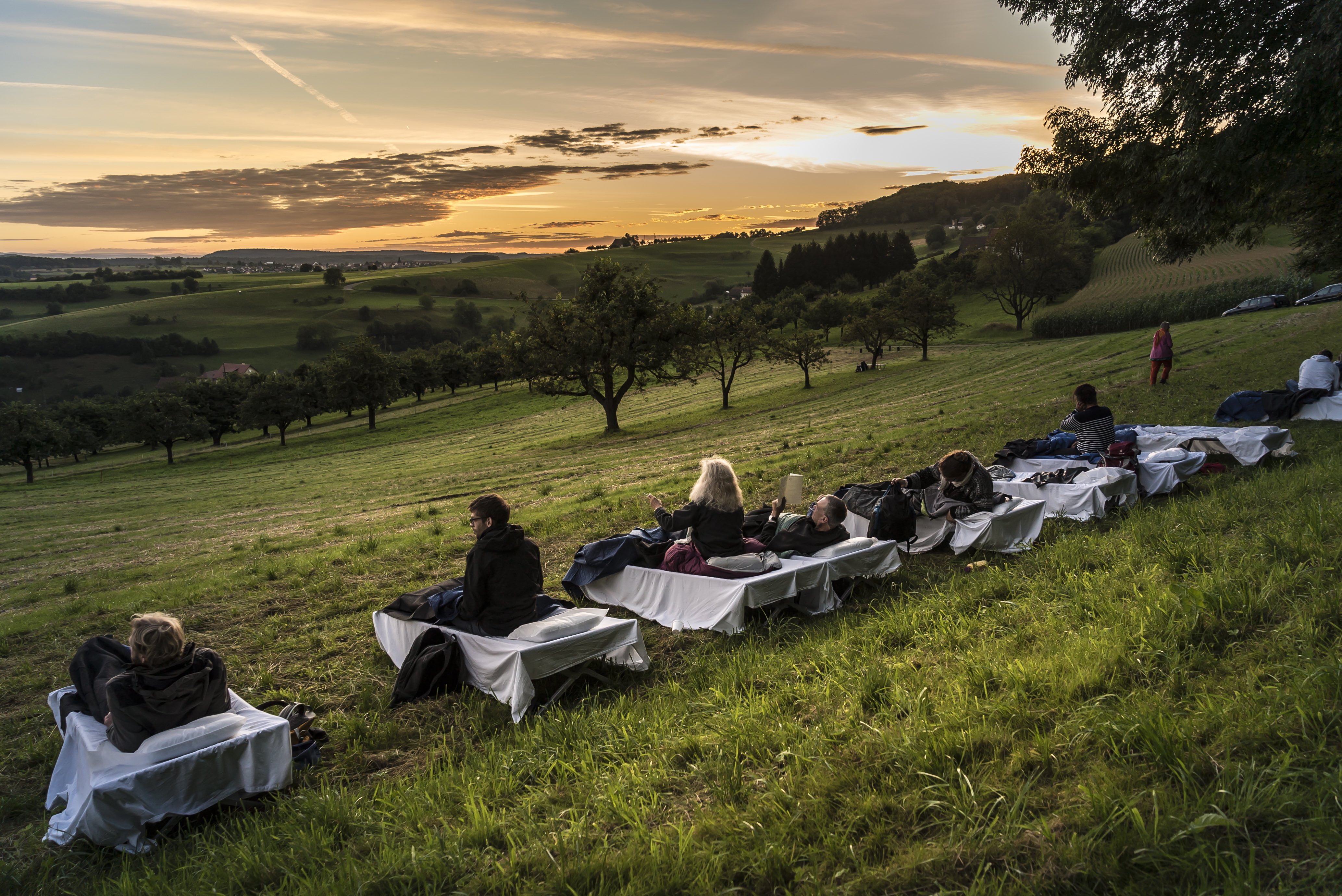 Neue Musik Rümlingen 2016 © Schulthess Foto
Gabrielle Weber
"Neue Musik Rümlingen" is a small festival, originally from the outskirts of Basel, but this year it will be hosted in the Lower Engadin. Pioneer in the field of staging sound in nature, it has been a sought-after insider tip for almost thirty years. This conversation with Daniel Ott, co-initiator and member of the artistic committee, revolves around staging music in public spaces, dealing with the unpredictable and the subjectivity of music.
Daniel Ott, with the upcoming festival edition you'll be taking the Rümlinger idea from the Basel region to the Engadin: How did this visit come about?
Rümlinger "excursions" have a certain tradition; we have started to be itinerant and visit Basel and its surrounding villages from very early on. In 2013 the festival took place in a completely different location, as we hiked from Chiasso to Basel, played with local ensembles on the go and cooperated with likeminded festivals such as Klangspuren Schwaz (Tyrol – Austria), located very close to the Lower Engadin. At that time we started considering the idea of a stronger collaboration with Schwaz, which will come about this year. Together we'll be offering two different "sound paths", which can individually be covered in one day, one in the Lower Engadin, curated by Rümlingen, the other from Tyrol to the Engadin, curated by Schwaz. Other partners are the Fundaziun Nairs of Scuol, for visual installations and the Theater Chur, which will be holding its season opening in the Engadin. As highlight for the two "sound paths", we meet in the middle, for a joint evening concert and celebration in Scuol.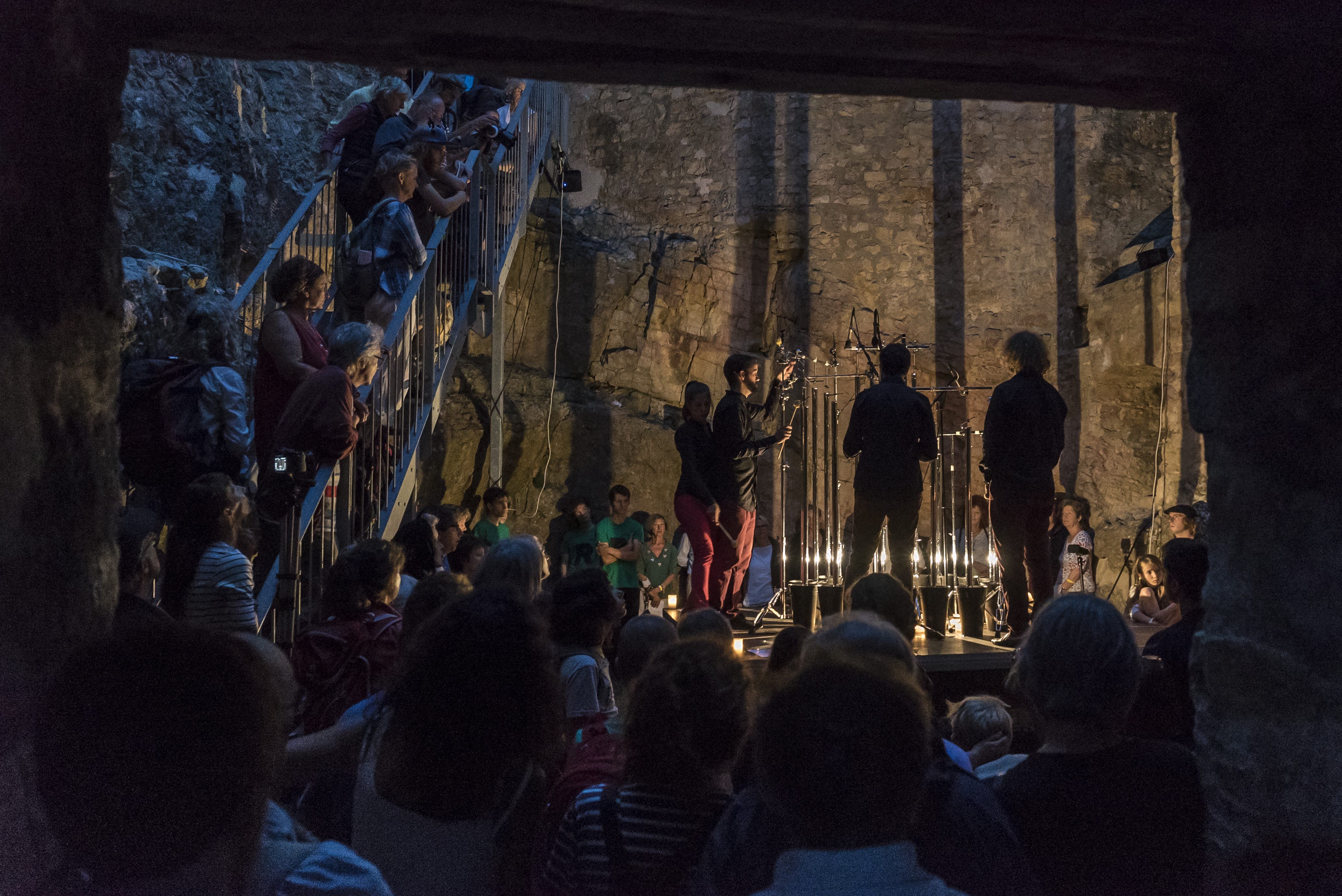 In 2016, you and Manos Tsangaris took over the artistic direction of the "Biennale für Neues Musiktheater" in Munich, giving it a kind of urban environment approach: Where does this passion of yours for connecting sound and nature or public space come from?
There is a small background history to this: 20 years ago Peter Zumthor invited me to develop music for his "Klangkörper Schweiz", the Swiss Pavilion at Expo 2000 in Hanover, and started reacting architecturally to the results of our common sound experiments. But it is neither realistic nor sustainable to have a new space built for each and every musical idea. That's why I started to deal with sound in given situations, where I cannot influence all of the parameters. I started to considerate the resulting uncertainties as an asset and appreciate them. I am referring to John Cage, among others, who included coincidences in his compositional approach, in order to enable a greater variety of sound and music.

Festival Neue Musik Rümlingen, Ausschnitte 2017
Where do you locate the audience in this context of sound in public space?
People will always experience music in a subjective way. I would like to enable individual approaches and rather use the visual arts – where audiences always decide by themselves at which pace to perceive the works – as my guideline. Each part is representative and all points of view are valid.
"A piece is complete, even if one couldn't hear or see its integrity."
Landscapes bear stories; people hand down stories from generation to generation. Every single life is a novel. It is important to translate this into art. Art is communication.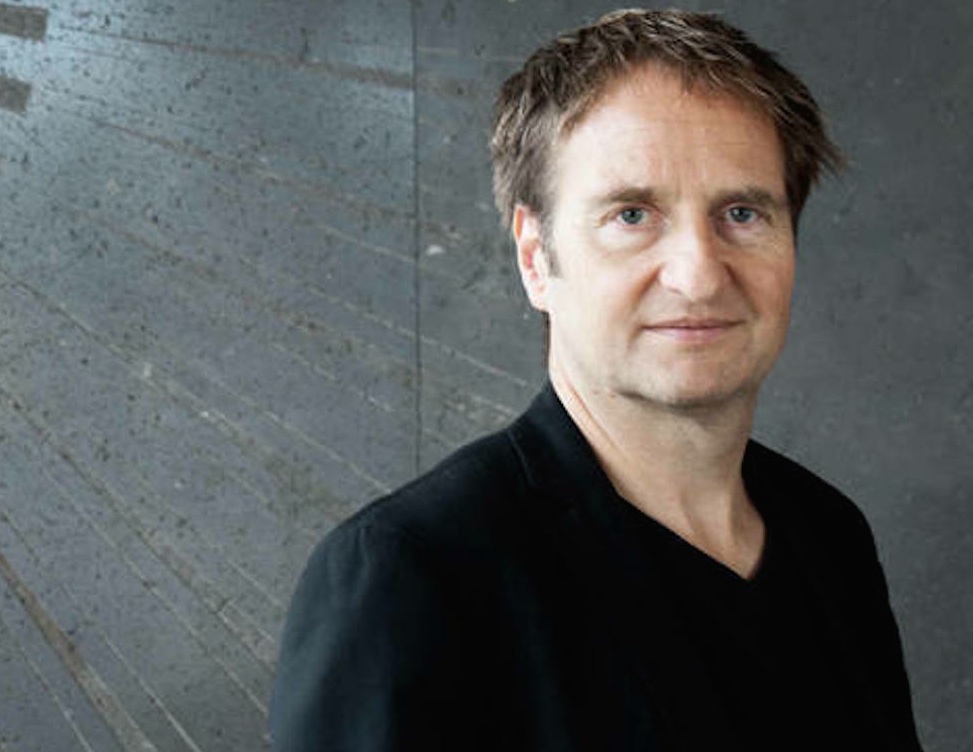 Daniel Ott © Manu Theobald
What can we be particularly looking forward to in the Engadin?
To mark the entrance and set the frame, Peter Conradin Zumthor will wrap the church bells of Lavin in sheepskin, for his piece "Con Sordino", which is a remake of a work previously presented in Rümlingen. The resulting sound is alienating and more reminiscent of electronic music than church bells.
We were able to persuade Beat Furrer to write music for a cycle of poems by Leta Semadeni, a Lavin poet who has been writing in Valader, the Lower Engadine Romansh, for decades. The premiere will take place in the beautiful, unadorned chapel of Sur En d'Ardez.
Peter Conradin Zumthor will immerse the old bridge of Lavin into fog, turning the wooden bridge into a fog-bridge.

Peter Conradin Zumthor, Grünschall7 (Rüttler) Solo Drums, 2019
A new Engadine version of Christian Wolff's legendary "Stones" from 1968, will be performed with stones from the river Inn. In addition, Jürg Kienberger himself will present "Innehalten", a theatrical play.
Many stations will be performed several times for small groups of listeners, which leads to very personal as well as different interpretations.
Interview Gabrielle Weber
Neue Musik Rümlingen, Klangspuren Schwaz, Fundaziun Nairs, Theater Chur
Festival Neue Musik Rümlingen:
14./15. September 2019 Unterengadin; 16. November 2019, Epilog Kirche Rümlingen:
neo-profiles:
Neue Musik Rümlingen, Daniel Ott, Beat Furrer, Peter Conradin Zumthor