Eric Gaudibert, pianist, composer and lecturer from Geneva has been a key figure in the contemporary and experimental music scene of French-speaking Switzerland. Deceased ten years ago, he influenced a whole generation of musicians as teacher and promoted important ensembles for contemporary music. From December 9 to 17, they will jointly organise a tribute festival and concert marathon in Geneva's Victoria Hall, which will include the premiere of 22 miniatures composed by his former students.
Gabrielle Weber
They are called Contrechamps, Ensemble Vortex, Eklekto Geneva Percussion Center or Nouvel Ensemble Contemporain (NEC) and have two things in common, they are very active in the contemporary music scene of French-speaking Switzerland and they all have a strong connection to Eric Gaudibert.
Daniel Zea, Serge Vuille and Antoine François, artistic directors of Vortex, Contrechamps and NEC, initiated the festival as a collaborative project: "the idea came up spontaneously, talking about Eric and tackling it together came very naturally," says Daniel Zea, because Gaudibert has been important for the development of the whole scene. The Haute école de musique Genève (HEMG) will host a conference, a film screening with table ronde, and a concert by Vortex, followed by the concert marathon with the HEMG orchestra at Victoria Hall.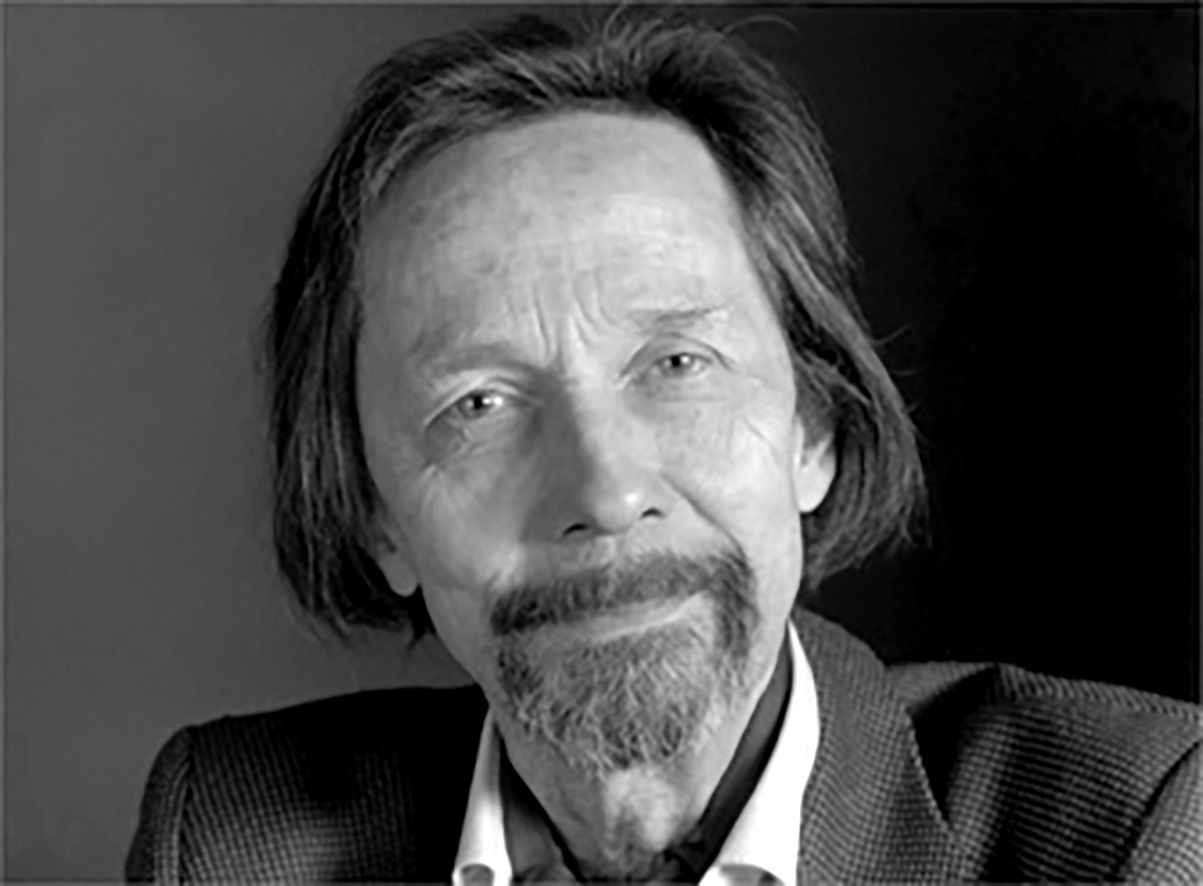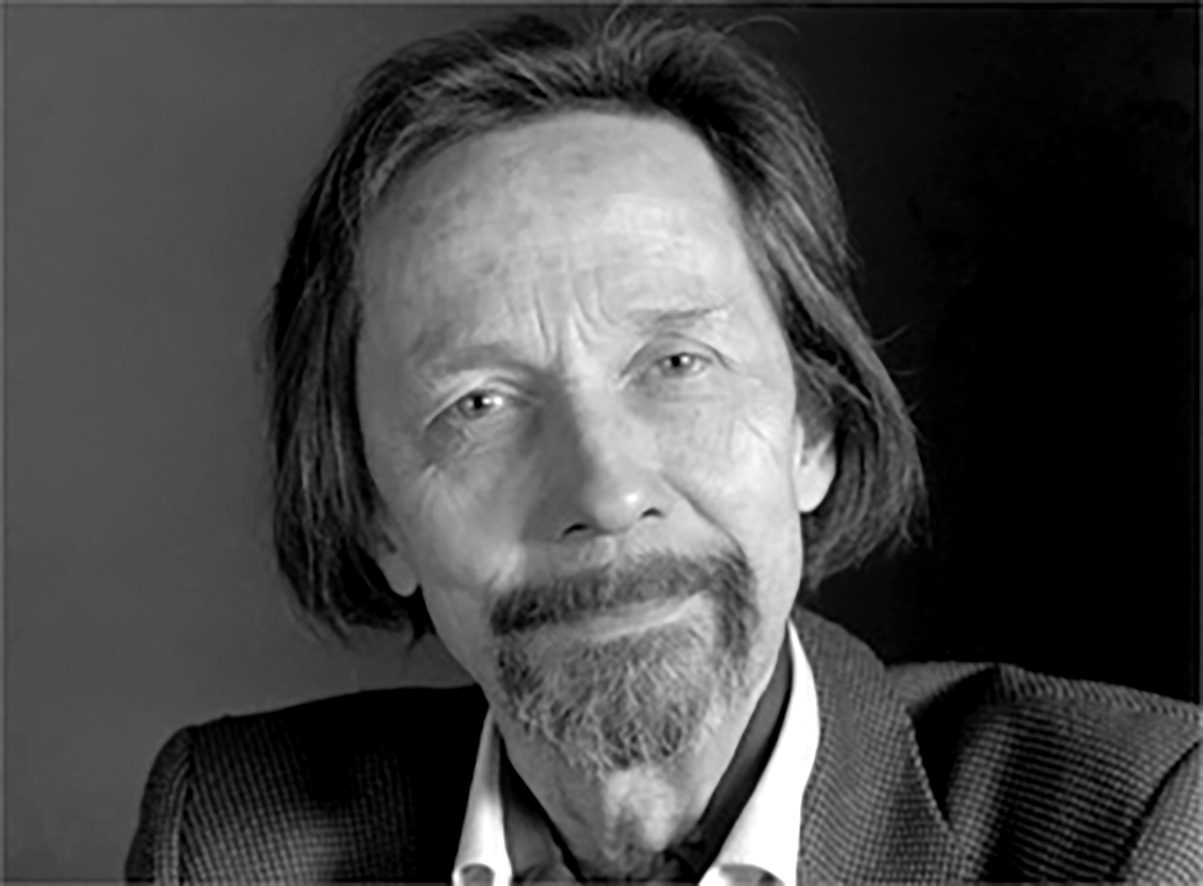 Gaudibert described his urge to teach as "communiquer au-delà de la musique", communicating beyond music. He first experienced this communication in France, where, he worked from 1962 in the fields of "animation" as well as music transmission, in rural regions, after studying piano in Lausanne and composition in Paris. After returning to Switzerland, he taught composition for many years at the Conservatoire Populaire de Genève and then at HEMG. Michael Jarrell and Xavier Dayer, both renowned composers and teachers with roots in Geneva, were his students and he accompanied many other national and international careers as an artistic guiding figure, promoter and networker.
Serge Vuille, director of Contrechamps, did not study with Gaudibert directly, but was still impressed by the "Gaudibert phenomenon" and its lasting presence in the scene, also demonstrated by how quickly other partners agreed to participate in the festival. Contrechamps works constantly with Gaudibert's former students, be they interpreters or composers. "That's why I wanted to show this teacher-pupil aspect and its two sides at the festival," says Vuille.
On one hand, there is Nadia Boulanger, Gaudibert's theory teacher in Paris: Contrechamps will perform one of her orchestral works. She taught many composers who are now performed all over the world, but her own works are rarely performed. According to Vuille, she is overlooked as composer because she is mainly perceived as a teacher.
On the other hand, Contrechamps commissioned Gaudibert's former students with short compositions. Considering the high number of 45 graduates, "only" a regionally manageable circle of those still working in or connected with French-speaking Switzerland were asked and, with two exceptions, all of them accepted. "The strong commitment by his students was very impressive," says Serge Vuille.
Guidelines were a duration of only one minute, but open instrumentation, from large ensemble to solo and even tape, 22 miniatures will now be performed, including works by Arturo Corrales, Fernando Garnero, Dragos Tara or Daniel Zea.
Daniel Zea highlights another aspect of the teacher-pupil communication: "We are all very grateful for what he gave us and what he made possible. At the same time, it was a game of give and take: Eric was open and curious – he was interested in what we were interested in. We influenced him, for example, with traditional music from our countries." Zea, like some of the graduates of Gaudibert's composition class, comes from South America. His ensemble Vortex came together in Gaudibert's classes and was accompanied and supported by him until the end.   

Hekayât, pour rubâb, hautbois, hautbois baryton, alto et percussion, 2013, in house-production SRG/SSR, performed by Khaled Arman on the rubâb, an Arabic lute, is one of Gaudibert's late works, in which he seeks to integrate instruments, their performers, and modes of play from other cultural spaces.
Electroacoustics and diversity 
Gaudibert, born in Vevey in 1936, studied in Paris with Nadia Boulanger and Henry Dutilleux. He is best known for his poetic and visual instrumental works, but there are also other, lesser-known sides: Back in Switzerland, he researched electronic sounds during the early seventies in his self-described "experimental" phase at Lausanne's radio experimental studio.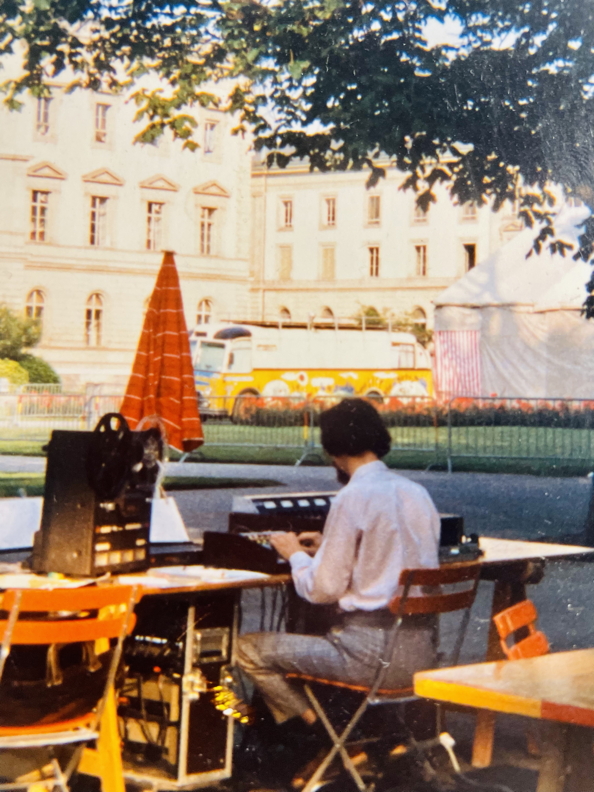 Vortex's concert of December 10 is entirely dedicated to his electroacoustic works, which is consistent with the ensemble's multimedia orientation: "it's an important phase of his work that is rarely revealed," says Daniel Zea. Together with John Menoud, composer and multi-instrumentalist, he visited Gaudibert's widow Jacqueline and together they went through many videos, audio cassettes and scores. Pieces for instruments and tape or live electronics, often performed only once or twice, will be performed by musicians who worked closely with Gaudibert. Benoît Moreau, for example, who will play En filigrane for epinette (spinet) and tape, which was performed only once, by Gaudibert himself, at the premiere 20018 – with Moreau present.
The choice of repertoire for the final concert shows Gaudibert's versatility. "We decided to combine key works such as Gong – his last major ensemble work – with rarely performed pieces to show the diversity of his oeuvre," says Vuille. Gong is dedicated to pianist Antoine Françoise, who will also interpret it at the festival, together with Contrechamps. François, now an internationally sought-after solo pianist and director of the NEC, also had a close relationship with Gaudibert, who, pianist himself, accompanied and supported François' development from their first meeting when he was 16 years and relied on his skills for Gong's demanding part when he was only 24.

Gong &Lémanic moderne ensemble, in house-production SRG/SSR

In addition to his instrumental works, Gaudibert's electroacoustic phase will also be represented at Victoria Hall: Vortex performs Ecritures from 1975 for one voice and tape, created in Lausanne's Experimental Studio, in a new version for four voices distributed in the room. "The piece lives on with new technical possibilities, which would have been in Gaudibert's spirit," says Zea. Eric Gaudibert would certainly have welcomed the fact that his former students continue to work together – in communication beyond music.
Gabrielle Weber
Nadia Boulanger, Henri Dutilleux
"Eric Gaudibert, pianiste, compositeur, enseignant". Film Plans fixes, 48mn, Suisse, 2005 : In this 2005 film portrait, Gaudibert talks about his most beloved themes, such as his fondness for literature and painting, his times in Paris, teaching and the influences of other cultures on his musical work: the film is the focus of a panel at Geneva Festival Gaudibert on December 10.
9/10 décembre 2022, HEMG : Congrès / Concerts : Composers and lecturers Xavier Dayer, Nicolas Bolens and ethnomusicologist as well as interpreter Khaled Arman, among others, will discuss the portrait at HEMG.
17 décembre 2022, Victoria Hall Genève, 18:30h : Concert marathon Contrechamps, Eklekto, le NEC, Vortex, orchestre de la HEMG, chef d'orchestre : Vimbayi Kaziboni, Gaudibert, Boulanger, UA 22 miniatures
Features RTS:
musique d'avenir, 6.2.2023: Festival Gaudibert 2022, author: Anne Gillot
Neo-Profils
Eric Gaudibert, Daniel Zea, Antoine Françoise, Arturo Corrales, Fernando Garnero, Dragos Tara, Ensemble Vortex, Contrechamps, Nouvel Ensemble Contemporain, Eklekto Geneva Percussion Center, John Menoud, Benoit Moreau, Ensemble Batida, Xavier Dayer, Michael Jarrell