The submission deadline for Impuls neue Musik's funding 2020 is the first of May.
The competition is looking for music projects contributing to the exchange between German- and French-speaking regions, as well as cultural areas throughout Germany, France and Switzerland.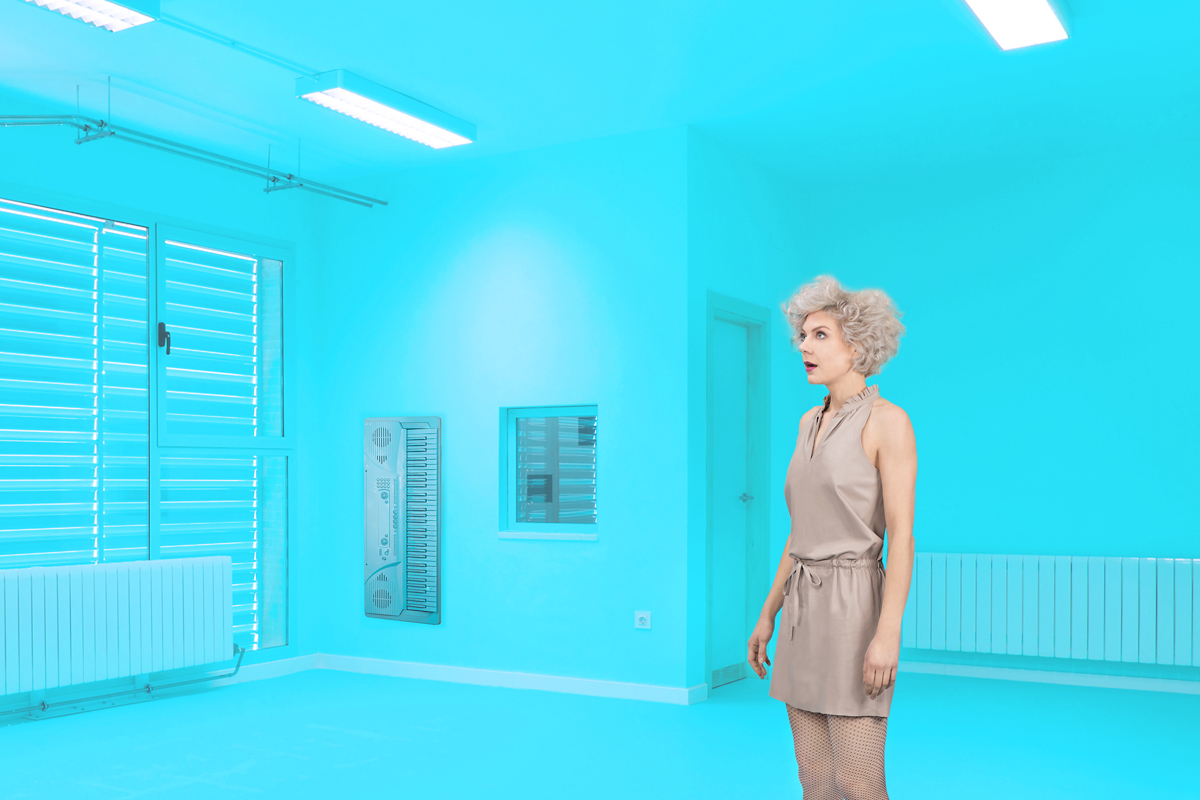 Impuls neue Musik is a transnational funding programme for contemporary music. Since years the project fund commits to creating links between the music scenes of Germany, France and Switzerland, i.e. through 'idea workshops' giving a concrete expression to cultural exchange on international level. In 2020, two new jury members joined the board: German composer Brigitta Muntendorf and French journalist Anne Montaron.
Gabrielle Weber interviewed Brigitta Muntendorf regarding Impuls neue Musik, the current situation, digital networking and long-term potential of international cooperation.
Brigitta Muntendorf, you usually travel a lot and constantly work with different teams and partners in different places: tell us about the current situation?
I'm currently working from home – like any other musician or composer – as all planned events have been cancelled for the time being. Trying to change that, wanting to travel or mourning cancelled events wouldn't make any sense. What makes sense is to trust the artists, their creativity and capability to come up with ideas.
"Music can be many different things and have different meanings" 
How would you personally like to contribute to Impuls neue Musik?
I am curious about themes and questions other artists or ensembles deal with, as well as the connections they seek and their motivation to do so. That's the approach I would like to keep, when looking at projects. Artistically, I believe that contemporary music can be very broad and I would like to encourage that.
What is special about the Impuls financing…?
The focus being on international cooperation and internationality always carries the challenge of thinking on a larger scale.

Joint adventure, Ensemble C Barré und Neue Vokalsolisten, Eclat 2020
…and the combination of the three countries – Germany, France and Switzerland?
The three countries are geographically close of course, but each of them has its distinctive characteristics: Contemporary Music in France, for example, is based on a compositional background that is completely different from the one of Germany and Switzerland. At the same time, all three countries pursue similar formats, festivals and structures in their current practice. They come from different cultural origins but find themselves in a common performance ground.
"the potential to exit one's own comfort zone"
What are the challenges of international cooperation? 
Already existing contacts are essential. Many things can only be achieved by joining forces – with partners in one's own country, but also abroad. As for Impuls Neue Musik, the main questions are: how high is the potential to exit one's own comfort zone and what are the specific reasons that make a project meaningful and working in the mentioned countries. But curiosity can also be a factor and produce something that no one had foreseen.
… you don't often get to meet across borders in order to brainstorm.
With regard to climate and climate change, I think it is important to carefully think about why people should meet and when other communicational means might be insufficient. The quality of a meeting primarily depends on how much thought both sides have given it in advance, not on how often one travels from A to B.
What about sustainability – does it make sense to work together just once?
Sustainability plays an important role in cooperation. In not planning single projects, but focusing on long-term cooperation for instance. The longer the planning, the more artistic benefit the partners involved will enjoy.
What do co-production projects achieve better than others?
In co-production projects, the nature of contact has a different quality. Creation is supported as such and in the early stages of a project, the specific peculiarities and characteristics of the participants are strongly taken into account.
We find ourselves in a special situation, with national borders exceptionally closed – do you consider this a threat to the basic idea of Impuls?
I believe that 'wanting to connect' across borders is something that is firmly rooted in our minds since the digital revolution at the very latest, especially among younger generations. The current situation calls for a new way of approaching basic questions like: how to make art, how to show art, what is the meaning of art? But also: what new ways and forces could be found in order to connect and cooperate? We have to dwell into digital approaches and interactions – keeping in mind that the digital world also has its limits.
IScreen, YouScream!, Brigitta Muntendorf, Ensemble Garage, Eclat Festival
Which direction could Impuls take in the long run? What is your vision?
Borders between art forms are becoming increasingly blurred – like between music and performance, or music and transmedia. The concept of composer and musical material are also changing. I believe this is where Impuls neue Musik should position itself more strongly and there is an even more sustainable funding project I have in mind, built upon long-term relationships with artists.
Interview, Gabrielle Weber
New jury members 2020:
After studying in Bremen, Cologne, Paris and Kyoto, Brigitta Muntendorf has been awarded numerous prizes, including the "young talents" GEMA Music Authors' Prize in 2017. She holds a professorship at the Cologne University of Music.
Anne Montaron, Germanist and musicologist, has been working as an author at Radio France (France Musique) for more than 25 years.  Her most famous format is her weekly programme on improvisation: A l'Improviste.
Impuls neue Musik was founded in 2009 on the initiative of the French Embassy in Germany, the Ministère de la Culture et de la Communication, SACEM and Bureau Export de la musique française.  In the meantime, various partners from France and Germany joined the fund's committee and its financing. Since 2020, the Institut français (Paris) acts as responsible institution, while the fund is managed in Berlin (Director: Sophie Aumüller).
Switzerland joined in 2018 with Swiss Arts Council Pro Helvetia as partner. Jury members for Switzerland are Xavier Dayer, composer, Thomas Meyer, freelance music journalist and Bernhard Günther, artistic director of the WienModern and ZeitRäume Basel festivals.

Shaker Kami, Nik Bärtsch und Percussions de Strasbourg, Jazzdor 2020
Funded projects are regularly shown and enthusiastically received at the most important international festivals. To name a few examples, the French-Swiss co-production between Eklekto, Geneva Percussion Center and the vocal ensemble NESEVEN for the opening of the Wittener Tage für Neue Kammermusik 2019, the Joint Venture project with Marseille's Ensemble C Barré and the Neue Vocalsolisten at the Eclat Festival Stuttgart 2020 or the world premiere Shaker Kami project, with Nik Bärtsch and the Percussions de Strasbourg at Jazzdor Festival in Strasbourg.
Deadline for applications regarding this year's funding is May 1, 2020 and only transnational projects with a performance date not earlier than August 1, 2020 will be considered.
Brigitta Muntendorf
Impuls neue Musik / gesamte Jury / neues online-Antragsverfahren,
Neo-Profiles:
Impuls neue Musik, Eklekto Geneva Percussion Center, Nik Bärtsch, Stefan Keller, Xavier Dayer, Trio Saeitenwind