Friedemann Dupelius: 40+1 years of Basel Sinfonietta
Friedemann Dupelius
"An orchestra, unlike a chamber ensemble, has a certain inertia that one must first overcome in order to activate all its instruments and sounds," says Kevin Juillerat. Although the Franco-Swiss composer is not a physicist, he is quite familiar with both properties and treatment of sound waves. Proof is the grey acoustic treatment on the walls of his current Paris residence at IRCAM, the electronic paradise. From there he discusses Waves, his first composition for the large orchestra that will be premiered on January 16, 2022 as 3rd concert of the Basel Sinfonietta's anniversary season.  
The Sinfonietta's history has little to do with inertia though. In 1980, enthusiastic musicians founded an orchestra that remained unique to this day with its exclusive focus on contemporary music. The Basel Sinfonietta is still self-governing and democratic with a board consisting of orchestra members and elected from within the ensemble, as is the programme commission. Daniela Martin, its managing director since September 2020 states: "Starting from its free spirit, the orchestra grew to become firmly anchored in the professional music scene".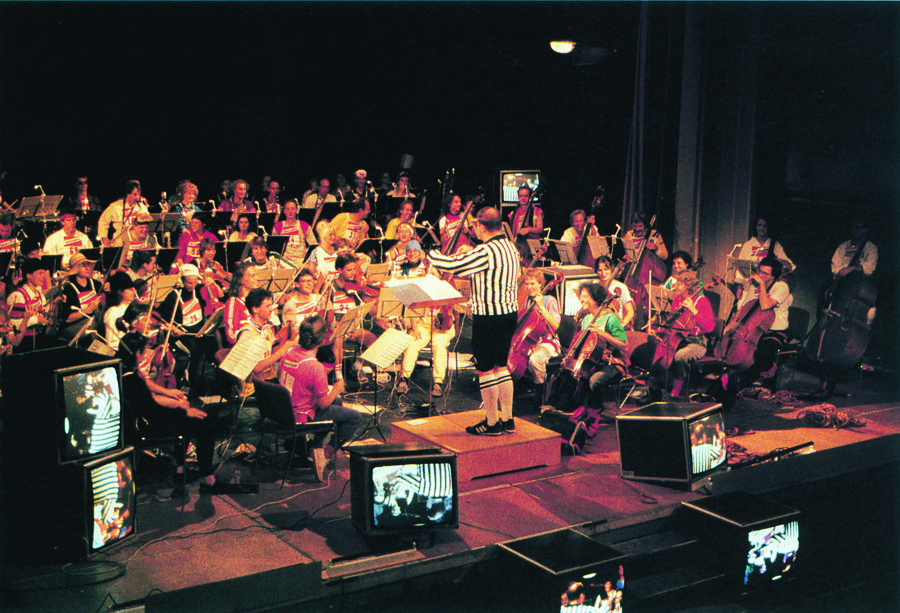 Without a doubt, its 40th year was also Basel Sinfonietta's most difficult one, marked by uncertainty and distance both from the audience as well as between the musicians, instead of great anniversary celebrations. Suddenly, distances had to be kept, which also brought acoustic consequences – the much-cited distancing takes on an audible quality when the musicians are far apart in the room. With the no less difficult return to a normal line-up, the audience has also been welcomed back and with great news: the number of subscribers having increased during lockdown and times of streaming concerts. This means that the slightly belated anniversary "40+1" can now be celebrated in front of a growing pool of fans and curious people. Daniela Martin speaks highly re the Basel audience: "People get involved and there is a dense atmosphere during the concerts, a palpable enthusiasm. People are not there to criticise, but to listen with open ears to the new and newest music."

Isabel Klaus, Dried – Für Orchester, UA Basel Sinfonietta 2007, in-house production SRG/SSR: One of Basel Sinfonietta's main goals is to provide a platform for young Swiss composers. Many others have benefited from this before Kevin Juillerat, such as Isabel Klaus with her work Dried.

Does a contemporary music orchestra tend to look back or forward when it celebrates an anniversary? "Both." Daniela Martin says "But mainly we look to the present and the future. What social perspectives and utopias can we illuminate in our programmes?" In this special season, the Sinfonietta is addressing issues such as migration and relationships between Western and non-European music. In October, for example, the Bolivian "Orquestra Experimental de Instrumentos Nativos" was invited to perform an intercontinental programme together with the Basel Sinfonietta, featuring music by South American and Swiss composers.

Roberto Gerhard, Sinfonie Nr. 4 "New York" (UA 1967), Basel Sinfonietta 2003, in-house prodduction SRG/SSR: Migration shaped the life of the Olten-born composer Roberto Gerhard. The Basel Sinfonietta already recorded his 4th Symphony with Johannes Kalitzke in 2003; the first will be performed during the January 16 concert.
The concert on the 16th of January at Stadtcasino Basel runs under the motto "Gravity Migration", implying both external and internal migratory movements – the former, for example, in Roberto Gerhard's work. This Catalonia born composer, who died in 1970, had family roots in Olten and wrote music from his British exile. He is represented with his 1st Symphony, dating from 1952/53. With Hèctor Parra, the journey goes inwards and at the same time into the widest distances – his 2011 work InFALL is about gravity and cosmological meditations on human existence.  
With Waves, commissioned to Kevin Juillerat, the Basel Sinfonietta continues its mission to offer a platform to young Swiss composers – especially those who, like Juillerat, have never written for orchestra before. Does he feel pressured by the task? "Rather challenged, even though I work a lot with electronic as well as rock music influences, I always felt connected to the symphonic tradition. It doesn't scare me. The orchestra is a great instrument."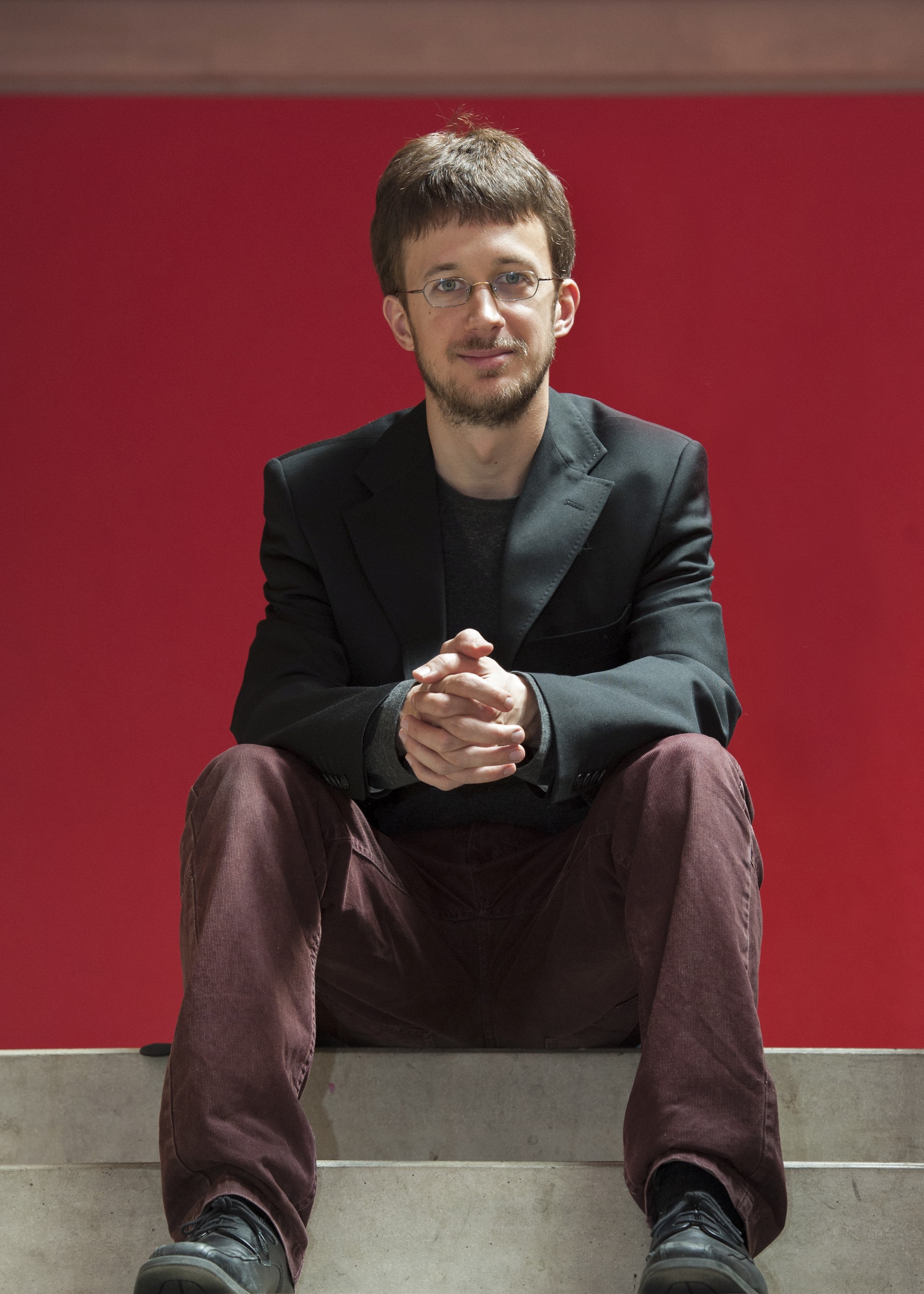 The 1987 born composer and saxophonist, thereby reveals his approach to the symphonic entity, which he sees it as a great meta-instrument able to create new timbres through combination and slow processes. He also incorporates techniques from electronic music, such as ring modulation – a simple form of sound synthesis in which two sound signals can be manipulated to create a third and new one.
Kevin Juillerat, Le vent d'orages lointains – for piano and strings, Camerata Ataremac / Gilles Grimaitre 2018, in-house production SRG/SSR: Layers of timbre and slowly changing textures can also be found in Kevin Juillerat's "Le vent d'orages lointains" (2018) for piano and strings.
"In my last electroacoustic pieces, I worked a lot with slowly evolving textures. I wanted to implement that with the orchestra as well, so towards the end of the piece there's a drone, that is a very long held tone, which is changed in its spectrum through ring modulation." Specifically, Juillerat puts tones on the drone to go with this modulation, derived from the core cell of his piece: six notes obtained from the letters B-A-S-E-L and SI for Sinfonietta. "I worked a lot on ever changing timbres, trying to disguise the individual instruments in terms of their identification. It's all about colours," Juillerat emphasises.  
It was this quality of his music that impressed Baldur Brönnimann when he performed a piece by Juillerat with the Orchestre de Chambre de Lausanne. That's why the Basel Sinfonietta main conductor suggested Juillerat for the commissioned work, which will make its first waves before the Basel audience on 16 January. As slowly as an orchestra needs to really get going – and, once it is moving, as gracefully as the Basel Sinfonietta would like to tackle the next 40+1 years.
Friedemann Dupelius
You can enjoy a large selection of the Basel Sinfonietta audio and video archive on its neo.mx3 profile.
Basel Sinfonietta: Saison 40+1:
upcoming season
IRCAM, Roberto Gerhard, Daniela Martin, Hèctor Parra, Baldur Brönnimann, Orquestra Experimental de Instrumentos Nativos, Orchestre de Chambre de Lausanne
neo-profiles:
Kevin Juillerat, Basel Sinfonietta, Isabel Klaus, Gilles Grimaitre