GRiNM Network-Conference: Experiences with Gender and Diversity in New Music – ZHdK, 14.-16. November 2019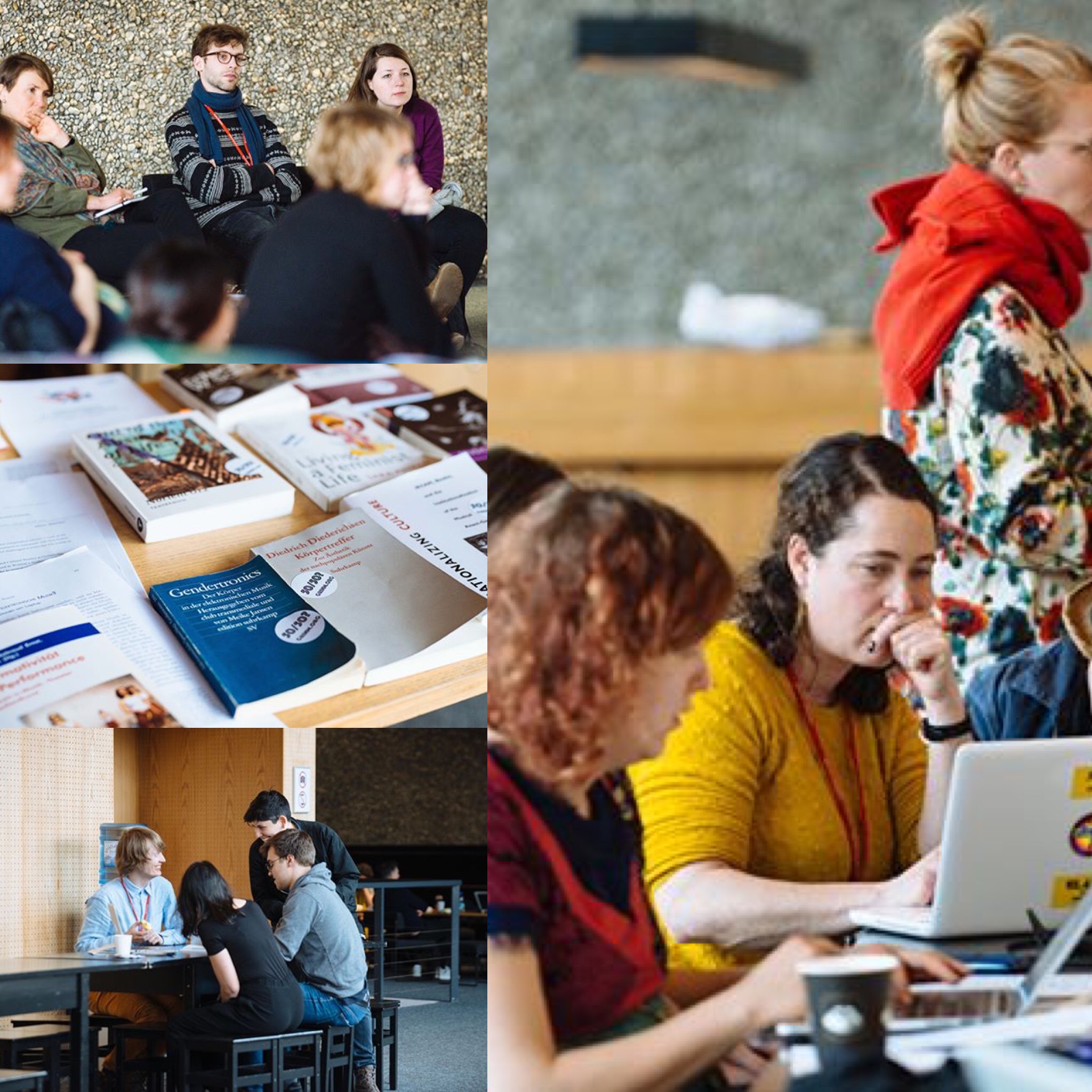 Gabrielle Weber
GRiNM – standing for 'Gender Relations in New Music' – is an international, Berlin-based collective of curators. Born in 2016, during the "Darmstädter Ferienkurse", it has since been present with targeted actions at several New Music festivals throughout Europe. GRiNM is now holding its first three-day international network conference on gender and diversity in Zurich, in collaboration with ZHdK's Department of Cultural Mediation (DKV).  
Interview with Brandon Farnsworth, GRiNM member and curator of the conference. 
Can you explain this cryptic abbreviation GRiNM?
We are a heterogeneous collective with different backgrounds and attitudes, all representing and striving for diversity in New Music, drawing attention to our concerns through actions. We are united by our independence and by not having permanent positions in this domain, we are not a legal organization and don't claim any financial funds for our GRiNM activities.  
'Music and context or form and content cannot be separated.' 
Tell us about the origins of your commitment to gender issues?
My own approach is rather intuitive. It comes from a curator's point of view: How do institutional framework and musical production relate to each other and what effect do the framework conditions have on musical production? 
What does the term 'gender' stand for in this context?
Gender as label is a factor that reflects a lot already in purely statistical terms: 90% men – 10% women, when the going gets tough 80%-20% as a rule of thumb for teaching assignments, repertoire in concert halls, composition commissions at festivals, etc… Discussing statistics with such figures always led to topics such as Eurocentrism, social class, income and education levels. Gender involves a lot as it does not only refer to a sexual aspect. It is synonymous of diversity, questioning post-colonial exclusions as well as languages shaped by rich, well-educated, white, male Europeans.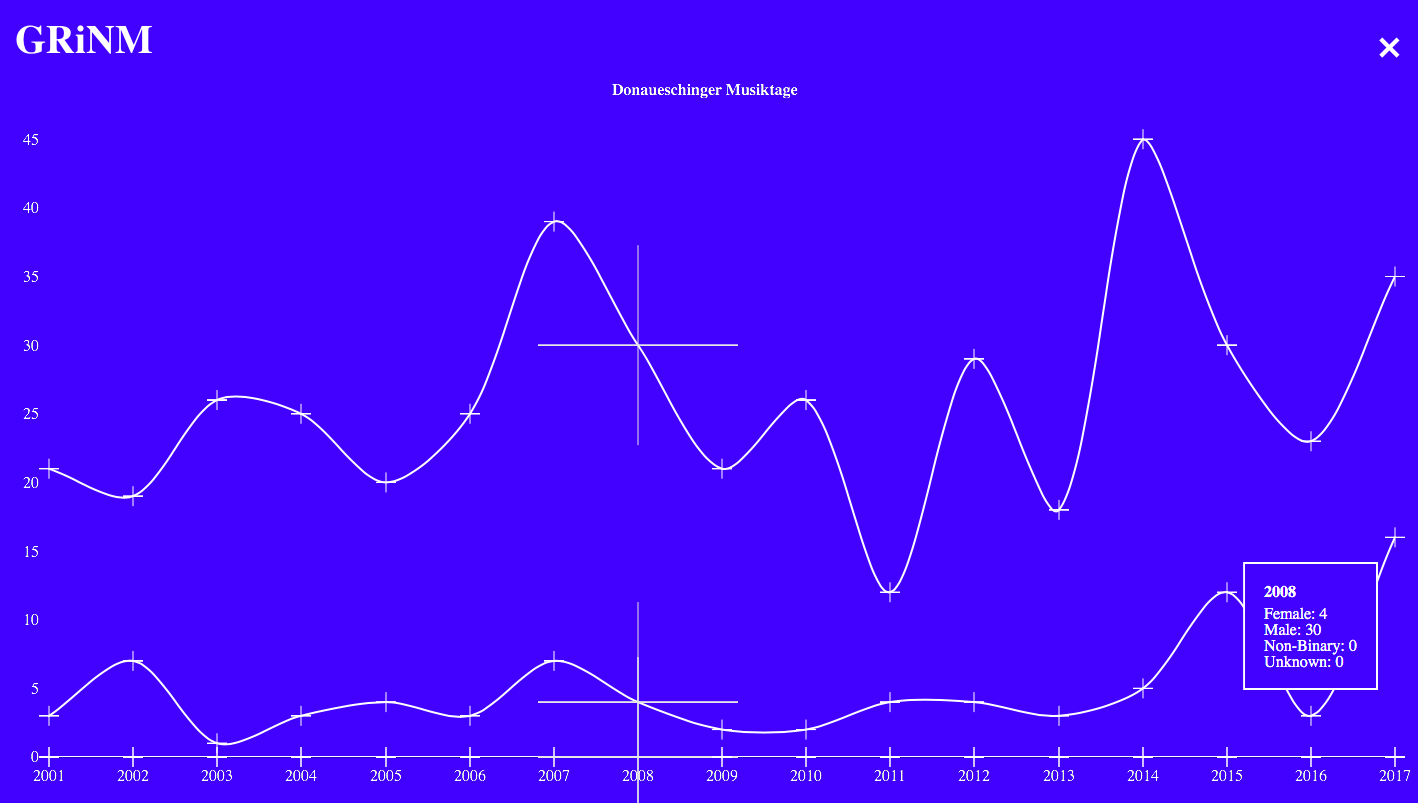 "Gender is a collective term for different types of exclusion".  
GRiNM was founded 3 years ago, in 2016. Gender balance (e.g. in Donaueschingen) has shifted considerably: did GRiNM play its part in the change? 
There is no proof of this. Our actions have certainly been significant. On one hand, we organized workshops on demand, twice at the Maerzmusik Berlin festival, 2017 as well as 2018, and made a sticker campaign with the provocative demand of 50%-50% or published statistics. On the other hand, we were present – although uninvited – at the edge of festivals, e.g. Darmstadt 2018. We offered a platform to talk about experiences around gender and diversity, which had no place within the festivals and noticed that there was a great need for it, but hardly any opportunities for exchange. With this conference we are now creating this most needed framework.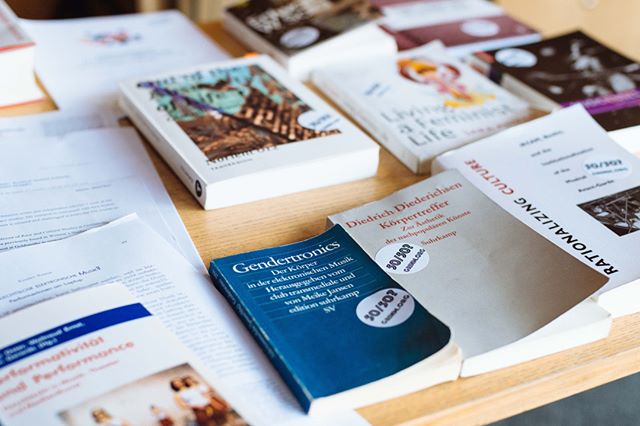 What is the aim of the conference?
Currently, numerous similar projects are taking place in different locations, but often hardly knowing about each other: there is a need for networking. We are creating a platform for the exchange of experiences and best practices or for tackling synergies – the size of the conference is unique. We have forty international participants.   
Can you tell us more about topics and formats at the conference?
There will be project presentations and discussion forums. The first day will be focusing on general definitions and problems, the second day on education. For example, the Association of European Conservatories will present what is being done to increase diversity on their side. On the third day the focus will be on ensembles and festivals. 
Interview Gabrielle Weber
The evening before the event, people will get the opportunity to meet during a network reception with SONART – Musikschaffende Schweiz and a concert in the Jazzclub Mehrspur, with two musicians from Berlin, Neo Hülcker and Stellan Veloce, as well as Fågelle from Sweden. 

Ear action for earprotection and objects, Stellan Veloce and Neo Hülcker, dark music days 2017
Is the conference open to all those who are interested and will the results be published?
Yes, the conference is open to the public and we do plan a publication of the contributions as well as a selection of best practices and statistics.  
GRiNM Network Conference: Full Schedule, SONART – Musikschaffende Schweiz 
neo-profile: Zürcher Hochschule der Künste