Olga Neuwirth's 'Opus summum' Orlando is in the home stretch at Vienna's Staatsoper, taking an institution known for being rooted in tradition on two new ventures. For the first time in its 150-year history, an opera has been commissioned to a woman and the Staatsoper shows commitment to a diverse society. Neuwirth tells Virginia Woolf's story of a journey through time and gender over centuries up to the present day.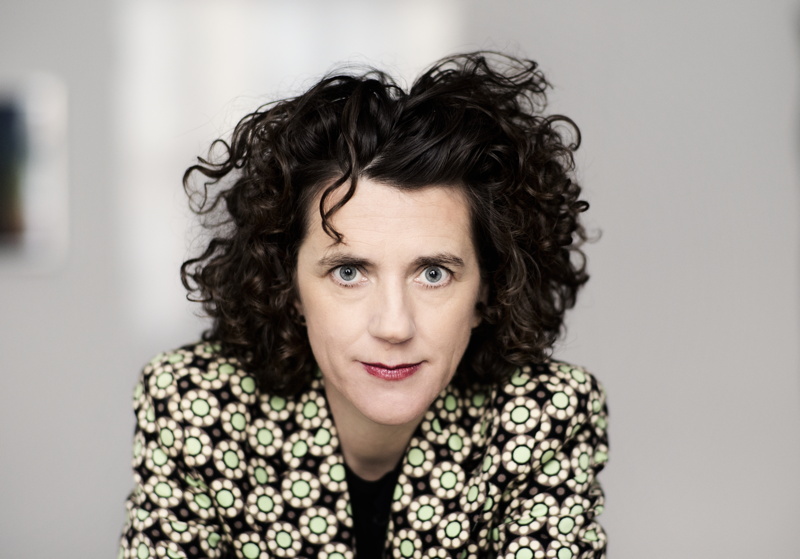 Gabrielle Weber
Lucas Niggli is involved as percussion soloist and reports directly from Vienna on translating the story into music as well as on the interaction with the Vienna Philharmonic Orchestra. 
"Orlando is a huge work transcending all genre boundaries, a very big spectacle and it is remarkable that something like that can be realised in such a traditionally oriented Opera house, especially in this day and age". It needs a great deal of nerve and commitment, because the orchestra is very challenged. "Such a visionary piece of work cannot be consumed without friction, like some kind of fizzy powder drink. It requires hard work." The second violins are microtonally tuned 60 cents lower for instance. The Vienna Philharmonic Orchestra is not used to such things, which create a great richness in colours though. "It is a real pleasure to listen to," Niggli says enthusiastically. 
Niggli plays in costume for three extended sequences and is pushed on stage on a carriage together with his drums. Neuwirth wrote the drum part with drum-specific skills, alternating between "moments of freedom, big-band-like kicks and razor-sharp passages". The interplay with the Vienna Philharmonic is particularly challenging in the sequences in which he doesn't find himself playing in the pit, as "the Philharmoniker are famous for their laid back playing, while I am usually very focused on the downbeat". 

Lucas Niggli Solo, Alchemia Garden, 2017
The extremely modern plot portrays a personality that – in the character of Orlando – has completely changed over the centuries, also in terms of gender.  
How is this translated into music? In Neuwirth's story, Orlando also becomes a mother – her child is given by the queer singer-performer Justin Vivian Bond.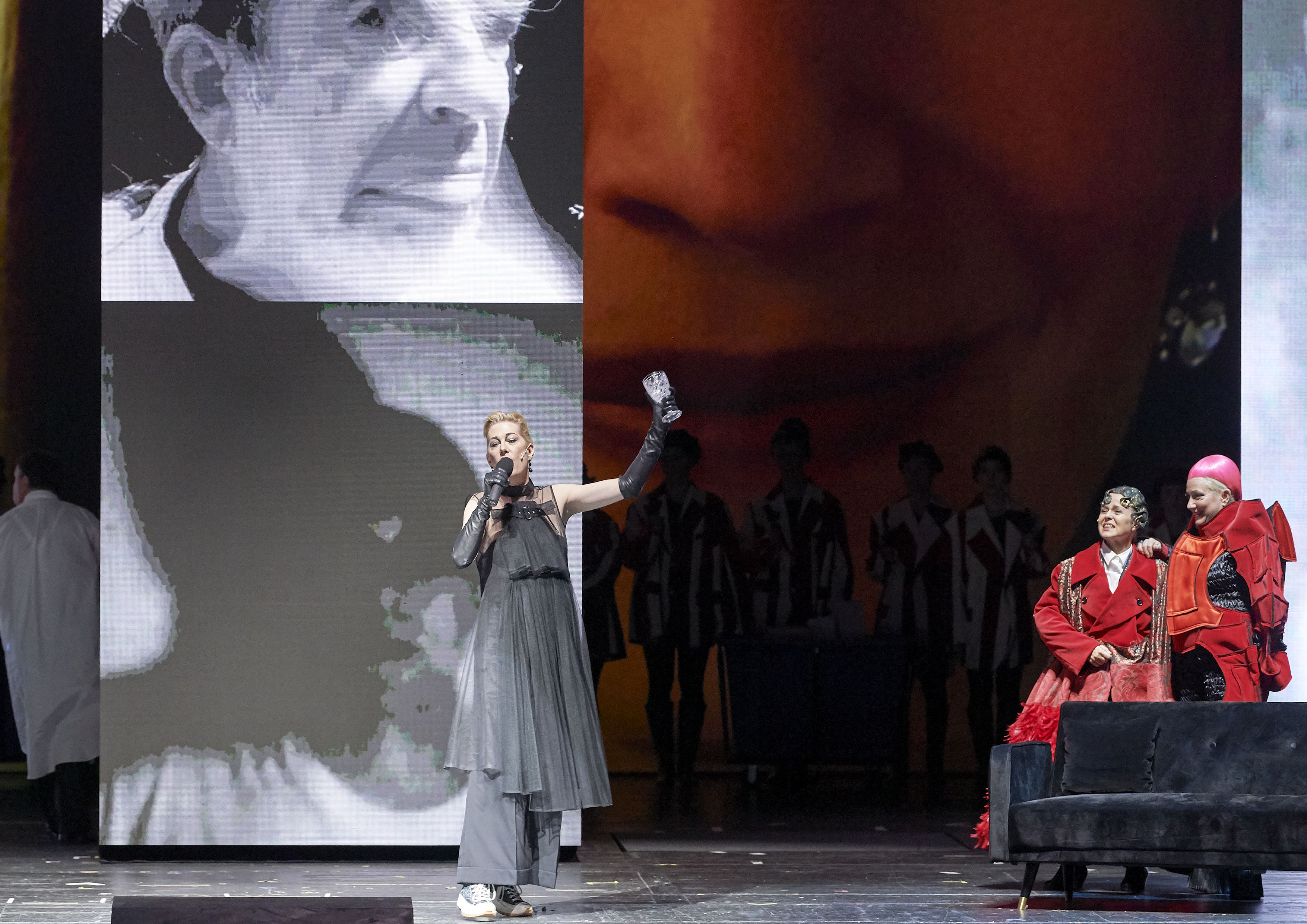 On the other hand, Orlando's journey throughout the centuries is expressed with blunt and cheeky music history quotations. "There are quotes from Monteverdi, Rossini, Stravinsky to Lady Gaga and a nice passage where I'm allowed to improvise with an electronic sample," explains Niggli. Neuwirth has precise and courageous ideas about the combination of musical genres. "She almost performs a genre-bending in parallel with the narrative gender-bending: Neuwirth's music is a bit like chewing gum: very elastic, but still cohesive."

Olga Neuwirth, Eleanor (extrait) 2014, Ensemble intercontemporain, Matthias Pintscher (conductor), Della Miles (voice)
Drums, electric guitar, wind instruments, sometimes jazz brass instruments play an important role also in other works by Neuwirth. "This is why she also composed a solo part for jazz percussion in this 'Opus summum', as she defines it herself. This is how I got this great, exiting assignment."
Interview Annelis Berger, 2.12.19 
In addition to conductor Matthias Pintscher, almost the entire artistic management team is female, with – for instance – particularly exciting costumes by Rei Kawakubo, chief designer of the fashion label "Comme les garçons".
Gabrielle Weber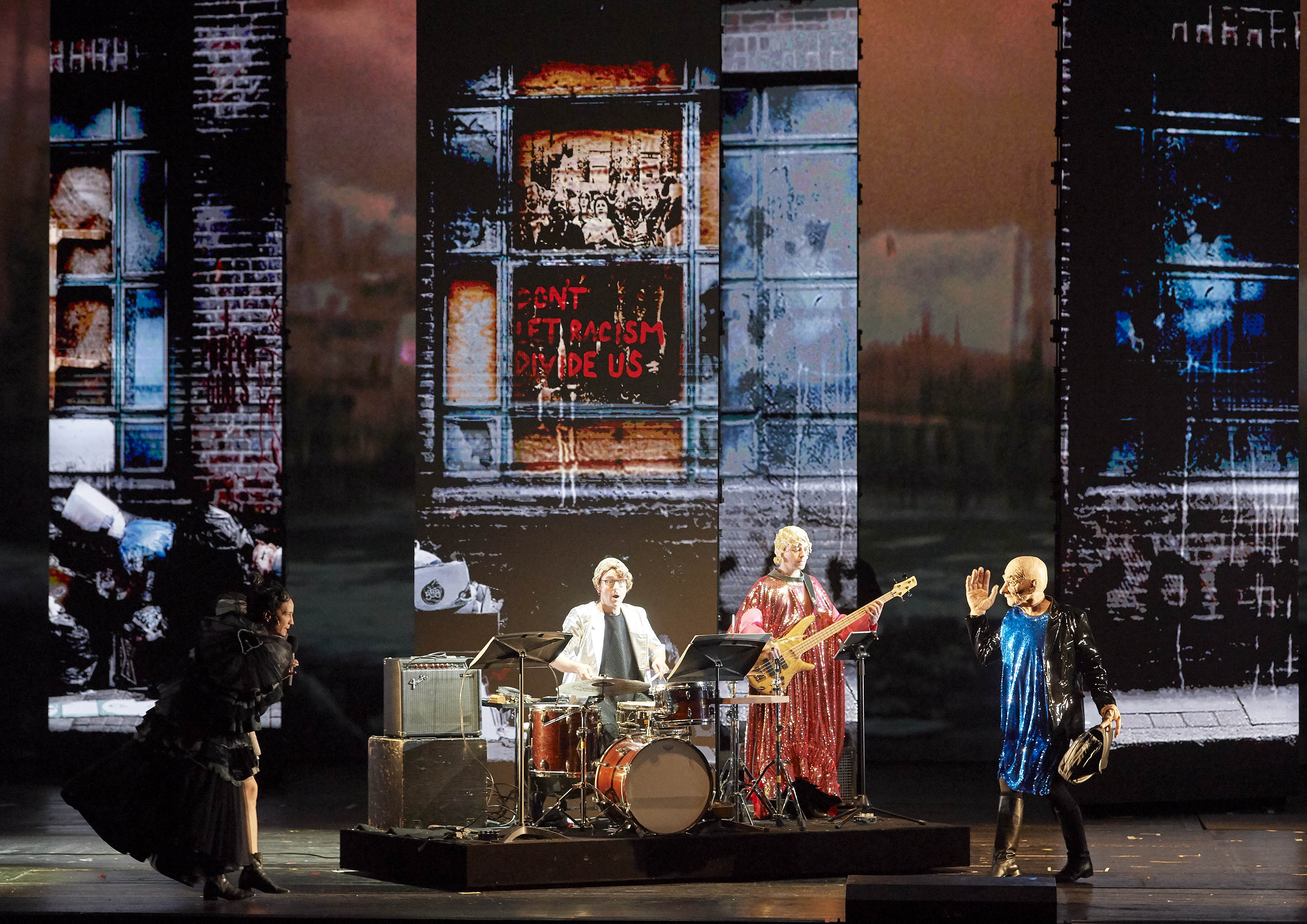 "For it is a love of oddities, of the paradoxical, the grotesque, virtuosity, exaltation and exaggeration that are the essence of this fictional biography, which aims to create a new morphology of a narration which is in a constant flow to create a fluid form. At all times it is also about (…) a sophisticated and highly subtle form of sexual attraction that rejects being pigeonholed in any one gender. As well as about refusing to be patronised and treated in a condescending manner – something that continually happens to women, with no end in sight" (Olga Neuwirth).
Wiener Staatsoper, Lucas Niggli, Olga Neuwirth, Justin Vivian Bond
Orlando @ Wiener Staatsoper: WP: 8.12.2019
further performances: 11., 14., 18., 20.12.2019
The performance of 18 December 2019 will be live-streamed on WIENER STAATSOPER live at home worldwide in HD.
Broadcaast SRF 2 Kultur: Musikmagazin, 7./8.12.2019
neo-profile: Lucas Niggli