Can a lake think? A musical tribute to the city of Biel
World premiere of Jean-Luc Darbellay's melodrama "Belena" on February 19, 2020 at Kongresshaus Biel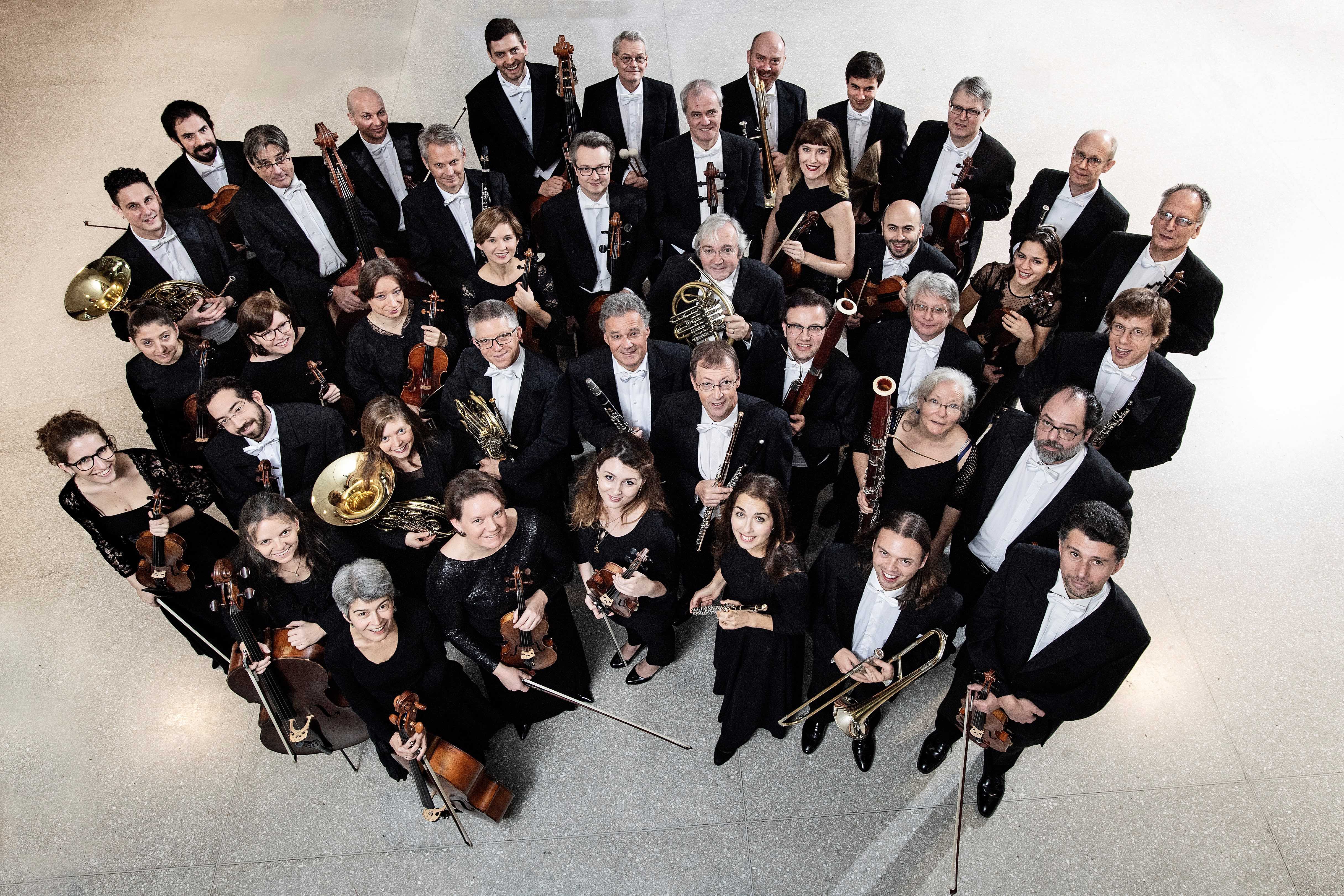 Cécile Olshausen
The Biel Solothurn Symphony Orchestra is celebrating its 50th anniversary and to mark the event, its main conductor Kaspar Zehnder has commissioned Bernese composer Jean-Luc a bilingual work focused on the city of Biel and its surroundings.
Accordingly, Darbellay decided to collaborate with two different writers: French-speaking poet and novelist François Debluë and Guy Krneta, who writes his poetry in Swiss-German-dialect, approaching their complex texts musically in the form of a melodrama.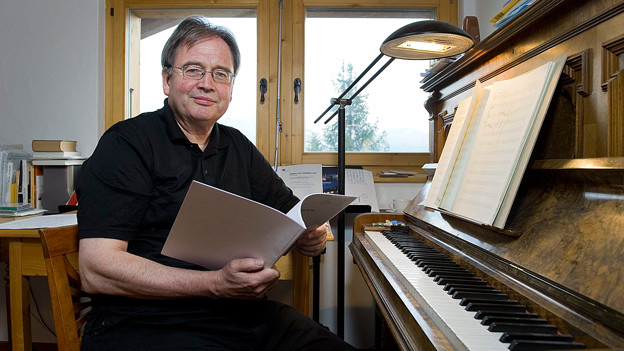 Rousseau and melodrama
This genre dates back to the late 18th century and is nowadays rather neglected. Between and on top of the music the words are spoken instead of sung. Its inventor is none other than the Geneva-born, French-Swiss philosopher and composer Jean-Jacques Rousseau, who in 1770 composed the very first melodrama in the history of music: "Pygmalion".
Rousseau is at the core of Darbellays composition, as François Debluë's text is based on a fictitious letter by Robert Walser concerning Jean-Jacques Rousseau, namely his stay on the St. Petersinsel in Lake Biel. Rousseau claimed to have spent the best time of his life there in the autumn of 1765. But the city of Berne's Secret Council expelled the famous philosopher, also from Môtier (Val-de-Travers), where he lived with his companion Thérèse Levasseur, where he was no longer welcome and – so the story goes – stones were thrown at them. This prompts Debluë to a wide rêverie about stones. "Je sais le langage des pierres". (French in the original text)
Guy Krneta reacts to Debluë's text with an artistic Berndeutsch language study and develops a monologue on water set on the shores of Lake Biel "Chan e See dänke? Was würd'r dänke, wen'r chönnt dänke? und Steine Het e Schtei mau grännet?". (Swiss-German in the original text)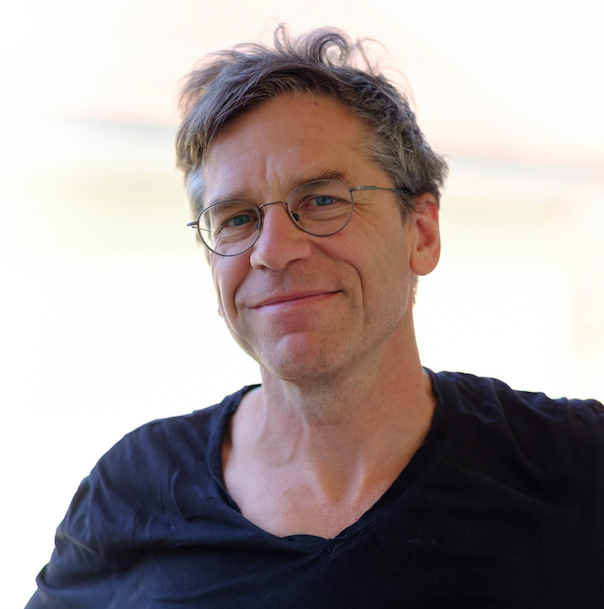 "Schifere" and "Steineln"
The act of "ricochet" or throwing stones to make them bounce on water – "ds'Schifere" in Bernese dialect – is the central connection between Debluë's and Krneta's texts. As Krneta puts it: "Wen e Schtei über ds Wasser gumpet, vo Oberflächi zu Oberflächi, chan i ahne, wi's isch gsi, wo d Schteine no gläbt hei, wo si gfloge sy wi Vögu" (When a stone jumps on water, from surface to surface, you can sense how it must have been, in the old days, when stones were still alive and flying like birds). In Debluë, it is round soft pebbles that bounce on water; if there were children there, they would compete in throwing them ("Steineln"). Mais il n'y a pas d'enfant (But there are no children) – in allusion to Rousseau, who placed his children in orphanages.

,Wenn ich denke', Guy Krneta for Jean-Luc Darbellay, Play SRF, Morgengeschichte, 5.10.2019
Jean-Luc Darbellay has decided to compose for this complex literary model, in a way that music does not try to compete with literature, but rather supports the words. The speaker should be able to develop freely and rhythm is therefore never precisely set. Sometimes music takes on an illustrative function, as for example in the case of stones flying over water. But often Darbellay simply leaves a chord to resonate or even completely renounces any presence of sound. In this way, both spoken languages come to full effect in their characteristic style and peculiarity.

Jean-Luc Darbellay, Pour une part d'enfance, für Sprecherin und Ensemble, Melodram über einen Text von François Debluë, 2018
The title "Belena" also refers to Biel, for the city's name can be traced back to "Bĕlĕna" in linguistic history, although researchers still don't know exactly what it refers to. Maybe a Celtic sun goddess? Or Belenus as a god of power? It remains a puzzle to this day – but fits this thoroughly "Biel"-related music-theatrical work perfectly.
Cécile Olshausen

Jean-Luc Darbellay, Belena, UA 19.2.2020 SOBS
The Biel Solothurn Symphony Orchestra makes its world premiere recordings available on neo.mx3, like the "Concerto for Violoncello and Orchestra" (world premiere) by Jost Meier,  recorded November 13, 2019 at the Kongresshaus Biel, you can stream here:
Jost Meier, Concerto for Violin and Orchestra, UA 13.11.2019 SOBS
Carnaval Bilingue, 6. Sinfoniekonzert SOBS, 19. Februar 2020, 19:30h, Kongresshaus Biel, Sinfonie-Orchester Biel Solothurn, Kaspar Zehnder – Leitung, Isabelle Freymond – Sprecherin
Programm:
Antonin Dvorak, Carnaval, Konzertouvertüre op. 92
Jean-Luc Darbellay, Belena, Melodramatisches Konzert für eine Sprecherin und Orchester
Joseph Lauber, Sinfonie Nr.1
Sinfonie Orchester Biel Solothurn, Jean-Luc Darbellay, Guy Krneta
Sendungen SRF 2 Kultur: Im Konzertsaal, Do, 26.3.2020, Di, 19.5.2020
neo-profiles: Jean-Luc Darbellay, Sinfonie Orchester Biel Solothurn