Basel Sinfonietta's next concert will be dedicated to Heinz Holliger's 80th birthday and on the same occasion, neo.mx3.ch – the new SRG platform – will be launched in the German-speaking part of Switzerland.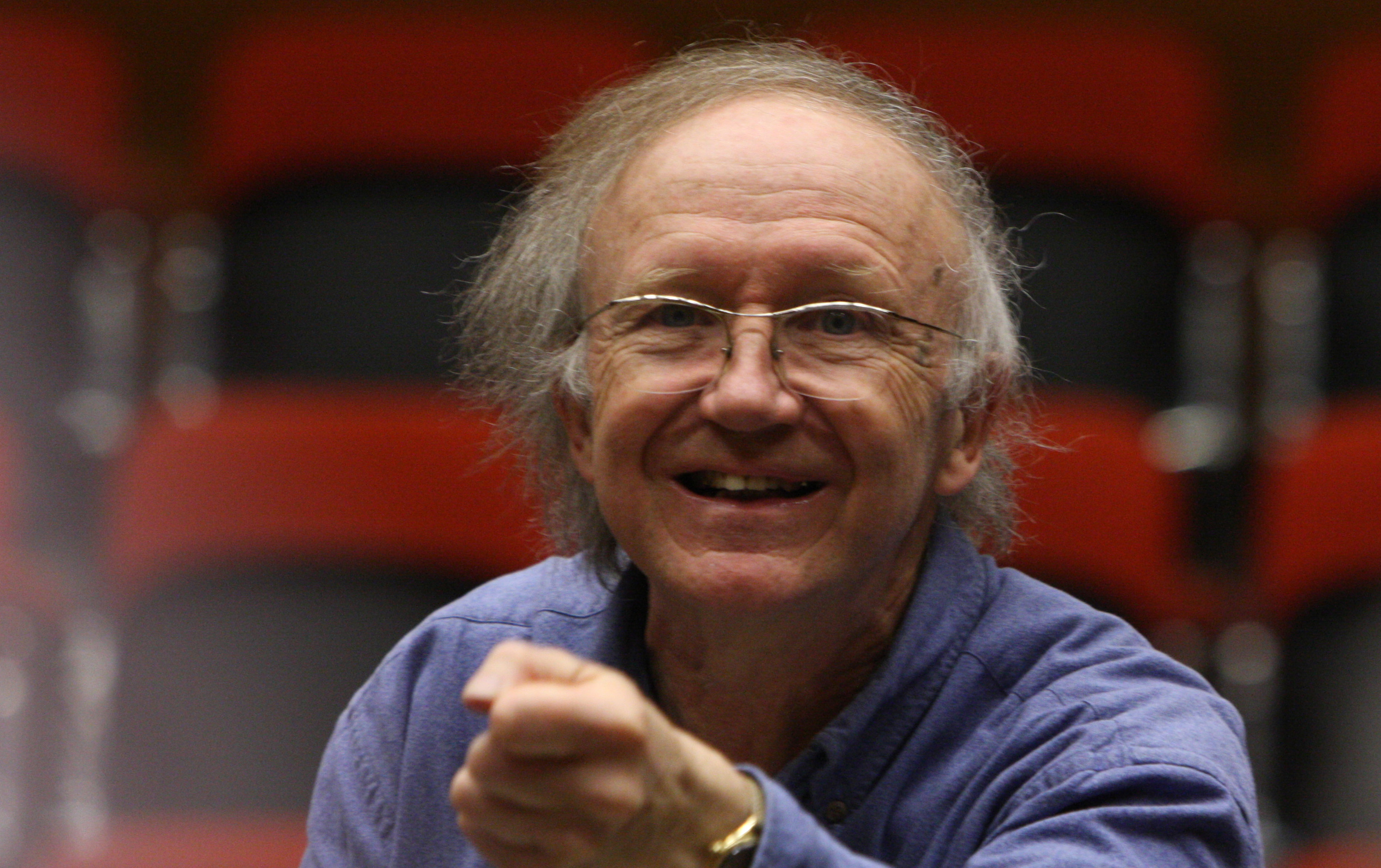 Thomas Meyer
The third seasonal concert presented by the Basel Sinfonietta, directed by Peter Rundel is entitled "Tausendsassa" (Jack-of-all-trades), referring to Swiss composer, oboist, conductor, pianist, etc. Heinz Holliger, whose role and contribution to Swiss music has been decisive over the last six decades. Here is not the place to present our readers the list of the many achievements and qualities gained by this musical personality, from his excellent interpretations to the instrumental inventiveness (the oboe sounds different after Holliger) and compositions, not to mention his enthusiasm for his colleagues and for literature. There wouldn't be enough room anyway.
I would rather like to emphasize – as a personal reminiscence – the unconditional, fervent passion with which this full-blooded musician engages himself. I first met him when I heard his "Siebengesang" many decades ago. From the first note of the oboe, one remains pervaded by this composition, which has considerably changed over the decades, but without losing its intensity.

Heinz Holliger, (S)irato, Monodie für grosses Orchester (1992), Basel Sinfonietta Musicaltheater Basel 2020
After his 80th birthday in May, Heinz Holliger has been honoured in many ways and places and never lost the occasion to support music by accepting the awards and tributes. The Basel Music Academy is currently focusing on Holliger, although he never permanently studied or taught there and numerous events are scheduled until March 9, while the Vera Oeri Library also houses a highly informative exhibition about the musician.
The composing interpreter
His music is now appearing in several facets at the Basel Sinfonietta as well. On one hand, the composer with his orchestral piece (S)irató from 1992, on the other hand the composing interpreter with two Liszt transcriptions, in which Holliger did not simply orchestrate late piano pieces, but so to speak, continued composing them into the orchestra. In his own words: "an attempt to "push" (transcribe) these two enigmas of the late Liszt – who stand like erratic blocks, but also signposts into the unknown of the late 19th century musical landscape – into my own way of communicating, thinking and so to speak retrieve them from my subconscious".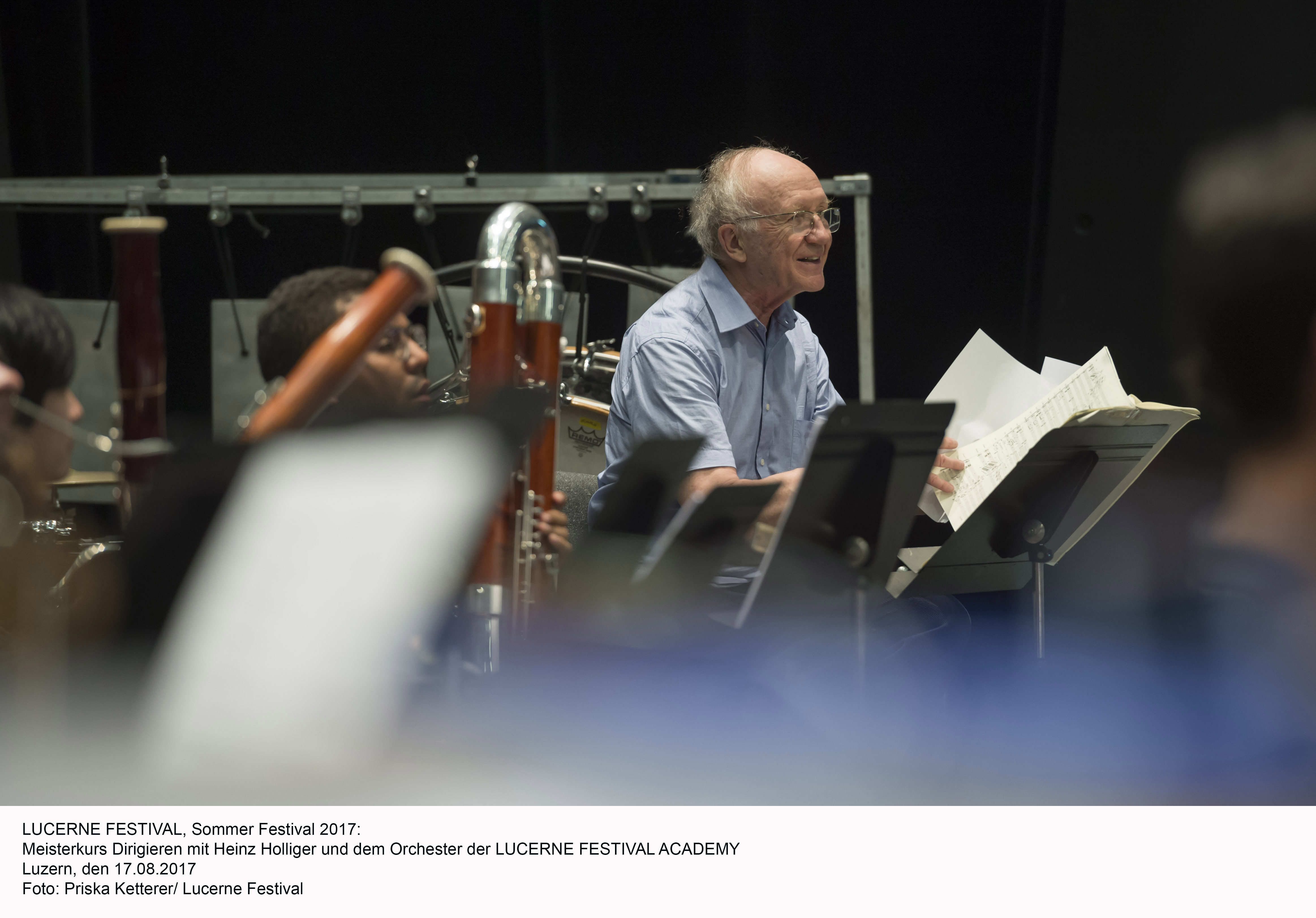 All his life, Holliger committed to the music of his colleagues, commissioned and/or conducted new pieces. Thus, the orchestral work "Tenebrae" by Klaus Huber, who died in 2017, will also be presented.

Klaus Huber, Tenebrae für grosses Orchester (1966/67), Basel Sinfonietta, Musicaltheater Basel 2020
In addition, a very recent piece by German composer, pianist and singer Steffen Wick: "Autobiography" will be performed for the first time in Switzerland, commissioned by the Basel Sinfonietta. The composition aims to describe that moment in which a whole life, condensed, passes by.
Steffen Wick, Autobiography, UA 2020 Basel Sinfonietta
Launch of neo.mx3 in the German-speaking part Switzerland
An excellent opportunity to present neo.mx3.ch – the new Swiss platform for contemporary Swiss music – which SRG has launched as pilot project in 2019.
Neo.mx3.ch offers an overview of the current composed and improvised musical landscape of the entire country, but also covers international events with a connection to Switzerland, such as the recent premiere of Olga Neuwirth's opera "Orlando" in Vienna with the participation of Swiss percussion soloist Lucas Niggli. A place for previews, portraits and debates, but also for discussions via the neo-blog, moderated by editor Gabrielle Weber. In addition, musicians, ensembles and cultural institutions can present themselves in sound, video, image as well as text.
At last, because neo.mx3.ch finally closes a gap that had been lingering in Swiss music since quite a long time. Save the date in your agenda and get ready for a big surprise, for we will not yet reveal what is planned on February 2, for the official Swiss-German launch.
Thomas Meyer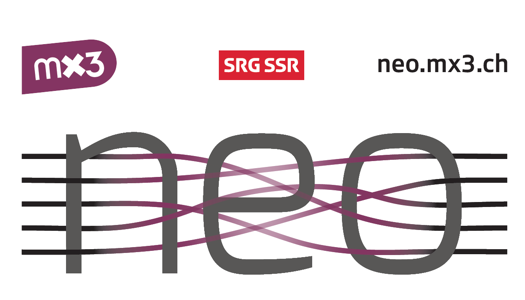 We are very much looking forward to your comments on the neoblog regarding text, concert, neo.mx3 launch as well as the Holliger series on SRF 2 Kultur!
2.2.2020, 19h, 3. Abo-Konzert Basel Sinfonietta, direction: Peter Rundel, Musicaltheater Basel
18:15h introduction: Florian Hauser talks with Heinz Holliger
Program:
Heinz Holliger, Zwei Liszt-Transkriptionen (1986)
Klaus Huber, Tenebrae (1966/67)
Stephen Wick, Autobiography (2017, CH-Erstaufführung)
Heinz Holliger, (S)Irató (1992)
Lancierung neo.mx3: Surprise-Talk:
Florian Hauser talks with:
Barbara Gysi, head radios & Musik SRF Kultur
Gabrielle Weber, curator neo.mx3
Katharina Rosenberger, composer
Basel Sinfonietta, Heinz Holliger, sonic space Basel / FHNW, Mondrian Ensemble, Klaus Huber, Steffen Wick

SRF 2 Kultur:
Kultur-Aktualität, 21.6.2019: Neue Schweizer Plattform für zeitgenössische Musik
Broadcasts SRF 2 Kultur:
Musik unserer Zeit, Mittwoch, 15.1.2020, 20h: Heinz Holliger und die Literatur
Neue Musik im Konzert, Mittwoch, 15.1.2020, 21h: Portraitkonzert Heinz Holliger
Musikmagazin mit Moritz Weber, Aktuell, 1./2.2.2020

neo-profiles: Heinz Holliger, Basel Sinfonietta, Klaus Huber, Mondrian Ensemble, Katharina Rosenberger