Concerto en Sol – the new cello concerto by grandmaster Wolfgang Rihm – will start its world premiere tour from January 20 onwards. "Sol" stands not only for the key but is also referring to the exceptional cellist Sol Gabetta, to whom the work is dedicated. In this interview Wolfgang Rihm talks about the background and the particular period of his life in which the piece was composed, but also tells us about inspiration and interpretation of his works.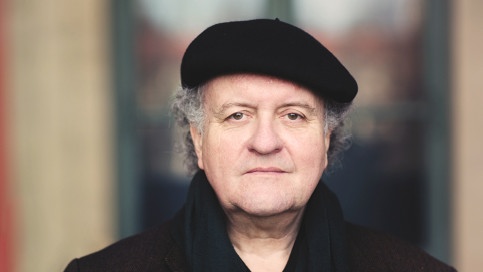 Gabrielle Weber
Mr Rihm, after being awarded the author prize for your lifetime achievement at the beginning of 2019, your creative frenzy continues. You are at currently in high demand as composer, covered with prizes and flooded with commissions and requests: What does it take to secure a commission and how did the new work for the Basel Chamber Orchestra come about?
Sol Gabetta asked me if I wanted to write a concert piece for her more than five years ago. I was very happy and set to work, but a serious illness got in the way and the sketches were left on the table. When I re-emerged in 2017, I immediately tried to continue the piece, which worked fine and I enjoyed it very much, so I was able to complete the concerto in the same year.
What is the piece's central idea?
It definitely relates on its dedicatee, whose melancholic elegance and powerful lines I appreciate very much. I didn't want to come up with heavy artillery, but rather linger in the area of transparency and not outwardly turned mobility. What I liked best was the idea that everything unfolds from a vocal perspective – but this is something that applies to almost all my concert works.
Inspiration – a form of enthusiasm
You once said: 'Inspiration is the only thing an artist possesses – it is all about putting inspiration into action': What does 'inspiration' mean to you?
Inspiration? Maybe it's a way of being enthusiastic? I can sense this in the fact that the many decisions involved can eventually lead to alternative paths that I would never have thought about at first. My advice: if an artist wants to be "consistent", he should not want to be inspired – that would only lead to confusion. But since I'm very good at confusion…

Wolfgang Rihm 'Marsyas', Lucerne Festival Academy, Leitung: George Benjamin , 1.9.2019
The solo part is tailor-composed for Argentinian-Swiss cellist Sol Gabetta. Gabetta's playing style is characterized by both temperament and intimacy. She says that she almost dances on the cello and inwardly sings while playing: (How) were you inspired by a distinctive interpreter like Sol Gabetta?
I try to imagine how the interpreter would handle and respond to my notes – other than that, I write what I imagine as music.
Dmitrij Schostakovitsch, 2. Cellokonzert, hr-Sinfonieorchester | Frankfurt Radio Symphony, Sol Gabetta, Pablo Heras-Casado, Alte Oper Frankfurt, 14. Juni 2019
You usually demand 'the extreme' from your performers, whereby things are dared that were unimaginable before the collaboration – how do you get such 'hidden' potential out of the performers?
You have to ask the performers that… I think the most important thing is to have something to interpret at all, opening several unexpected possibilities, even to the composer. Interpretation is the opposite of 'execution'. The best interpretation is probably the one that leaves a lot of incalculable things open, without stuffing the listeners with apparent certainties.
Melancholy – yes. But not too much darkness.
So every new work bears something unexpected for you too: were you surprised yourself while composing 'Concerto en Sol'?
I hope that the piece develops and flows naturally. As if an event were to emerge out of context and give rise to the next one.
What surprised me was that after a long experience of illness three years ago, I was able to keep a relative state of ease throughout the piece. Melancholy – yes. But not too much darkness.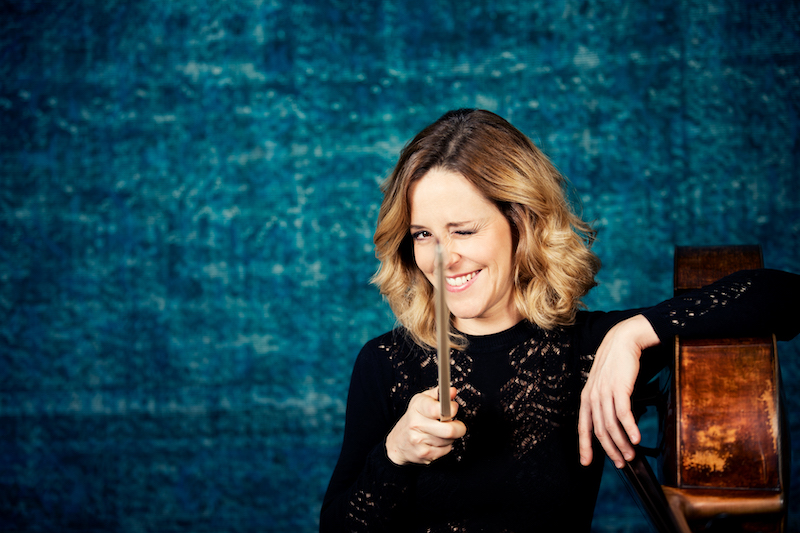 What can we expect in terms of sound and look forward to in particular? 
The possibility of some kind of casual – unspectacular achievement…
Interview Gabrielle Weber
The program will combine Igor Stravinsky's "Concerto in Re", composed for Paul Sacher in 1947 and commissioned by KOB for the orchestra's 20th anniversary, with Wolfgang Rihm's "Concerto en Sol" and will be complemented by Felix Mendelssohn's "Scottish Symphony".
The Geneva concert will be recorded by RTS and made available immediately on neo.mx3 in full length.

We are looking forward to your feedbacks on the individual concerts on the Neoblog!
Concerto für Sol, Kammerorchester Basel, Leitung Sylvain Cambreling
Igor Strawinsky, Concerto in Re für Paul Sacher, UA KOB 1947
Wolfgang Rihm, Concerto en Sol für Sol Gabetta, Auftragswerk KOB, UA
Felix Mendelssohn Bartholdy, Sinfonie Nr. 3 a-moll Op. 56 ('Schottische')
concerts
Montag, 20.1., 20h: Genf, Victoria Hall
Dienstag, 21.1. 19:30h: Zürich, Tonhalle Maag
Mittwoch, 22.1. 19:30h: Bern, Kultur Casino
Donnerstag, 23.1., 19:30h: Basel, Martinskirche
Freitag, 24.1., 20:30h: Grenoble | F, MC2: Auditorium
Sonntag, 26.1., 20h: Freiburg | D, Konzerthaus
broaadcaasts SRG:
21.1.20: Kritik UA Genf in Kultur kompakt
22.1.20, 22h: SRF Kulturplatz
25.1.20, 10h / 26.1., 20h: Musikmagazin, Café mit Sol Gabetta
30.1.20, 20h: RTS Espace deux: Le concert du jeudi
20.2.20, 20h: SRF 2 Kultur: Im Konzertsaal
neo-profiles: Kammerorchester Basel, Lucerne Festival Academy, Lucerne Festival Alumni, Sol Gabetta, Wolfgang Rihm