More diverse and gender-equity oriented practices in New Music: Vision, Option or Must?
In mid-November, three days of meetings and conferences with international figures were held at the Zurich University of the Arts (ZHdK) in order to exchange experiences and visions regarding the future.
'Positionen'-Editor Bastian Zimmermann was there and draws his conclusions.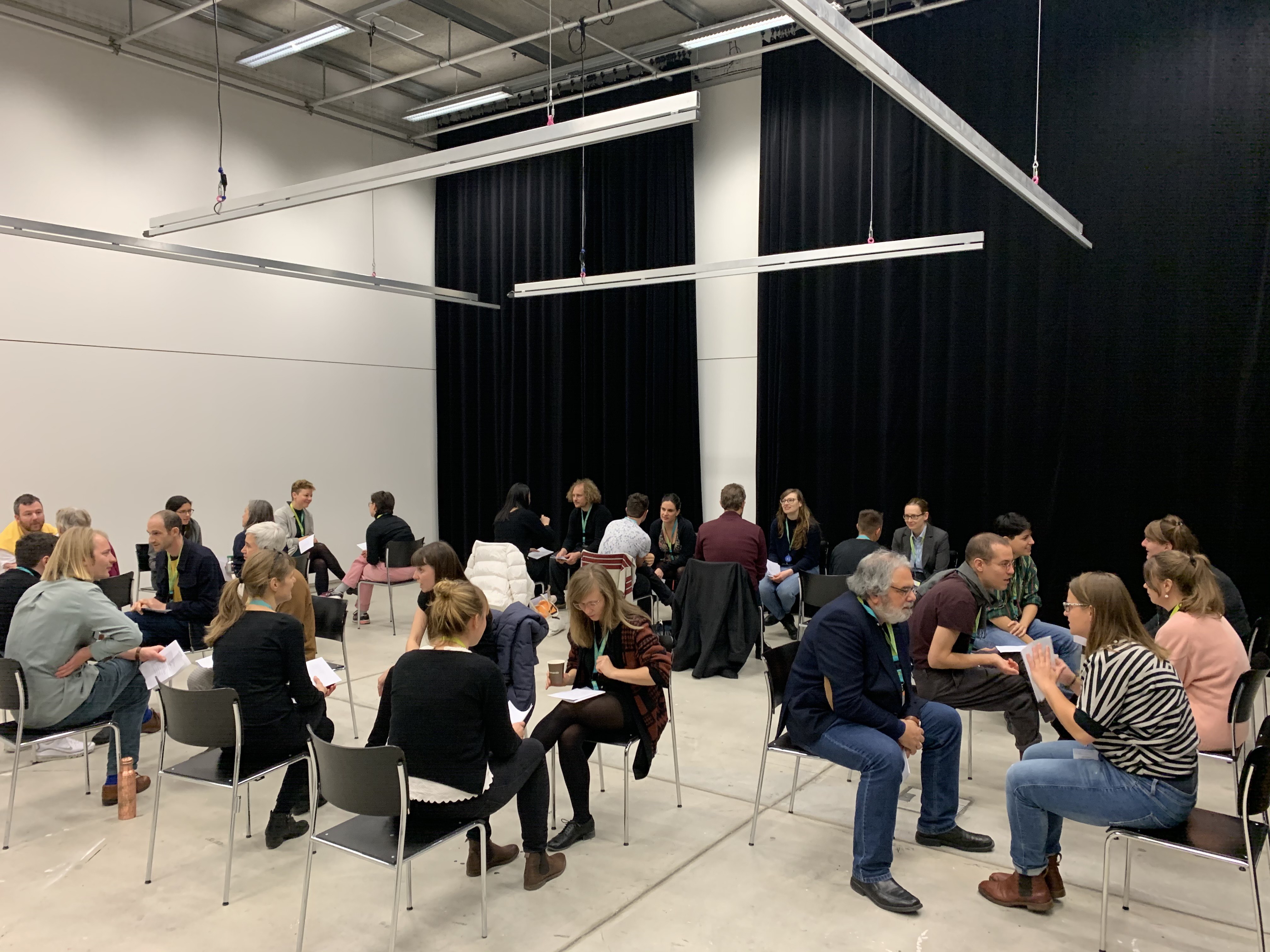 GRiNM Network-Conference ZHdK © Gender Relations in New Music/ Gözde Filinta
Quite far from the first and kind of subversive meeting held in a camping tent during the Darmstadt Summer Courses 2016, the GRiNM (Gender Relations in New Music) group is rapidly growing into an important platform where gender and diversity issues in contemporary music can be addressed and debated. The loose group of committed protagonists in the field of contemporary music met at the ZHdK and for the first time without the need to bind to another New Music festival.
They came together from Berlin of course, but also different parts of Europe and even Canada, with the mutual goal to present projects and strategies aiming at the development of a more diverse musical world based on gender equity, learn from each other and – at best – initiate and decide on new projects together. Although the rather unpleasant wish of an "outcome" usually hovers over so-called "network meetings", this weekend undeniably enjoyed some kind of general "flow". This may well be due to the fact that the GRiNM co-founders Meredith Nicoll, Brandon Farnsworth, Lucien Danzeisen or Rosanna Lovell, as well as all those who joined them, are driven by a real concern: The horrendous imbalance in the music business with partly 100 percent white male economy to be pointed out and concretely brought into an opposite "even harder imbalance". Through actions such as statistical analyses, their publication and a call for change, GRiNM drew attention to the imbalance so successfully that currently vacant artistic leadership positions are hardly filled 'only' by men.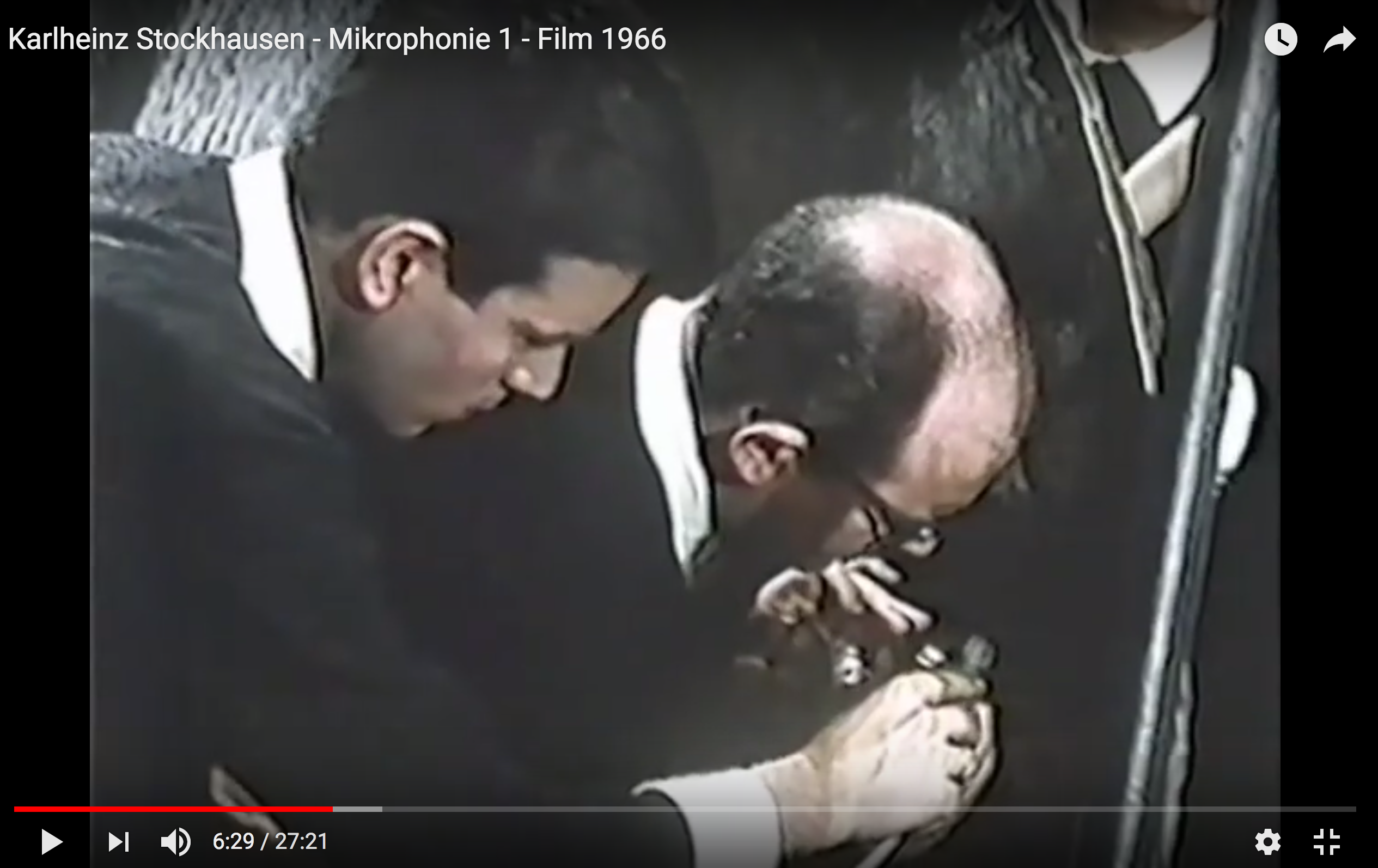 As a result of this attention, numerous leading male actors gathered in Zurich to reflect on the music business as well as their own work. Thorbjørn Tønder Hansen from the Ultima Festival in Oslo for example, who reported on the challenges of implementing changes or experiments like an all-female festival into a large complex of cooperation partners and donors. Dahlia Borsche discussed these difficulties within the DAAD (Deutscher Akademischer Austauschdienst).
The network for women and non-binary persons Konstmusiksystrar (Art-Music-Sisters), represented by Anna Jackobsson and Rosanna Gunnarsson, presented, among other topics, a possible radical breaking through statute regarding common curatorial conventions: The idea to chose works received through calls for application randomly – which is in many ways challenging for the current mindset, an issue that has been subsequently discussed further.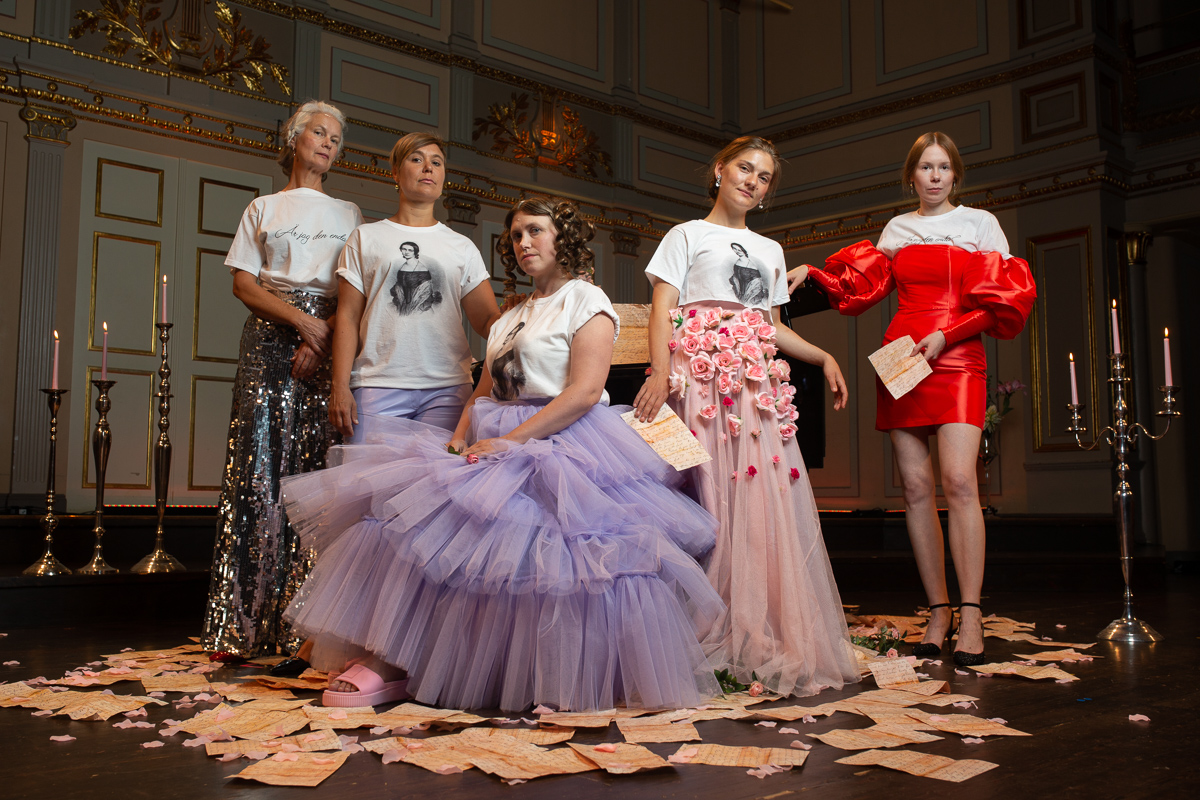 Konstmusiksystrar – sisters in contemporary music ©Hampus Andersson
There have also been attempts to discuss a "Global Music Network Initiative", but this turned out to be a somewhat utopian undertaking with regard to inclusion and exclusion of musical genres and practices.
Each one of the three days started with a keynote speech, on the first day by Christina Scharff, a brilliant rhetorical and analytical lecturer at King's College in London, on the thought of gender categories in contemporary music. Most productive, however, were the multiple initiated, moderated, but still open discussions and round tables among some 40 participants: On the basis of individual statements, such as "how to deal with the strengthening right-wing movement in the curatorial/artistic context", the group discussed solutions in a lively and focused manner. And all this within a GRiNM framework in which more and more people who want to change something in the hierarchically organized music business will be able to gather in the future.
Bastian Zimmermann
Some of the most recent engagements on the Swiss side were presented by Serge Vuille for Contrechamps Geneve, ZHdK and FHNW, Global Music Network Norient, Katharina Rosenberger from San Diego or SONART, Musikschaffende Schweiz.
Überläufer – Eine performative Klang-Raum-Komposition zu Wandel und Migration (Trailer), UA 2019 ©ZeitRäume Basel 2019
There is still quite some work to be done in Switzerland: Join in the discussion, share your experiences, thoughts and suggestions here on this blog. We are happy to exchange views on gender and diversity in New Music.
Whishing you a great start into the new year!
Gabrielle Weber, Editor/Curator of neo.mx3.ch
GRiNM, positionen.Berlin, Ensemble Contrechamps Genève, FHNW | Sonic Space Basel, Norient-Space, SONART – Musikschaffende Schweiz, Katharina Rosenberger
Read also: Neo-Blog:
GRiNM? = [GRiNäM]!: Interview with Brandon Farnsworth by Gabrielle Weber
Ensemble Contrechamps Genève – Expérimentation et héritage: Interview Serge Vuille / Contrechamps by Gabrielle Weber
Neo-profiles: Zürcher Hochschule der Künste, Contrechamps, Festival ZeitRäume Basel, Katharina Rosenberger