Summer series for Swiss Music Prize No. 3: A special prize goes to Kunstraum Walcheturm, as – according to the jury – the concert venue "occupies an outstanding position for the further development of experimental music and art in Switzerland".
Jaronas Scheurer spoke to its artistic director Patrick Huber.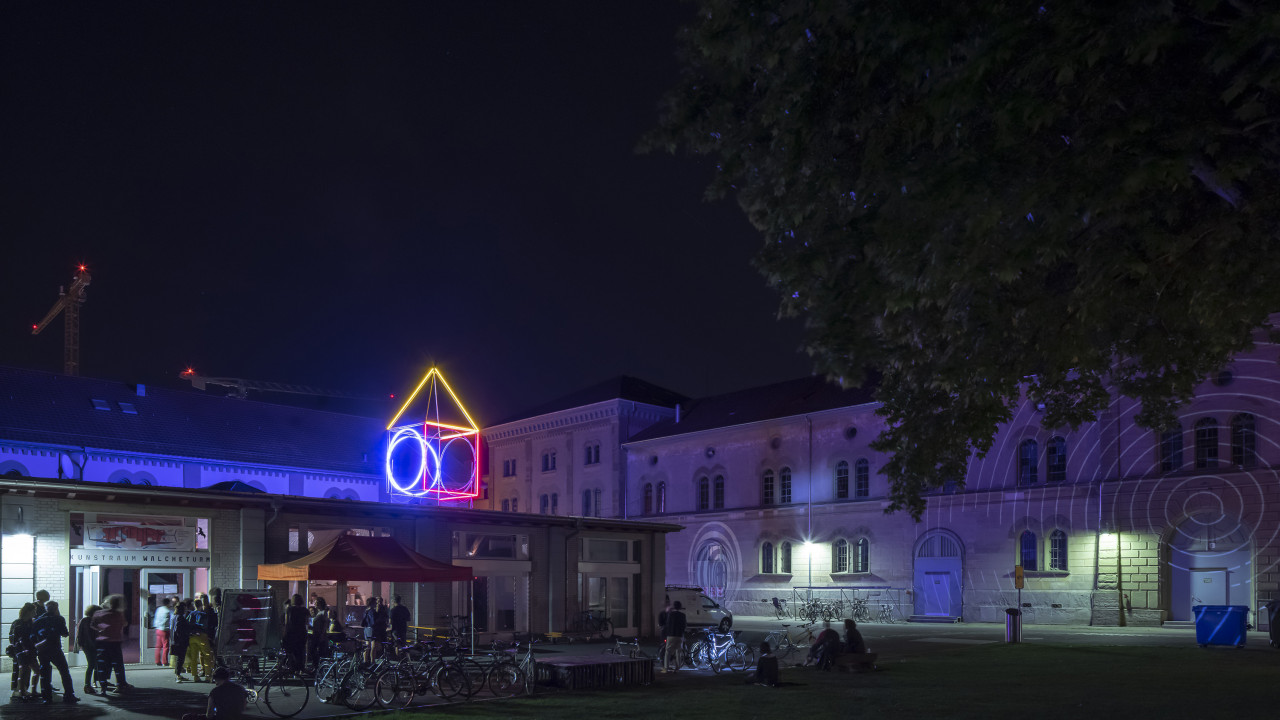 Jaronas Scheurer
I meet Patrick Huber while he is supervising the set-up of a party to take place that same evening. The party has rented the room and there is a lot to explain and negotiate. Huber is also about to go on holiday: Between discussions with the sound engineers, briefings for the bar staff and final holiday preparations, he still finds time for an interview. Being in-between things, i.e. different projects, parties, experimental music, contemporary art and experimental film, in-between-ness seems to be a modus operandi for Patrick Huber and the Kunstraum Walcheturm: "This place shouldn't really exist," he says during the interview.
This venue – the Kunstraum Walcheturm in the old Zeughaus courtyard, about 10 minutes' walk from Zurich main station – is the city's most important venue for contemporary and experimental music and it received one of this year's special music prizes from the Federal Office of Culture (BAK).
Walcheturm Gallery

How is it, that Walcheturm came to be known primarily for exciting concerts and less for exciting art? After all, it was founded in the 1950s as an association to promote young Swiss art and artists. And in the 1980s, the now internationally renowned art dealers Eva Presenhuber and Iwan Wirth moulded it into one of the most important places on the Zurich art scene, named after its first location on Walchestrasse. "At some point it became clear, that an association was not the right vehicle for an internationally active gallery with such commercial endeavour", says Huber. A spin-off took place in the mid-1990s, from which the Eva Presenhuber and Hauser&Wirth galleries emerged. The Walcheturm association then went through a difficult phase before the association's management was handed over to Patrick Huber in 1999. Huber applied with the vision of turning the gallery into an art space: "A rupture – not a gallery, nor an art market anymore – but an art space," as Huber outlined his idea at the time.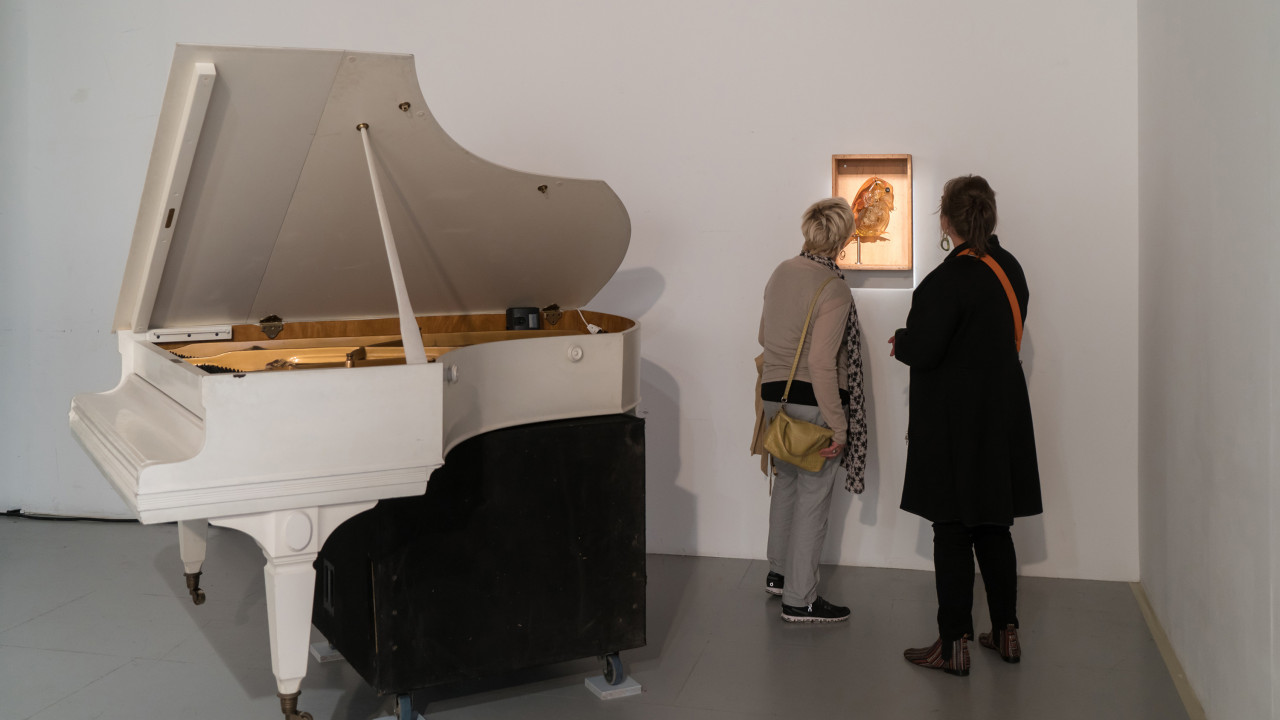 Luigi Archetti: LAVA – Part 01, Label Karluk 2021
From gallery to art space

Patrick Huber already had a lot of experience in organising exhibitions, parties and festivals. He had been organising parties since the 1980s: techno, hip hop, drum'n'bass, curating exhibitions in off-spaces and, since 1998, the experimental film festival VideoEx.
"When I took over, there were no members, so to speak, and there wasn't even a hammer at hand, to hammer in nails for the artworks." However, this also had its advantages, as it allowed him to create something from scratch. He was able to build on a large network of friends on one hand and his experience as a party organiser on the other. "For the first few years, parties, often techno parties, financed the art space." The income generated from the big evening parties was channelled into the art space and the exhibitions during the day. "I didn't even realise back then that one could apply for financial support," Huber says with a laugh. But the Walcheturm art space soon had to move. Fortunately, they were accepted for the current location in the old armoury. "We got the key in January 2002. The key opened a dusty room. It was 5 degrees outside and the same temperature inside. Gravel on the floor, not much else. There wasn't much money, but there was a big deal of help, a whole group of people: Someone was able to drive an excavator and dredged out a few cubic metres of gravel. Others were able to install electricity, someone installed heaters, etc." says Huber, describing the move. "Then, in May, the floor was installed and the experimental film festival VideoEx was held for the first time. In August, there was an official opening with a project featuring 12 drummers. A performance, categorised as art, with twelve drummers playing."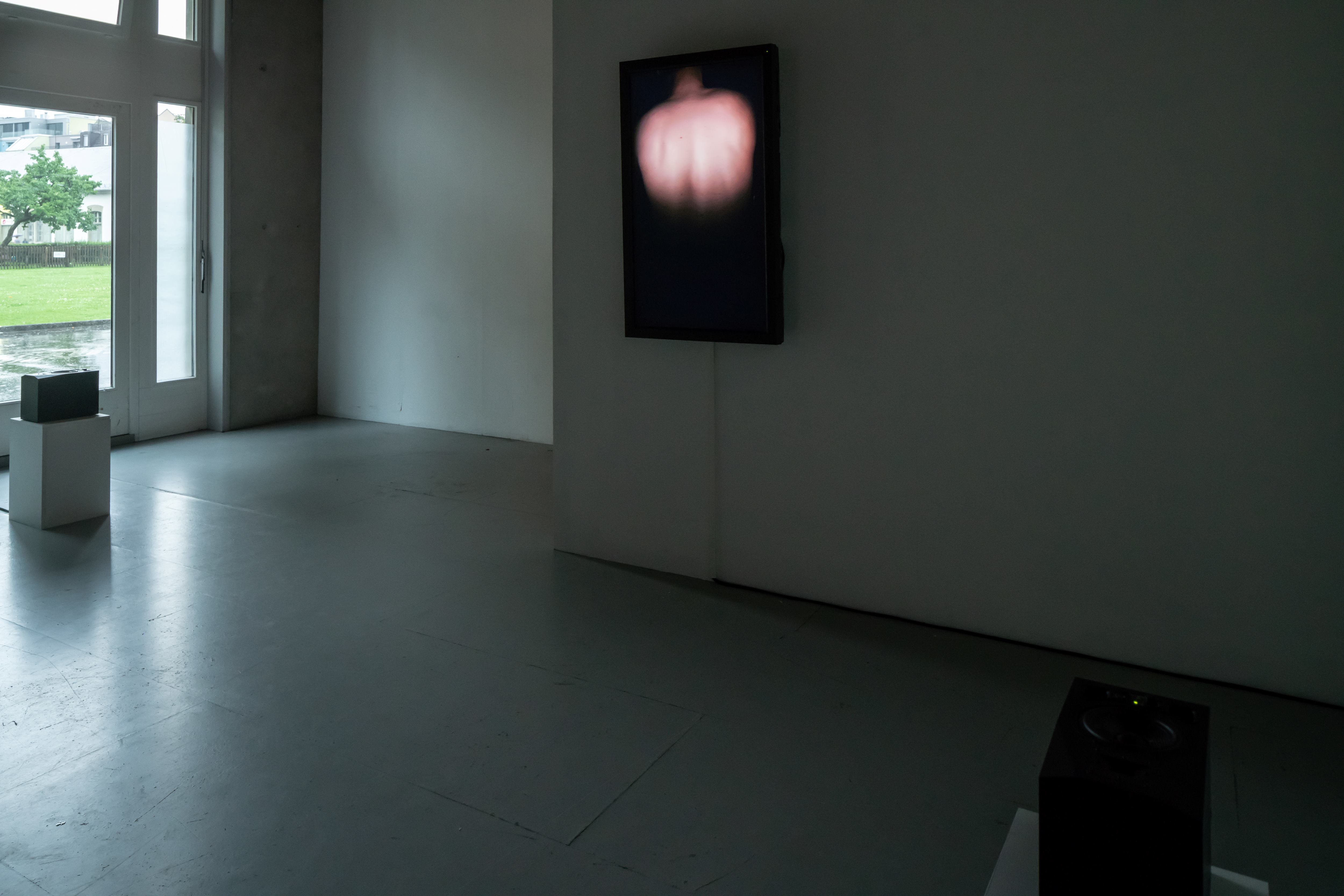 Katharina Rosenberger: REIN, Basel Sinfonietta under the direction of Baldur Brönnimann, premiere 2019 in Basel
From contemporary art to experimental music

The transition from exhibition space for contemporary art to a venue for experimental music seemed to be already apparent at the opening. "I was interested in contemporary, experimental music. I found it to be exciting. But there also seemed to be a need for such a space in Zurich. Because there has always been space for contemporary art in Zurich," says Patrick Huber, explaining the change.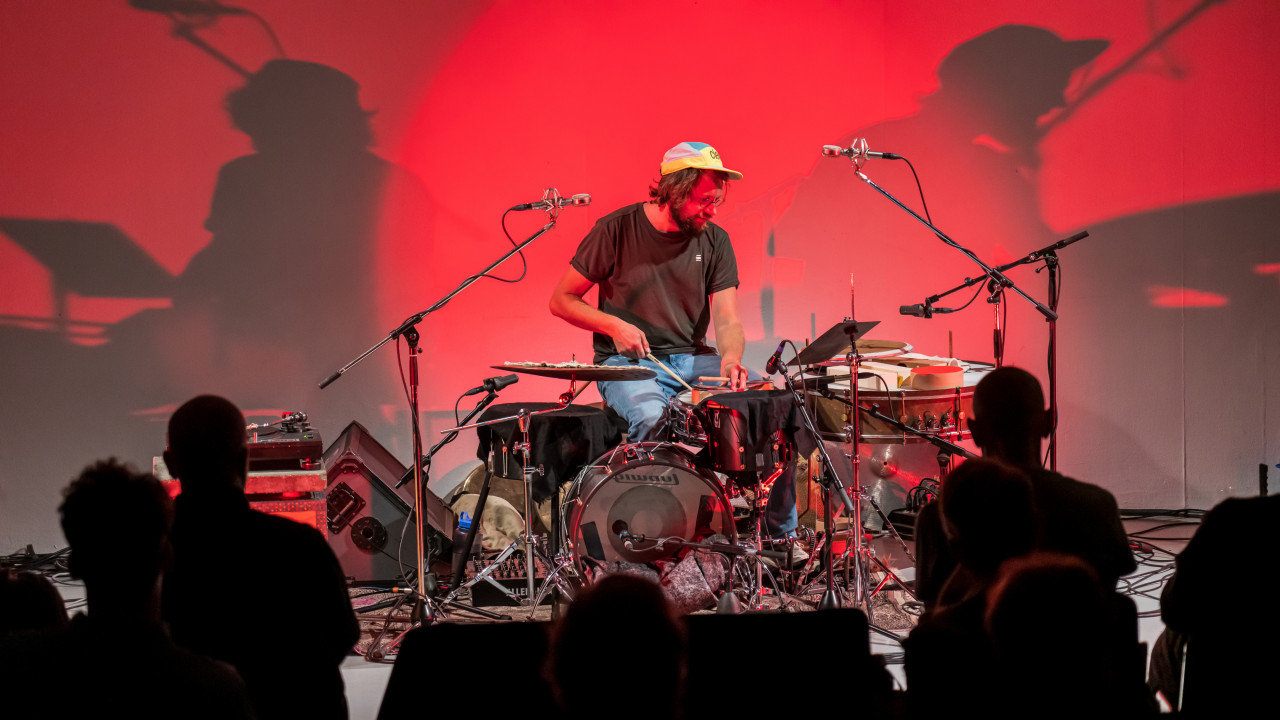 Julian Sartorius: Locked Groove 093, Label OUS 2021
These days, Walcheturm hosts mainly concerts. In addition to several important festivals such as VideoEx, Sonic Matters, Taktlos Zürich and FemaleClassics, musicians and ensembles play somewhere between noise, free improvisation, new music, sound art and free jazz. Patrick Huber receives numerous requests for concerts, but the problem with the programme is funding. The Kunstraum Walcheturm is supported by the canton of Zurich, which barely covers the rental expenses. Beyond that, they have no budget, so to speak. "The amazing thing about Walcheturm is the musical diversity despite the tight financial guidelines," says Huber. For this to work, a good deal of pragmatism and common sense is required. In concrete terms, the groups that play at Walcheturm, finance the place depending on the level of their own funding. "If the other side has a yacht, then please let our side have some money too, if they're in a small rowing boat, then we can row around too. We've always done that," says Huber with a laugh. "On paper, our calculations don't actually work out. But somehow they do."
And so they carry on – the impossible space in the centre of Zurich: two to four concerts a week, with the help of friends, a healthy dose of pragmatism and, above all, a lot of love and commitment to the music.
Jaronas Scheurer
The season 2023/2024 of the Kunstraum Walcheturm startet on the 2nd of September with an anniversary concert of the Collegium Novum Zürich.
Further events: https://www.walcheturm.ch/agenda/
Broadcasts SRF Kultur:
SRF Kultur online, 11.5.23: Trompeter Erik Truffaz erhält den Grand Prix Musik, Redaktion Jodok Hess.
Musikmagazin, 22.7.23, Carlo Balmelli: Ein Leben für die Blasmusik, Redaktion Annelis Berger, Musiktalk mit Carlo Balmelli (ab Min 9:40).
Musikmagazin, 17.6.23, Inspirationen mit offenem Ende: Die Vokalkünstlerin Saadet Türköz, Redaktion Florian Hauser, Musiktalk mit Saadet Türköz (ab Min 8:38).
Musikmagazin, 13.5.23, Schweizer Musikpreise 2023, Redaktion Florian Hauser, Musiktalk mit Katharina Rosenberger (ab Min 4:55)
Neo-profiles:
Kunstraum Walcheturm, Luigi Archetti, Katharina Rosenberger, Julian Sartorius, Collegium Novum Zürich, Martin Lorenz, Sebastian Hofmann, Insub Meta Orchestra, Sonic Matter,