Friederike Kenneweg: 20 Years of Mondrian Ensemble: Anniversary Concerts  
20 years already: the Basel based piano quartet Mondrian is celebrating its anniversary and the good thing is that some of the concerts planned for the occasion can now actually happen.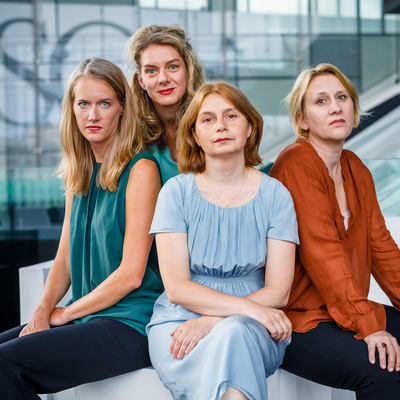 Friederike Kenneweg
This year's concert season was somewhat uneven and not only for the Mondrian Ensemble: too many events have been cancelled, postponed or had to be live-streamed online. But for Tamriko Kordzaia (piano), Ivana Pristašová (violin), Petra Ackermann (viola) and Karolina Öhmann (violoncello) it was even worse as they were planning to celebrate their ensemble's 20th anniversary. The anniversary concert in autumn 2020 could take place with reduced audience. The Walcheturm event in Zurich however had to be streamed. The only advantage being that it is now accessible to everyone online.  
Connecting lines between the ages 
Bringing together common practice period and contemporary music has been Mondrian Ensemble's characteristic for 20 years and their anniversary programme was no exception. A string trio by Schubert and four fantasy pieces by Schumann were combined with works by Martin Jaggi (*1978), Jannik Giger (*1985) and Madli Marje Gildemann (*1994). This allows a better perception of the different connections between musical periods, but also highlights contrasts and further developments all the more clearly. As the four musicians do not limit themselves to one period, but consider the entire history of music up to the present day for their concert programmes, they repeatedly uncover astonishing things – for example, parallels between the melancholy beauty of English Renaissance music and the slow pulsation of a piece by the Austrian Klaus Lang, or enable the audience to experience a very special kind of time travel, performing a piano trio by Schubert and a piano quartet by Morton Feldman in immediate succession.  
Another important aspect is that the ensemble keeps contemporary compositions in its repertoire and plays them on various occasions over the years, allowing them to develop and unfold like interpretations of classical works. This is hardly possible in the new music business, focusing mainly on world premieres.  
Great importance is also attached to working closely with the composers – sometimes over long periods of time, for example, Dieter Ammann, as the work on the world premiere of his string trio "Gehörte Form" ("Heard Form") from 1998 led the founding members Daniela Müller on violin, Christian Zgraggen on viola and Martin Jaggi to form an ensemble in 2000. 

Dieter Ammann, Gehörte Form – Hommages for string trio 1998, in house-production SRG/SSR
The joining of Walter Zoller on piano, opened new possibilities and allowed them to perform string and piano trios as well as piano quartets from all periods. The ensemble still makes full use of the flexibility that this instrumentation brings in its programming. Thus, solos or duets can also be found in the various possible combinations. 
Different combination possibilities 
Another composer who has accompanied the ensemble for a long time is Jannik Giger from Basel. Their collaboration was for the piece "Intime Skizzen", as the musicians rehearsed compositional sketches by Leoš Janáček, Jannik Giger was present with his camera. The finished work offers insights into the musicians' rehearsal rooms via a video screen, showing the piece's appropriation process. In addition, the ensemble plays the Janáček fragments as well as the additions that Giger composed on stage. In the meantime, Giger's piano trio "Caprice" from 2013 and string trio "Vertige" have also become part of the ensemble's regular repertoire. 
Jannik Giger, Vertige for string trio 2020
The ensemble not only recorded a portrait CD with Austrian composer Thomas Wally (Jusqu'à l'aurore, col legno 2020), but will also perform with him on stage in May, as Wally is also violinist. In the upcoming concerts, Ivana Pristašová, Petra Ackermann and Karolina Öhmann will also join the string quartet. For the BLACK ANGELS programme, they will perform the 1970 piece of the same name by George Crumb, which refers to the Vietnam War, with electronically amplified string instruments. Tape recordings are added to the string quartet in Steve Reich's Different trains (1988), which also refers to war – reflecting on the importance of trains during the Second World War.   
50 years of women's suffrage in Switzerland – a playable oven  
The programme planned for autumn 2021 revolves around the 50th anniversary of women's suffrage in Switzerland. A first glimpse will be given on June 4, with the premiere of "Garzeit" by artist duo LAUTESkollektiv.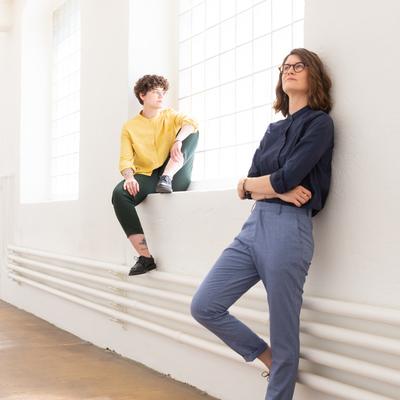 LAUTESkollektiv is composer Stephanie Haensler (*1986) together with designer Laura Haensler and "Garzeit" is a multi-part piano quartet in which the usual instruments of the Mondrian Ensemble will be complemented by a playable oven.
This conveys part of the aesthetics and everyday life of women around 1971.
During the composition, switches, levers and knobs are operated by the musicians and influence the soundscape.  

Stephanie Haensler: Ein Schnitt for string quintet 2019, in house-production SRG/SSR
The full programme also features several pieces by female composers of different periods and generations – from Clara Schumann (1819-1896), via Elfrida Andrée (1841-1929) and the almost forgotten St. Gallen composer and poet Olga Diener (1890-1963) to Rebecca Saunders (*1967) and Katharina Rosenberger (*1971). 
Mondrian Ensemble's programme, in which the piece "the ocarina chapter" by Christoph Gallio was to be premiered was eventually postponed to 2022. The piece has been commissioned by the ensemble to the Swiss composer and the concert was planned to be meeting of the ensemble with voice artist Theo Bleckmann from New York – an artistic encounter that the situation unfortunately does not permit at the moment.
Friederike Kenneweg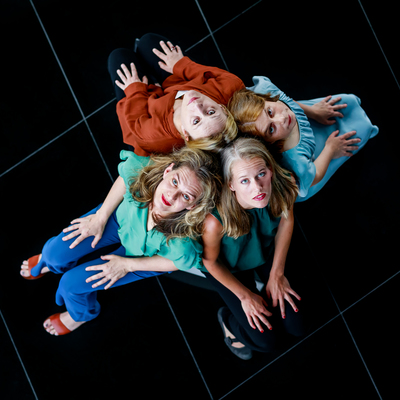 BLACK ANGELS with Thomas Wally will be performed again on May 7 and 8 (Gare du Nord Basel, Walcheturm Zurich).  
Garzeit's world premiere will take place on June 4, at Historisches Museum, Baden and its world premiere tour (Zurich, St. Gallen, Chur, Basel) will run until November 1, 2021.
The tour with world premiere by Christoph Gallio has been postponed to 2022. 
Thomas Wally, Ivana Pristašová, George Crumb, Steve Reich, Madli Marje Gildemann, Klaus Lang, Morton Feldman, Daniela Müller, Walter Zoller, Leoš Janáček, col legno, Laura Haensler, Olga Diener, Clara Schumann, Rebecca Saunders, Elfrida Andrée, Theo Bleckmann
Sendung SRF 2 Kultur:
Blick in die Feuilletons, 8.12.20, 20 Jahre mutige Kammermusik – das Mondrian Ensemble hat etwas zu feiern (ab Min 24): a portrait by Gabrielle Weber
Neo-Profiles:
Mondrian Ensemble, Tamriko Kordzaia, Karolina Öhman, Petra Ackermann, George Crumb, Klaus Lang, Martin Jaggi, Jannik Giger, Dieter Ammann, Stephanie Haensler, Katharina Rosenberger, Christoph Gallio, Gare du Nord, Kunstraum Walcheturm