Archipel, Geneva's Contemporary Music Festival, will take place live and stream online from 16 to 25 April. Archipel sous surveillance, the festival web TV, brings the performances live into the audience's homes.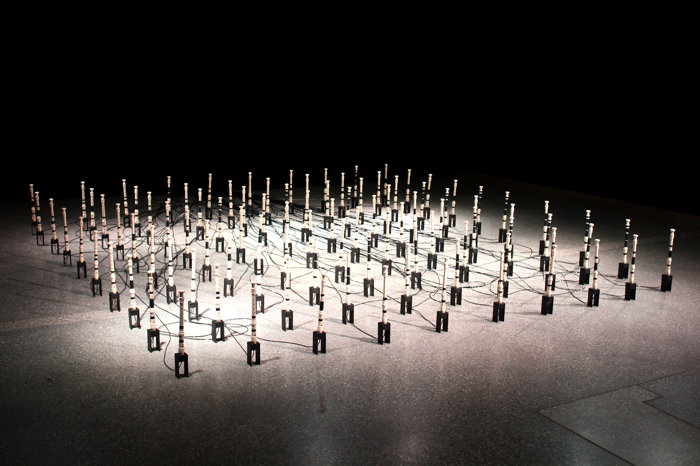 Gabrielle Weber
2020 was a special year and this in many ways for the legendary Geneva Festival. After many years of directorship by musicologist Marc Texier, a new duo of directors took over. Marie Jeanson – who has a background in experimental and improvised music- and Denis Schuler – composer and artistic director of Geneva's Ensemble Vide – want to turn the festival upside down.   
The new artistic director duo explained their vision of the ideal festival to me last spring, shortly before the planned launch. Their vision was to be implemented in an exemplary way through a one-day Carte Blanche.   
The festival was one of the first victims of the first lockdown.  
This year it takes place online.   
Marie Jeanson und Denis Schuler present themselves before the Carte blanche, planned for Archipel 2020. Video Geneva März 2020 ©neo.mx3
Jeanson and Schuler's vision sounded like a five-point plan: what has become of it and what has been accomplished – despite the pandemic and streaming? I dug out our earlier conversation to compare their pre-pandemic vision with today's reality:  
The 2020 five-point plan <> the 2021 festival: a comparison
'La musique c'est fait pour être vécue ensemble'
2020: All is one – music and life belong together. The Carte Blanche should last an entire day and all take place in one place – Plainpalais' Maison Communale -, focusing primarily on hospitality, with shared meals and as well as dialogue and interaction opportunities. Because: "The purpose of music is to share and experience it together," says Schuler.     
2021: The unity of life and music will be achieved through Archipel sous surveillance. The experimental festival web TV covers the festival – backstage on site – and brings it into the audience's living rooms, daily between noon and midnight. The audience gets the opportunity to live with the festival.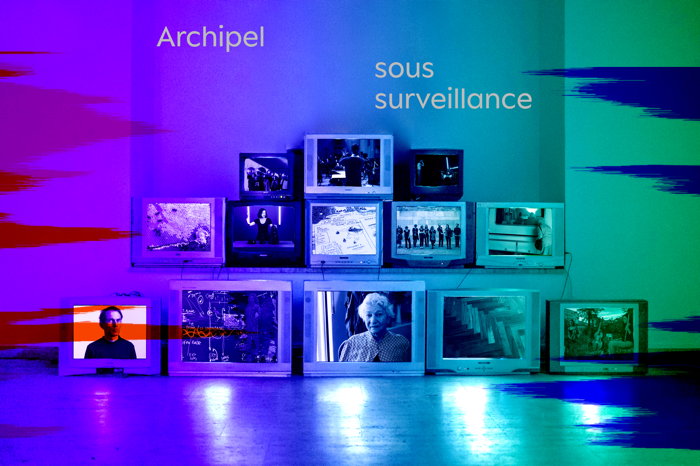 'cohérence poétique'
2020: In the future, the festival wants to focus less on the music makers and more on the audience. "We wish to establish the right framework so that people are touched by a poetic coherence. We tell stories and want to create a desire to come back," says Jeanson.  
2021: Four sound installations occupy four rooms of Plainpalais' Maison Communale and can be walked through online throughout the festival. The festival's characteristic and historic headquarters are reborn online, creating a continuous poetic space between fiction and reality….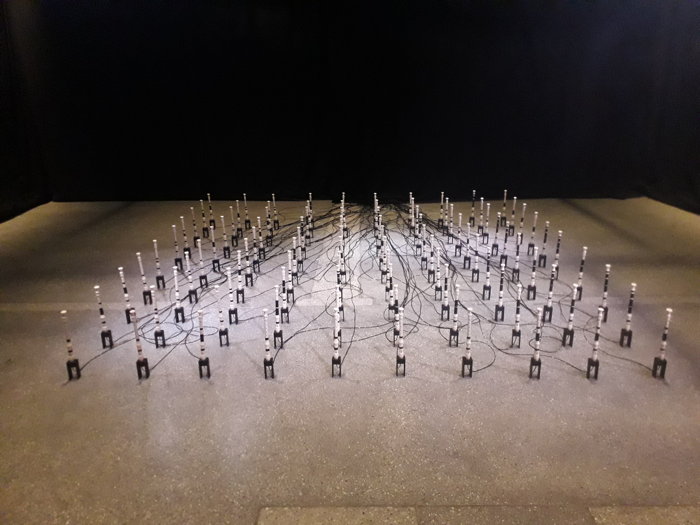 'faire exister la création'
2020: Archipel does not want to be involved (any more) in the festival competition for the most and best world premieres. "Many people are only interested in being the first ones to do or show something," says Schuler. But the artistic director duo is all about "keeping the creation alive". "What we're mainly interested in, is the combination of composition with what is created during the very moment."   
2021: Composition and improvisation meet at many concerts, the improviser Shuyue Zhao and the Basel ensemble neuverBand are only a few examples. In her performances, Zhao questions the interpreter's role and works with live electronics, noise and improvisation. While works by Sofia Gubaidulina or Junghae Lee, among others, interpreted by the ensemble neuverBand, create a new kind of unity with Zhao's improvisations.  

Shuyue Zhao: noise fragments, 2019
'partage de l'écoute'
2020: Transdisciplinarity won't be the future festival's focus neither. It is rather about 'pure listening'. "We want to create a special setting in which concentrated listening takes centre stage," says Jeanson. Concentration creates a special presence that paradoxically comes close to silence. "At the Carte Blanche, for example, there are 'salons d'écoute', rooms dedicated to pure listening, with a sound diffusion system (Acousmonium) and sound engineer. Those who want can bring their own CDs to listen and discuss them together".    
2021: the "salons d'écoute" will take place in a slightly different way: You can't bring your own CDs. But every noon there will be so-called 'partages d'écoute' where a composer will share his/her listening treasures. For example, you can discover composer's Jürg Frey or composer-singer's Cassandra Miller favourite records.  
Rencontres à l'improviste – unexpected encounters
2020: Musicians who did not know each other before are brought together by the curators. "We provoke make encounters happen and create the framework: the musicians can play what and where they want within a given time frame. They decide at short notice, so the audience is surprised," says Schuler.     
2021: Insub.distances#1-8 links remote musicians. Cyril Bondy, Geneva's Insub Meta Orchestra and d'Incise's director, winner of a 2019 Swiss Music Prize, initiated the project for Archipel'21. During Geneva's second lockdown, from September to December 2020, four Geneva-based and four international composers, composed each one piece for a duo. The works have proximity and distance as their theme and were rehearsed remotely, recorded and put online. Now they can all be enjoyed throughout the festival.
 

Insub Meta-Orchestra / Cyril Bondi & d'incise: 27times, 2016
It is astonishing how precisely Marie Jeanson's and Denis Schuler's festival vision, created on a small scale, is now reflected on a large scale, despite the pandemic's and streaming restrictions.  
Gabrielle Weber
Festival Archipel Teaser 2021
Archipel Festival, Geneva takes place from Friday, 16 to Sunday, 25 April. 
During ten days, international performers and ensembles such as Ensemble Ictus, Collegium Novum Zürich, ensemble Contrechamps and Eva Reiter will perform works by Clara Iannotta, Alvin Lucier, Jürg Frey, Helmuth Lachenmann, Eliane Radigue, Cassandra Miller, Morton Feldman, John Cage and Kanako Abe, among others. All concerts can be streamed free of charge.  
Archipel sous surveillance broadcasts daily between 12:00 and 24:00 from all venues, backstage and onstage, involving Geneva-based film crew Dav tv as well as the alternative television station neokinok.tv. 
Broadcasts:
RTS:
Le festival Archipel met à l'honneur les musiques experimentales
SRF 2 Kultur:
neoblog, 12.3.2020: Ma rencontre avec le future – ANNULÉ, Gabrielle Weber talks with the new artistic directors Jeanson/Schuler.
Neo-Profiles: Festival Archipel, Shuyue Zhao, Jürg Frey, Insub Metha Orchestra, Ensemble Batida, Ensemble Contrechamps, Patricia Bosshard, d'Incise