In 2020, he received the Swiss Music Prize. Now Rudolf Kelterborn, the musicus universalis, is no more. He passed away on 24 March 2021 at the age of 89. On the occasion of the award, Florian Hauser had dedicated a portrait to the influential composer from Basel.
For current reasons, here it is again.
Florian Hauser
When he received one of the Swiss Music Prizes last autumn, I had the opportunity to visit Rudolf Kelterborn again and interview hom shorlty in his beautiful old flat in Basel. What I found most impressive at the time was that he was full of life. Everything was good the way it was, he didn't feel he had missed out on anything, he had done everything he could do, which made his cheeky cheerfulness come out even more clearly.
The following portrait includes excerpts from our last conversation as well as from interviews that took place years and decades earlier…..
It was in 1985, when I first heard music by Rudolf Kelterborn: the incredibly intense cello sonata, which had been freshly composed. How can someone, I wondered as a young person, write such music? It is both angry and at the same time clearly structured, very well aware of its own power. The musical gesture circles, evokes, develops itself in depth until reaching up into the heights. Singing, lamenting, twisting, losing itself. Cheering. A music that narrates and speaks to me.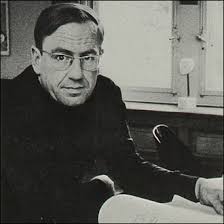 "In my work," Rudolf Kelterborn once said, "creating something fundamentally new is not the priority. What really matters to me, is to set something in motion with viewers and listeners. With motion I do not mean a vague emotionalism, but rather the opposite, solidification. Even something that has nothing to do with current affairs can be current, by stimulating thoughts, or by being touching, impressive, fascinating, exciting."
"to set something in motion with viewers and listeners.."
This is it. His music should be effective from by itself, without the need of any supplements. That has always been his credo. Rudolf Kelterborn is very old school, and if today's music, new music, is becoming more and more interdisciplinary, or transdisciplinary, blurry at its edges and forming lliances, not to say amalgams, with many other disciplines, be it theatre or dance and installation and electronics and performance and all kinds of other things it wishes to involve – that is not Mr. Kelterborn's thing.

Rudolf Kelterborn, Musica luminosa for orchestra 1984/85, Basel Sinfonietta, in-house production SRG/SSR
He is a veteran of the Swiss musical landscape, a contemporary witness to almost an entire century, courageous, committed, humourous and unrelenting. Someone who never made things easy for himself nor his environment.
..a veteran of the Swiss musical landscape..
It's no coincidence that his colleagues sometimes called him Poltergern (one who tends to bluster) when he was head of the music department of Swiss Radio DRS in the 1970s. Yes, he could and can bluster – and still does so when encountering thoughtlessness. In that case he can be argumentative and hostile and polemical and perhaps even unfair.

Rudolf Kelterborn, Klavierstück 7 "Quinterno", 2005, Klavierduo Soós-Haag, in-house production SRG/SSR
But that is only the other side of an attitude that despises the tepid or idle, while calling for unconditional commitment instead. An attitude that offers the audience a dense, narrative, highly emotional music – but which they are also supposed to expose themselves to. Comfort? No thanks. The audience has a right to be challenged, but then at the same time to draw an enormous benefit from it, a gain in experience, knowledge and pleasure
Florian Hauser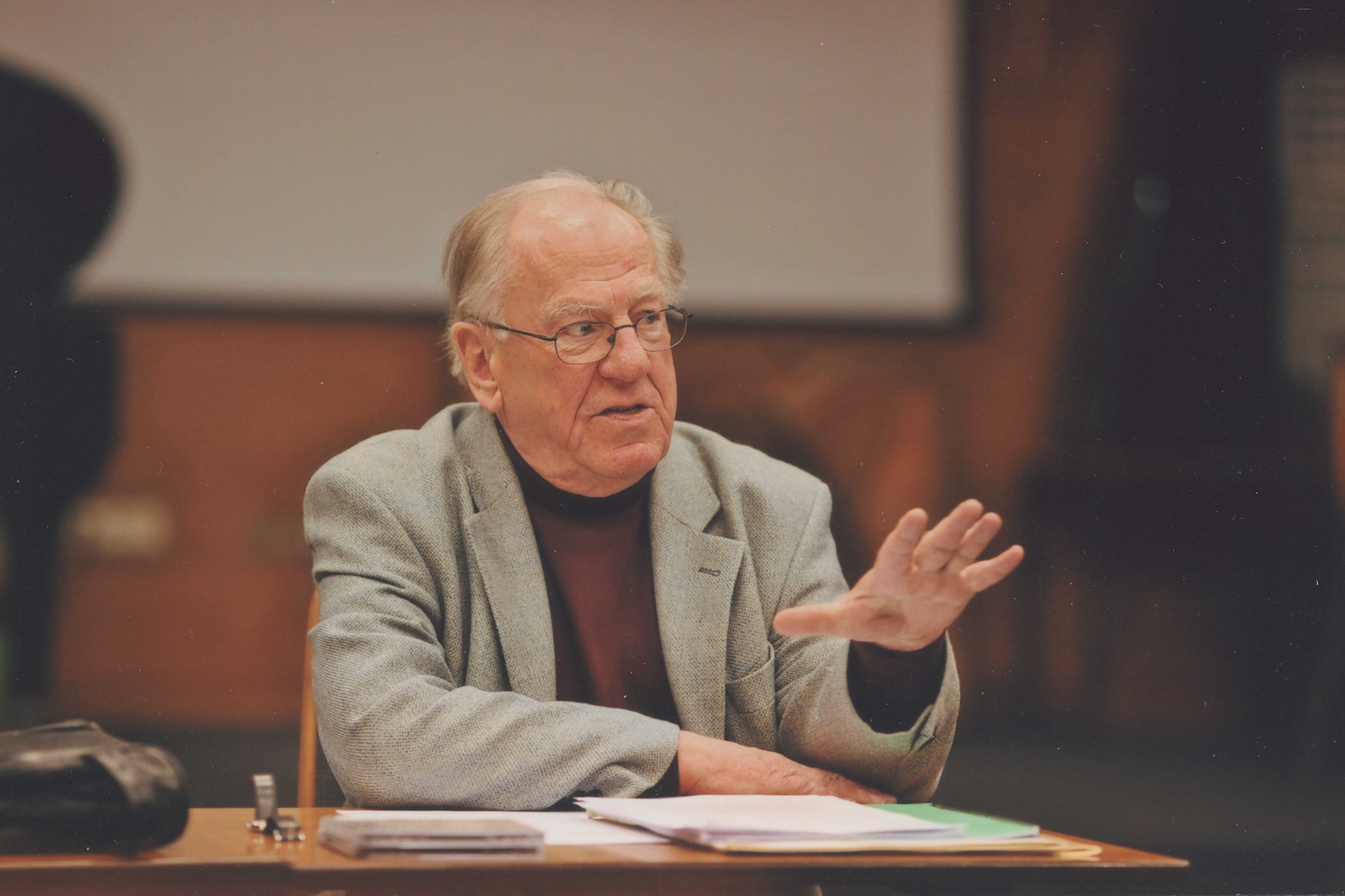 Rudolf Kelterborn Portrait © Oldenburg University
Rudolf Kelterborn: Musinfo; Ricordi
Broadcasts SRF 2 Kultur:
Musik unserer Zeit, 14.4.2021, repetition from 16.9.2020: Portrait Rudolf Kelterborn, editor: Florian Hauser
srf-online, 8.4.2021: Nur aufhören konnte er nicht, editor: Cécile Olshausen
Musik Magazin, 10/11.4.2021, editor: Cécile Olshausen
Neo-Profiles: Rudolf Kelterborn, Klavierduo Soós-Haag, Basel Sinfonietta, Swiss Music Prize