Christian Fluri: 100 Years Winterthurer Streichquartett (Winterthur String Quartet)  
One of neo.mx3's purposes is to make rare SRG recordings of the Swiss musical avant-garde accessible on an ongoing basis. In this already significant collection, Christian Fluri discovered the Winterthurer Streichquartett for neoblog. 
In the exceptional year 2020, it experienced an extraordinary anniversary.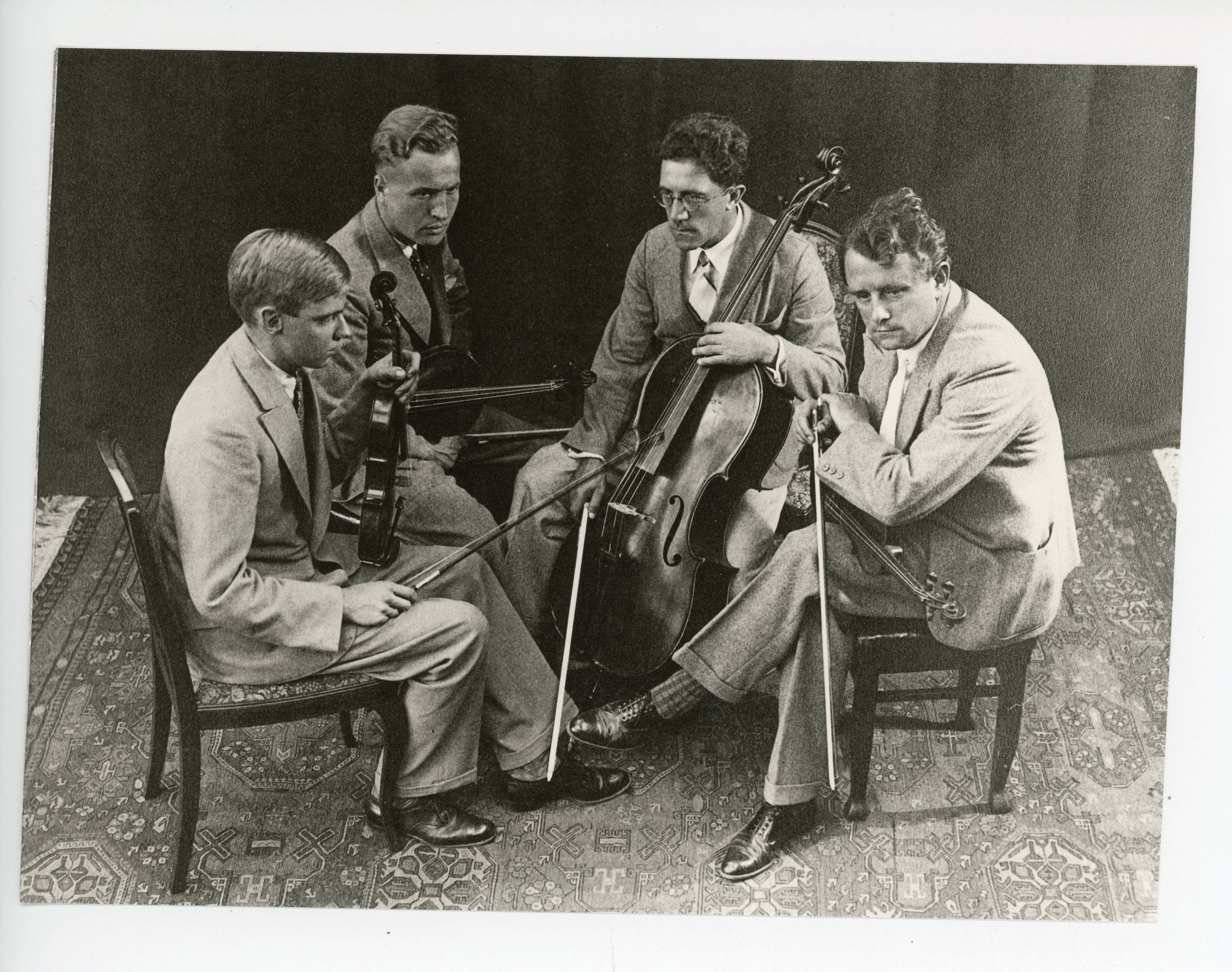 Christian Fluri 
The Winterthurer Streichquartett is unique in the best possible sense of the word. What other string quartet has ever been able to celebrate its 100th anniversary? Normally, string quartets develop and unfold their art in the same setup, living together in such a way that they communicate blindly with each other and if – for whatever reason – the musicians break up, the quartet dissolves. This was basically the case with the Lasalle Quartet, one of the most influential in 20th century music. The Arditti Quartet, just as influential for contemporary music, is a little different, as it is bound to, shaped by and named after its first violinist and founder Irvine Arditti, while the other positions experienced various changes.  
Constant renewal ensures longevity    
Winterthurer Streichquartett, consisting of the respective Musikkollegium Winterthur principals, is quite different. When a new leader joins the string section, the quartet line-up changes too. Thus, the four positions are regularly renewed, which demands great flexibility its members. But this flexibility is exactly what gives provides quartet with its liveliness.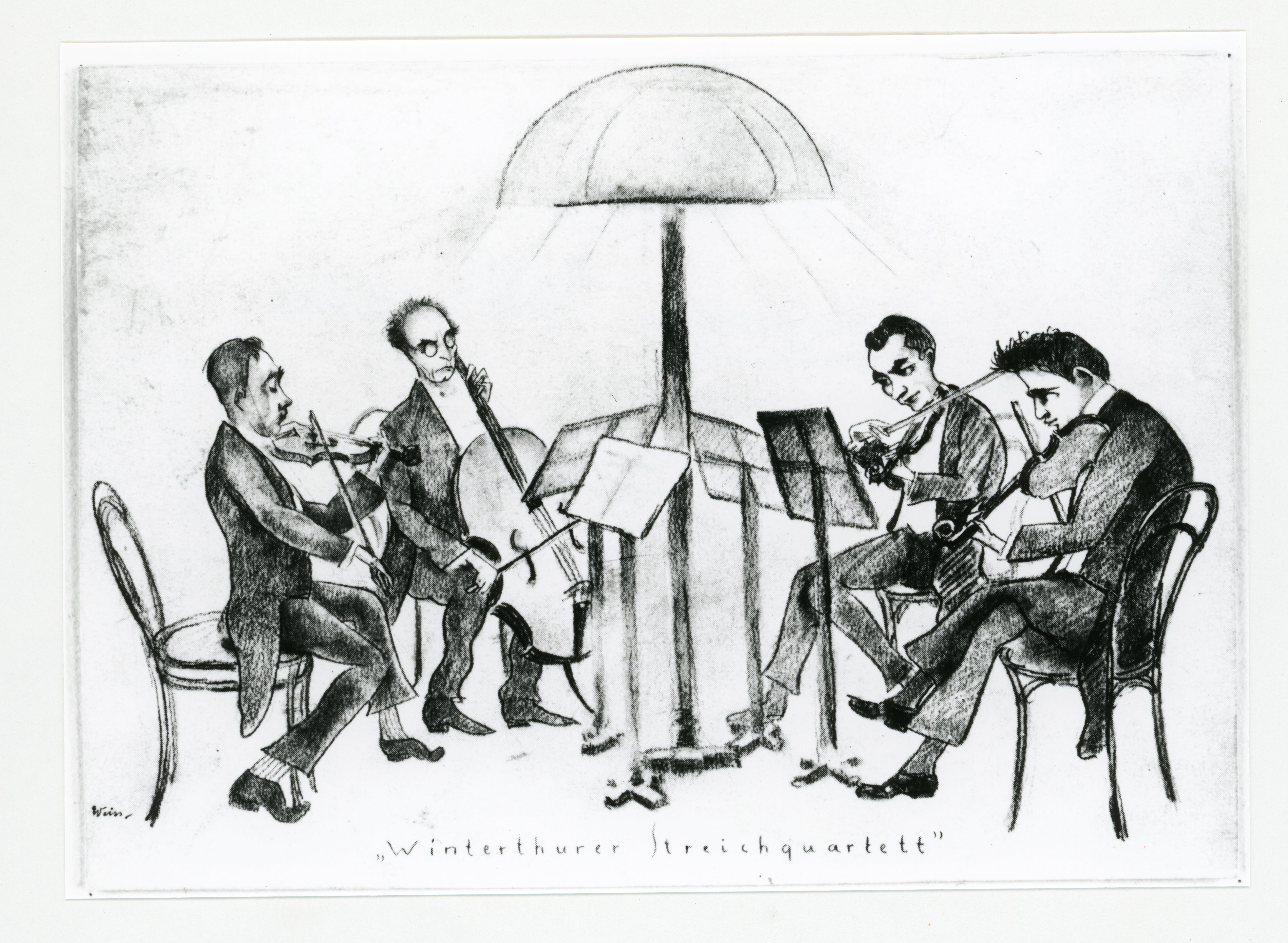 In the anniversary year 2020, the position of second violinist Pär Näsbom, became vacant, as after having held the principal second violin position since 1987, he has left the Musikkollegium for retirement reasons. In addition, first violinist and concertmaster Roberto González Monjas will become the orchestra's principal conductor from the 2021/22 season onwards, which means that the concertmaster position will also need to be filled soon. Therefore, after seven years of the same line-up, the next changes are imminent and there will once again be a renewal.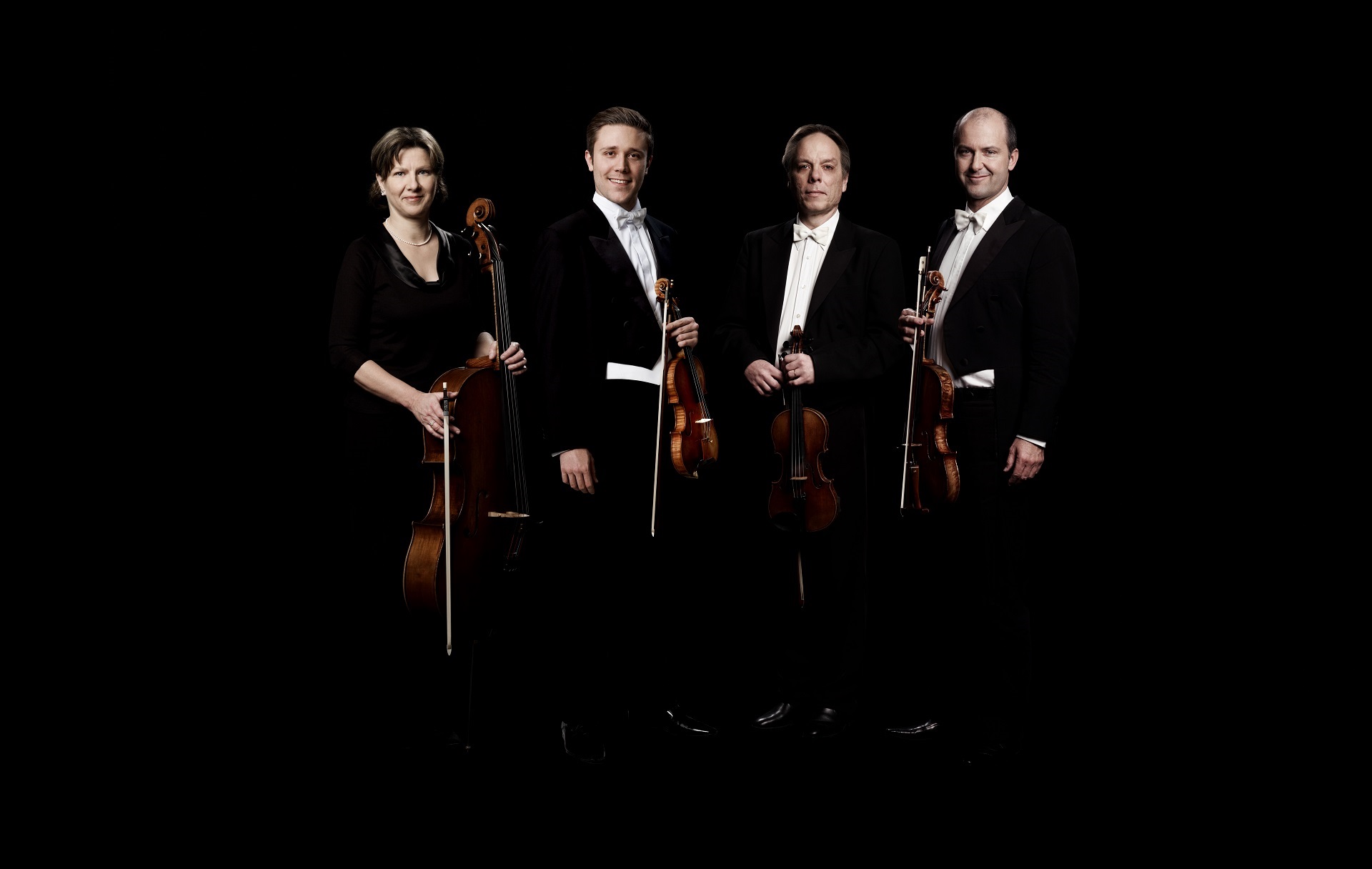 Violist Jürg Dähler (since 1993), who is also a leading member of the Swiss Chamber Soloists and performs in various chamber formations related to the ensemble, as well as cellist Cecilia Chmel (since 1989), another outstanding chamber musician, will continue to be part of the quartet. 
Unfortunately, Corona measures prevented the quartet from being able to proudly celebrate its anniversary with a big concert in November. That was a bit sad, Cecilia Chmel remarked in our electronic conversation… but "At least we were able to play our anniversary concert for some 50 listeners and stream it live".  
Always in touch with the present    
Since the early beginnings, contemporary music has had a steady place in the quartet's repertoire alongside common practice period works. In 1921 already, it played Arnold Schönberg's String Quartet in F-sharp minor op.10 with its first line-up led by concertmaster Ernst Wolters, as music historian Verena Naegele mentioned in her 100th birthday laudatory speech.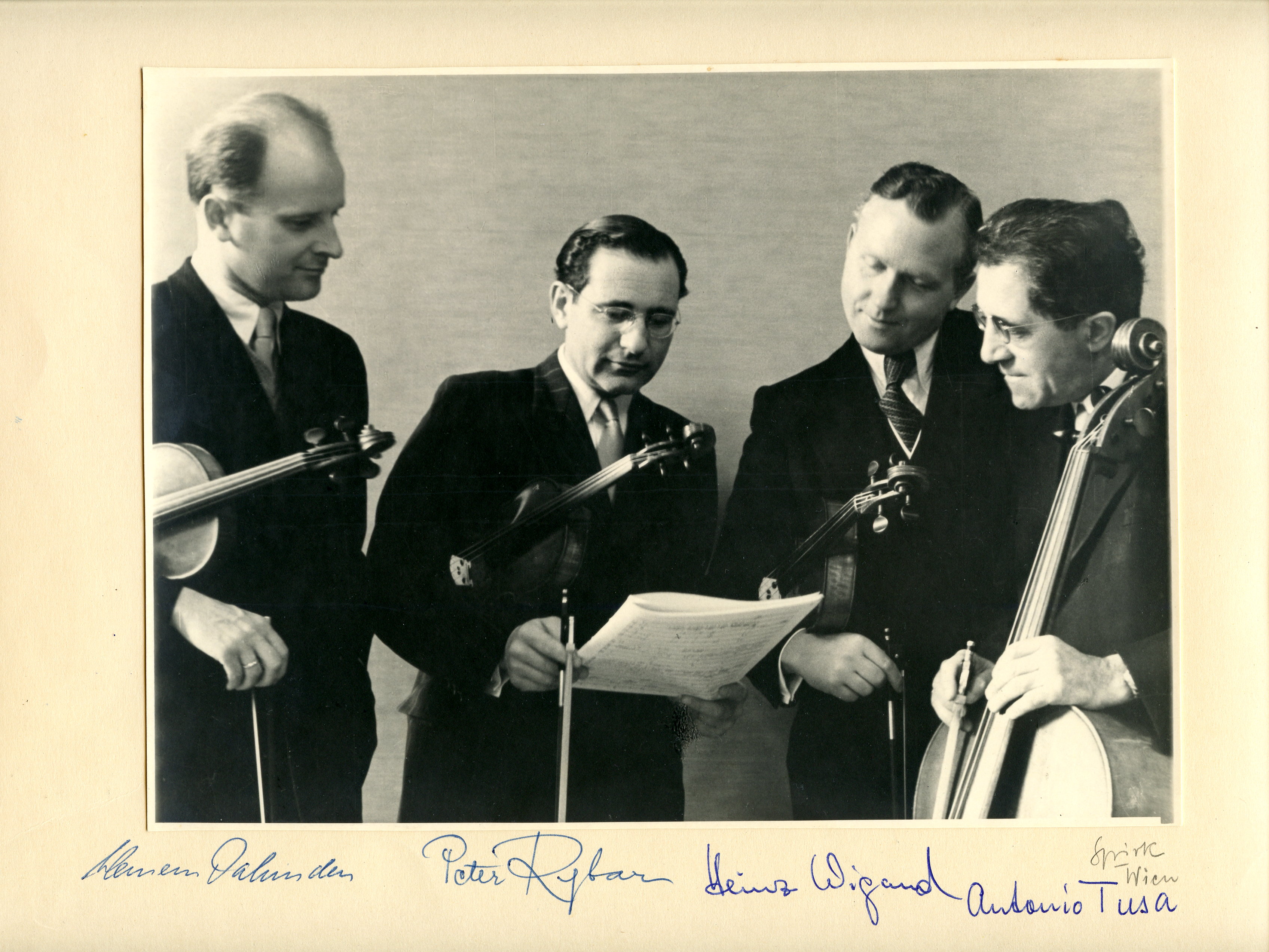 Current cellist Cecilia Chmel stresses the importance that new music has for the ensemble: "When you play mainly the classical-romantic repertoire, it is particularly important to also perceive the present and look to the future. The interpretation of contemporary works is an investment for the future." 
Since its founding, Winterthurer Streichquartett has regularly collaborated with composers and commissioned works. Celilia Chmel mentions for example the collaboration with great Basel master Rudolf Kelterborn and with Zurich composers Alfred Felder and Ursina Braun, both excellent cellists as well.    
Also a History of New Music   
The quartet's prolific involvement with 20th-century music by Swiss composers is reflected in the newly accessible recordings from the SRG archive. On neo.mx3 you will find numerous recordings featuring contemporary works from the years 1948 to 1975.   
Rudolf Kelterborn, Streichquartett Nr.2, 1958, in-house production SRG/SSR
A particular gem is Kelterborn's early 2nd string quartet in three movements. The 1958 recording with Peter Rybarm (1st violin), Clemens Dahinden (2nd violin), Heinz Wigand (viola) and Antonio Tusa (cello), is of astonishing presence and clarity and so is the interpretation itself, combining analytical spirit and passion for the work. The young Kelterborn is on the way to finding his own compositional language and already shows high qualities in combining emotionality, musical depth, density and accuracy in a composition that stands at the height of its time, transcending technical matters and serialism.   
Just as captivating is the 1963 recording of Ernest Bloch's fantastic Quintet for Piano and Strings No.1 (1923). Here, the ensemble is joined by pianist Rudolf am Bach, who taught at the Winterthur Conservatory and was equally committed to Swiss music of his time. The first agitato movement, like the concluding Allegro energico, is of thrilling rhythmic conciseness and the interpretation penetrates content and structure of the work deeply and with great tonal transparency, sharpening the dissonances even in the slower middle movement. 
Ernest Bloch, Quintett für Klavier und Streicher 1963, in-house production SRG/SSR
At the 1975 Swiss Tonkünstlerfest in Basel, the quartet consisting of Abraham Comfort (1st violin), Clemens Dahinden (2nd violin), Marcel Gross (viola), and Markus Stocker (cello) played Hermann Haller's 2nd String Quartet (1971). A fascinating pieace based on a dark, melancholic basis and distinct compositional language, combining late romanticism with modern vocabulary. 
Herman Haller, Streichquartett Nr.2, 1971, in-house production SRG/SSR
The Winterthurer Streichquartett is distinguished by precise interpretative approach, clarity of sound and close dialogue between the four musicians and their newest recording featuring a different line-up is no different from the consistently high level of the earlier recordings, which is astonishing.   
They are probably one of the few quartets able to renew high artistic standards, musical vitality and passion – in this case for contemporary music by well-known as well as lesser-known composers – with ever-changing line-up.
Christian Fluri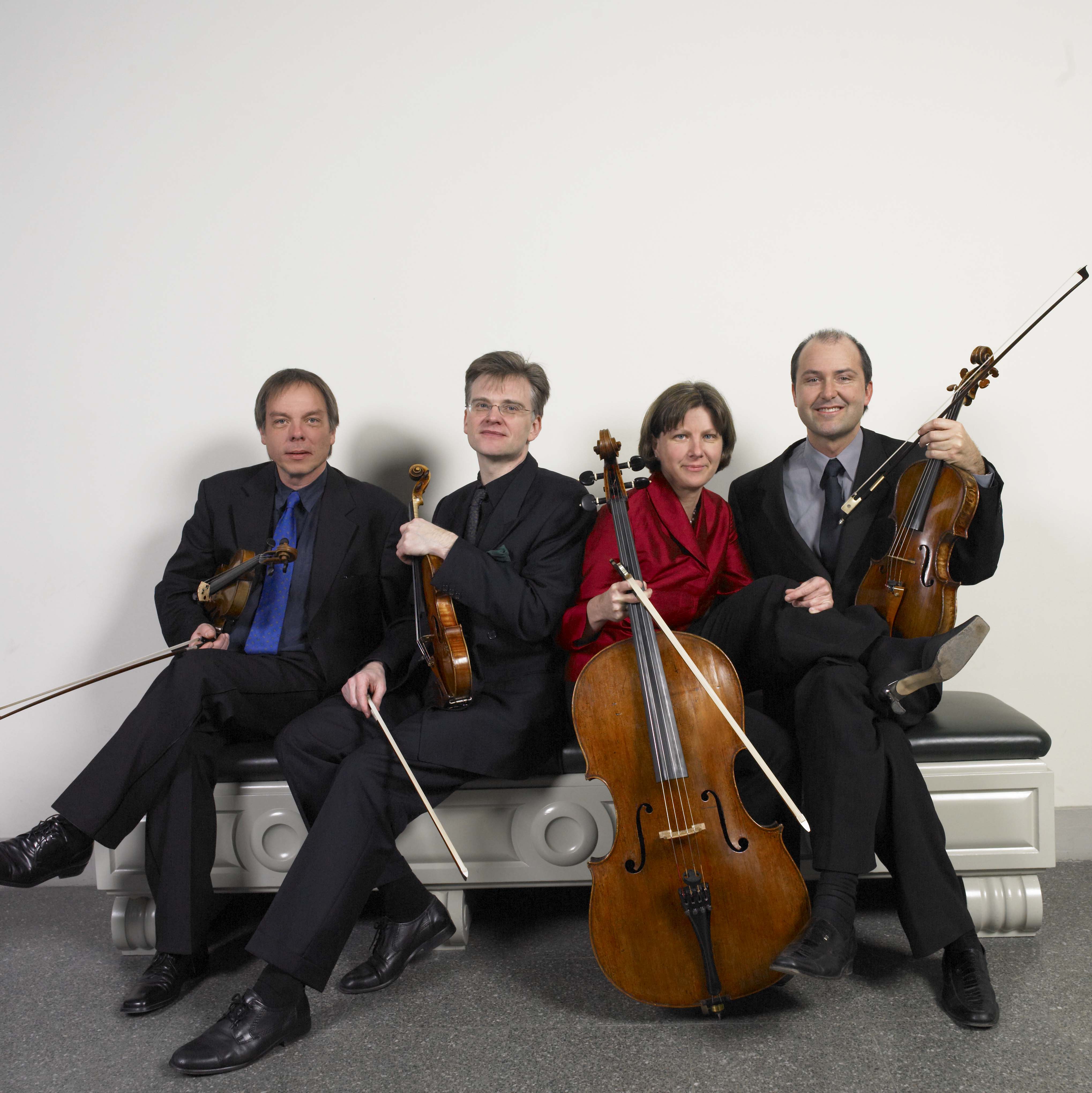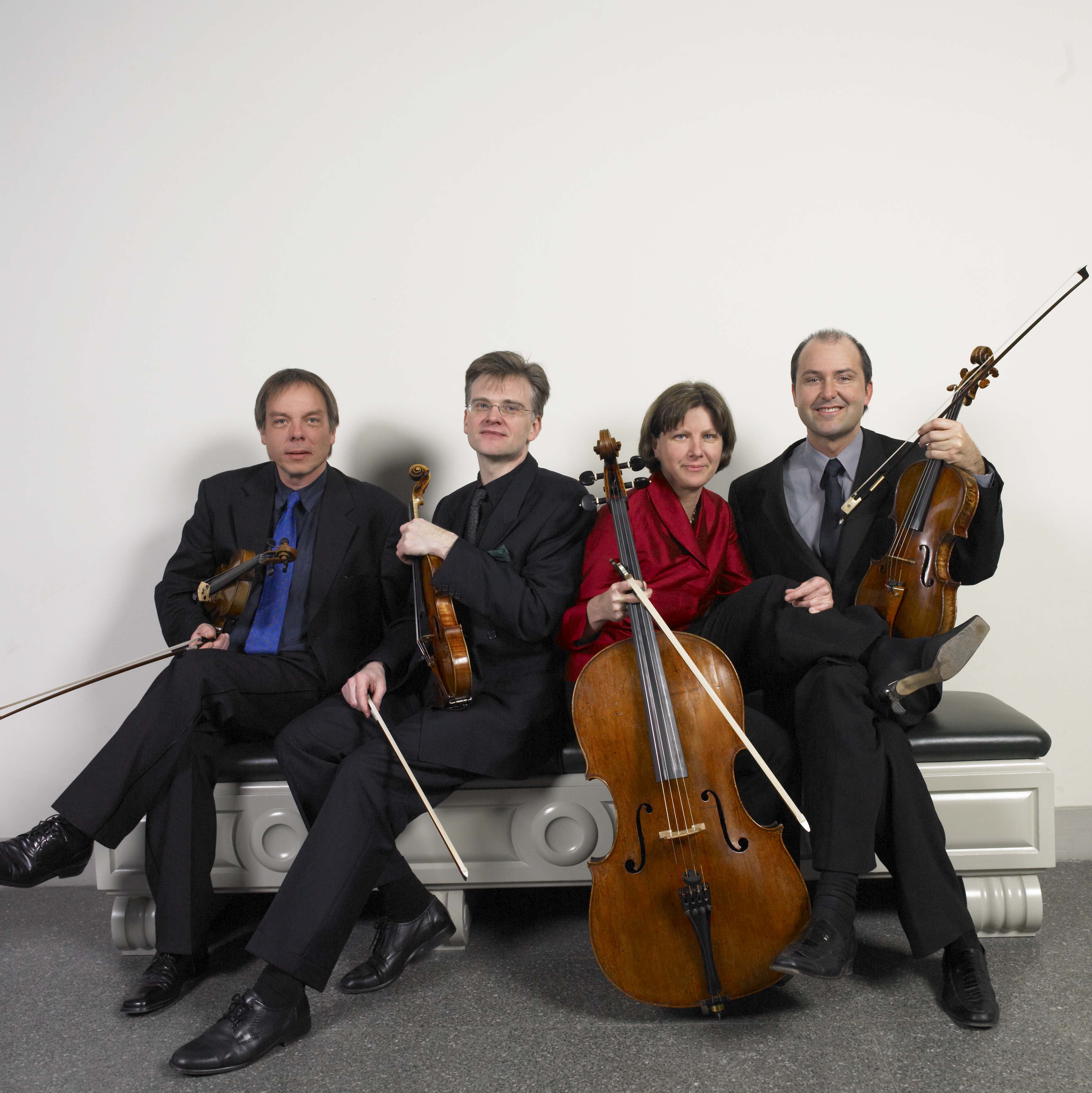 In 2021, the following three contemporary quartets are scheduled: Farewell (1995) by US-American John Corigliano, Tenebrae (2002) by Argentinean Osvaldo Golijov and Arcadiana, opus 12 (1994) by Englishman Thomas Adès.   
Samstag, 6.3.2021, 19h: House concert Winterthurer Streichquartett: The death and the maiden, John Corigliano, Streichquartett Nr.1 Farewell , Franz Schubert Streichquartett d-Moll D 810 The death and the maiden
The concerts above, like most of the Musikkollegium concerts during the pandemic, will take place live and can be enjoyed via live stream. Further details are to be found in the concert calendar. 
John Corigliano, Oswaldo Golijov, Thomas Adès, Verena Naegele, LaSalle String Quartet, Arditti Quartett, Arnold Schönberg, Ernest Bloch
Neo-Profiles: Winterthurer Streichquartett, Musikkollegium Winterthur, Swiss Chamber Soloists,  Swiss Chamber Concerts, Rudolf Kelterborn, Hermann Haller