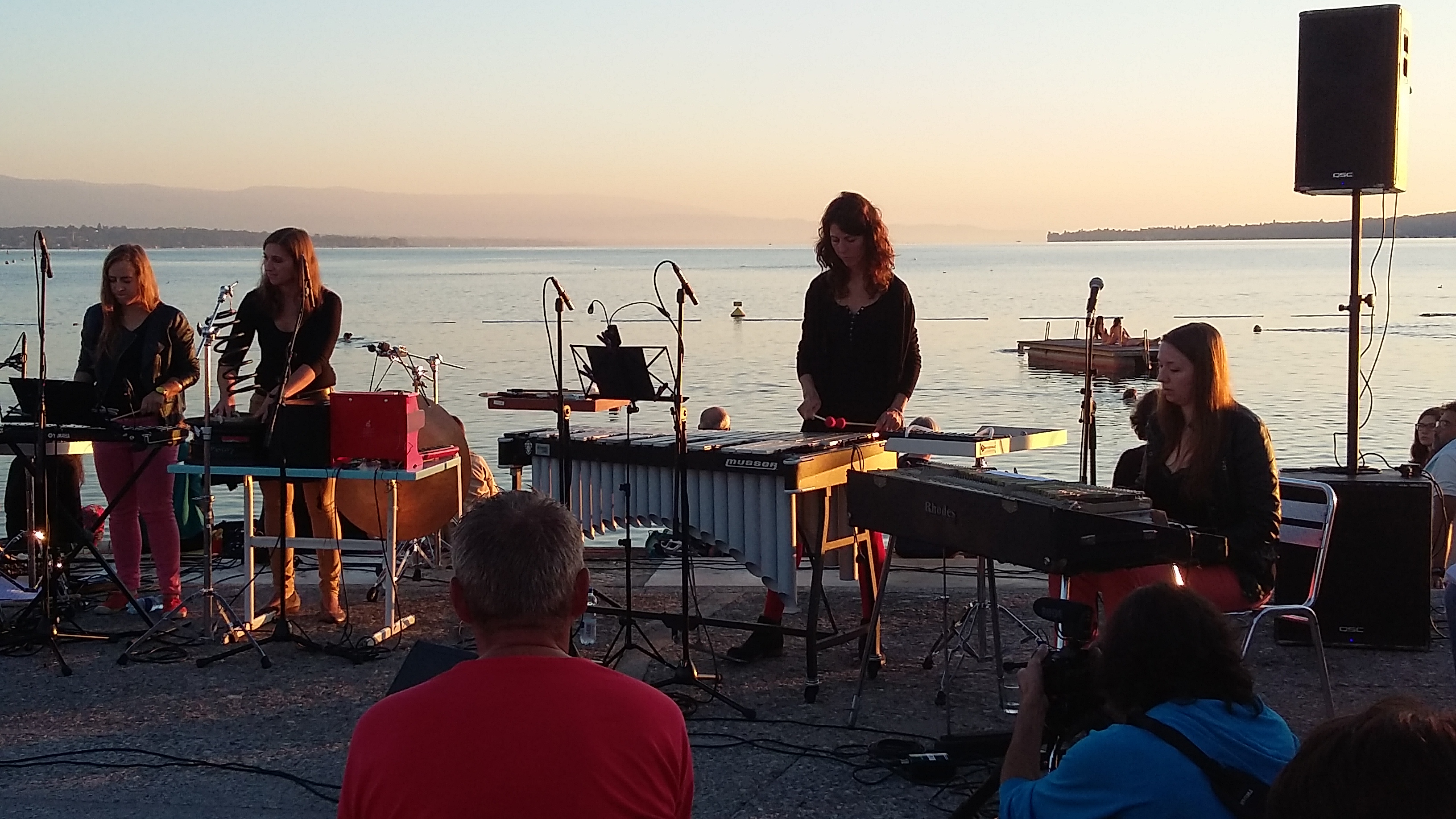 Gabrielle Weber
Watching the sunrise on the shores of Lake Geneva while listening to live music: what could be better? Lausanne's `Musiques à l'aube` and Geneva's 'les aubes musicales', two open-air concert series invite early risers to enjoy early-morning concerts. 'Vivre la musique' could be the summer motto in French-speaking Switzerland.
Lausanne's musiques à aubes started in 2017. Every Saturday, at 6am in the morning, connoisseurs, enthusiasts and curious meet at the central city harbour 'jetée de la Compagnie' for a unique start into the day with live music.
The series was founded by four jazz lovers and focused entirely on jazz during the first years, offering initially five concerts. This year, the programme is broader with ten scheduled concerts: "A live moment without constraint and limits, for an audience with curious gourmet ears" should be the focus, according to the curators. This season's programme varies between jazz, improvisation, experimental modernism, electroacoustics and rock. Solo concerts by pianists Nik Bärtsch and Cédric Pescia easily share the bill with performances by Louis Jucker and Evelinn Trouble.
On July 10, for example, pianist Nik Bärtsch will perform a solo concert featuring pieces from his new CD 'Entendre' on grand piano. The CD was released in March 2021* and collects what Bärtsch calls "modules": repetitive minimal pieces that have been created over the years and can be interpreted variably. On July 10 Bärtsch will play solo on piano, but he also often performed them with his band Ronin. Between composition and improvisation, they arise and change shape with each live performance.

Nik Bärtsch & Ronin, Modul 58, in house-production SRG/SSR 2018
Pianist Cédric Pescia will will play the 'Sonatas and Interludes' by John Cage (1946-48) on a prepared piano on July 31. Equipped with objects made of wood, metal or plastic between the strings, the piano turns into a small percussion ensemble.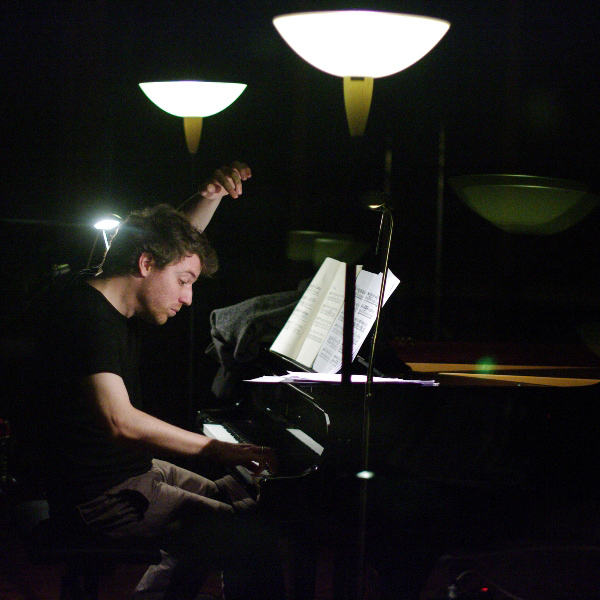 An acoustic oasis in the midst of noise and tarmac – in the hottest month of August
The city of Geneva also has its own series for early risers, Les Aubes musicales, every Sunday at 6am. In the very central 'jetée des paquis', it presents itself since 2007 as an early morning window on the world. An acoustic oasis in the midst of noise and tarmac, in the hottest month of August.
Just as in Lausanne, here too, stylistic openness and shared experience are characteristic. "The series is something unique, incomparable to anything else. It's about the magical moment between darkness and light," says Marie Jeanson, co-director of the series and artistic director of the Archipel Genève New Music Festival.
The Geneva New Music Ensemble Contrechamps always opens the season with its performance at 'Les Aubes musicales'. For Serge Vuille, the artistic director of Contrechamps, this is always "a magical event". This year, on August 22, Contrechamps will perform Gérard Grisey's 'Prologue' from 1976, along with Geneviève Calame's 'Mantiq-al-Tayr', composed in 1973 and Claude Debussy's 'Sonata' from 1915.
Seong-Whan Lee, Là où les eaux se mêlent, Contrechamps, création 2021, in house-production SRG/SSR
Geneviève Calame, Geneva composer who died in 1993, devoted herself in particular to the combination of electronics with acoustic instruments or electroacoustic music. After studying in the USA, Paris and Stockholm, she co-founded Geneva's 'Studio de musique électronique, Vidéo et d'informatique' and composed numerous – still little known – pieces for classical orchestra, synthesizer or audio-visual setup.
Both series are dedicated to local yet internationally influential musicians, thoroughly and openly understanding contemporary music-making.
In French-speaking Switzerland, dealing with music genres is admirably uncomplicated and barriers are hardly noticeable, neither among the organisers nor the audience. The focus is on shared experience and openness to the unknown. Music is life and enjoyment, sensuality and poetry: that's what people in Lausanne and Geneva like to get up early for.
Gabrielle Weber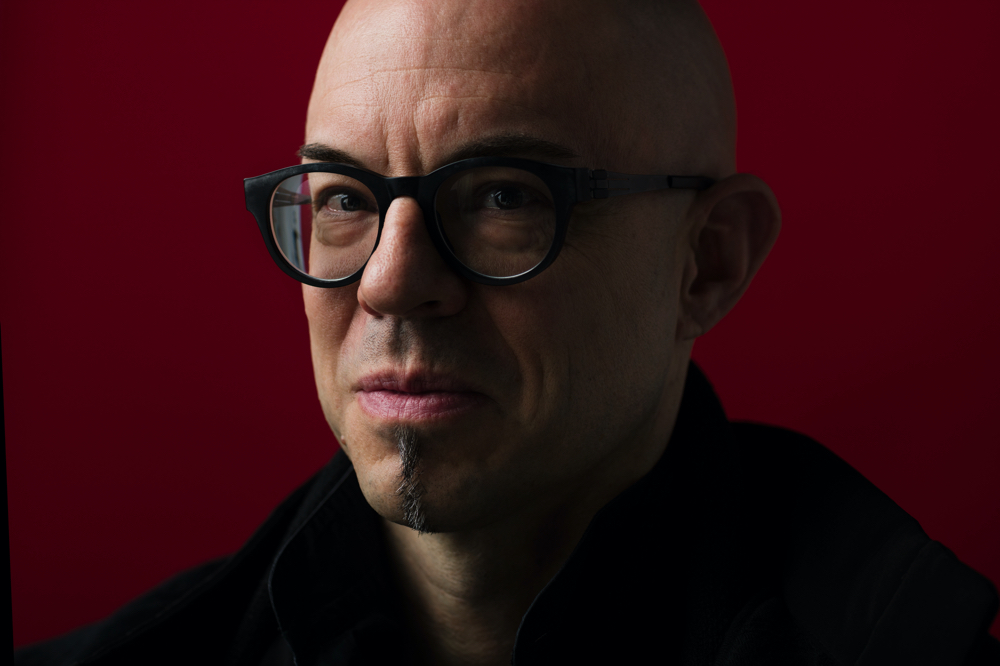 Nik Bärtsch: Entendre, ECM, März 2021
Musiques à l'aube, Lausanne,concerts take place on Saturdays at 6h, June 26 to August 28, venue: 'La Jetée de la Compagnie & Le Minimum'. In case of bad weather, concerts are rescheduled on the following Sunday, decision the evening before.
Les Aubes musicales, Genève, concerts take place on Sundays at 6h, August 1 – 29, venue: bain des Paquis. In case of bad weather indoors at: 'l'Abri'.
broadcasts SRF 2 Kultur
Klangfenster, 20.6.21: Nik Bärtsch, Entendre, autor Cécile Olshausen
Jazz & World aktuell, 16.3.21: Mehr als die Summe, interview with Nik Bärtsch by Roman Hošek
Blick in die Feuilletons, musique à l'aube, 13.7.21 (min 00:18), autor Gabrielle Weber
neo-profiles
Nik Bärtsch, Contrechamps, Ensemble Batida, Festival Archipel