Friederike Kenneweg
The MaerzMusik festival will take place in Berlin from 18 to 27 March 2022. One of its main focusses will be the work of Éliane Radigue on the occasion of the composer's 90th birthday. Friederike Kenneweg spoke with French-Swiss musician François J. Bonnet, who'll be sound director for all of Radigue's electronic works performances during the festival.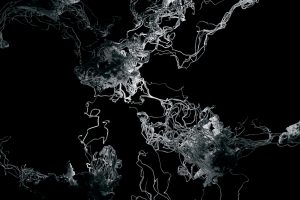 When shaping the 2022 programme, curators Berno Odo Polzer and Kamila Metwaly, kept in mind both the visible and invisible relationships that hold us all together, in music and beyond. They used the mushroom mycelium's root-like structure as a metaphor. What we commonly call mushrooms, are in fact mainly the fruiting bodies, but the fungus also includes the multifaceted interconnections of its roots, some of which extend over large areas underground. The influence that these connections have on their environment is still largely a mystery to science.
Such an unmanageable network of connections is also formed by the festival's events, which run through districts, flats, cafés, pubs and venues, linking places as diverse as the Philharmonie, the Zeiss-Großplanetarium in Prenzlauer Berg and the Kulturquartier silent green in Wedding.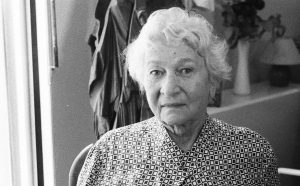 The image of a subterranean network also fits the music of Éliane Radigue, whose complete electronic works will be presented live at Maerzmusik. At first it seems like an infinite, almost static sound surface, although subtle changes take place in the various musical layers.
Engage in a different perception
Sound director François J. Bonnet recommends that those who attend the concerts fully engage with the perception of these subtle changes, as they allow open up a completely new horizon to the listeners. Bonnet is in charge of 17 events, covering the composer's works from 1971 to the year 2000. Bonnet, who is an active musician himself under the name Kassel Jaeger, is the current director of INA GRM(Institut national de l'audiovisuel / Groupe de Recherches Musicales). He thus presides over today's version of the legendary institution that Pierre Henry and Pierre Schaeffer, founding fathers of "musique concrète", brought into being in the 1940s. Radigue also worked with Schaeffer and Henry for a long time. Today, her name is primarily associated with her work with the ARP 2500 synthesiser, of which she was one of the pioneers in the 1970s.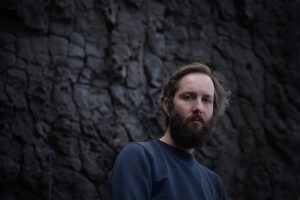 François J. Bonnet is an expert of Radigue's also because he published an extensive edition of her electronic works with the composer herself, leading to a close relationship of trust between the two. Furthermore, he gained a precise sense of how the composer's procedures and what matters to her in each individual composition.
The underrated importance of sound direction
Bonnet actually decides for each venue how the playback position should look and filters out certain frequencies or emphasises them during the performance – entirely according to the room's acoustics. Even if the works are final recorded mixes, he still enhances parts during the performance or gives them a certain sparkle. This influence can lead to the same piece sounding completely different according to the venue. Once, Éliane Radigue herself told him after a concert that she had perceived her own piece with completely different ears that day.
Acoustic music, orally transmitted
After a long period of working with the synthesiser, from 2000 onwards Éliane Radigue turned to purely acoustic music, which she developed with her respective "musician partners". Occam Océan was created in 2015 in collaboration with Paris based ensemble ONCEIM (l'Orchestre de Nouvelles Créations, Expérimentations et Improvisation Musicales).

Éliane Radigue, Occam Occéan, Premiere 26.9.2015, Festival CRAK Paris
The extraordinary aspect is that there is no written version of the orchestral work, as the piece is transmitted orally and through listening. In a further joint transmission process, the ensemble ONCEIM passes the composition on to Klangforum Wien and performs Occam Océan in a joint performance in the Chamber Music Hall of the Berlin Philharmonie.
Furrow, groove, path
As part of this concert, the ensemble ONCEIM will also perform Sillon for 27 improvising musicians by Patricia Bosshard (2018). Sillon means furrow, groove, path. The repetitive piece is about movements from the individual voice to the overall sound and about connecting lines between various instrument groups through musical material, timbre and sound.

Patricia Bosshard's Foumilierewith Orchestre du Grand Eustache (2018) also focuses on shared practice and listening rather than on written scores
MaerzMusik will be the starting point of tracks like Sillon to also run through people, through the city, through the world – music as a mushroom meshwork that connects us all in one way or another.
Friederike Kenneweg
Berno Odo Polzer, Kamila Metwaly, Zeiss-Großplanetarium Berlin, silent green Kulturquartier Berlin, Philharmonie Berlin, Occam Océan, Pierre Henry, Pierre Schaefer, INA GRM, Ensemble ONCEIM, Klangforum Wien
Selected / mentioned concerts:
21.3.2022 Zeiss-Grossplanetarium: Éliane Radigue: The Electronic Works 1: Trilogie de la Mort I. Kyema (1988)
22.3.2022 Zeiss-Grossplanetarium: Éliane Radigue: The Electronic Works 4: Adnos (1974)
23.3.2022 Philharmonie Berlin: Occam Océan, Klangforum Wien und Ensemble ONCEIM
neo-profiles:
François J. Bonnet, Patricia Bosshard