Liza Lim's new piece "String Creatures", composed for the Jack Quartet (USA), will be premiered at the Lucerne Festival on 14 August. Nature and culture in their relationship as well as the interplay of different cultures are the Australian composer's main themes, raising awareness on ecological issues with her view of nature's dwindling beauty. A portrait.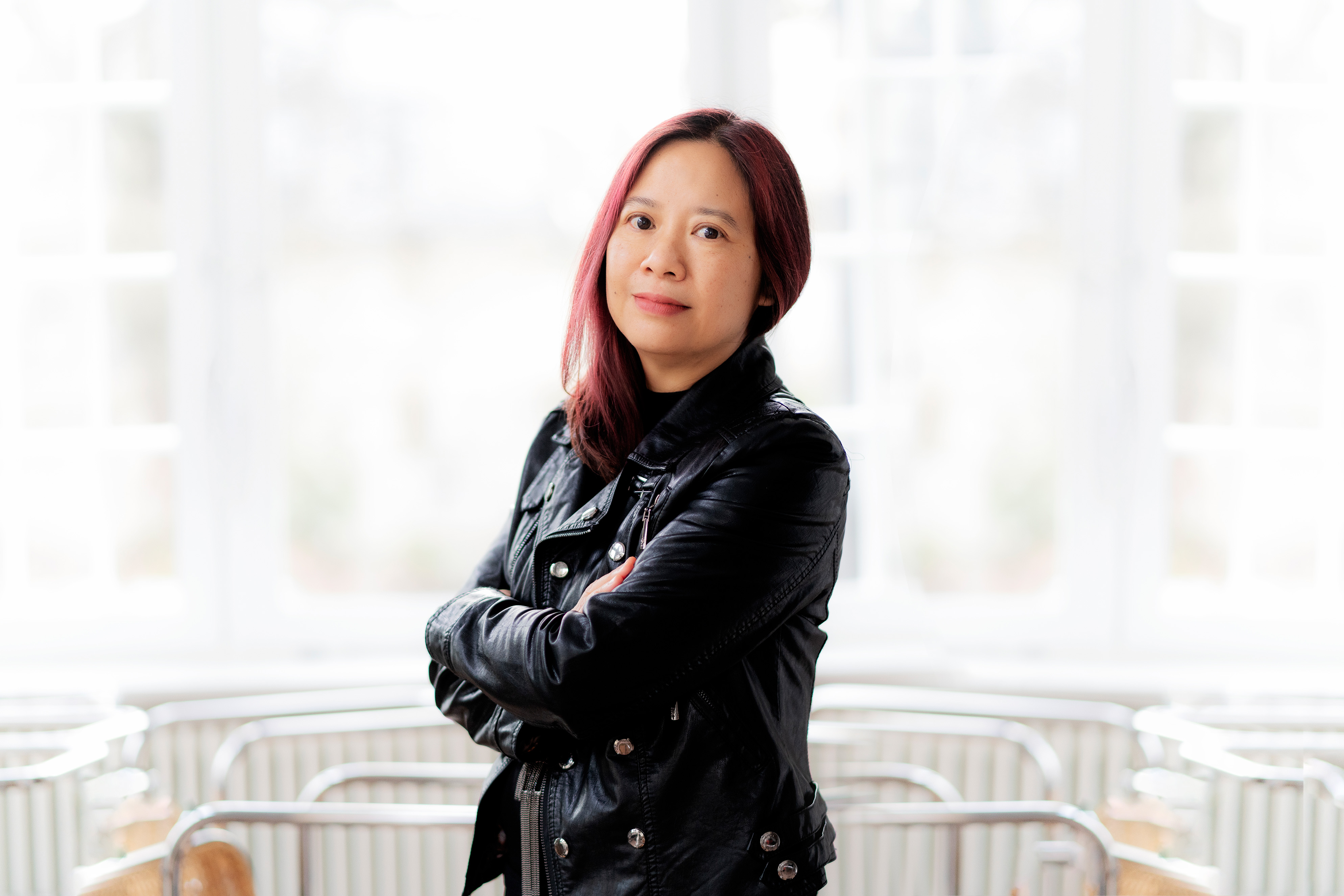 Gabrielle Weber
Transcultural ideas and collaboration, beauty of nature, perception of time, ritual and ecological connections – this is how Liza Lim describes her artistic intentions. Her homepage with personal blog features photographs of nature – always in connection with people: in the latest post, readers can see impressions of recreational areas in Berlin, framed views from a window or house facades at night in the countryside.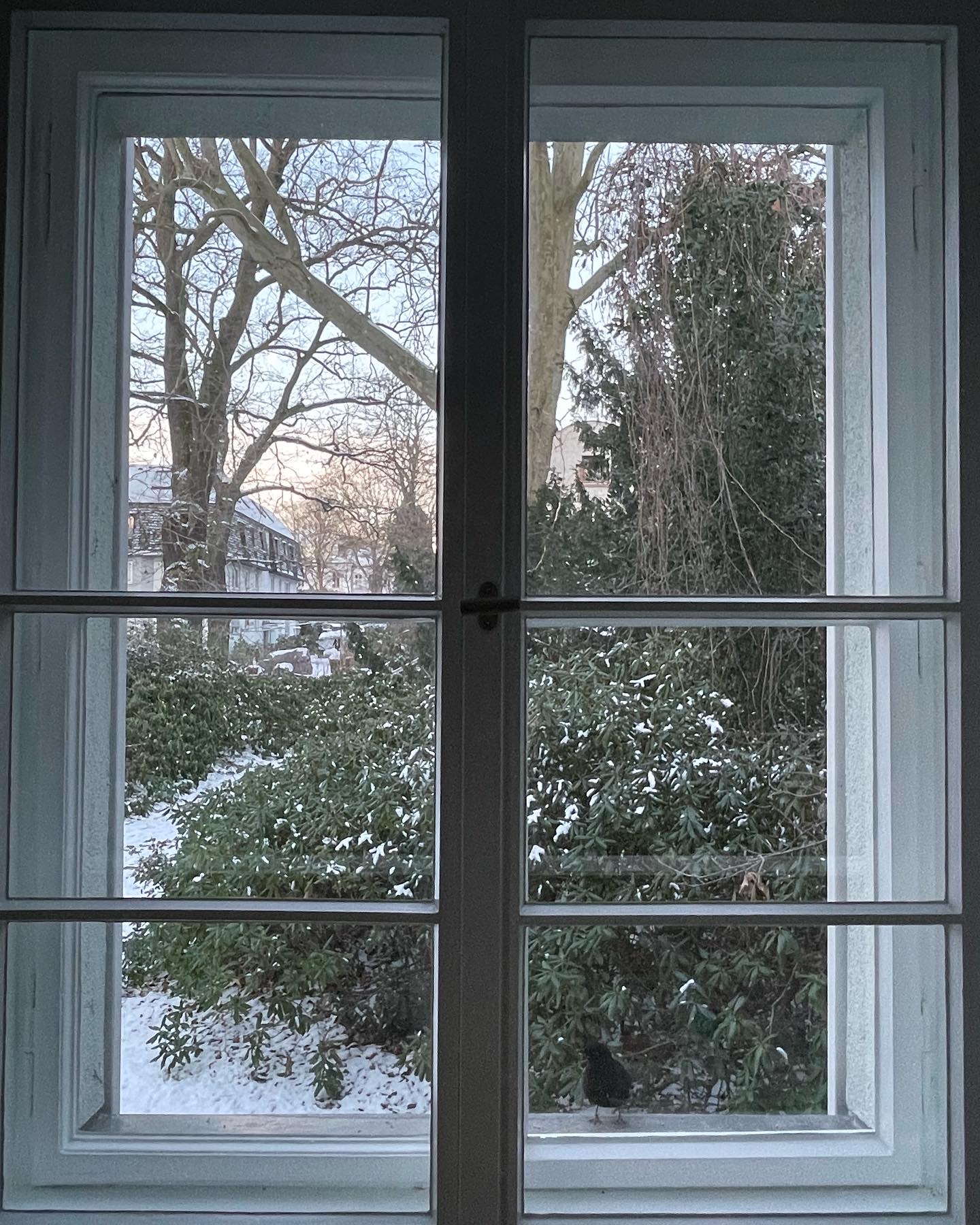 During one year in 2021/22, Liza Lim has been composer in residence at the Wissenschaftskolleg (WIKO) in Berlin. After two years of lack of concerts due to the pandemic, she writes euphorically about Berlin's vibrant concert life and the numerous encounters at WIKO. Covid's aftermath, the war in Ukraine, both the support for cultural workers who had fled, but also the emotional complexity of dealing with musicians from Ukraine and Russia in Berlin made a deep impression on her. The mood has found its way into the new pieces she composed in the city.
The view from her Berlin window has an inner connection with her artistic work, as Lim lives closely related to nature and always sees it in connection with people. Her music addresses ecology, climate protection and the environmental changes due to people in the Anthropocene, the age of the planet determined by the acts of mankind.
Born in the city of Perth, Australia, on the Indian Ocean in 1966, Lim grew up in Brunei on the island of Borneo before returning to Australia for her education. Her early childhood in a tropical paradise and the relationship between western and indigenous cultures as well as Australia's nature shaped her sensibility for nature and culture, but also for the interplay between different cultures. Lim is professor at the Sydney Conservatorium of Music since 2017 and she has composed solo, chamber and ensemble works as well as four operas, including Tree of Codes (2016), a music theatre piece about origins, memory and time. In addition, she repeatedly works across genres and installations, such as Escalier du chant (2011), an architectural intervention with performance, premiered by the Neue Vokalsolisten Stuttgart at the Pinakothek in Munich, together with light artist Carsten Nicolai.
In Berlin, she composed several works in which she processed her turbulent impressions. For example, the piano-orchestral work World as Lover, world as self, premiered at the Donaueschinger Musiktage 2021.
Liza Lim, World as lover world as self for piano and orchestra, worldd creation Donaueschingen 15.10. 2021, Orchestre philharmonique de Luxembourg, conductor Ilan Volkov, Tamara Stefanovich, piano.
World as lover, world as self is defined by the concept of mourning. The title refers to a publication by environmental activist, ecologist and buddhist Joanna Macy, whose ideas have accompanied Lim for a long time. According to Macy, a new relationship to life and a greater intimate joy could arise from grief as well as deep empathy.
Magic rope tricks
During her year in Berlin, Lim also created her new 30-minute string quartet String Creatures for the Jack Quartet, which also focusses on the duality of grief and joy.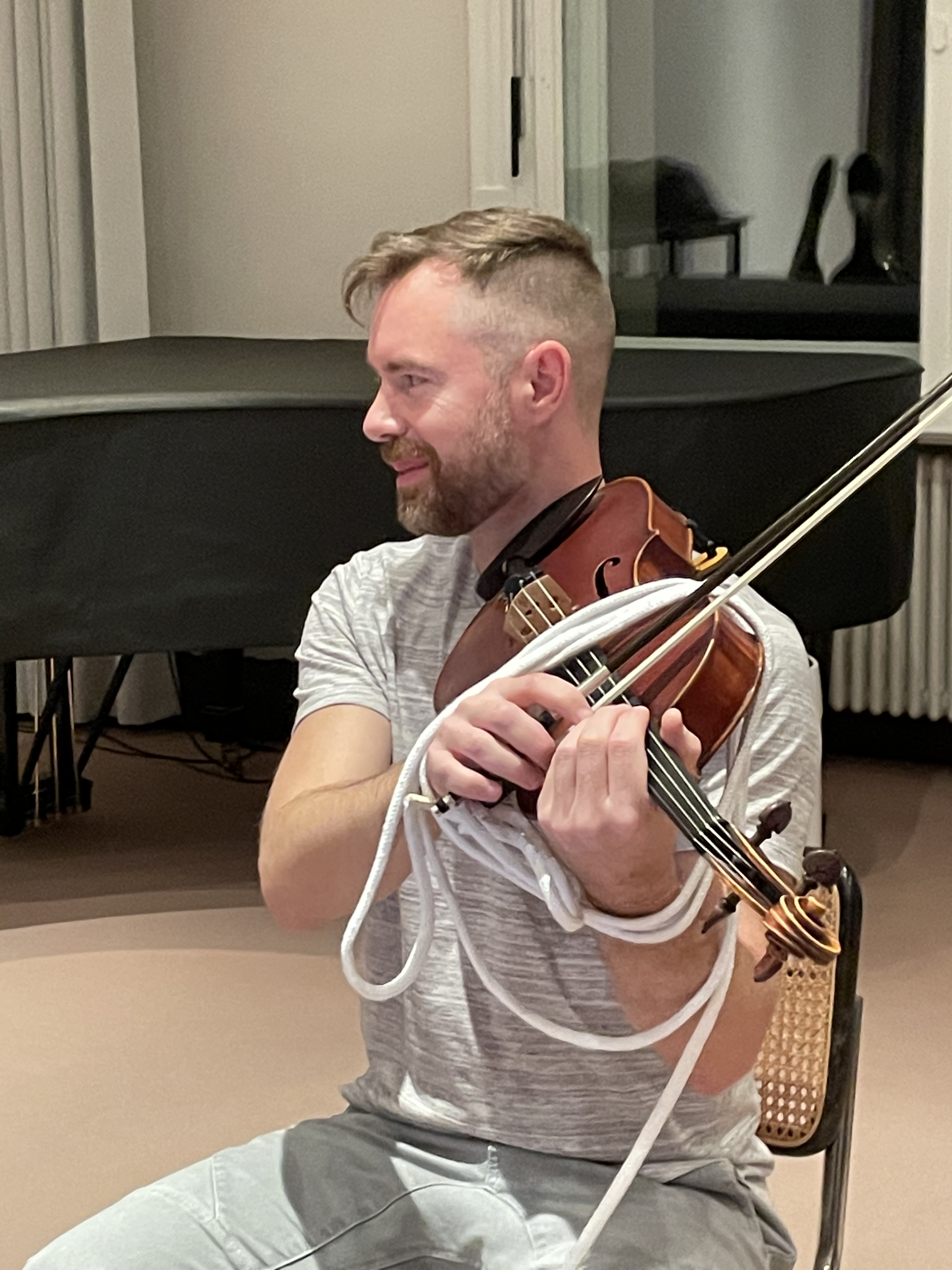 The composer sees the piece as a living whole, as a hybrid multi-headed organism. For Lim, the intrument's strings have something magical about them, being a living and animated material. The opening sequence entitled "Cats Craddle: 3 diagrams of griev", questions the strings as a natural material that could serve as the origin of tissue by means of knotting, braiding or weaving. At a workshop with the quartet in January, she experimented with magic rope tricks and also mentions finger-thread games as played by children as an inspiration. Both metaphorically found their way into the piece as a constantly interweaving web of sound.
String Creatures ends with the metaphor of building a nest, the embodiment of security. A nest is woven from the inside out with the bird building it around its own body.
Nonverbal communication
String instruments always played a central role in Lim's body of work. The string sound stands for subtle non-verbal communication.  In her large ensemble work Extinction Events and Dawn Chorus (2018), a crucial scene features a violinist attempting to teach a percussionist how to play the violin on his tambourine. The resulting sounds have a beauty of their own, full of scratchy harmonies and the communication happens on a different level than the music-linguistic one.

Liza Lim: Extinction, Events and Dawn Chorus, Lucerne Festival Contemporary Orchestra (LFCO), Lucerne Festival Forward 2021, Dir. Mariano Chaicchiarini, Luzern 2021, in house-production SRG/SSR
Liza Lim knows how to weave opposites into beauty while at the same time asserting her concerns. We humans are responsible for nature, for our coexistence and the fate of the planet is in our hands. This makes her a groundbreaking example for a younger generation of composers who are concerned regarding our actions' consequences as well as the future of our world beyond music.
Gabrielle Weber

Lucerne Festival, Konzert Sonntag, 14.8., 14:30h: String creatures, world creation Liza Lim &Jack Quartett,
Liza Lim, Joanna Macy, Carsten Nicolai, Neue Vocalsolisten Stuttgart, Wissenschaftskolleg zu Berlin
Lucerne Festival, 8.8.-11.9.2022: Under the motto Diversity, the festival dedicates this edition in particular to the musical work of people of color, which is still neglected in the classical music business.
After Lucerne, String Creatures will go on tour to New York, Berlin, Schwaz and Melbourne.
radio features SRF 2 Kultur:
Musik unserer Zeit, 14.9.2022: Liza Lim – Verwebung von Natur und Kultur (Interweaving nature and culture), Redaktion Gabrielle Weber
Musik unserer Zeit, 1.12.2021: Lucerne Festival Forward – new listening situations for new music, Redaktion Gabrielle Weber

Neo-Profiles:
Liza Lim, Lucerne Festival Contemporary Orchestra (LFCO)