La Chaux-de-Fonds' Nouvel Ensemble Contemporain (NEC) celebrates its 25th anniversary this year and invites to its anniversary weekend. "Time to Party" is the event tied to the big birthday concert of Saturday March 14, with works by Anton Webern, Claire-Mélanie Sinnhuber and Daniel Zea, followed by a marathon of mini-concerts from Louis Jucker's 'Suitcase Suite' on Sunday.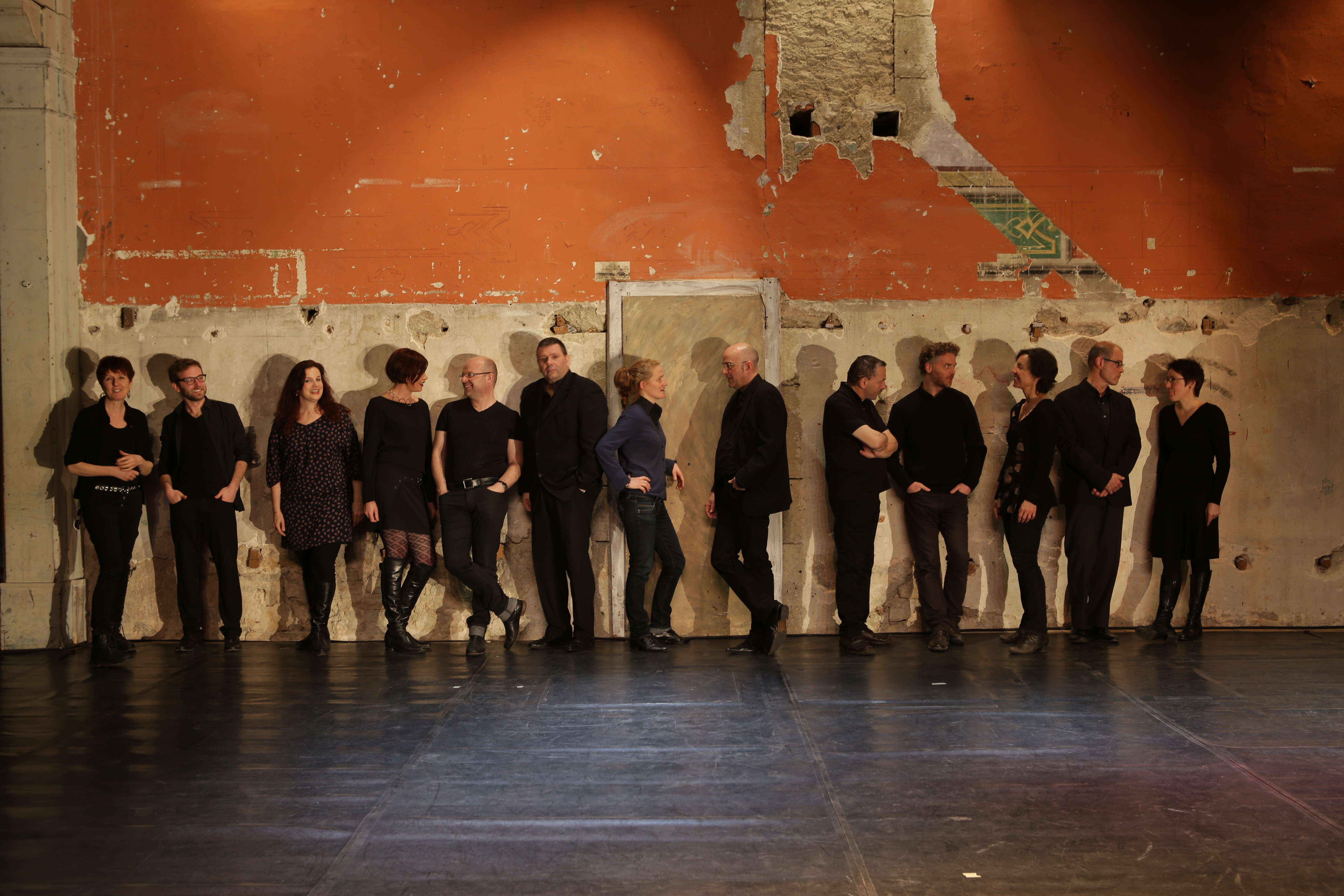 Jaronas Scheurer
"Most people don't immediately think of the NEC if questioned about contemporary music in Switzerland, but as soon as the ensemble is mentioned, it brings a smile to their faces." – says Antoine Françoise, pianist and artistic director of the Nouvel Ensemble Contemporain (NEC, when asked regarding the secret weapon or superpower of NEC. Putting a smile on your face sums up NEC's philosophy pretty well. About 25 years ago, a group of musicians from La Chaux-de-Fonds gathered together to share their passion for new music.
A group of friends – a solid institution 
A lot happened in the meantime: the group became a solid institution in the Swiss music scene and new musicians, including Antoine Françoise, joined. He first joined NEC as pianist, about 13 years ago and replaced founding member Pierre-Alain Monot as artistic director in 2016.

Antoine Françoise dirigiert das Nouvel Ensemble Contemporain in: Mathis Saunier, Palindrome for String Orchestra, am Antigel Festival Genève 2019,
For Françoise, ongoing change is essential. He intends to remain artistic director as long as he'll be able to change the NEC's aesthetic and if he can no longer do so, he hopes to hand over the reins to someone with new and fresh ideas. But what remains despite all the change is the common love for music, so NEC can still be summed up as a group of friends who want to share their passion for new music.
A full week of partying
To celebrate its 25th anniversary, NEC is presenting itself and La Chaux-de-Fonds with an entire week of concerts, beginning with a series of mini-concerts presenting solo pieces in various city locations. On Friday, the ensemble will be equipped with self-made instruments to perform the "Suitcase Suite" by punk rock guitarist Louis Jucker, on Saturday NEC will perform the big birthday concert with the fitting title "Time to Party" and for the finale, on Sunday, the NEC musicians will present the mini-concerts' solo pieces in public.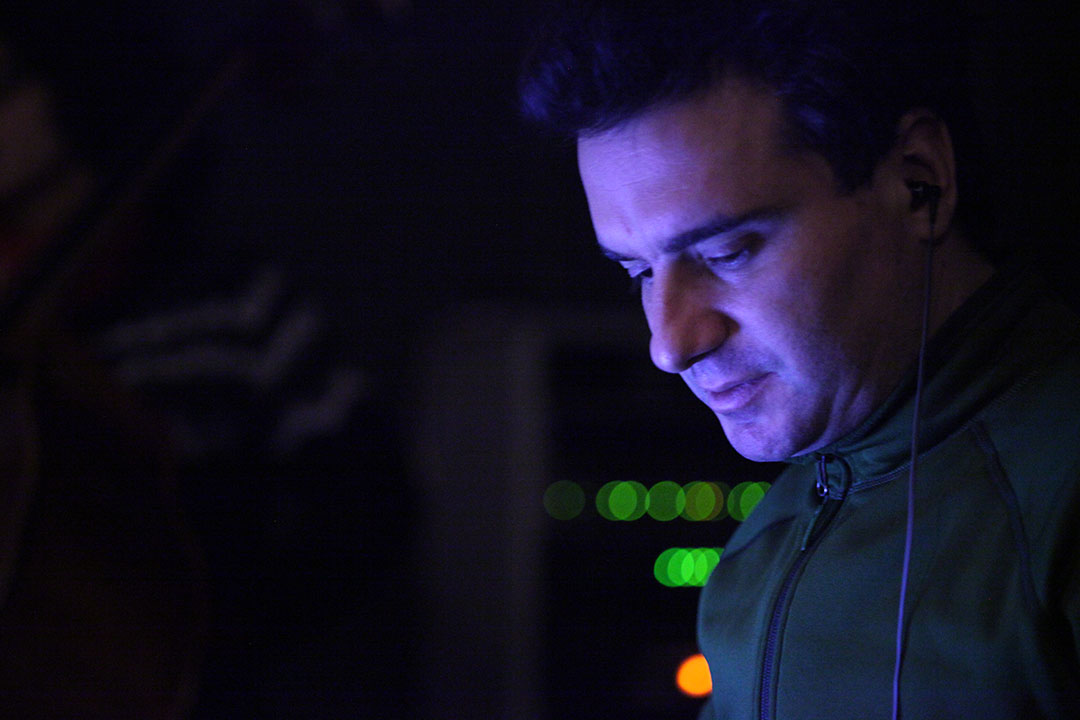 Saturday's concert will be particularly representative of the Nouvel Ensemble Contemporain: starting with 1940's Variations for Orchestra, op. 30 by Anton Webern, one of 20th century music most important work, arranged for ensemble by its former director, Pierre-Alain Monot followed by "Soliloque" by French composer Claire-Mélanie Sinnhuber. It is the first time that NEC will play a one of Sinnhuber's works. The piece "Pocket enemy" from 2017 by Colombian composer Daniel Zea, who has worked with NEC on several occasions and composed "Pocket enemy" for Antoine Françoise, will complete the evening.

Daniel Zea, Pocket enemy, Ensemble Vortex, 2017
So first a classic of the 20th century with a greeting to the former conductor Pierre-Alain Monot, followed by a more recent work by a friend of the ensemble and the discovery of a new composer – a good summary of NEC's philosophy. All three pieces are written for a large ensemble so that, as many NEC musicians as possible, can be involved. Françoise's only rule for putting together NEC's programmes is the following: "I don't shape the programmes to please the audience, but to please my musicians and when musicians are happy, I know the audience can feel it." Goes with NEC's goal to put a smile on everyone's face… 
Jaronas Scheurer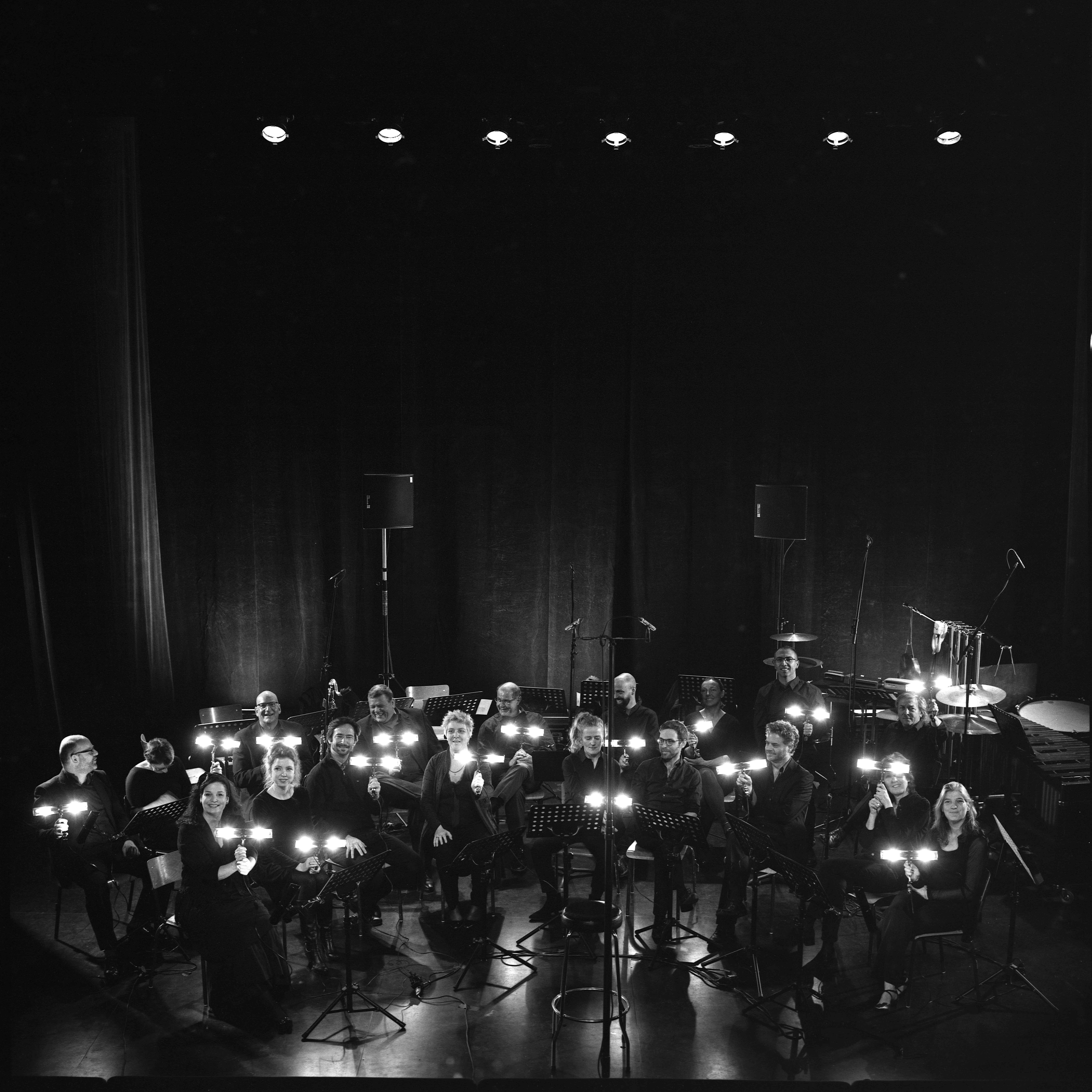 friday, march 13, 6:30pm, opening and vernissage, Théâtre ABC, Ausstellung: Annick Burion & Pablo Fernandez (opening hours Sa: 11-24h; So: 11h-20h), musical intervention: Matthieu Grandola
8:30pm Louis Jucker, The Suitcase Suite, Temple Allemand
10pm Marcel Chagrin, tourneur de 78 tours
saturday, march 14, 8:30pm, Time to party, Temple Allemand La Chaux-de-Fonds:
Anton Webern, Variations pour orchestre op. 30, nouvel arrangement pour ensemble Pierre-Alain Monod, création
Claire-Mélanie Sinnhuber, Soliloque pour ensemble
Daniel Zea, Pocket enemy pour sampler et ensemble
sunday, march 15, from 2pm, Miniatures, Temple Allemand La Chaux-de-Fonds
2pm Miniatures I
2:40pm Pierre Jodlowski: Typologies du regard pour piano et électronique
3pm Apéritif SONART
4pm Miniatures II
4:40pm Matthieu Grandola, flûte: pieces from Eliott Carter, Toru Takemitsu, Kaija Saariaho, Ofer Pelz
5:15pm MIniatures III

25ans le NEC: SRF 2 Kultur, Kultur aktuell, 12./13.3.20: editorial Annelis Berger
Nouvel Ensemble Contemporain, Daniel Zea, Claire-Mélanie Sinnhuber, Louis Jucker, SONART – Musikschaffende Schweiz
broadcasts SRG:
RTS, musique d'avenir, editorial: Anne Gillot
SRF 2 Kultur:
Aktuell & Kultur kompakt, 12./13.3., editorial Annelis Berger
Musikmagazin, 14./15.3., editorial Annelis Berger
neo-profiles: Nouvel Ensemble Contemporain, Daniel Zea
The legendary "Concours de Genève" celebrates its 80th birthday this year, with the disciplines of composition and percussion. Founded in 1939, this contest is one of the major landmarks in contemporary music.
Live-Stream of the final concert percussion: 21.11., 8pm:

Gabrielle Weber
34 young international percussionists have been invited to compete on the basis of videos they submitted to prove their skills. Only three of them will make it to the final concert of November 21. Their solo performance with the "Orchestre de la Suisse Romande" in Geneva's Victoria Hall could turn out to become a gateway leading into the international music scene.
25-year-old Till Lingenberg, born in Valais, is one of the lucky participants and give us his insights on how it feels to perform in front of a highly valued jury, the criteria regarding the choice of the repertoire and drums in contemporary music.
The competition having a high reputation internationally, an invitation to the "Concours de Genève" is already kind of an award. In addition, the studying of the repertoire is a very enriching process. "Preparing for the contest forces one to rehearse many new pieces and bring them to a stage-ready level – after all, we are talking about a two and a half hours performance", says Lingenberg. "Participating in the final concert would be the icing on the cake and open up career opportunities, allowing me to enter the professional world. This competition is very important for launching a solo career".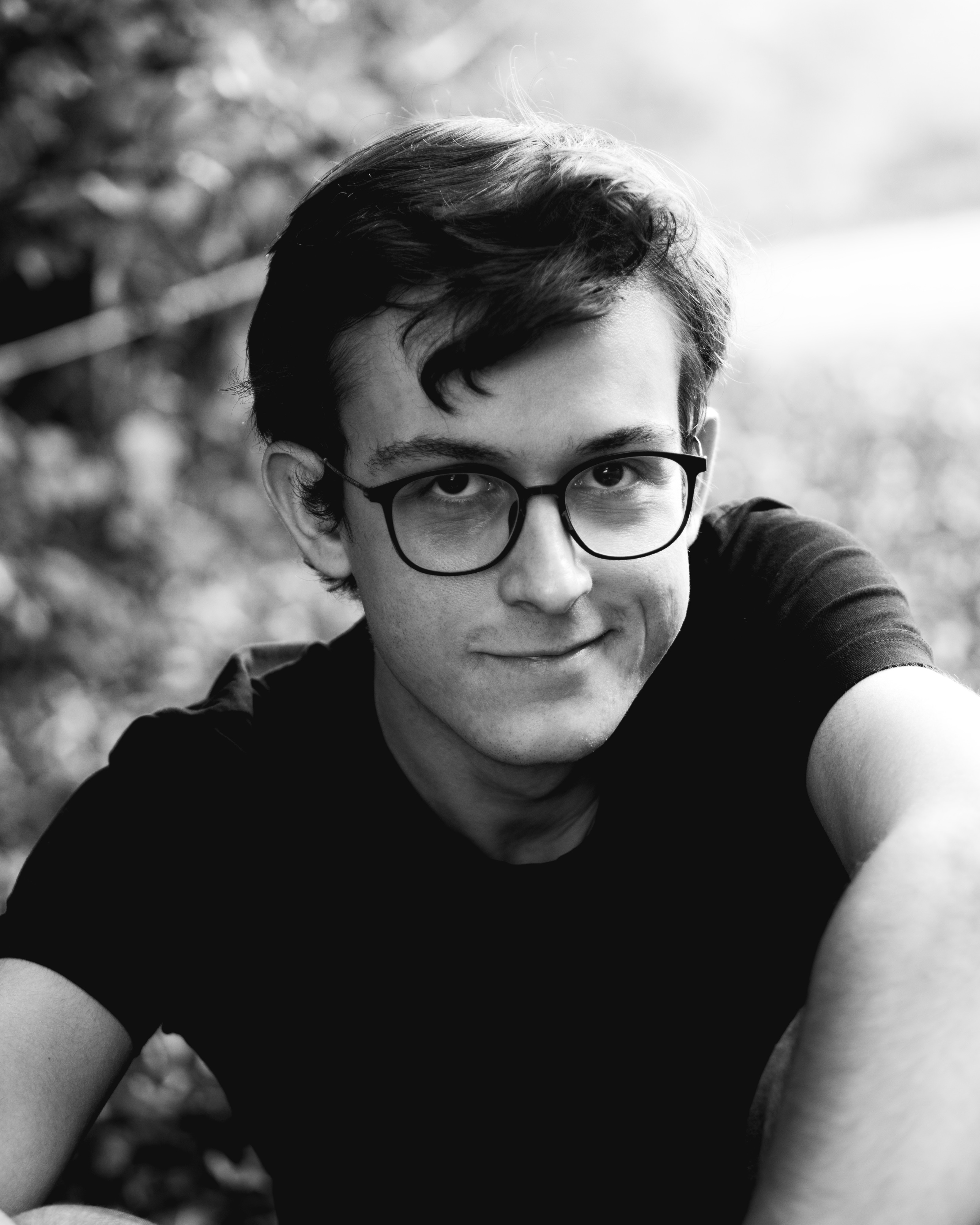 Lingenberg found his way to percussion through the violin – when he received his first violin lessons at the age of five, he was more interested in hammering on the violin than in producing beautiful sounds… so one thing led to another. He never regretted the change, as the drums are so versatile. "You're not playing just one, but actually numerous instruments".
Any role models? "I was never actually fascinated by the people playing the drums, but mostly by the instruments themselves. I admired them and it fascinated me to touch them and try things out, as far as I was allowed to".
Lingenberg loves the contemporary repertoire – and considers himself lucky, because: "we have almost no choice but to play this music, given a repertoire that is never older than a century". For the Concours, Lingenberg chose 'Moi, jeu…' for Marimba (1990) by Bruno Mantovani, a complex piece in which Mantovani "breaks the codes of the instrument" as Lingenberg puts it.
In 'Assonance VII' by Michael Jarrell (1992), the second piece he chose, the performer finds himself in the very heart of a percussion instruments park or playground. Vibraphone, Tamtam, gong, cymbals, bongos, wood-blocks, triangle etc. "It's a fabulous piece, showing all the possibilities of multipercussion and radically different ways of playing, it experiments with resonances, sometimes almost to the inaudible".
Interview: Benjamin Herzog / Gabrielle Weber

Michael Jarrell, Assonance VII (1992), Interpret: Till Lingenberg
The three finalists of the composition competition have been determined in a preliminary round. The "Lemanic Modern Ensemble" directed by Pierre Bleuse will present their pieces together with oboist Matthias Arter at the Studio Ansermet in Geneva on November 8.
Two special events complement the Concours: on November 14, Philippe Spiesser and the Ensemble Flashback will combine music, video, electronics and science at CERN and on November 20, the Eklekto Geneva Percussion Center will be presenting works by Alexandre Babel, Wojtek Blecharz and Ryoji Ikeda in the Alhambra, Geneva.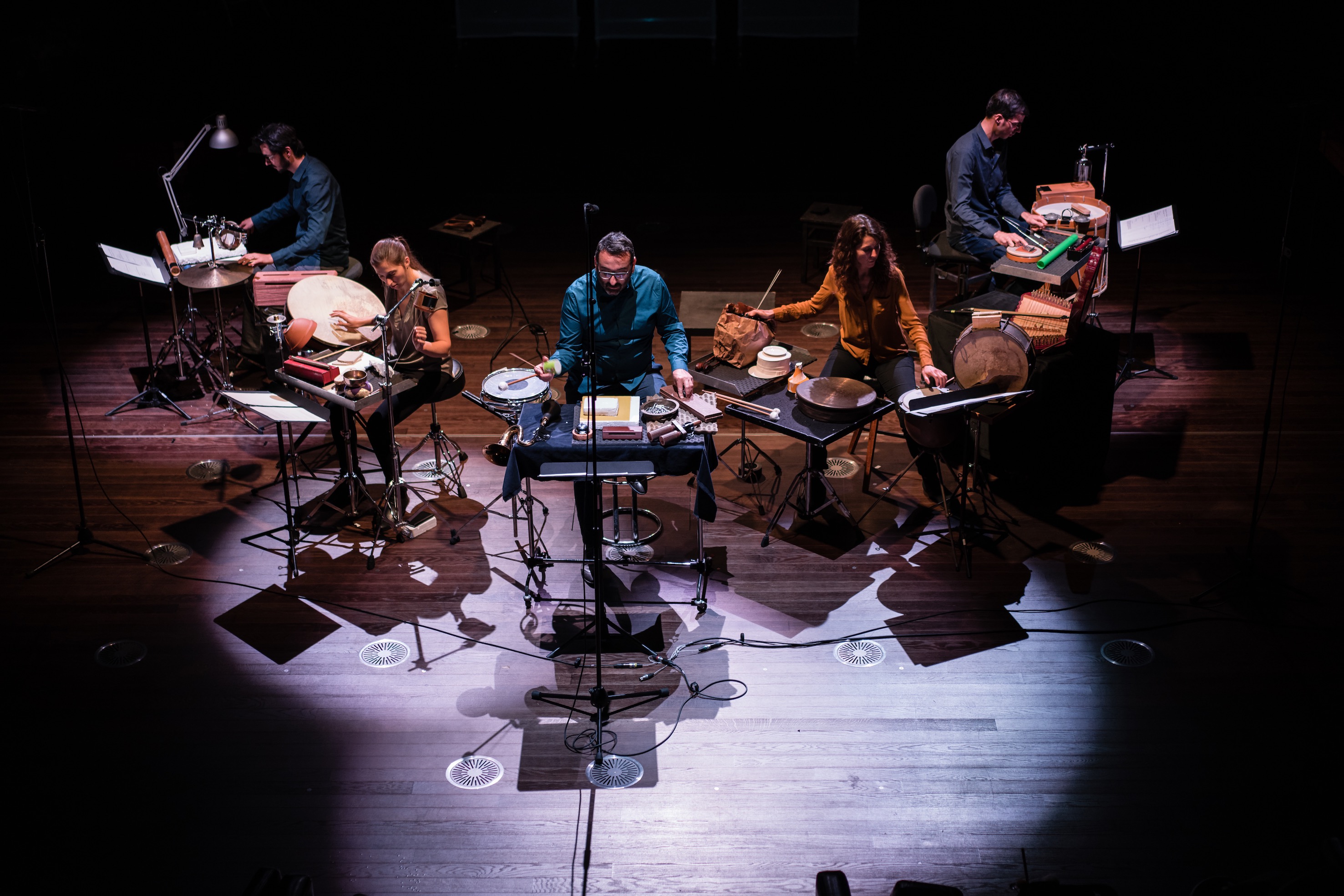 The qualifying rounds will take place from November 8 to 11 and are open to the public. The final concerts of both competitions will be broadcasted via live stream (video) on neo.mx3 as well as RTS Espace 2 on November 8, (composition) and November 21, (percussion).
Live-Stream of the final concert composition: 8.11., 8pm:

Émissions RTS Espace 2:
En direct:
8 novembre, finale concours Composition au studio Anserme:
Présentation par Anne Gillot + Julian Sykes / Prise d'antenne 18h30 – 22h30
21 novembre: finale concours Percussions au Victoria hall:
Présentation par Julian Sykes / Prise d'antenne 18h – 22h30
Magnétique:
-13 novembre, 17h, , Interview avec Philippe Spiesser, président du jury de percussion: Présentation par Anya Leveillé
-11 – 17 novembre: reportage sur les candidates, présenté par Sylvie Lambelet
RTS Culture: article avec video avant la finale percussion
Sendung SRF 2 Kultur:
16. / 17. November: Musikmagazin / aktuell, Redaktion: Benjamin Herzog
Concours de Genève, RTS Culture, SRF 2 Kultur
neo-profiles: Concours de Genève, Lemanic Modern Ensemble, Eklekto Geneva Percussion Center, Till Lingenberg, Michael Jarrell, Alexandre Babel