La Chaux-de-Fonds' Nouvel Ensemble Contemporain (NEC) celebrates its 25th anniversary this year and invites to its anniversary weekend. "Time to Party" is the event tied to the big birthday concert of Saturday March 14, with works by Anton Webern, Claire-Mélanie Sinnhuber and Daniel Zea, followed by a marathon of mini-concerts from Louis Jucker's 'Suitcase Suite' on Sunday.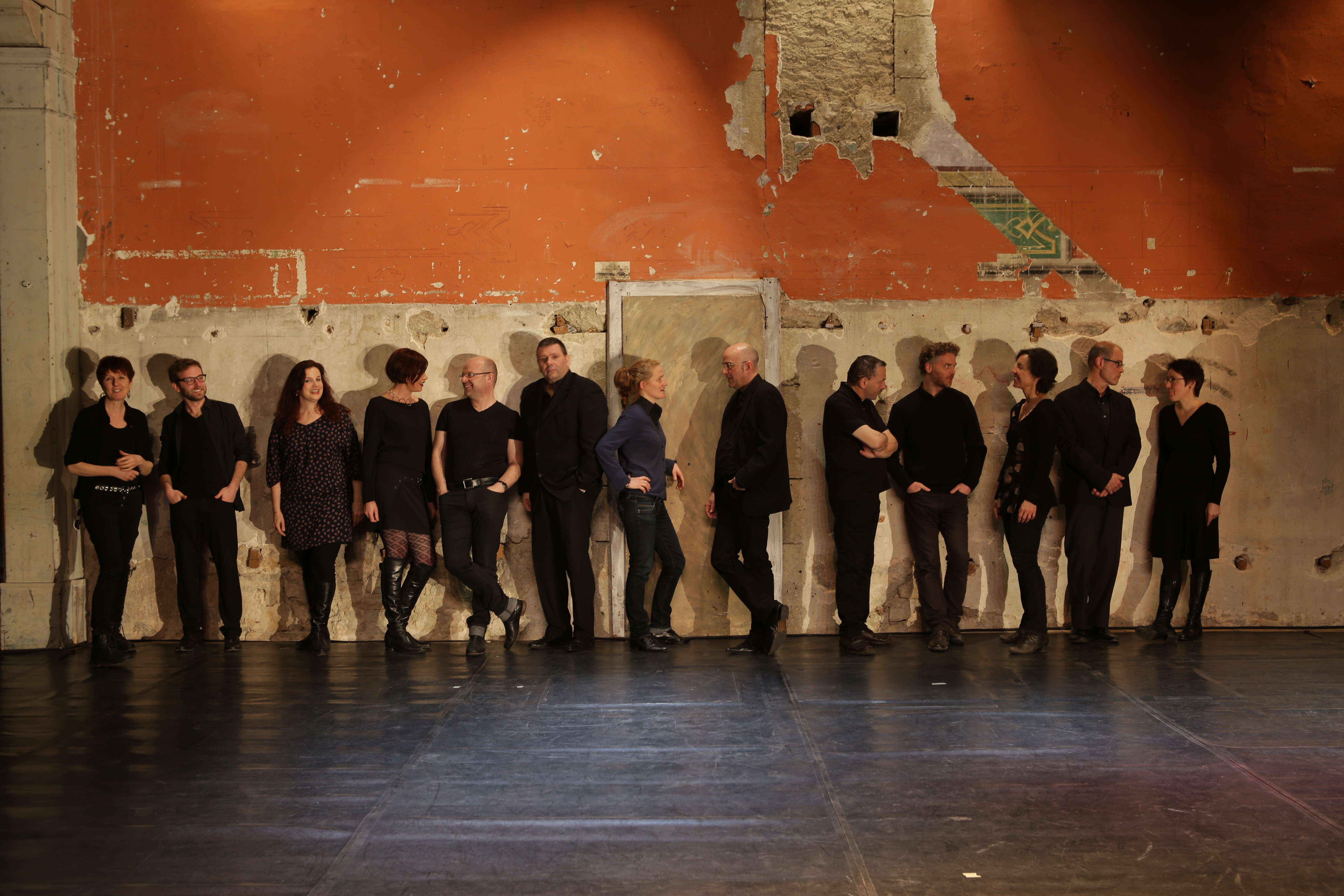 Jaronas Scheurer
"Most people don't immediately think of the NEC if questioned about contemporary music in Switzerland, but as soon as the ensemble is mentioned, it brings a smile to their faces." – says Antoine Françoise, pianist and artistic director of the Nouvel Ensemble Contemporain (NEC, when asked regarding the secret weapon or superpower of NEC. Putting a smile on your face sums up NEC's philosophy pretty well. About 25 years ago, a group of musicians from La Chaux-de-Fonds gathered together to share their passion for new music.
A group of friends – a solid institution 
A lot happened in the meantime: the group became a solid institution in the Swiss music scene and new musicians, including Antoine Françoise, joined. He first joined NEC as pianist, about 13 years ago and replaced founding member Pierre-Alain Monot as artistic director in 2016.

Antoine Françoise dirigiert das Nouvel Ensemble Contemporain in: Mathis Saunier, Palindrome for String Orchestra, am Antigel Festival Genève 2019,
For Françoise, ongoing change is essential. He intends to remain artistic director as long as he'll be able to change the NEC's aesthetic and if he can no longer do so, he hopes to hand over the reins to someone with new and fresh ideas. But what remains despite all the change is the common love for music, so NEC can still be summed up as a group of friends who want to share their passion for new music.
A full week of partying
To celebrate its 25th anniversary, NEC is presenting itself and La Chaux-de-Fonds with an entire week of concerts, beginning with a series of mini-concerts presenting solo pieces in various city locations. On Friday, the ensemble will be equipped with self-made instruments to perform the "Suitcase Suite" by punk rock guitarist Louis Jucker, on Saturday NEC will perform the big birthday concert with the fitting title "Time to Party" and for the finale, on Sunday, the NEC musicians will present the mini-concerts' solo pieces in public.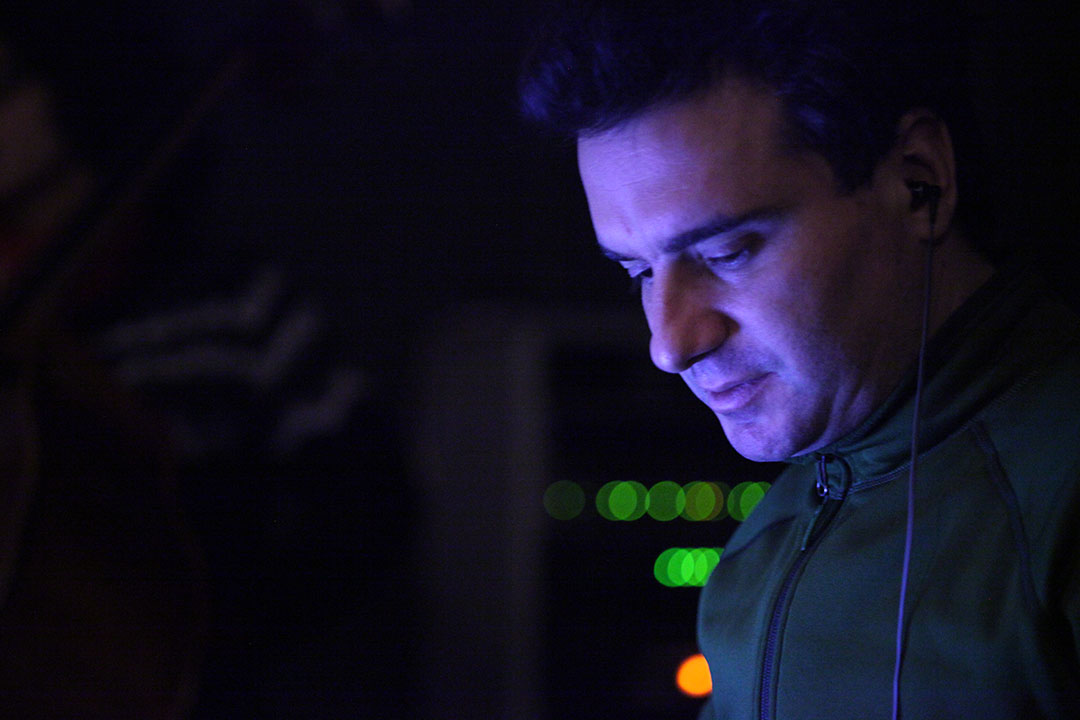 Saturday's concert will be particularly representative of the Nouvel Ensemble Contemporain: starting with 1940's Variations for Orchestra, op. 30 by Anton Webern, one of 20th century music most important work, arranged for ensemble by its former director, Pierre-Alain Monot followed by "Soliloque" by French composer Claire-Mélanie Sinnhuber. It is the first time that NEC will play a one of Sinnhuber's works. The piece "Pocket enemy" from 2017 by Colombian composer Daniel Zea, who has worked with NEC on several occasions and composed "Pocket enemy" for Antoine Françoise, will complete the evening.

Daniel Zea, Pocket enemy, Ensemble Vortex, 2017
So first a classic of the 20th century with a greeting to the former conductor Pierre-Alain Monot, followed by a more recent work by a friend of the ensemble and the discovery of a new composer – a good summary of NEC's philosophy. All three pieces are written for a large ensemble so that, as many NEC musicians as possible, can be involved. Françoise's only rule for putting together NEC's programmes is the following: "I don't shape the programmes to please the audience, but to please my musicians and when musicians are happy, I know the audience can feel it." Goes with NEC's goal to put a smile on everyone's face… 
Jaronas Scheurer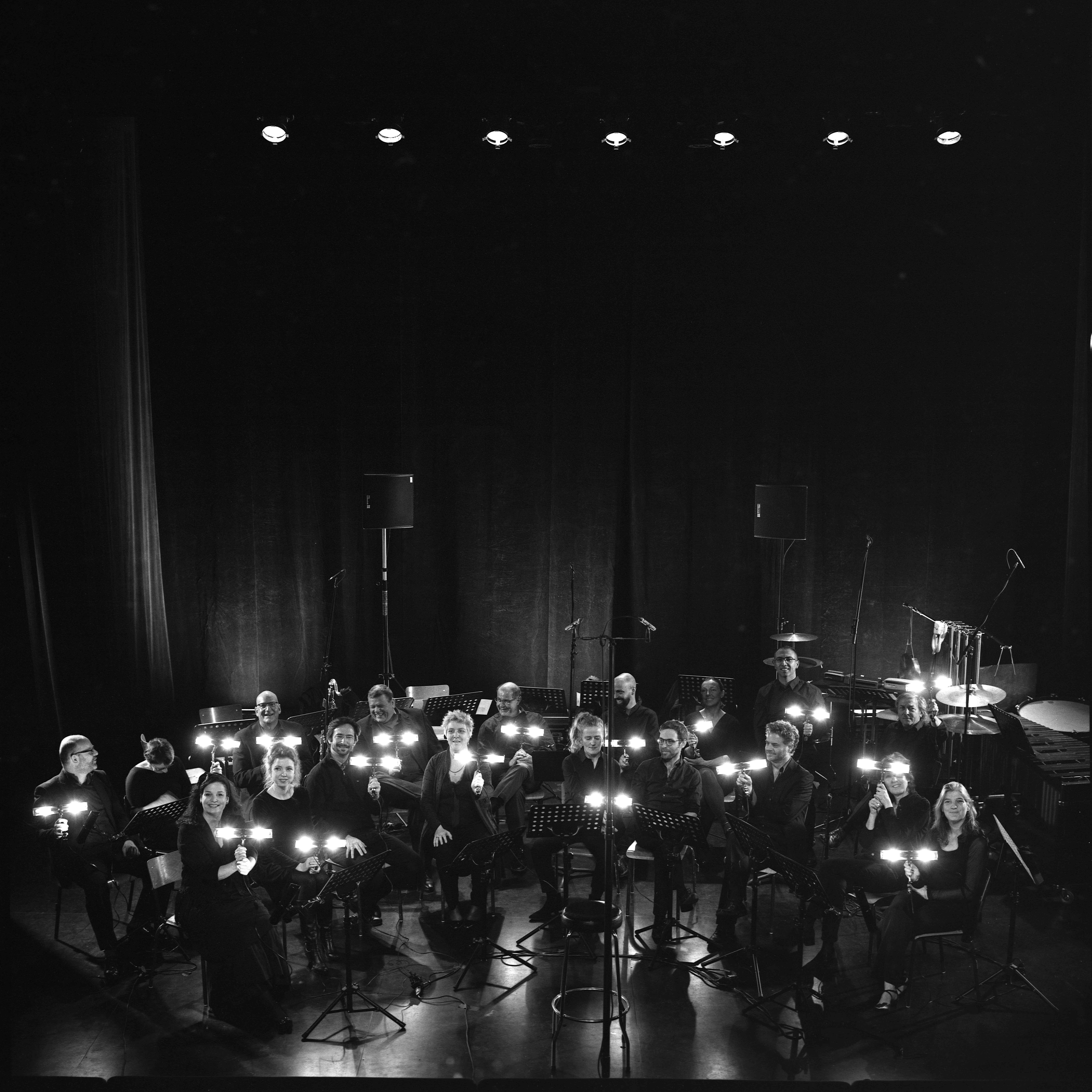 friday, march 13, 6:30pm, opening and vernissage, Théâtre ABC, Ausstellung: Annick Burion & Pablo Fernandez (opening hours Sa: 11-24h; So: 11h-20h), musical intervention: Matthieu Grandola
8:30pm Louis Jucker, The Suitcase Suite, Temple Allemand
10pm Marcel Chagrin, tourneur de 78 tours
saturday, march 14, 8:30pm, Time to party, Temple Allemand La Chaux-de-Fonds:
Anton Webern, Variations pour orchestre op. 30, nouvel arrangement pour ensemble Pierre-Alain Monod, création
Claire-Mélanie Sinnhuber, Soliloque pour ensemble
Daniel Zea, Pocket enemy pour sampler et ensemble
sunday, march 15, from 2pm, Miniatures, Temple Allemand La Chaux-de-Fonds
2pm Miniatures I
2:40pm Pierre Jodlowski: Typologies du regard pour piano et électronique
3pm Apéritif SONART
4pm Miniatures II
4:40pm Matthieu Grandola, flûte: pieces from Eliott Carter, Toru Takemitsu, Kaija Saariaho, Ofer Pelz
5:15pm MIniatures III

25ans le NEC: SRF 2 Kultur, Kultur aktuell, 12./13.3.20: editorial Annelis Berger
Nouvel Ensemble Contemporain, Daniel Zea, Claire-Mélanie Sinnhuber, Louis Jucker, SONART – Musikschaffende Schweiz
broadcasts SRG:
RTS, musique d'avenir, editorial: Anne Gillot
SRF 2 Kultur:
Aktuell & Kultur kompakt, 12./13.3., editorial Annelis Berger
Musikmagazin, 14./15.3., editorial Annelis Berger
neo-profiles: Nouvel Ensemble Contemporain, Daniel Zea