The Percussion Threads from Zurich to Mzansi concert at Zurich's Rietberg Museum, is a meeting of both musicians and compositions from Switzerland and South Africa and will subsequently go on tour in the two countries.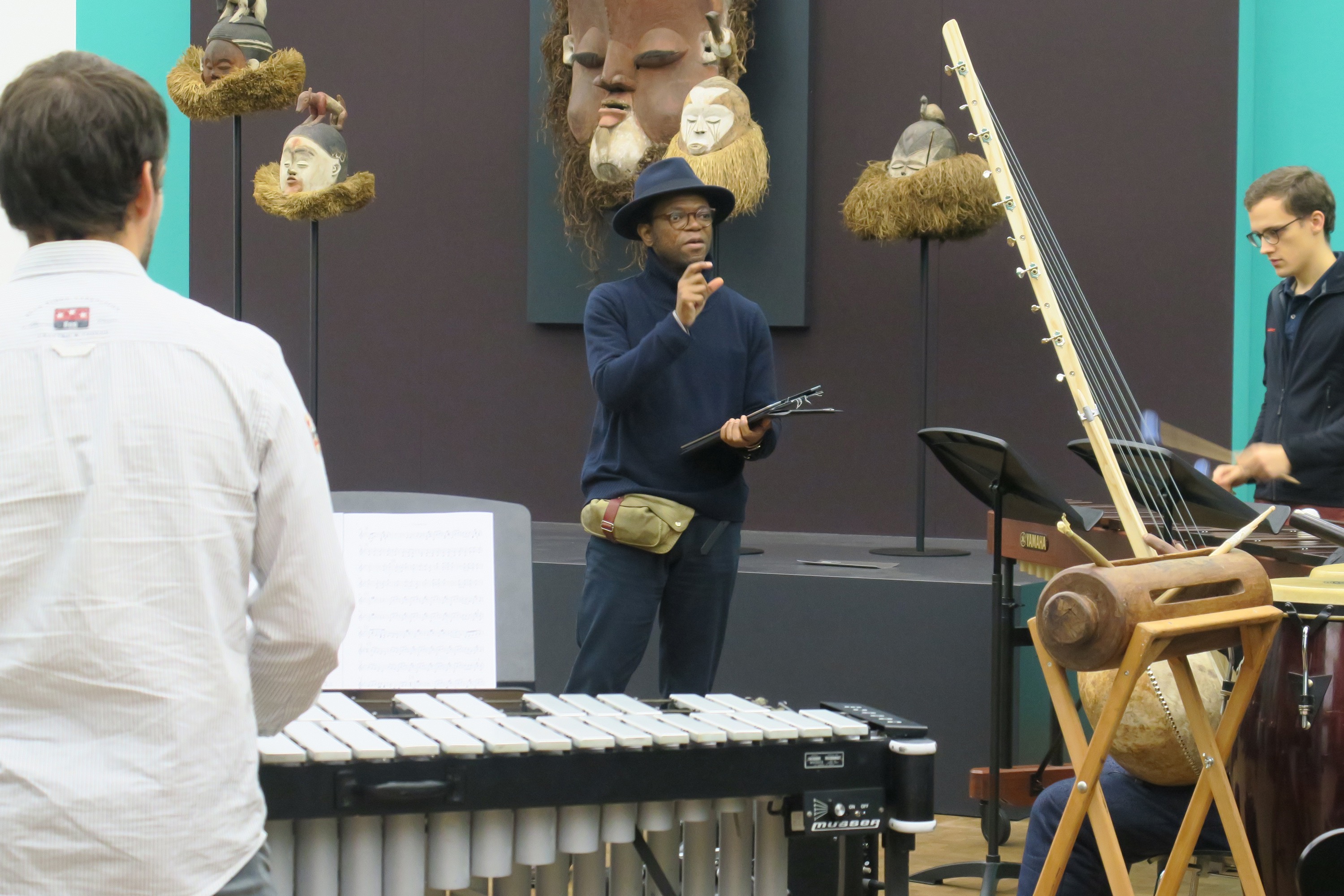 Katja Heldt
How does classical music sound in the 21st century? How does musical exchange work in the decolonization era? And in what context should it take place?
The Swiss initiative guerillaclassics is engaged in a wide range of projects, searching for answers and investigating the current relevance and formats of classical music. In the spring of 2020, Zurich's Cosmic Percussion Ensemble will tour South Africa with local musicians.

Cosmic Percussion Ensemble, Trailer
The event will be launched on March 6th with a concert at Zurich's Rietberg Museum, in which new works by Swiss composer Nik Bärtsch and South African composer Neo Muyanga will be performed as part of the current FIKTION KONGO exhibition.
Hiromi Gut, artistic director and founder of guerillaclassics, who initiated this project, explains: "The Congo exhibition features an exciting change of perspective in which young Congolese artists are granted a voice. Our tour is structured in the same way, we work with musicians from Switzerland, Angola, Congo and South Africa and wish to explore different ways of playing".
Radical and new approach to classical and contemporary music
Since its foundation in 2017, guerillaclassics has been committed to radically rethink both classical and contemporary music's long-established structures, regarding both concert business as well concept and settings. Their diverse programmes pursue the clear goal of bringing what was usually relegated to concert halls into everyday life. The more unusual the setting, the better, whether on the road, construction sites or at a sport event in the mountains with a local yodelling club: guerillaclassics operates at the intersection of music with drama, dance and theatre, by changing the context of musical experiences with unusual concert formats.
"With guerillaclassics I wanted to fulfill the dream of making classical music an everyday part of society. To achieve this, the music must take place outside the confines of a shielded concert hall and brought into the various communities" says Hiromi Gut. For Gut, dealing with the history of apartheid and the strong social differences that still exist in South Africa is an important aspect of this project: "We play at sunrise for the commuters at Park Station in Johannesburg, Africa's largest train station. Playing in a public space has a special relevance as access to classical European music is still associated with a white minority in South Africa".
A link between cultures
For the South Africa tour as well as the concert at Rietberg Museum, the two composers Nik Bärtsch and Neo Muyanga have written pieces that deal with cultural exchange but also with their musical origins, placed in a larger context. The works of Zurich composer Nik Bärtsch explore different musical genres and traditions, searching for connections between cultures.

Nik Bärtsch, Ronin: Modul 45
For the journey, Bärtsch composed COSMIC APPROPRIATION for the four percussionists of the Cosmic Percussion Ensemble. He describes his approach as follows: "When composing, I like to use instruments as well as ritual techniques from different regions of the world and I am personally much more interested in how sound and playing techniques can be used, rather than in the origin of instruments. I don't believe that music is a universal language, but I do think that there are certain codes, affinities as well as resonance and spaces that are used in the production and reception of music who are in fact universal".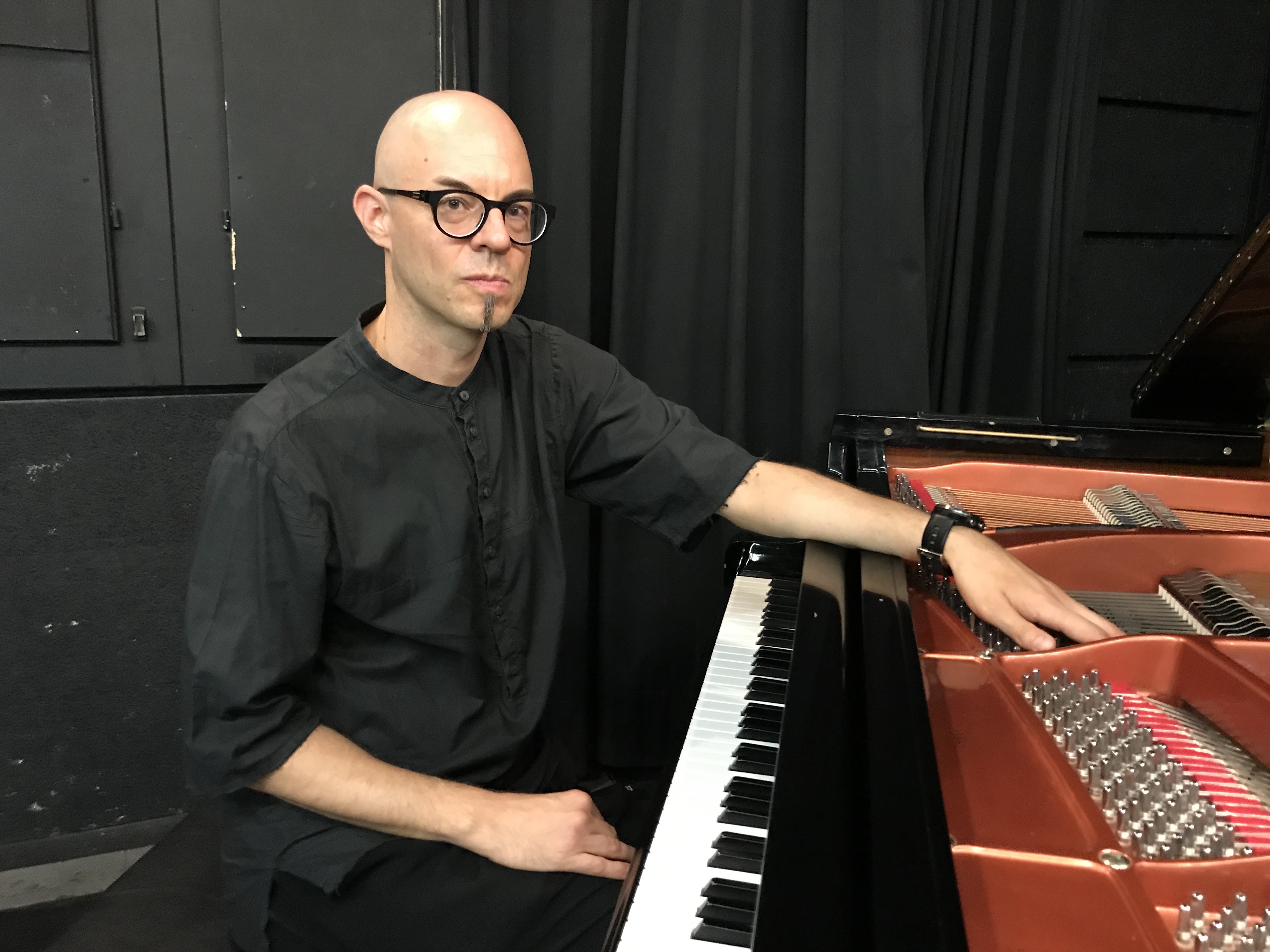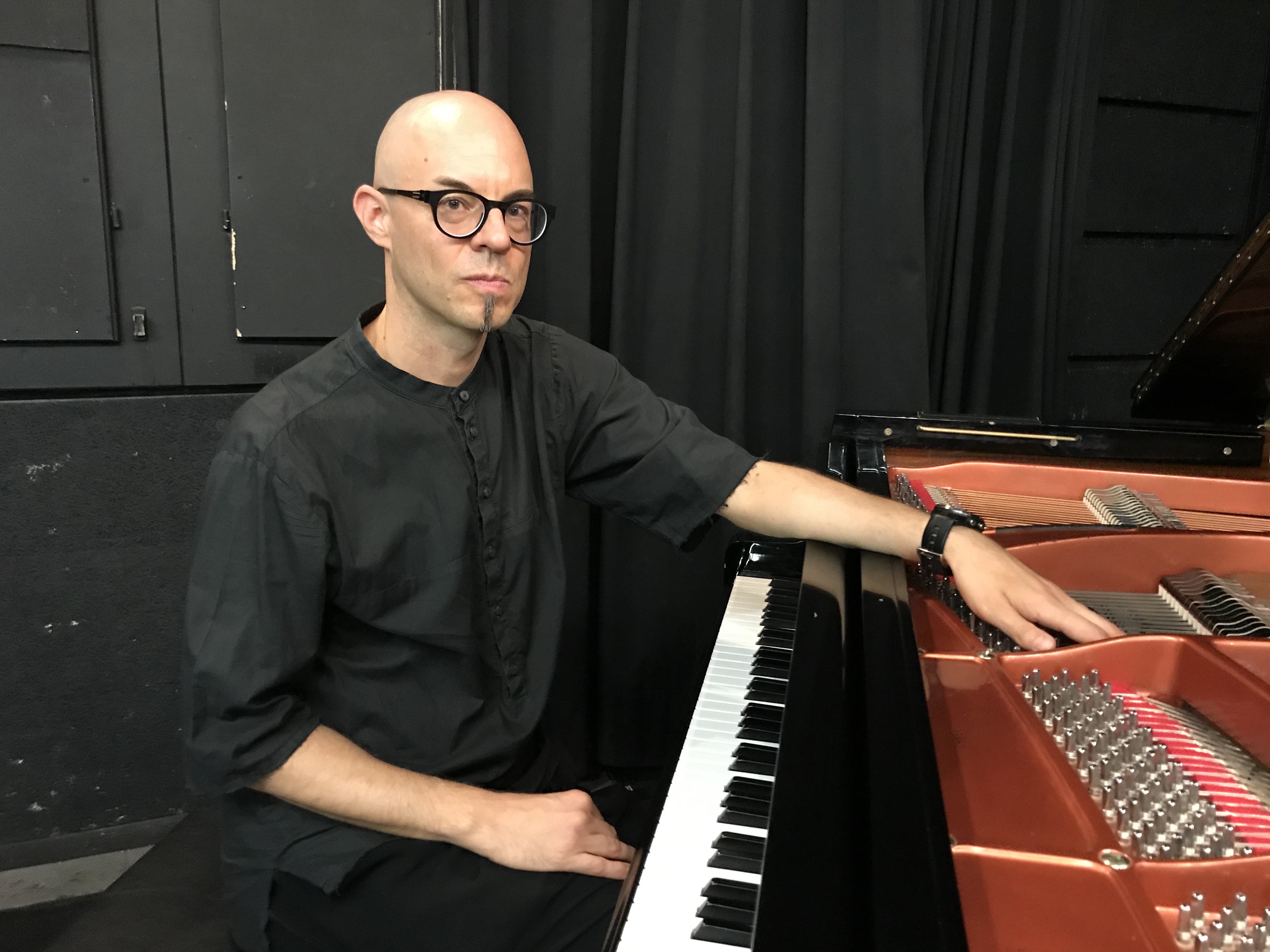 Neo Muyanga also uses various percussive traditions and traditional instruments like the ngoni or uHadi as well as the voice in his composition. The piece combines written elements with improvisation and is designed to incorporate playing styles from different regions such as the Xhosa tradition.
The audience is invited to search for the origins and roots of music and to discover something new in unusual contexts as well as to hear the old in a new way.
Katja Heldt
Trailer guerillaclassics: Percussion Threads from Zurich to Mzansi
Concerts
6.03.2020 19h: Rietberg Museum Zürich (ausverkauft)
8.04.2020, 19:30h: Club Exil, Zürich, extra concert
Nik Bärtsch, guerillaclassics, Cosmic Percussion Ensemble, Museum Reitberg, Neo Muyanga
neo-profiles: Nik Bärtsch, guerilla classics, Cosmic Percussion Ensemble