Zurich-based sound artist and musician Magda Drozd engages with sounds and beings of her environment, thereby working in a way that is as cognitive and reflective as speculative and fantastic. Her third album "Viscera" was released in early 2023 and meanwhile, she's composing music for theatre and radio plays and also appearing as solo performer in experimental sound contexts between scenes.
Friedemann Dupelius
What music would an aloe vera listen to? What would the rubber tree in the living room like to dance to? Would the playlist of the cactus on the windowsill be peppered with Piek Time hits? We can only speculate about that. Zurich-based Magda Drozd has written an entire album about it: "Songs for Plants" was released at the end of 2019 on the Lucerne-based label "Präsens Editionen" and fits just perfectly into the era in which everyone seems to have turned into a home gardener.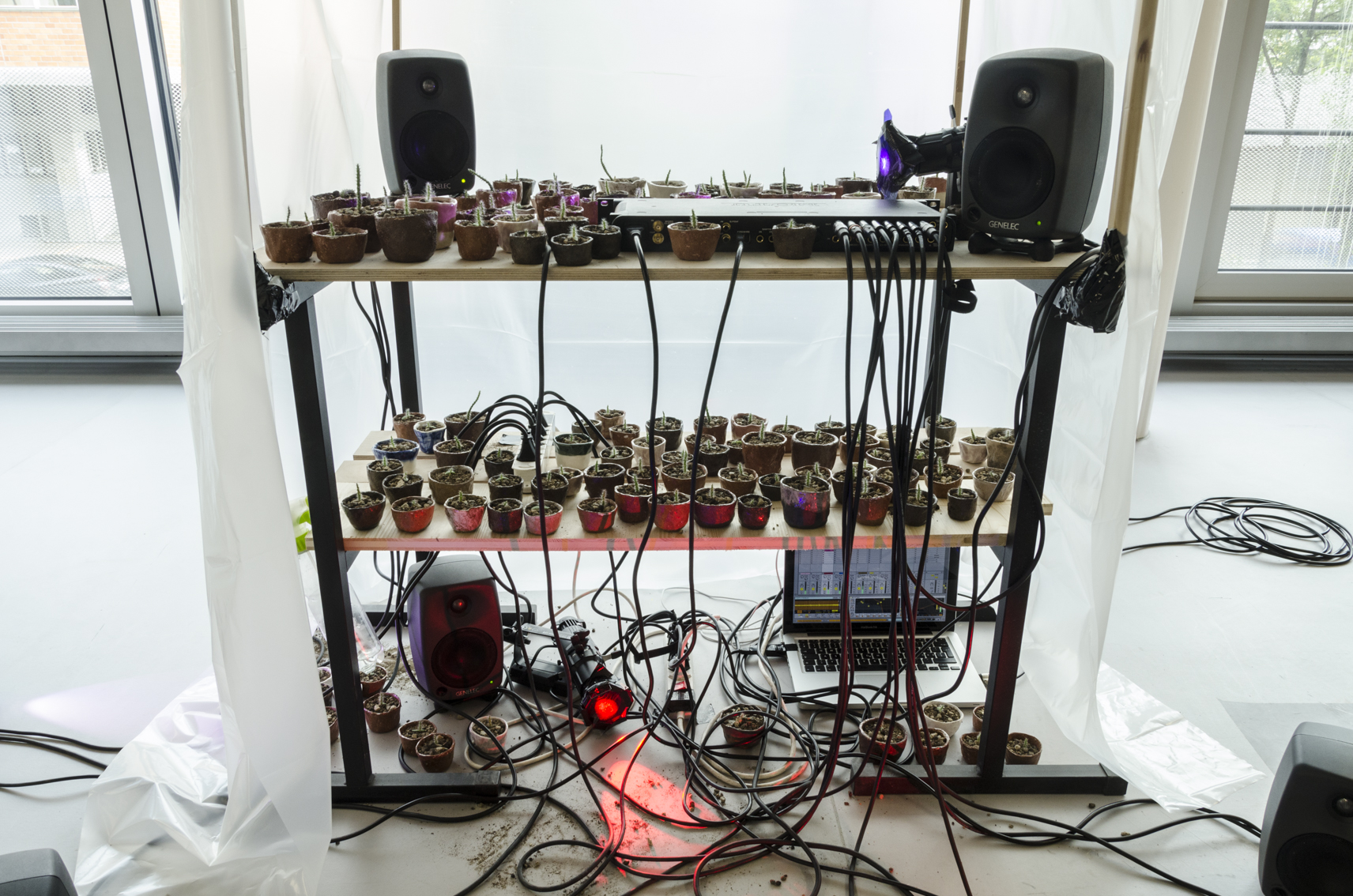 The starting point was an art project that consisted of growing 200 cacti. Two years later, a sound installation called "Intra-Action / Traces" had grown out of it. At the Zurich University of Arts (ZHdK), Magda Drozd attended the "treelab" initiated by Marcus Maeder, where she found the technical tools to make the sounds of a wide variety of plants audible. A fine needle picks up the movements of liquids in the capillaries (quasi the veins) of the plants, with several amplifiers and software then transposing the interior of the plant into human hearing range. The thirstier a plant is, the more air bubbles move in its capillaries, generating click-like sounds.
Sounds between capillaries and playing
Magda Drozd was not only interested in the bioacoustics of cacti, but also in her own position as a human being relating to these so different creatures. In doing so, she was well aware that the very step of transposing is an artificial trick. "I don't represent the plants and I'm not trying to represent their sound as accurately as possible. It is ultimately a game I play with the material."
Magda Drozd · Weaving into shores:  The sound installation "Weaving into shores" combines recordings from Lake Zurich vom Zürichsee with drones from synthesizers and the violin. How do we listen to the lake? What does it mean to us?
With the cactus instruments ready, Magda Drozd now entered the game. She watered the plants, listened to their reaction and also included earth and ceramics sounds, when those materials were touched. "First of all, a sound carpet emerges, I then work a lot with frequency shifts, changing different recordings so that you only hear one frequency, putting effects on top of it and so slowly music emerges from material that is only supposedly the plant." This also feeds on rhythms or melodies that can be discerned from the capillary sounds, and which Drozd spins on with synthesizers or her main instrument – the violin. This is also why the resulting album is called "Songs for Plants" and not "Songs by Plants".

"Painkiller" from the album "Songs for Plants"
Magda Drozd was born in Poland in 1987, she grew up in Munich and moved to Zurich in 2011 to study theatre dramaturgy and later visual arts at the Zurich University of Arts. From theatre and performance, she found her way to sound art and experimental music, with these different art forms and their formats interpenetrating and intermingling in her works. From 2019 to 2021, she was a "Research Fellow" at ZhdK, working on sound and listening as means to produce knowledge. During this time, she also worked on her second album "18 Floors". The title refers to the Lochergut high-rise in Zurich, where the artist lived at the time. She listened to the building and its 18 floors in all niches and corners (accessible to her) and made many field recordings. This led to questions such as: What does urban living together in a confined space mean? To what extent can a residential building be understood as a living organism? What knowledge can be generated from listening closely to a place?
"Dreamy Monster" from the album "18 Floors"
Listening between knowledge & speculation
"Knowledge conveyed through sound is a different kind of knowledge than what we usually accept. It is fragile, fluid and ephemeral. This soon led me to speculation. After all, I didn't record the conversations in this house, but its hard materials." So "18 Floors" is at once the documentation of a meticulous, insight-driven listening process – and the speculation, set to music, of all the stories, beings and secret workings that a concrete building holds. "I wasn't interested in assigning each sound to a particular corner or floor in the building. I mixed a lot of things. For me, it's this speculation: something new emerges that stimulates our imagination, which could also be a house and could sound like this. It's also about becoming empathetic through listening, about getting an emotional access to a possible knowledge through the music as well." Initially, "18 Floors" was supposed to take the form of a conceptual performance. Magda Drozd owes the fact that it became a music album to the sound artist and researcher Salomé Voegelin, with whom she was in close contact.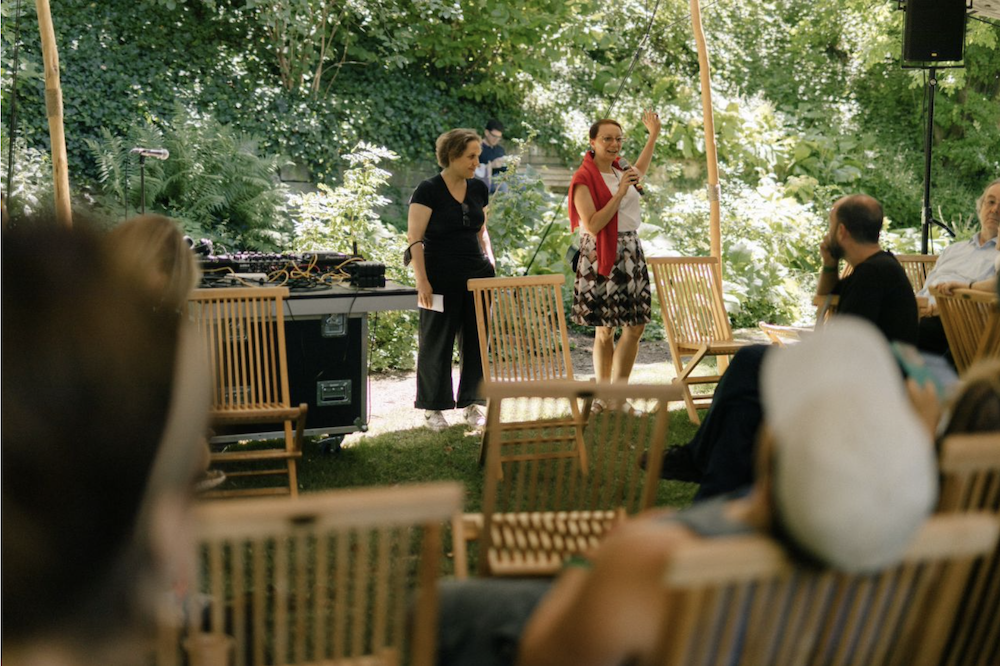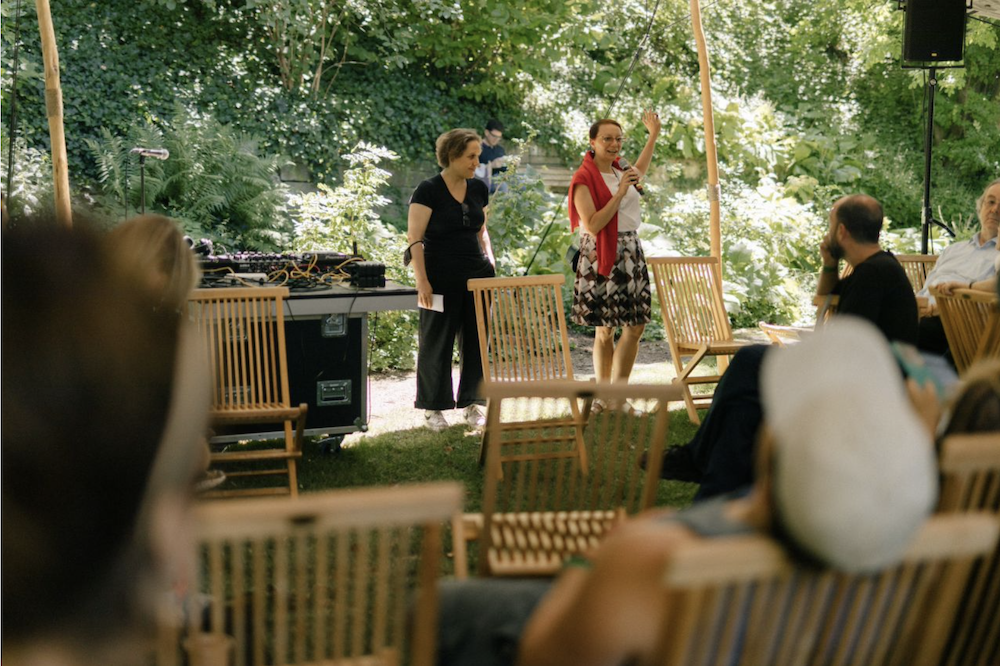 With her work, Magda Drozd moves in different disciplines and formats: sound installation, theatre performance, radio plays, composition, research. "I move between scenes and feel comfortable there. It can be demanding sometimes, but the longer I'm active, the more people know what I do."
People who have known her for a long time – namely her German friends – say that Magda now speaks with a Swiss inflection. She doesn't want to let that stand – and even in conversation with her, the author's ear, trained on Southern German, recognises nothing of the sort. But maybe there is something to it: in between and over all the challenging, exploratory, floating and digging sound passages there are always melodies to be found – which is rare enough in experimental music oriented towards sound art. "I'm not afraid of a bit of kitschy or emotional moments. To me, it reflects life: there are rough edges and there are rounder moments when you can let yourself drift with a melody. When I use the violin, it's always a fine balancing act not to become too pathetic. In general, I think melodies are becoming trendier again, even in experimental music."

Magda Drozd: Clipped Wings from the album Viscera
You can hear those melodies most bluntly in Magda Drozd's latest album "Viscera". Here, too, the title opens up speculative spaces. Music for viscera? The sound of the body? Or perhaps this time: "Songs for Humans"? Speculation can go on and on.
Friedemann Dupelius
Magda Drozd
Songs for Plants (Präsens Editionen, 2019)
18 Floors (Präsens Editionen, 2021)
Viscera (Präsens Editionen, 2023)
neo-Profile:
Magda Drozd