Portrait Collegium Novum Zurich – Season 21/22 – starting October 30, 2021
Since summer 2019, cellist and musicologist Johannes Knapp is Collegium Novum Zürich's new artistic director, focussing on new artistic perspectives as well as on broadening the audience for the ensemble. The previous season having to be downscaled due to pandemic reasons, now the first season curated by Knapp can finally take off. Thomas Meyer spoke to him before the second concert, which took place on October 30, under the direction of Emilio Pomàrico in the newly restored main hall of Zurich's "Tonhalle".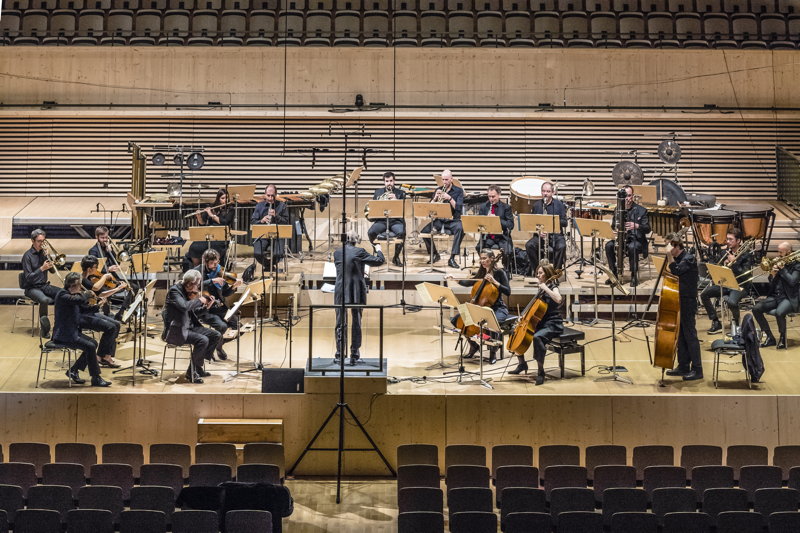 Thomas Meyer
New music may not be so young anymore, but it always knows how to rejuvenate itself. This becomes clear when two works written half a century apart, a classic and a newcomer, meet in the 3rd concert of Johannes Knapp's Collegium Novum Zürich's (CNZ) season on December 18. Éclat-Multiples will be performed together with (Re)incarnation [Yerlik]: a central work by Pierre Boulez from 1970, next to that of a 34-year-old composer whose name not many are likely to know: Kazakh Sanzhar Baiterekov who based this work on the processes of an old Tengrist myth from his homeland, dealing with the underworld and rebirth.  
Such encounters have a long tradition at the CNZ. Since its founding in 1993, it has pursued on one hand the performance of important contemporary works, which set standards and are important for the musicians' education, but also for the audience. CNZ has so established an important role in Zurich's musical life and some of the musicians are part of the collegium since its foundation.  
On the other hand, the ensemble is in quest of the young, the unknown, the challenge and the opening. Cellist and musicologist Johannes Knapp is also on the lookout for "music announcing and embodying of what tomorrow will bring". He took over the artistic direction and management two years ago, but his first season had to be reduced due to corona.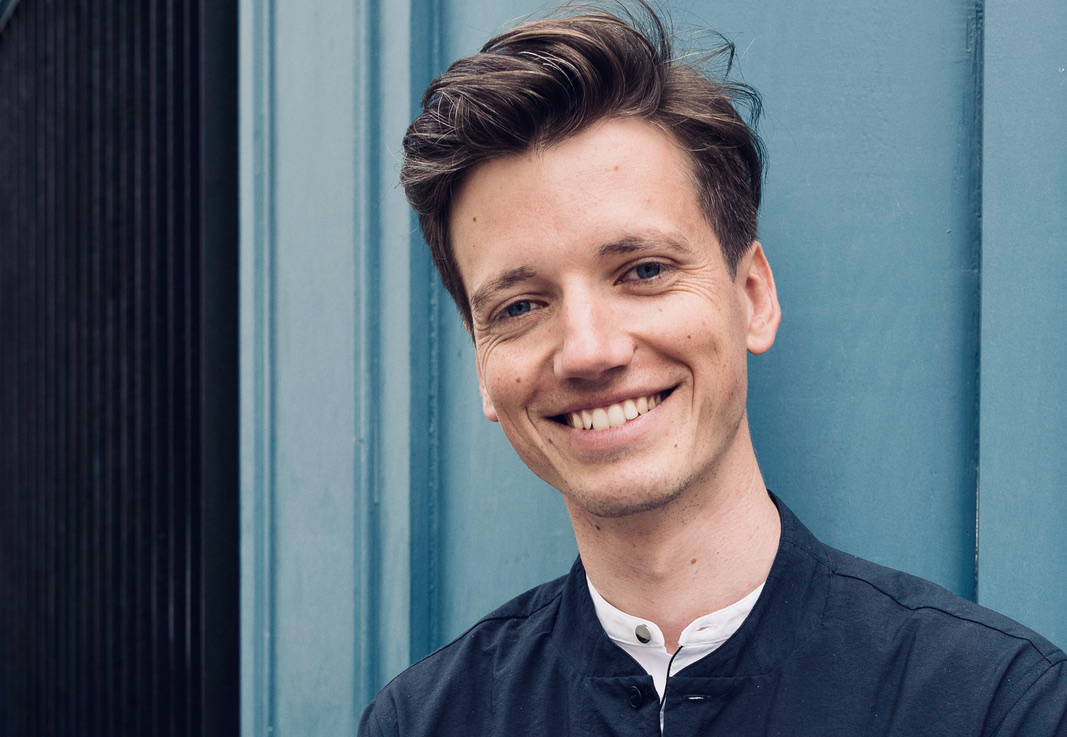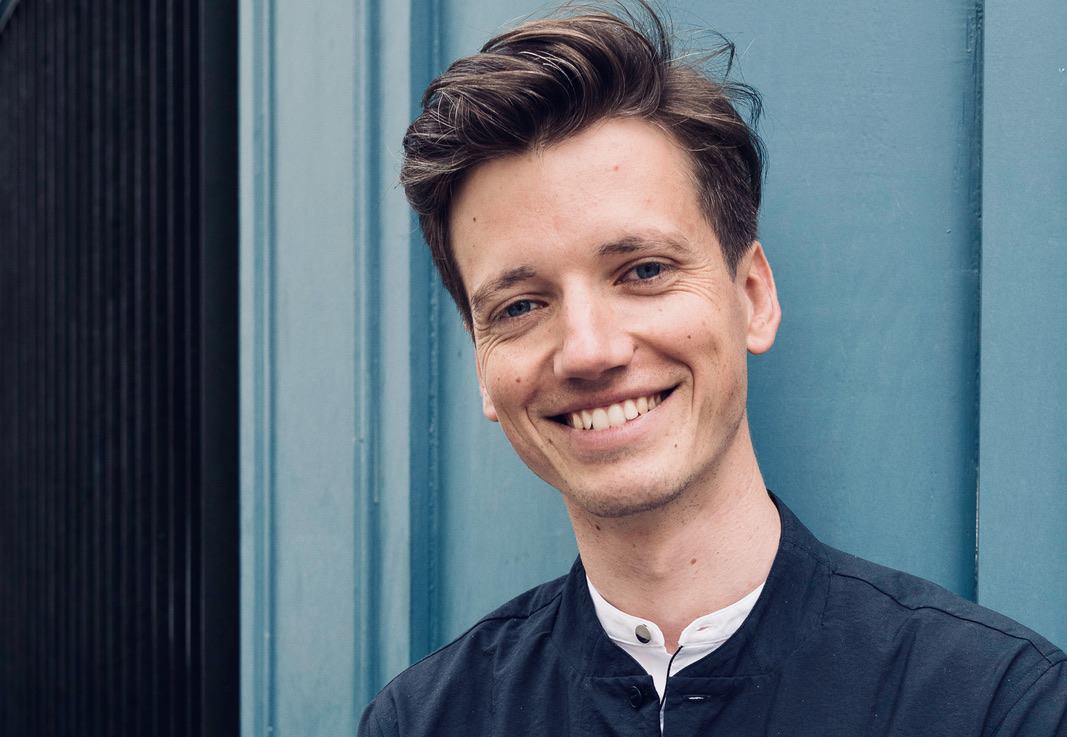 Only four concerts and in front of small audiences could take place. Therefore, some performances were streamed for Idagio. In addition, the ensemble tackled three CD projects to be completed this year, one with music by Boulez and one featuring Swiss composer William Blank, as well as a series of student-teacher double portraits such as Heinz Holliger/Sándor Veress or Klaus Huber/Willy Burkhard. That's also why Huber's "Remember Golgotha" opened the new season.

Klaus Huber, Psalm of Christ, Collegium Novum Zürich, Bariton: Robert Koller, conductor Heinz Holliger, Tonhalle Zürich, in house production SRG/SSR 2015
Myths and legends
 
This time the focus will be on myths and legends in contemporary music, which is more to be seen as a stimulating starting idea than an ongoing motto. According to Knapp, myths have a deep connection to music because they transcend logic and words and cannot be clearly fixed. They are attempts to deal with the uncertain, even the horror.  
Therefor several famous myths will appear in the programme: Orpheus in Orpheus falling by Sarah Nemtsov, the creation myth (Day 6) in Eufaunique by Stefano Gervasoni, the Egyptian sun god Ra in Sortie vers la lumière du jour by Gérard Grisey and Cathy van Eck, who teaches in Bern, will transform the Tonhalle into a "forest through which the wind blows" for Daphne's myth in her new performance.

Gérard Grisey: Sortie vers la lumière du jour (1978), Ensemble Phoenix Basel, Leitung Jürg Henneberger, in house production SRG/SSR, Gare du Nord Basel 2016
Finally, the season will end with animal legends by Igor Stravinsky (Renard), Ruth Crawford Seeger or Frank Zappa, who was strongly influenced by Edgard Varèse and Stravinsky in his early days.  
Encounter with baroque instruments
 
Such programs also question the absolutist dogmas of new music. Why should new music always have to "sound" "new"? Can it not overcome historical boundaries? Questions like these led to an encounter with baroque instruments, specifically with La Scintilla, the early music ensemble of Zurich's Opera, with French composer Philippe Schoeller presenting his new work Kátoptron which revisits the ancient myth of Echo and Narcissus.  
This is how Collegium Novum Zurich travels down the road. "Crazy nomads of Zurich" is how somebody once wittingly phrased the acronym CNZ, as the ensemble has no fix venue and is always looking for new ones, i.e. the Grossmünster's crypt this year. As Knapp notes in his season editorial: "Travelling as an exploration of soundscapes by ear. Art means never arriving."
Thomas Meyer
Pierre Boulez, Sanzhar Baiterekov, Sarah Nemtsov, Stefano Gervasoni, Gérard Grisey, Frank Zappa, Igor Strawinsky, Ruth Crawford Seeger, Edgar Varèse, La Scintilla, Philippe Schoeller, Emilio Pomàrico, Christoph Delz, Dahae Boo, Kelley Sheehan, Michael Wendeberg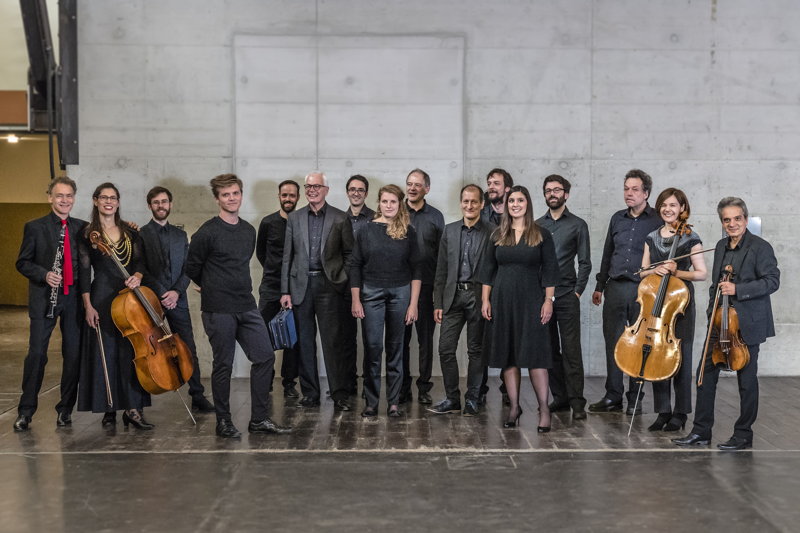 upcoming concerts CNZ:
Grosse Tonhalle Zürich, 30.10.21: And falls into the Netherworld, Dirigent: Emilio Pomàrico, Werke von Sarah Nemtsov, Aureliano Cattaneo, Rebecca Saunders, Stefano Gervasoni
Grosse Tonhalle Zürich, 4.12.21: Konzert 3, Dirigent: Johannes Schöllhorn, Stefan Wirth Klavier; Werke von Kelley Sheehan, Tobias Krebs, Dahae Boo, Christoph Delz
broadcasts SRF 2 Kultur:
Neue Musik im Konzert, 1.12.21: Konzert CNZ, Tonhalle Zürich, 30.10.21
neo-profiles:
Collegium Novum Zürich, William Blank, Heinz Holliger, Sandor Veress, Klaus Huber, Willy Burkhard, Cathy van Eck, Gare du Nord, Ensemble Phoenix Basel, Rebecca Saunders, Tobias Krebs